Between 2000 and now, the number of rose companies in the Netherlands decreased from 770 to below 100. The rose area was reduced from 930 hectares to below 250 hectares in this period, according to figures from the CBS. The cause is competition from abroad. The remainder of rose farms in Holland look for it in special types, good quality, and innovation. Some high-quality roses are still grown in Holland, and more and more rose farms in Holland specialize in special varieties that are difficult to grow or hard to transport in boxes. This gives an advantage over roses that are grown in South America and Afrika because they all have to be packed in boxes to be flown in.

In the late nineties Zekveld sr. died and André Zekveld took over the business at a young age. Nowadays André and his wife Inge are dreaming about the opportunity to grow organic roses. Although they already spray a minimal amount of pesticides, and the score the 100 points for the MPS mark easily, they are aiming for 100% organically grown roses. André and Inge Zekveld have decided (partly due to the low price on the clock for the roses), to change a part of the nursery: "We continue to grow roses, but have some space at the nursery made ready and suitable for growing organic vegetables. We grow tasty vegetables without using chemical pesticides. If this catches on, we will consider in the next few years to move from roses to unsprayed vegetables."

Vip Roses by Sassen
Vip Roses is and always has been a family company. Brothers Marc and Ed Sassen transformed what once used to be their father's rose greenhouse into a worldwide recognized name in roses. Now, after 35 years of commitment and hard work, Vip Roses' greenhouse is like no other. In their 3.5 hectares of greenhouse, the Sassen brothers produce an array of breathtaking roses. They are however far from typical. Their passion for the beauty of a rose has led them to source out some of the most stunning varieties. The fun is in the hunt, a continuous search for the most unique rose variety. The brothers regularly visit various rose breeders on their quest to discover the next blooming gem.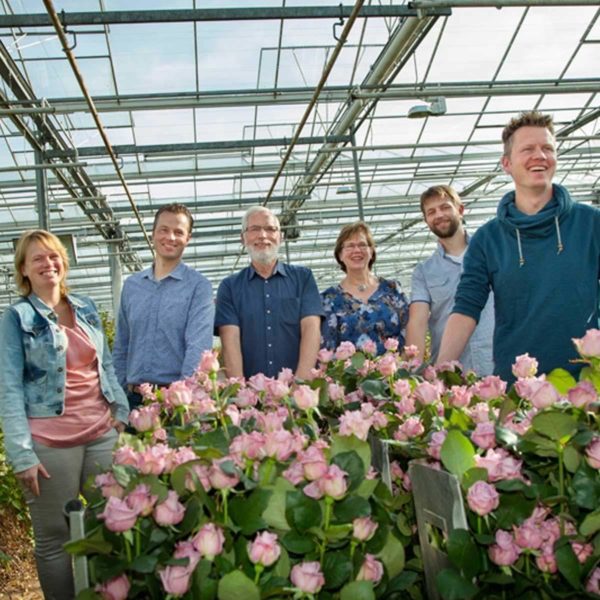 This nursery is under the direction of Koen van der Hulst. In the greenhouse, there are Cupcake, Aqua!, Armando!, Tara, Lucky Red, and Wham. The roses are all grown on coconuts. The company gets good results with integrated crop protection. Biological enemies like spider mites, thrips and now whiteflies have been used at this company for 10 years with success. Koen is very busy in particular with biological crop protection. The goal is to grow a rose as clean as possible with the least possible use of plant protection products. We are getting good results with this.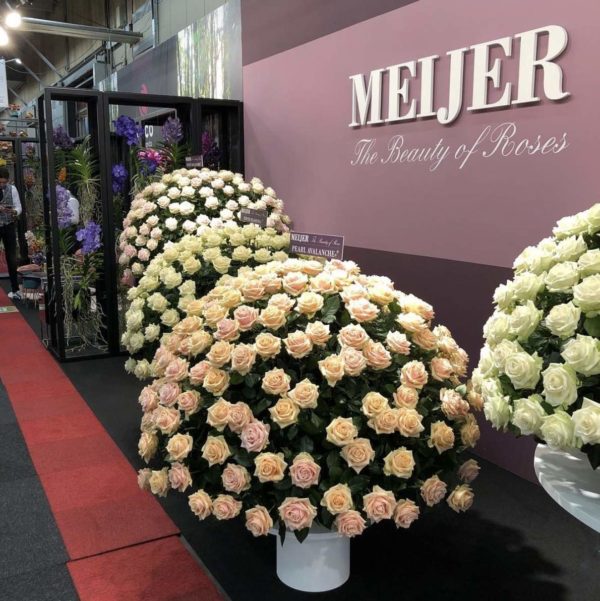 Meijer Roses was established in 1970 and from the very beginning they have worked on providing customers with roses that create the perfect blooming experience. A combination of a genuine passion for flowers and dedication allowed Meijer roses to build a reputation for excellence and innovation. The Meijer Family has specialized themselves in the production of the most beautiful roses throughout the whole year. These roses are suited for each event that should be the most special. Because of the outstanding quality, it's possible to make the most perfect impression of pure emotion. Meijer Roses is located in South-Holland, the Netherlands, where it's possible to grow roses under the best circumstances.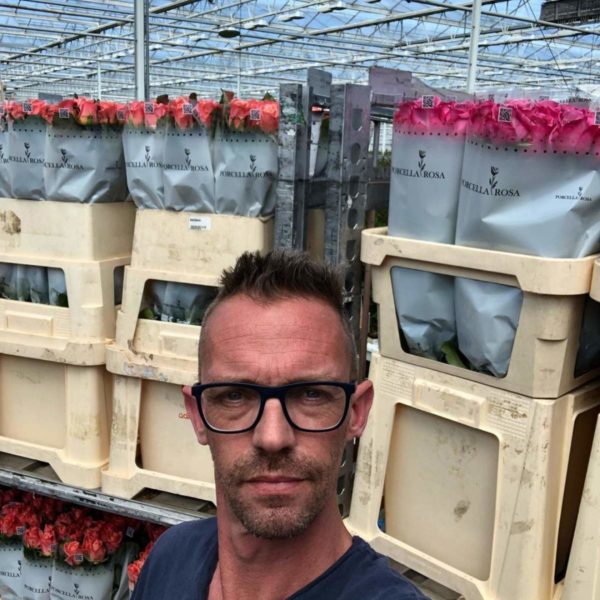 Porcella Rosa has been cultivating two types of Dümmen Orange since 2010: cultivar All4Love+ (small scale) and the successful Miss Piggy+ (large scale). Growing up, Ferry and Jeroen Brabander were much involved in the cultivation of ornamental plants. After the chrysanthemum nursery was sold, they chose to start growing roses instead. For this purpose, a new company was built in a new horticultural area in the Noordpolder in Berkel en Rodenrijs. Using the most modern techniques, they started to grow Passion Roses. It did not take too long before the roses became loved by buyers and customers thanks to their color, workability, durability, and quality. In this period, the rose farm 'De Singel' established its excellent reputation. In 2010, they transferred to a new type of rose, the Miss Piggy+. Later in the same year, they introduced the All4Love+. In 2015, the company was turned into Porcella Rosa, but the renowned company name 'De Singel' remains to exist.