Conner Nesbit is the winner of the brand new program Full Bloom, at HBO Max. Who is Conner Nesbit? What is his past? And future? What are his dreams?
A Thursd Exclusive Interview

Who is Full Bloom's winner Conner Nesbit?
"I have been flowering since 2010. I am inspired by all things in nature. Moss, bones, insects, and flowers seem to be my focus as of late. With a lot of my work, I try to show the delicate balance between life & death. And how they complement each other. My work tends to be very textural and organic, you'll often find something foraged from the woods incorporated."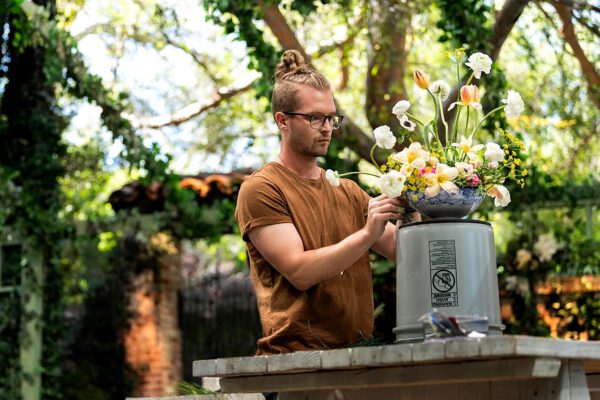 How did you get into floristry?
"I accidentally fell into floristry. I was 18 years old, and had just graduated high school, and I needed a job to help pay my college tuition. My boyfriend at the time (who is now my fiance) has a cousin who worked at a local flower shop and mentioned they needed a delivery driver." So, what I did was that I went straight in, applied, and got the job! The delivery part didn't last long. I started collecting the flowers, did some designing, and started to learn all the different names and types of flowers. I became completely obsessed, the flowers ignited a passion in me, I never knew was there. I had worked at that shop for roughly four years before I was diagnosed with cancer. I then moved to Portland Oregon and started working for a local shop out there. I only stayed in Oregon for a year before returning to Utah. That is when I created Leuca Floral which is my personal business."
Do you run your own floral business?
"I do have my own business, Leuca Floral. This will be my fifth year being in business as Leuca. I also find myself traveling and freelancing for other florists quite often. I've worked events all over the country and even in Italy and Ireland as well. Leuca is short for Leucadendron as they are some of the most interesting flowers and have always been some of my favorites, in particular Protea."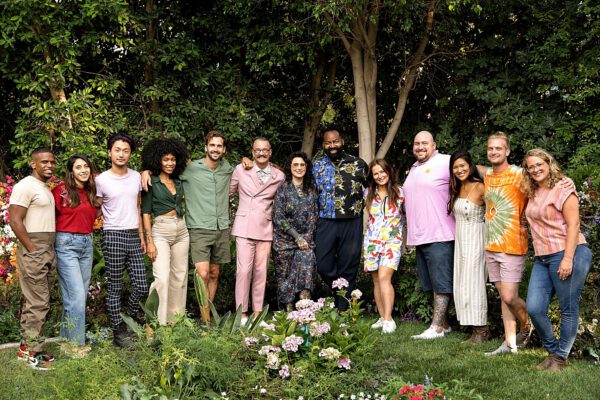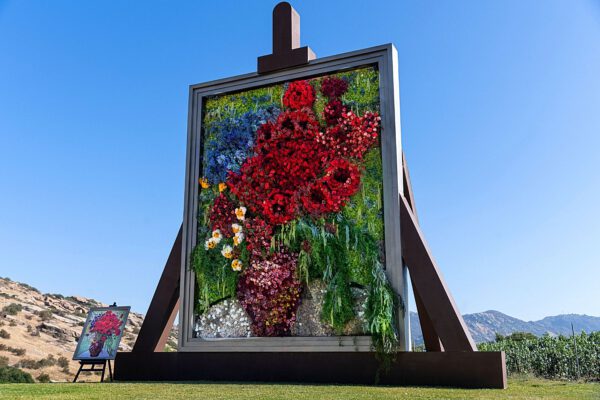 You are Full Bloom's winner: how did you do it? Did you have a plan?
"I didn't actually apply for Full Bloom initially, a casting agent from Mystic Art Pictures reached out to me on behalf of HBOmax and asked if I was interested. After many phone interviews, I was flown out to LA for a live audition with the top 20 applicants. From those 20 they narrowed it down to the 10 that you saw on the show."
The challenges in order of episodes were:
Floral Waterfall & Van Gogh Painting
Suspended Florals & Window Displays
Grocery Store Flowers & Heaven or Hell Belltower
Baroque Inspired & Giant Cakes
Bicycles & Vintage Cars
Chandeliers & Fantasy Trees
Dinner Party & Floral Barge
The Bouqs & Immersion Room
My approach to the challenges
"My approach to each of these challenges was different every time. As we didn't know what flowers would be in the market each day and we were only given a very vague overview of the challenge the night before, it was hard to plan ahead. I would usually try to go into each personal challenge with at least two or three different ideas in mind, and then when I would see the flowers for the day I would see what inspired me the most and how I could adapt that to one of my ideas." "For the first team challenge with the gigantic paintings, I was initially completely overwhelmed. I had our entire team work together right at the start to get the vase portion of the painting finished and in place to help give us all a better visual representation of scale, and because we all worked so closely for the first half-hour, instead of just dividing and conquering, we were able to figure out a lot of mechanics together."
Is this your normal workflow with clients as well?
"Working like this was a fairly rough adjustment, as this is not how I would operate when working for a client at all. Typically we have the luxury of being able to plan and source every little detail of an event well in advance, and that just wasn't the case on the show. You had to trust your instincts and not look back."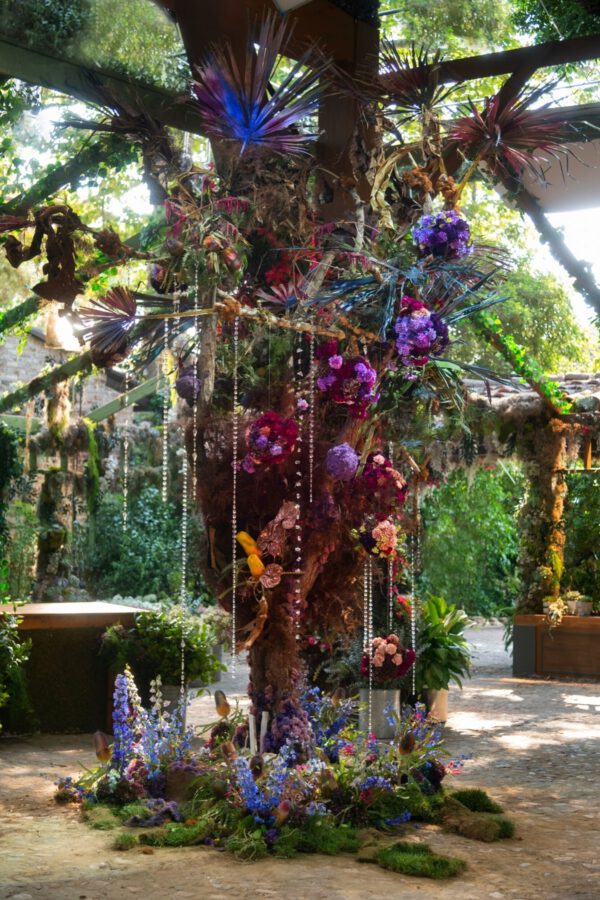 What has stayed with you from the show?
"There was not a single day that I left set having not learned something. The mechanical and technical floral skills I learned here along with the life lessons I learned are absolutely priceless and I would do it all over again and again. I have met some of the most beautiful humans that I get the honor of calling friends."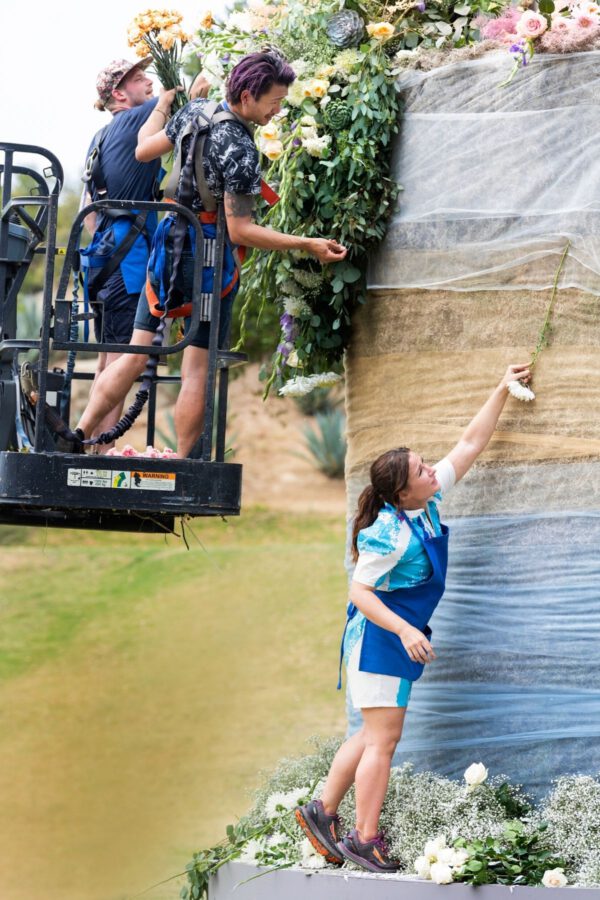 Future Plans
"I've been working very hard to get a brand new website up and going. It will have all my floral related goods available. I'm looking to grow my roots more here in Utah with Tyler. We were fortunate enough to purchase a home earlier this year before the pandemic, and now with the winnings of $100,000, I'll be transforming my small floral space into an actual studio space. I'm looking forward to spring and growing lots of my own flowers."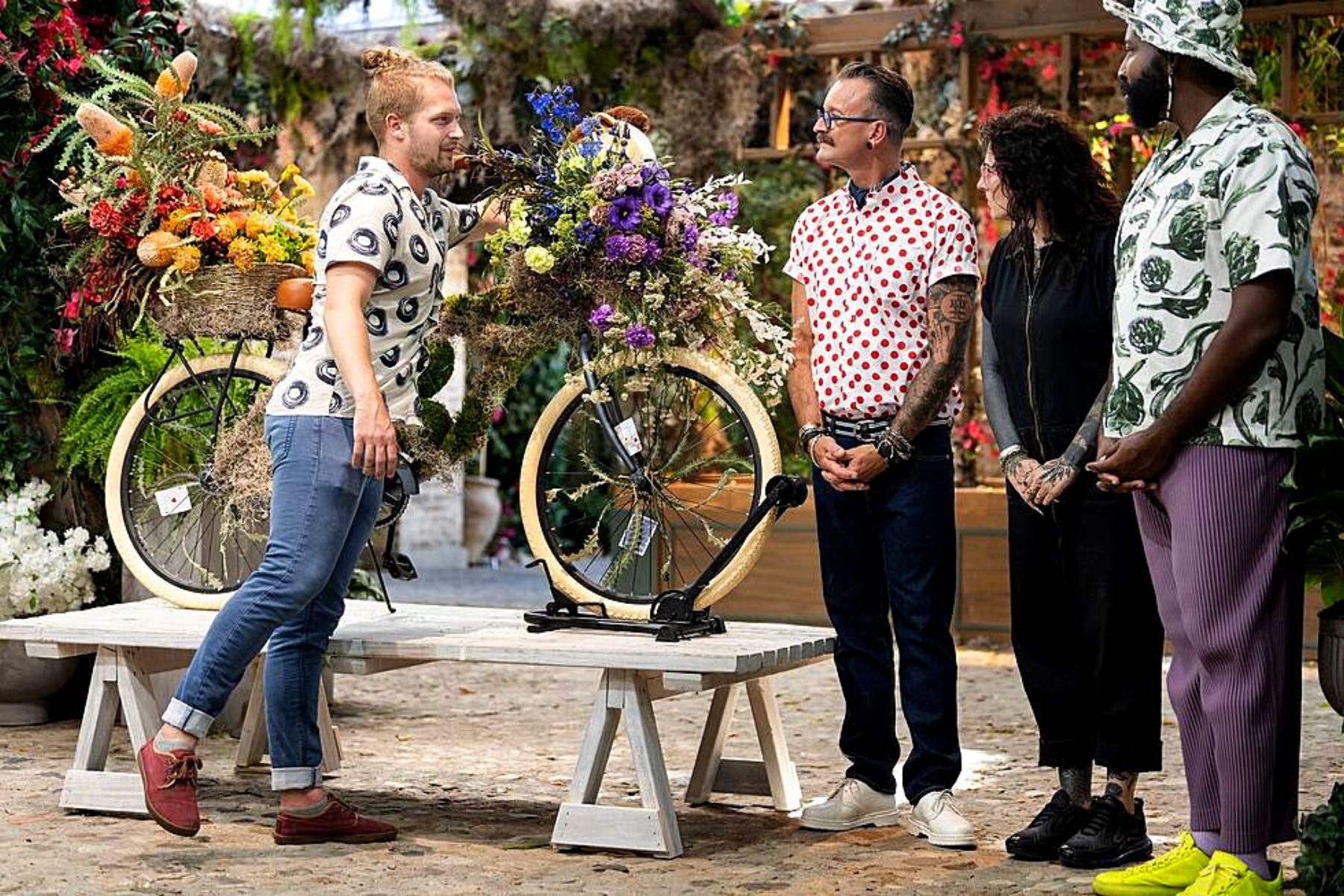 Do you think this program has changed your life?
"It absolutely has changed my life, there is no doubt about that. Last few years I had found myself burning the candle at both ends. Saying yes to every request and creating work that didn't feel genuine. All in order to make enough money to pay my bills. Then the pandemic hit... I lost pretty much every event I had scheduled, either to people postponing or just outright canceling their event." "I feared I may have to put my floral career on the shelf for a while and work something corporate or retail to survive. Winning not only ensures some financial security, but it has allowed me to take a step back and evaluate the kind of work I'm taking on and the direction I want to take my business. I am reinvesting back into my creativity after all of these years of my creativity supporting me."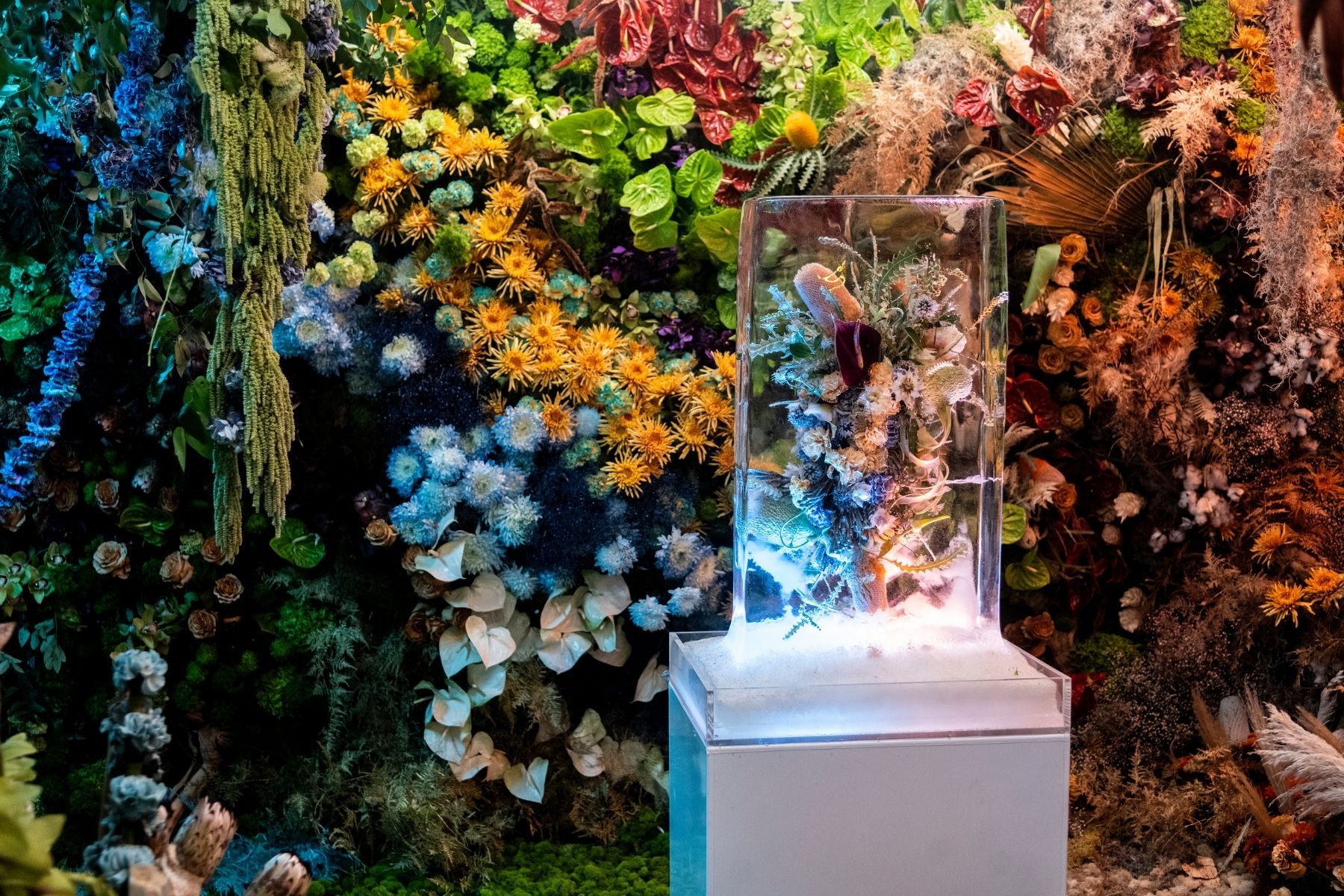 Do you have any advice for other florists?
"I would tell beginning florists, or people wanting to get into floristry, to practice, practice, practice. And practice. Get familiar with your materials, get to know the names of the flowers, learn how to care for them, learn their specs, and limits. I would tell everyone to be unapologetically yourself. Life gets so much better, the minute you stop caring what anyone else thinks." "Wishing you all an amazing 2021!"
-Full Bloom's Winner Conner Nesbit