Lilies of Life is specialized in growing the funniest lilies from bulbs. Gerben Ravensbergen notices the preference for fresher stock and lower risks in his market, which leads to a closer connection between buyer and producer. A shift of focus to the gift market appeared to be one of the answers when COVID-19 happened. Gerben explains to us how the current shift in consumption will not change the direct assortment of #LoL. He'd rather focus on new possibilities for his colorful assortment with Lily Twinlife Gold, Lily Heartstrings, and lily Funky.
How Lilies of Life Is Ccoping With the Corona Outbreak

An interview with Gerben Ravensbergen of Lilies of Life
Where is your business located? In which region/city/neighborhood?
We're located in the 'Duin- & Bollenstreek' near the flower auction in Rijnsburg. This is a region in the western Netherlands that features the cultivation of flower bulbs.
Can you describe your customers in general? What do they buy generally in your shop?
We're growers and we sell our Lilies of Life to specialised wholesalers in flowers.
Have you been open or closed since the (partial) lockdown in your country?
We're open and were never closed.
How do you get information these days about the floral industry?
We're in heart of the floral industry and try to make the information ;-)
What barriers do you face at the moment of running a successful business?
A lot of end-users in events, businesses and hospitality are in lockdown so they don't use flowers.
How do you plan to overcome these barriers?
We're focusing more on the gift market and home decoration.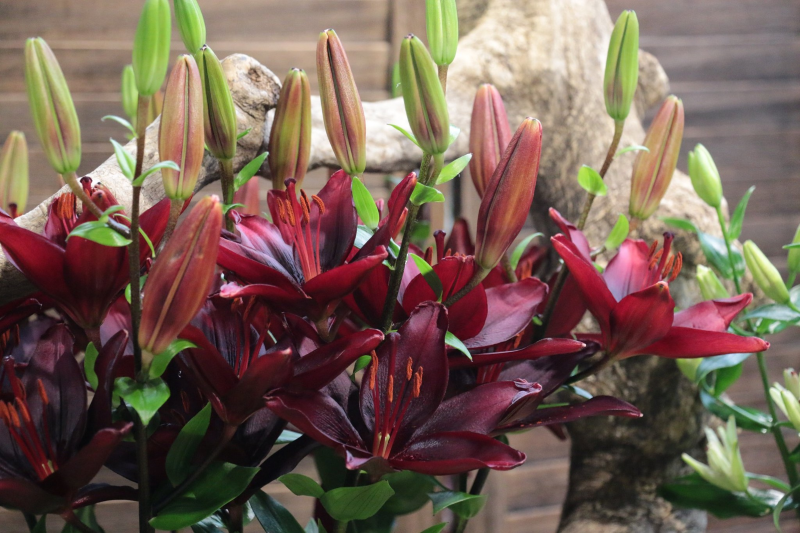 Which inspiring new initiatives have you seen in the industry - or are started by you - since COVID-19?
Wholesalers are working with less and fresher stock to avoid risks. This way, they're getting closer to the producer. We think that in the long term that will reduce costs and improve quality for all the flowers.
How important is it for you to lift each other up in these times and what does that mean for you and the bond with your colleague-professionals and business relations?
Specialization makes us better, faster, and cheaper. Combining these specializations into a flourishing world is what inspires our consumers.

What do you think is the biggest issue in your segment of our sector at the moment, from your perspective?
A lack of passion. Flowers = passion. Passion is key in the use and consumption of flowers. A lack of passion, therefore, is the biggest issue in the development, production, distribution and sales of flowers and flower concepts. We always can use more passion.
What is the story behind your business and how will Covid-19 affect your future storyline?
We're specialized in growing the funniest lilies from bulbs. The bulb production has a long pipeline from tissue-culture and bulb production until flowervase. We have a lot of unique and special cultivars that are already planned years in advance. Our assortment will not change directly through a shift in consumption. The consumption is always shifting from trend to trend. It's up to us and the florists to find new possibilities for the use of flowers, especially our Lilies of Life.
Can you walk us through the immediate and expected (long-term) consequences of the breeding/growing process for the products in your portfolio?
COVID-19 is likely to cause a recession. That will affect the demand for flowers. A shift in the international flower trade and #stayathome will also affect the consumption and prices of flowers and bulbs. But how, that's the question our crystal ball is not answering yet.