Kick-off at Keukenhof
The first flower and plant artwork by
#flowers4oxygen
on the grounds of famous Dutch flower park
Keukenhof
is ready. The artwork shows two giant flower lungs. Photos and drone images can now be seen online using hashtag #flowers4oxygen and at
www.flowers4oxygen.com
. The movement calls similar creative initiatives around the world to share them online and spread the message of love and happiness during this corona crisis. By using the tag #flowers4oxygen our motto "Together we stand strong and with united forces we are powerful" is reinforced.
Powerful Starting Point for Global Movement to Share Positive Energy
With this enormous flower art installation in the shape of a pair of lungs,
#flowers4oxygen
kicks off its campaign. Everyone can join the global initiative with their own creative expression. This can be a work of art in the form of lungs, but also another personal message. By massively posting our own initiatives online with the hashtag
#flowers4oxygen
, we jointly spread the message of joy and positive energy that everyone needs so much right now.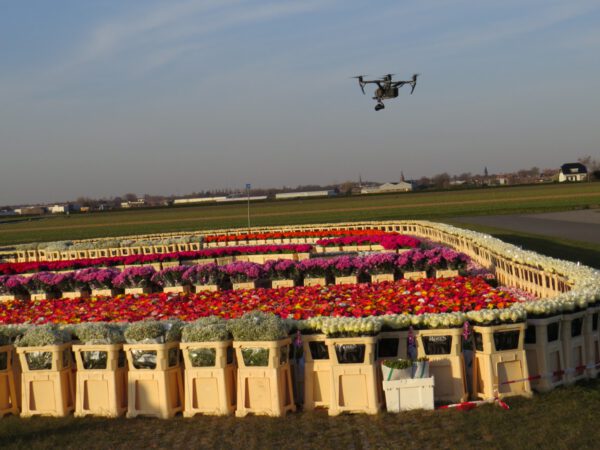 50,000 Plants and 150,000 Flowers
The first mega art installation of
#flowers4oxygen
came about thanks to the cooperation of various companies from the flower and plant industry. They supplied over 50,000 plants and 150,000 flowers to the
Keukenhof
grounds in Lisse, the Netherlands. In just four days, dozens of volunteers – because of the safety regulations with only a few people at a time – created a huge pair of lungs from half a football field, or 2,250 m2 in size. Together we stand strong and with united forces we are powerful!
#flowers4oxygen