Almost 100 florists answered the call for some good florist vibes in floriculture!
The sharing of happy and smiling florist faces originated in a Dutch Facebook group. Almost 100 florists gave answer to the calling for 'Good Florist Vibes' and shared their pictures with happy faces and flowers.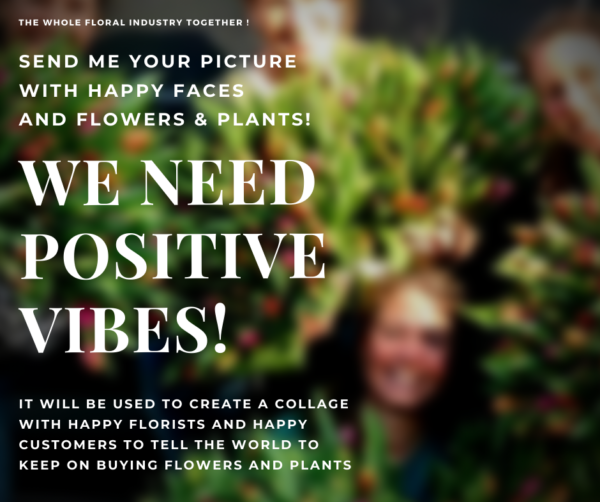 We Need Some Positivity
Good Florist Vibes is one of many initiatives that have shown up in floriculture in the last couple of months. A lot of bad news has been published lately. On how many plants and flowers had to be thrown away because there was no demand for all the beautiful products. News of people being scared for their health, that businesses are closing down because of no demand, or lockdowns. Or that businesses are almost at the brink of bankruptcy. With these strange times where many countries face(d) complete lockdown and with so many flower shops closed, or facing obligatory closures, many florists in the world are facing a difficult time. Some positivity is what the floral industry needs these days! In this article, you can enjoy the happiness flowers and plants bring to people. See all the smiling faces and enjoy almost 100 times some good florist vibes!
10 Facebook groups for florists you don't want to miss
.
So What's Next?
Keep on smiling and keep on buying flowers and plants, as much as you can. Especially these days. You can help the whole floriculture industry. And yourself. Because you know; flowers and plants are good for your health. So share this article on good florist vibes as much as you can to share this message with the whole world.