Inhale Green, Exhale Happiness
Green leaves offer more than just decoration. Research has proven that they also contribute to our health. Did you know that green leaves at home also make you happier? Foliage has a positive, calming effect on your state of mind. There are over a thousand different shades of green, so one can easily turn an everyday home into a green paradise.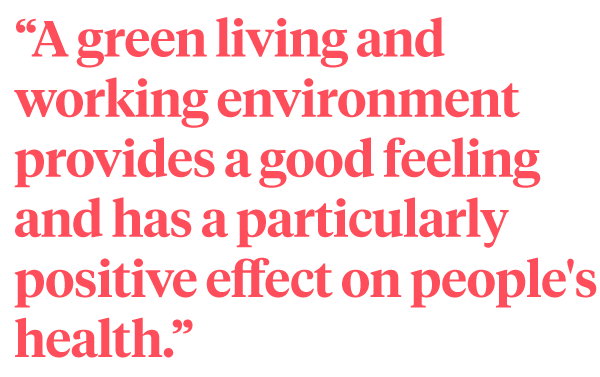 Green Powers
At Adomex they are convinced of the power of green. Green that confirms our bond with nature, green that makes us happy, green that gives us new energy and promotes our well-being.
Sorts, Shades, Sizes, and Shapes
Decoration greens are so fantastically varied. They come in all sorts, shades, sizes, and shapes. There is always foliage that fits your design, makes it look fresh, and gives that green touch of nature to it.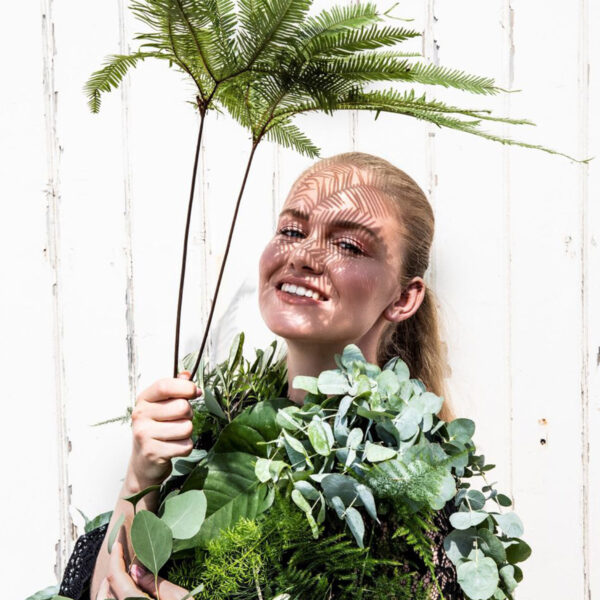 Leaf Shapes
There are many different shapes of a leaf: fan, spikey, round with notches, full, curly, long, and narrow. These shapes give a specific look to your bouquet or arrangement. Which shape do you choose to create a certain ambiance? To help out, renowned Dutch specialized greens importer and exporter Adomex have categorized their extensive range of greens in an innovative way: according to the leaf shape. Just pick your own among these six categories!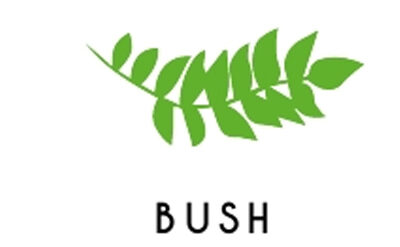 Bush is great. Curly and muddled. It fills up your bouquet or flower arrangement. This is the perfect foliage for filling up the bouquet. With this multi-leaf foliage, you've got movement in your floral design. Some leaves fall down beautifully. With different colors and shapes. This range offers endless possibilities, from arbutus, to eucalyptus cinerea to olive branches.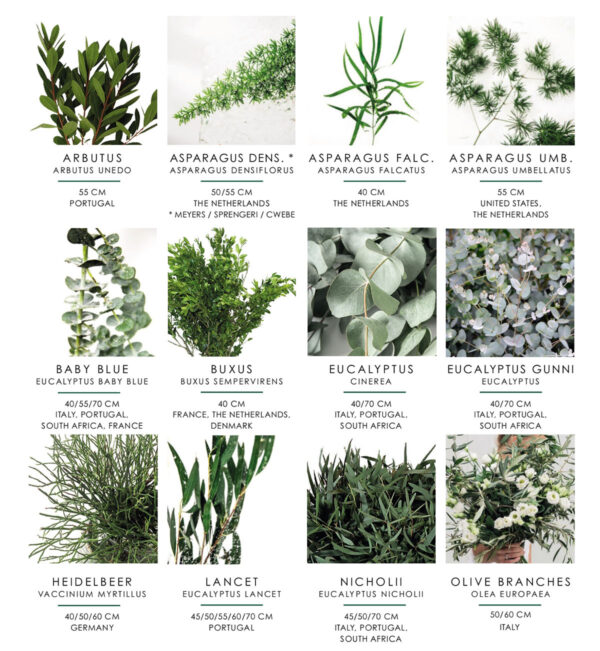 This multi-leaf foliage is great: curly and muddled. It fills up any bouquet or arrangement! These bush leaves are available in different colors and scents. For instance, try pistacia, ruscus, or salal.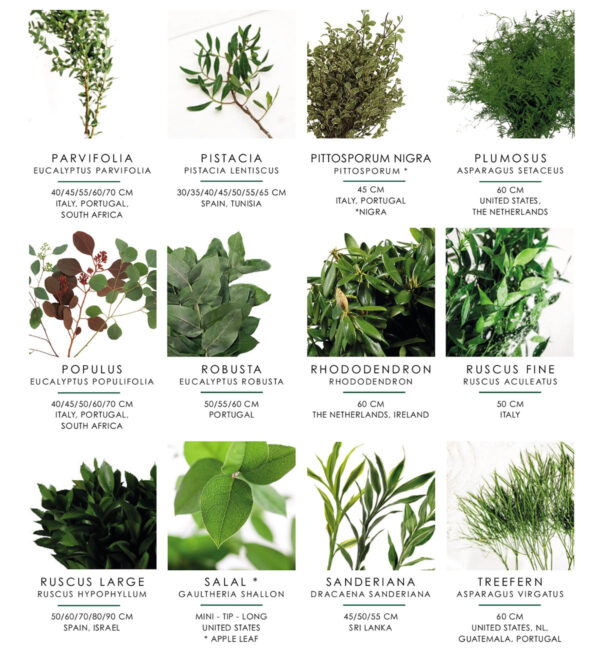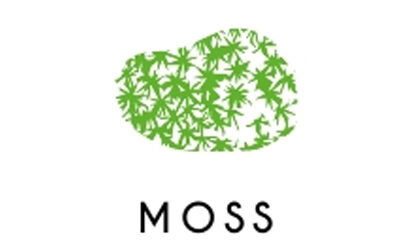 The Adomex range has many types of mosses that are perfect for various decorative purposes, like bolmoss, flat moss, and tillandsia. Mosses grow all over the world in all climates. That's why they are so varied in color and structure and so versatile in their usability.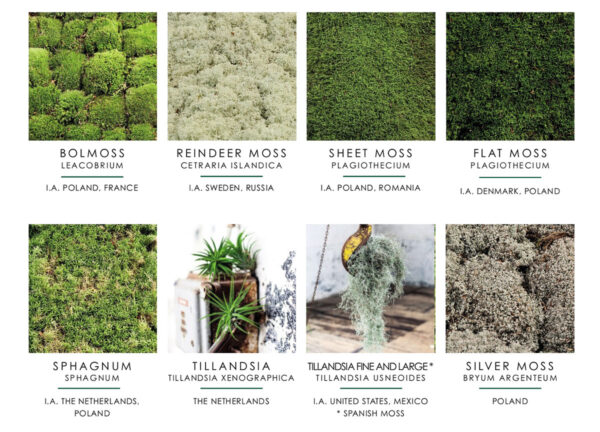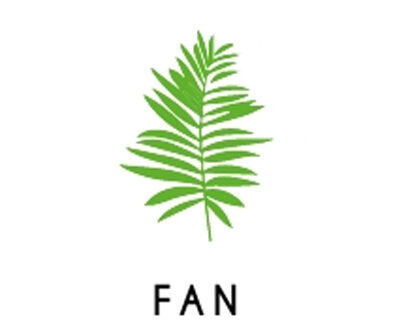 In fact, the name of this group defines exactly what it is, a leaf in the shape of a fan. This shape creates a romantic appearance to the bouquet. Due to the size of the leaf, it gives volume to any arrangement. For example, you can use a fan leaf like chico jumbo, leather fern, or phoenix roebelenii as the collar of your bouquet for that romantic look.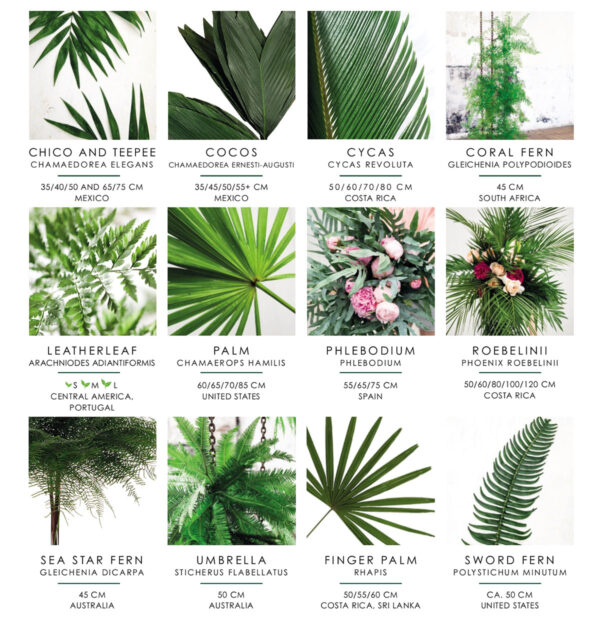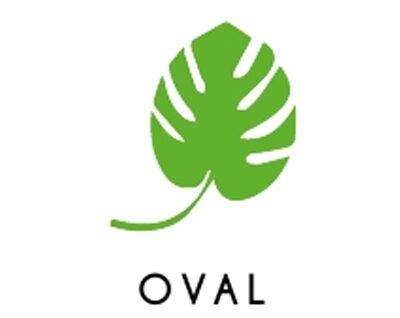 This type of leaf gives 'green power', large shapes ensure peace in your arrangement. Just a single leaf looks great in a vase! Oval greens are 'green powers' to the highest degree. Large shapes ensure presence in your floral design. It can stand by itself in a vase. There are many oval leaves for creators that are suitable for folding, pasting, turning, and stapling, like aralia, aspidistra, or monstera.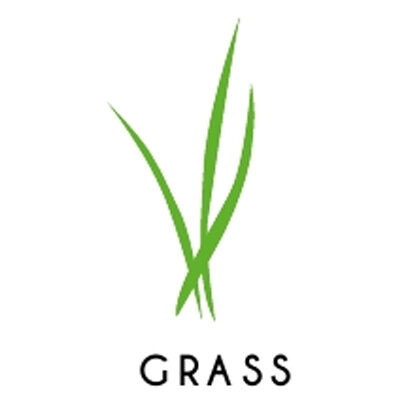 With these long and narrow blades, you can make the best creative combinations, from festive and elegant to simply different. Leaves like beargrass, lily grass, and typha are easy to shape and available in many colors. Did you know that this foliage can be shaped easily? For example into a heart, into a group, or as a fan? You can make the best creative combinations instantly. These long, thin blades are available in different lengths and colors.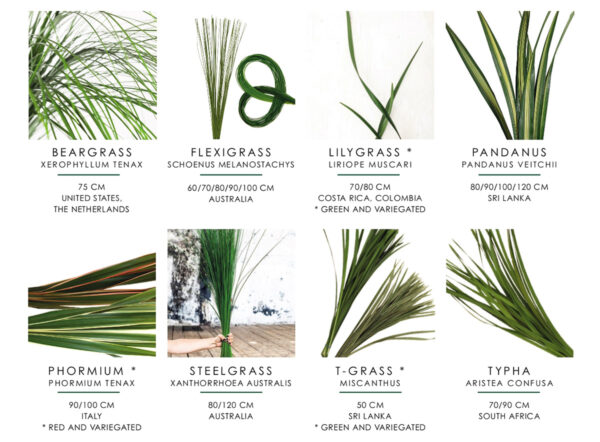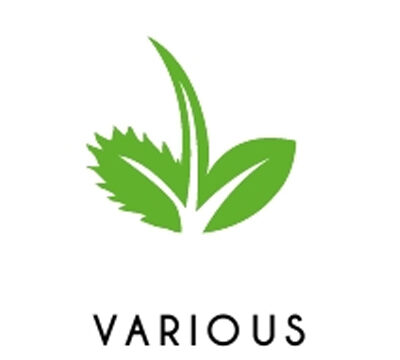 Are there any other shapes? Yes, a lot! Besides the above-mentioned groups, Adomex has this category to complete the palette of green foliage. These are not just odd-shaped greens. Adomex also offers several types of flowers, like gypsophila, pineapple, and hypericum.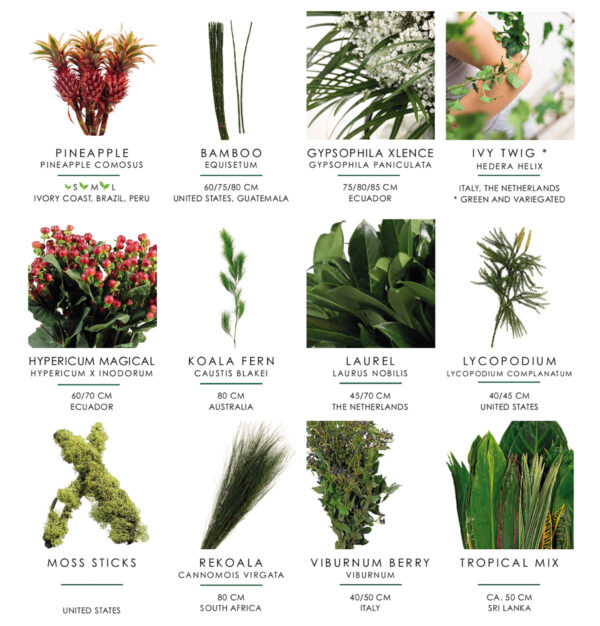 Find Your Own Green
Cities continue to grow and we spend more and more time indoors. Contact with nature is important and our connection with nature is indispensable. A green living and working environment provides a good feeling and has a particularly positive effect on people's health: concentration, job satisfaction, and productivity improve. Green, the color, the plant, the leaf: find your own, and experience the power of green!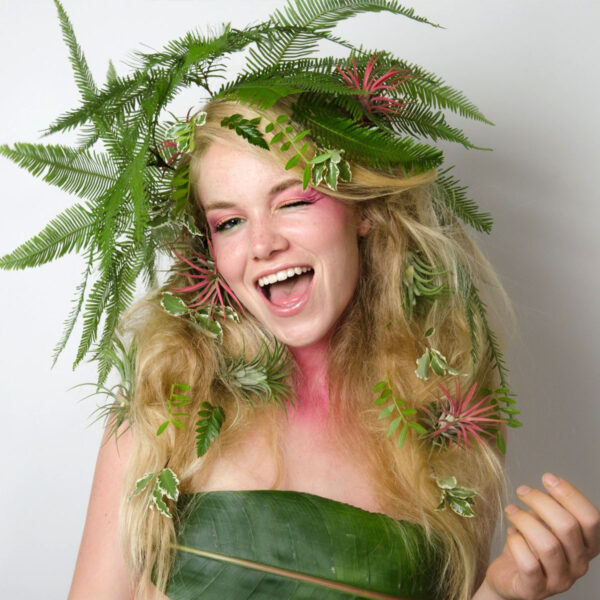 Contact and Follow Adomex
Adomex Headquarters Randweg 119A 1422 ND Uithoorn, Netherlands Phone: +31 (0)297 381 180 Fax: +31 (0)297 381 185 Email: [email protected]