Mulders Sierteelt has been nominated for the Greenovation Award together with WPT Biobased with the entry "Physalis Peruviana (Inca Cape berry) in sustainable Bolayo cultivation pot". This award is presented during by Royal Flora Holland during the Trade Fair Aalsmeer 2019.
Unique concept
The edible Physalis Peruviana (Inca Cape berry) is grown and delivered with Global GAP FV and GRASP certificate. This means that the plant is grown sustainably, the origin of the plant is traceable and that the social conditions in the company are ensured. The Physalis Peruviana is grown in the sustainable Bolayo cultivation pot instead of a plastic cultivation pot. This new growing pot is made from a patented combination of paper and a bio-resin. This pot consists of 100% natural materials and is biodegradable. This means that the pot can be disposed in the garden-, fruit- and vegetable waste after use. The Bolayo cultivation pot has a beautiful, brown, natural appearance so that the consumer immediately sees and feels that it is not made of plastic. Replacing the plastic growing pot reduces the use of fossil raw materials and plastic, prevents plastic litter and reduces the CO2 emission. The pot in combination with the Physalis Peruviana, which offers the consumer the possibility to grow the healthy cape berry in their own garden, is a unique concept. Both with regard to the plant , the cultivation method and cultivation pot that is used.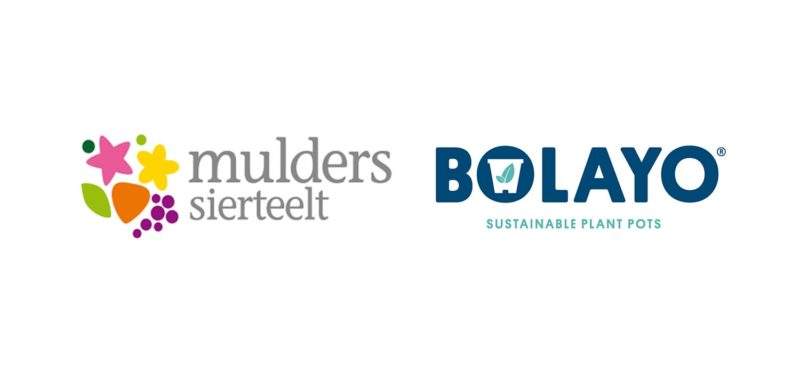 The collaboration
To bring the plant sustainably grown and completely plastic-free to the consumer, various companies have contributed to this project. Piet and José Mulders from Mulders Sierteelt from Middelbeers already cultivated the Physalis Alkekengi, the non-edible variant of the gold berry plant, but the cultivation of the edible variant was not yet successful. In Brazil, they have succeeded in finding the starting material of a species that grows well and matures in the Dutch climate. In addition to the certificates for sustainability, Global GAP FV and GRASP, Mulders Sierteelt has a bee hotel in the yard and the residual water is collected in a bio ditch, cleaned and reused. For this, Mulders Sierteelt received the Agrofood plume from the province of Brabant in 2018. WPT Biobased has been working for several years on the development of the Bolayo cultivation pot. WPT Biobased does this together with paper producer Omni-pac and a spin-off from the University of Amsterdam that develops the bio-resin. WPT Biobased has already won the title The New Hero 2017 from VNO-NCW Westland-Delfland and a nomination at the Rabobank sustainable innovation prize 2018. The pot will be taken into production in the coming year and will then enter the market and be available to replace the plastic pot. The sales concept of the plastic-free Inca Cape berry is completed with a plastic-free, water-resistant label from Joh. Enschede Amsterdam and a cardboard tray. As a result, all elements of plastic have been replaced with sustainable alternatives from natural materials.