It's almost time for your second meetup with bride-to-be Nancy. You're feeling a bit nervous because Nancy has high expectations of your floral design input for her wedding. And a little budget... Last time, when you first met her, she presented five of her Pinterest wedding mood boards to you. They showed a plethora of different floral design styles, colors, and flowers. Hopefully, today she has a more precise sight of which style and color theme she wants at her big day. And, even more important: will you be able to advise her on which flowers to use?
FLORAL INSPIRATION AND SHOPPING ALL-IN-ONE
Suppose if there was a website where you could find a lot of design inspiration according to the latest trends. Where you could show your customers which flowers will be in season at the time their wedding will be. Where you can search for flowers on color. Are we still talking about that annoying Pinterest?!?!! No, we're not. We're talking about
Holex.com
. A website where you can get florally inspired, look up AND order all the flowers you need. Ahh, I've heard about
Holex
, you might say. Those pretty light green boxes, I saw them during my last visit at my local wholesale florist. But Holex only sells directly to wholesale florists, right? Don't get my hopes up!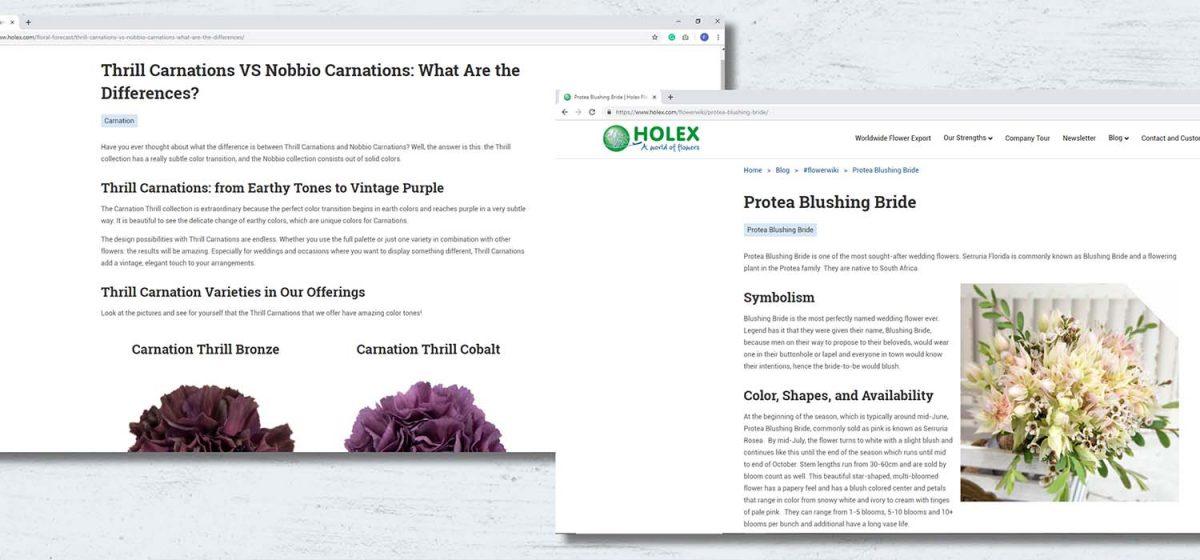 HLX DIRECT: ORDER HOLEX FLOWERS DIRECTLY VIA YOUR LOCAL WHOLESALE FLORIST
Holex
partners up with a network of reliable wholesale florist partners in North America, the Middle East, and China, to offer their customers the HLX Direct service. How the various wholesale florists promote this service differs at the moment. Nonetheless, it is exciting for you as a florist or event planner to ask your regular suppliers if they can set up an account for you. You will be able to order any flower that's available in the world, with outstanding product quality. The HLX Direct webshop has an excellent search tool, which makes it easy to find products in every color. Besides the webshop Holex weekly offers tons of inspiration with the products that are in season. Wedding trends, design inspiration for holidays: it can all be found in the blog section of the
holex.com
website and on social media.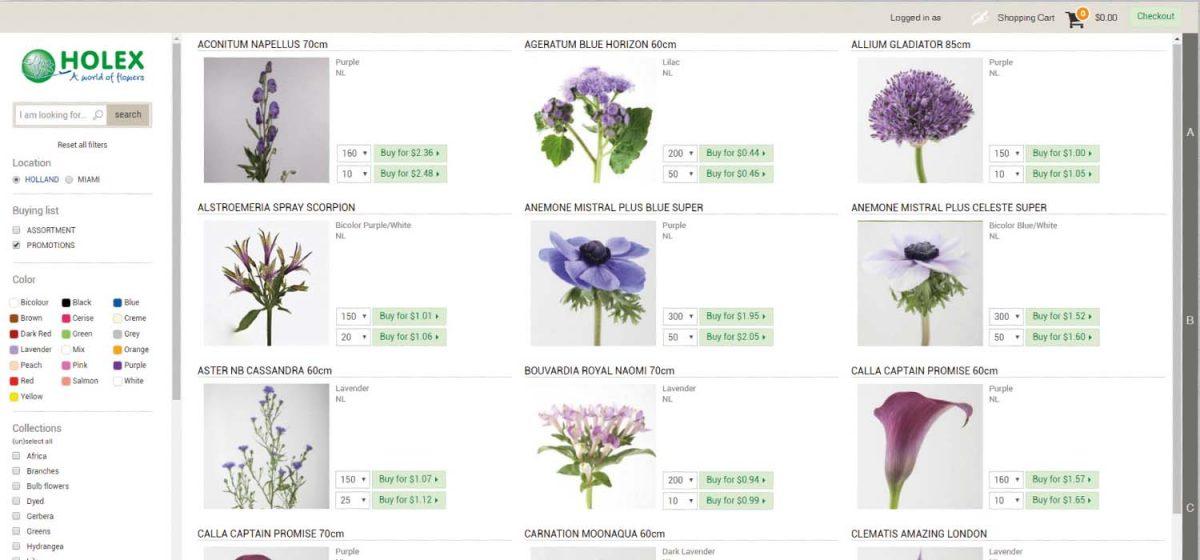 YOU ORDER YOUR GROCERIES VIA AMAZON. YOU JUST ORDERED A NEW PAIR OF SNEAKERS AT NIKE.COM. WHY SHOULDN'T YOU ORDER YOUR FLOWERS AND GREENERY ONLINE?
Holex
believes that ordering flowers and greenery online must be as simple as ordering groceries. The HLX webshop offers clear product information, clear product pictures, and is very clear about order amounts, prices, and delivery dates. Most important: you know that the products that you order will have a perfect vase life. Wholesale quality for you as florist or event planner!
HLX DIRECT: JUST GIVE IT A TRY!
Here are the simple steps you need to take to start buying HLX Direct:
Inform if your local wholesale florist is a Holex preferred supplier, and ask for a subscription form for the HLX Direct webshop. You can also fill in the contact form at the holex.com website. Holex will match you with one of the wholesale florist resellers in your area.
Your wholesale florists Sales Rep will contact you to discuss your specific needs and wishes. Which type of flowers do you need, at which days would you like to order and what days would you like to receive your shipments? Together you will finalize the webshop account set-up.
You receive your webshop credentials and can log in to the webshop. For any questions, contact your wholesale florist Sales Rep or visit the FAQ page on holex.com.
Time for floral shopping! When you have found the flowers of your choice, you can put them in the online shopping cart. Each product placed in the shopping cart will be sent to you at the selected date. When you are finished, you can sign out, and a confirmation email will be sent to your email address.
You receive your first shipment of Holex flowers. Based on the agreement that you have made with you wholesale florist, you pick up your shipment or your shipment will be delivered to your shop. At holex.com, you will find extensive product information, care & handling tips, and floral design inspiration.
Your wholesale florists Sales Rep contacts you to evaluate and discuss your first shipment experience. You will receive an invoice via your wholesale florist.
So, what are you waiting for? Call your regular suppliers right away, or visit holex.com!