"Hi there!" Are you having a nice time at the show? Could I ask you two questions?
A: Have you seen any flowers that you like on this online Trade Fair?
B: Ever seen those pretty light green Holex boxes at your freighter? Or at your neighbor's' cash & carry?
Well, those boxes make sure that all products presented on this Thursd Online Trade Fair arrive in perfect condition to their destinations all over the world! For more than 35 years
Holex
is the Dutch market leader when it comes to export
wholesale flowers from Holland
by air. We export flowers several days a week all year round to wholesale florists in the
USA, Canada, the Far and the Middle East
. Our head office is located near the flower auction in Aalsmeer, the Netherlands. We also have offices in
Miami, US
, and
Shanghai, China
. From here our teams operate to source and export flowers worldwide.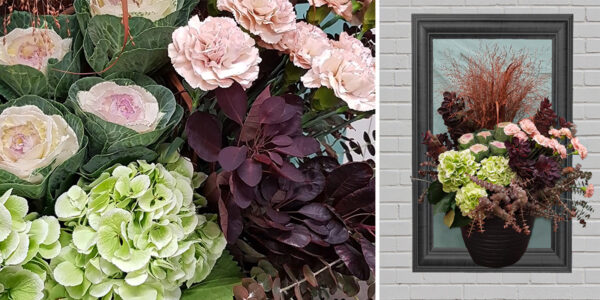 A One-stop Webshop for All Your Floral Needs
We offer you access to our one-stop-shop with all the flowers and greens that are offered worldwide. The
Aalsmeer webshop
department shows you all the products you can imagine. Looking for something and can't find it online? Your personal Holex Account Manager will arrange it for you at the best possible price.
Holex USA and Holex China: Even More Convenient Shopping
For our North-American customers, our
Miami webshop
department contains a wide range of products that are directly shipped to the biggest floral hub in the USA: Miami. Our Chinese customers can order at our
Chinese webshop
, which is operated from China. Of course, all customers can order as well from our Aalsmeer webshop department. Your personal Holex Account Manager will offer your tailored ordering advice.
HLX Direct for Your Florist and Event Planner Customers
To our wholesale florists' customers, we offer
HLX Direct
, which makes it possible to let their florists and event planners order via their own online portal. Shipments are delivered to you when your customers can pick them up. In this way, you can offer your customers the possibility of ordering from our complete range, and you can guarantee a great product quality because the boxes can stay packed until they arrive at their final destination.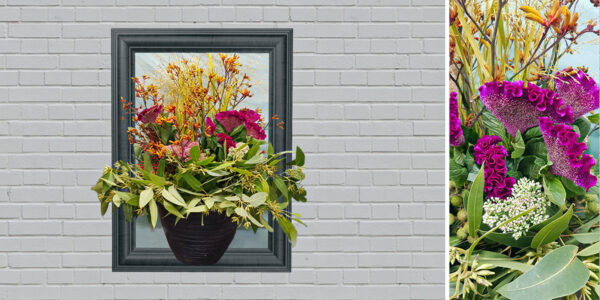 Products We Have Available NOW to Instantly Boost Fall Sales
Take a look at the products that are available in our offerings now, ready to ship to you! Make the most out of the fall season by adding these beauties to your floral range. Your customers will love them!
Berries, Branches & Seeds
Fall is the time of the year where berries, branches, and seeds play the main characters in floral designs! In our webshop, products like Callicarpa, Rosehips, Ilex, and Hypericum are available in a wide range of amazing fall colors. What to know which other products in this category we favor in the fall season?
We wrote a blog post about it
. Discover what our Holland webshop can offer you!
Greens & Grasses
Pennisetum, Leucothoe, and Cotinus… Just a few names on our favorites list of fall greens and grasses. Have you ever heard of them? No? Well, all the more reason to contact us to open a webshop account!
Click here to read our blog post
and get inspired to extend your greens and grasses range!
Bulk Fall Flowers: Holex Offers The Best Deals for Wholesale Florists!
Buy the all-time favorite fall wholesale flowers in bulk, and make sure that you get offered the best possible price! Cymbidium, Classic Hydrangeas, Amaryllis, Tulips… Just a few products that we can ship to you direct from the grower. Easy orderable via our webshop or through your Personal Holex Account Manager.
Exclusive Fall Flowers That Your Customers Will Remember
We have every flower and greenery type available that a customer can wish for. Although due to the consequences of the worldwide COVID outbreak the floral industry is challenged, we are here to make sure that you can order all exclusive and novelty flowers that your customers need. What do you think of these gorgeous types?
Lisianthus Alissa painted Beau Red
You might be familiar with Lisianthus, but have you already seen this painted version? Thinned paint is absorbed by the flower through the stem, and this makes that it is distributed to the veins in the petals. Unrealistic, but natural-looking: really something special!
Brassica (Kale) Black Angel
Fall is also the season for Halloween! In our webshop, you can find all the natural and painted black flowers your customers need for their festive floral designs. Although there won't be many parties in 2020, people still want to decorate their homes. For example, Brassica Black Angel is perfect for porch floral designs, because of its natural black color and its perfect vase life!
Celosia Act Zara
The distinctive-looking "cockscomb" of Celosia will surely be the focal flower in fall arrangements! Their alien texture, combined with the amazing orange color makes this a great flower to offer in your fall range. For more product opportunities, design ideas, and sales-boosting ideas, (future) customers can
click this link to subscribe to our newsletter
.
Dried Flowers for Fall Season: A Designer's Dream!
Besides a complete range of fresh cut flowers and greens, the Holex webshop is also filled with an enormous amount of dried flower and greenery varieties. Dried flowers are the design hit of this moment! Make sure to offer your customers the most trendy products this fall and stock up on dried!
Take The Online Company Tour!
Are you curious about how our facility looks? Visit us online, take the Google street view tour, watch videos, and learn all about our various departments!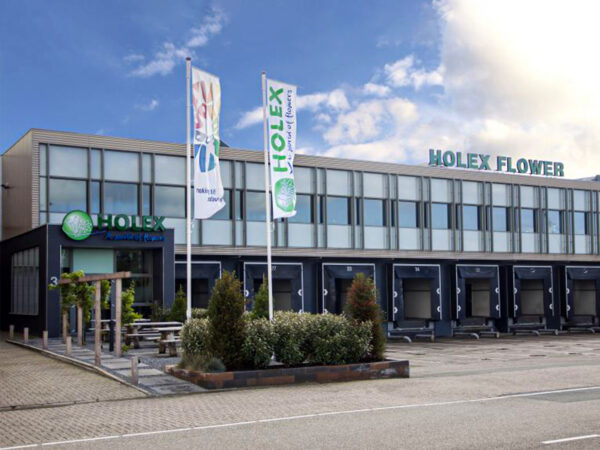 Wholesale Florists and Importers
Are you already ordering bulk flowers from Holland, or would you like to start importing? Contact us and get introduced to your personal Account Manager, who will assist you with registering and ordering. Boost your sales by letting those pretty light green boxes start coming your way!

Florists and Event Planners
Is your business located in North America, the Middle East, or Asia? Would you like to order all those amazing flowers that you see at this online Trade Fair, but you don't know how? Discover HLX Direct, our portal for florists and event planners. HLX Direct makes it possible for you to receive all the flowers you want via your local wholesale supplier. Read
this article on Thursd
to discover what HLX Direct can do for your floral business! Register below to connect with our network of HLX Direct Partners:

Mass Market Suppliers
At Holex, we have a separate Mass Market Department, with a well-experienced team of people that are specialized in serving supermarket chains. They have a broad knowledge of seasonal offerings, holiday offerings, and everyday concepts. Tailored programs, accurate barcode labeling, and tailored packings are just a few of the options we are able to provide you. We also have a series of turn-key store concepts ready for use, which will instantly boost your floral sales. Are you looking for a supplier that guarantees on-time delivery, and that offers you consistent product quality throughout the year? That naturally thinks along with you, like a business partner? Get in touch with us for finding out how we can assist you.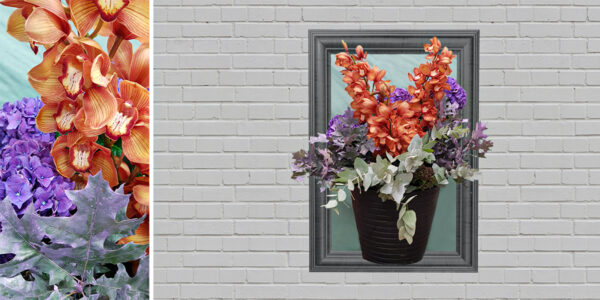 Join The Holex Picture Contest!
Send us a picture with you and/or your team and the light green Holex boxes inside or in front of your store. From now on, every month we will pick the prettiest or funniest picture and it will win a box filled with amazing novelty cut flowers, shipped for free! Send your picture to
[email protected]
and post your picture on Instagram, use #flowersfromholland in your comment, and tag us @flowersfromholland.