Hugo van de Koppel
Hugo van de Koppel has been working for some time now at
Van Rijn Roses
, a grower based in De Kwakel, the Netherlands. After having worked on the trade side for many years, Hugo is now 'on the other side of the industry', namely at the side of the producer/grower. Van Rijn Roses is the company of Karel and Danielle van Rijn and they grow the varieties
Avalanche+®
and Ivy+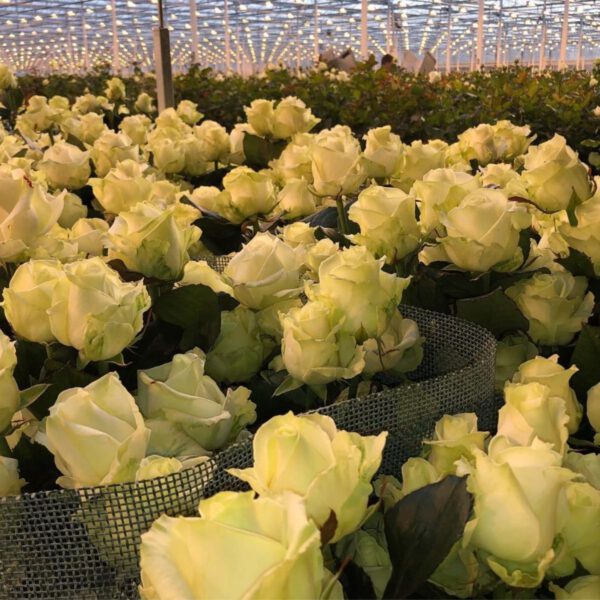 Avalanche Plus?
The first thing that we would like to get explained from Hugo van de Koppel is the plus behind the name of the Avalanche. So why the +? According to Hugo van de Koppel from Van Rijn Roses, the + comes from breeder Lex+, who was the creator of the variety before Dümmen Orange took over this company. Now many varieties have the + behind the variety name, giving credit to the breeder of the variety.
Van Rijn has three standards
Van Rijn has three selections of the Avalanche+® roses. The Van Rijn Amazing is the top of the bill in quality, being sold in lengths 80, 70, and 60 centimeters. These are sold with a carton board in the bucket. Van Rijn Brilliant is the standard that comes next and is sold in normal buckets. The same lengths are available as the Amazing. The third is sold as Van Rijn Roses. Also roses of supreme quality.
Green Hues
Van Rijn Avalanche+® roses are known for the little green in the outer petals of the roses. This helps the rose to have a real fresh look and is a hallmark for the Avalanche+® from Van Rijn Roses.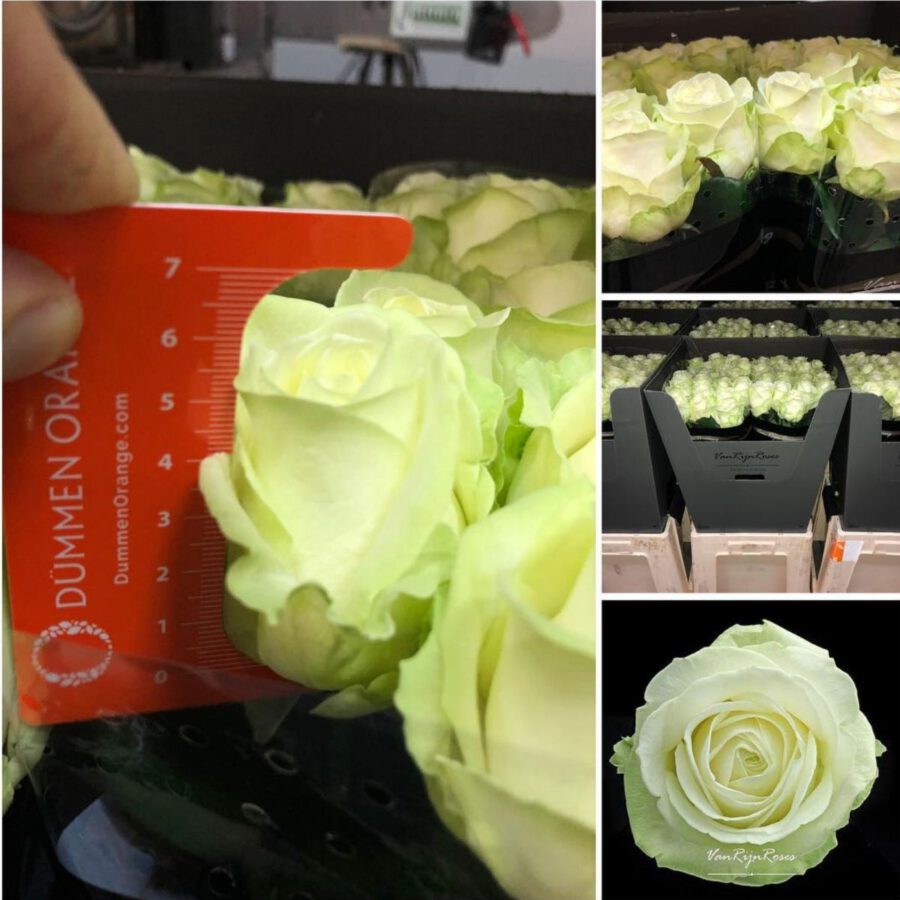 Why Avalanche+?
Hugo van de Koppel:
"The advantage of the Avalanche for a grower is that we can produce best quality roses year round. Needing some extra heat and light in the winter months, and some cooling measures, like spraying the glass of the greenhouse with some paint in the hot summer months, makes it possible for us to grow first class roses all year."
Conditioning Before Bringing To the Markets
After cutting from the plant, the roses are being put in special containers with flower food to be cool stored for about half a day, so the rose can get used to the new condition of being on water and being cooled. Even on water now, the roses keep on growing. Stems are getting thicker and buds are getting bigger. After this, the roses are being selected by a special 'Iris-scan' machine that takes a picture of each individual rose to be selected for the different standards of Van Rijn Roses. Of course, you want as a florist to have uniformity, so no matter which standard you buy, all roses in it are of the same quality.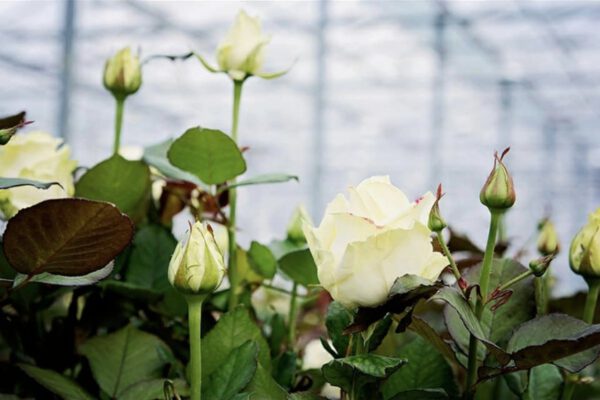 Hygienics
A lot of effort is put in making sure that the roses are handled in the best hygienic way. All buckets are disinfected every day, and even the auction buckets are cleaned before the roses are put in. Now the roses are ready to be sold, either at the auction clocks or directly to exporters and wholesalers in the Netherlands and abroad. Hygienics is also something of great importance for florists and consumers alike. Hugo van de Koppel explains:
"Always make sure you use clean vases and always use good flower food in the water. For roses, preferably glass vases. This will help the flower performance a huge deal."
(Besides the Avalanche+®, also the Ivy+ is grown by Van Rijn Roses. In the rose Ivy+ you'll find some genes from the Avalanche+®. Karel van Rijn decided a few years back to start to grow these strong roses as well. Van Rijn Roses is the only grower to grow this variety)