The Iberflora exhibition of 2023, held in the bustling city of Valencia, Spain leaves behind a trail of inspiration, innovation, and invigoration for flower and plant enthusiasts, industry professionals, and floriculture adepts alike. More than 300 exhibitors showed off their core products at their best, resulting in four halls filled with a vast selection of plants ranging from ultra-tiny to super-large, marvelously blooming cut flowers, trendy florist sundries, and the latest developments in DIY gardening, landscaping, transportation, and technology.
This is a report directly from Spain's biggest horticultural exhibition, speaking to its participants.
Iberflora 2023
Nestled within the expansive Feria Valencia, the event ran seamlessly, showcasing in three big halls a magnificent tapestry of floriculture, landscaping, and technology.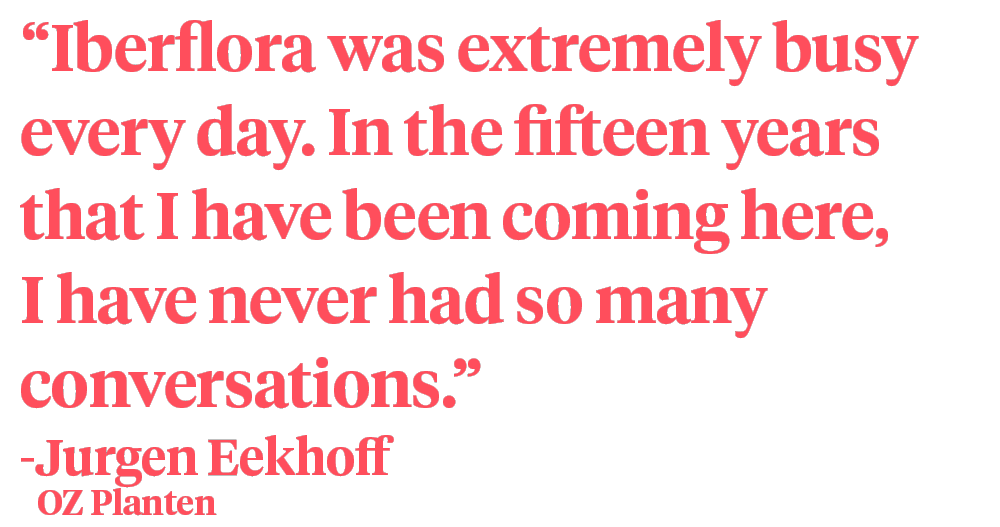 From the moment you stepped into the Feria Valencia, the overwhelming lushness transported visitors into a world where nature and innovation intertwined. Iberflora's commitment to being the hub for the green industry was apparent in every corner. Whether it was the diversity of flora, the innovative gardening technologies, or the passionate talks, the exhibition was a melting pot of the very best of the green world.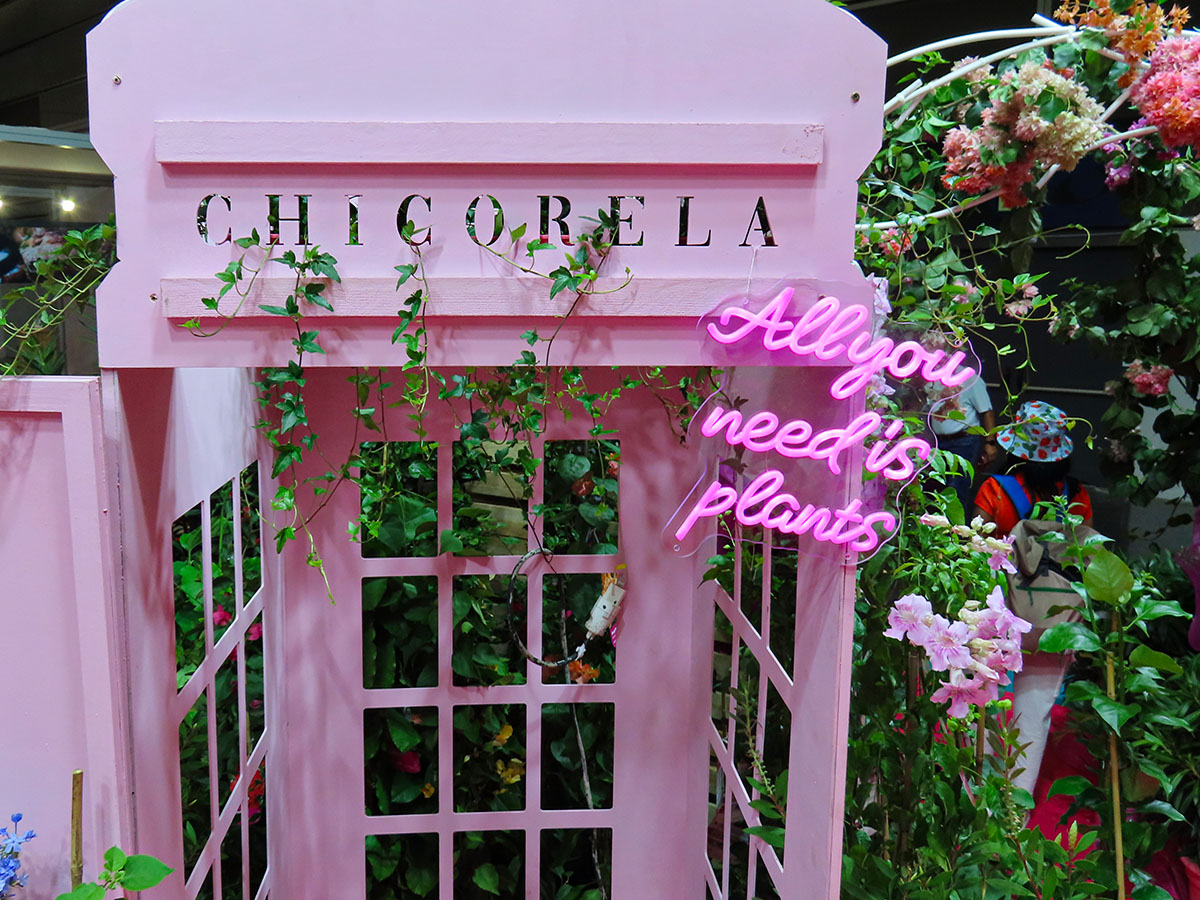 Great Expectations
Because of last year's successful fair, this year's edition kicked off with great expectations. It was busier than ever on the first day. Carles Castell from Hortalia commented:
"We come here every year. You could say we are a 'classico' at Iberflora! We expect a lot to come from this exhibition because we will see all the professionals from our sector here. They come to see the novelties and do real business together. That's one of the things that keeps us coming back here."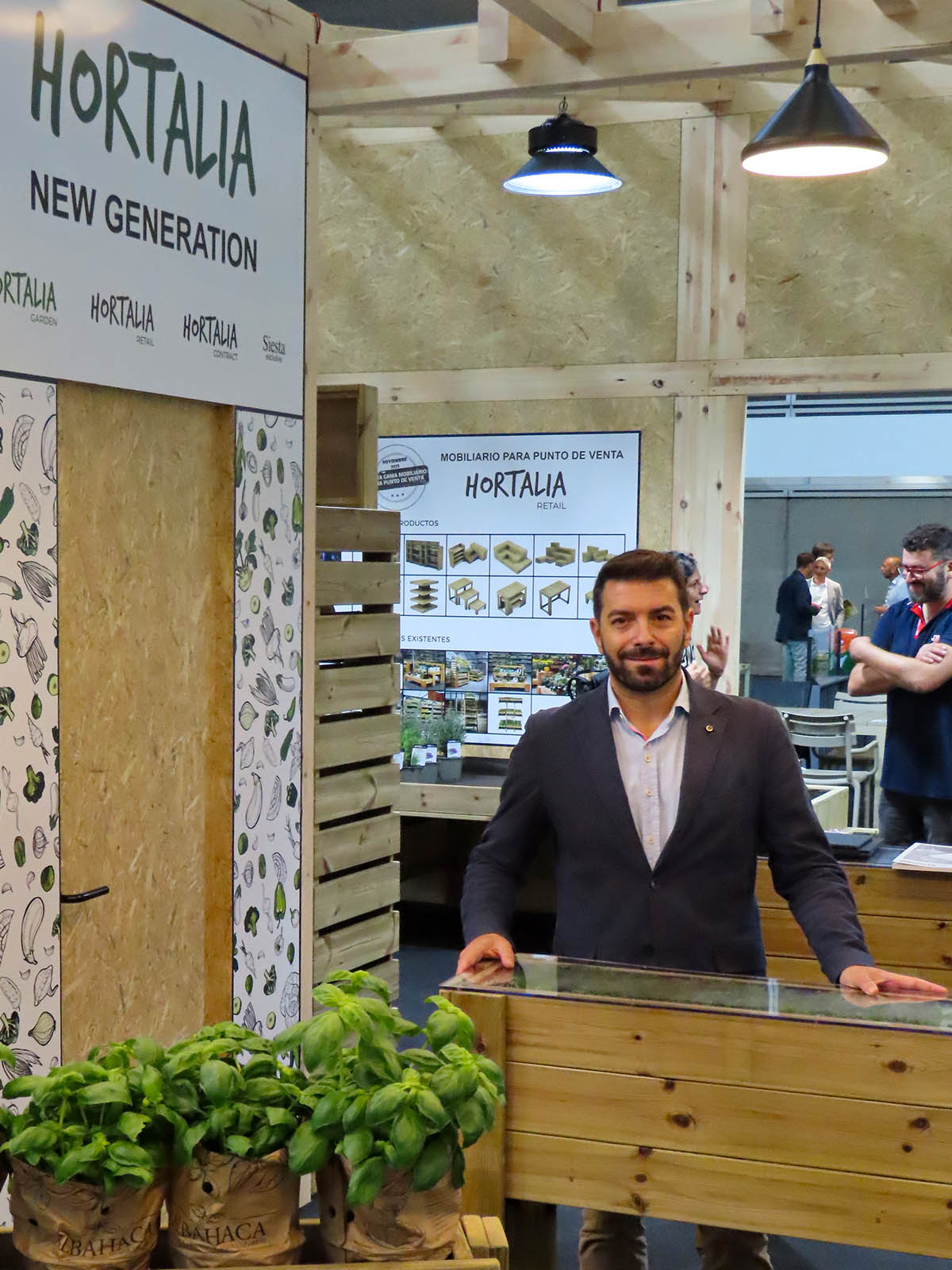 Highlights From the Exhibition
Thematic Gardens: One of the standout features was the meticulously crafted thematic gardens. These spaces not only exhibited the aesthetic potential of flora but also how to integrate them seamlessly into urban environments, from residential spaces to commercial establishments.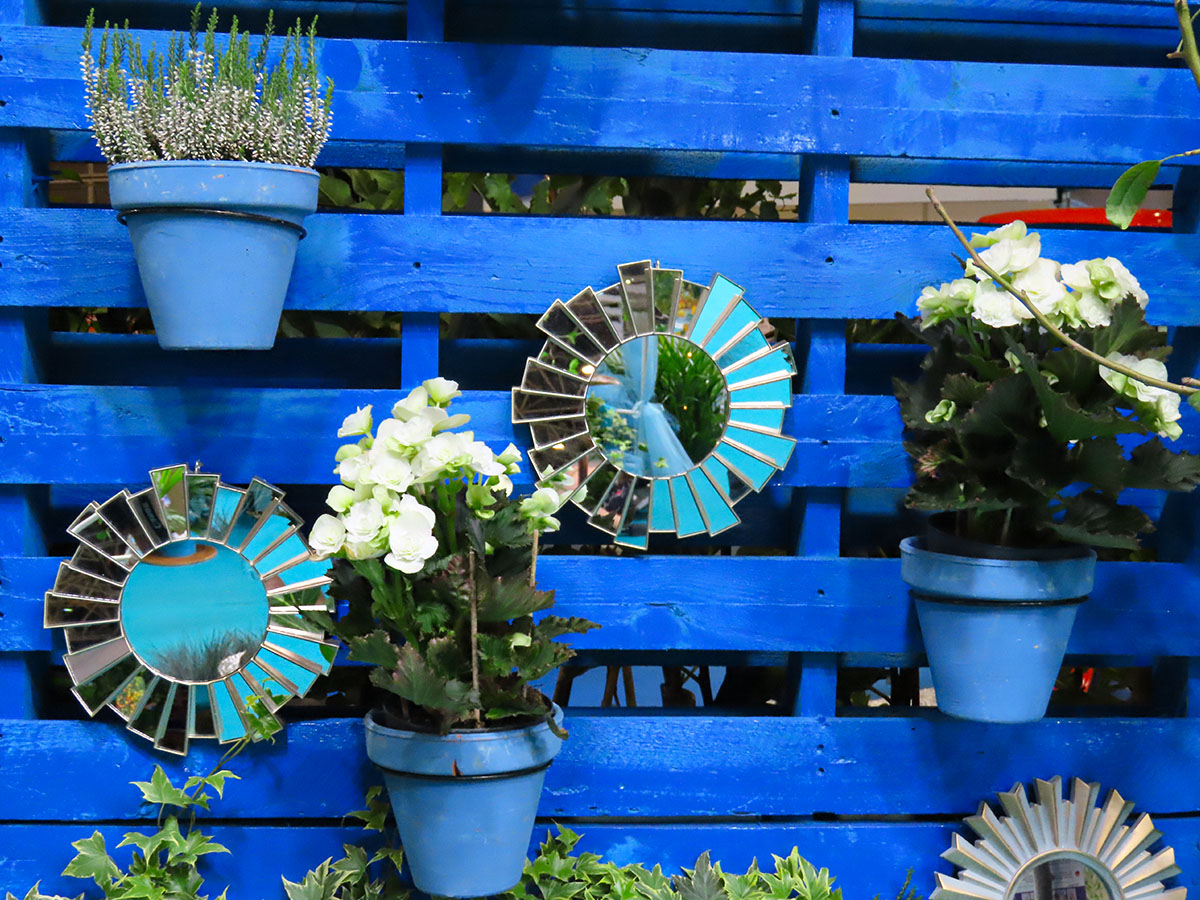 Innovative Technologies: 2023's Iberflora did not shy away from highlighting the fusion of technology with nature. There were impressive displays of smart irrigation systems, sustainable growth solutions, and even AI-powered gardening tools that left tech aficionados and gardening experts equally amazed.
One good example of modern technologies presented was the Geyser from Italian producer Stocker.
Alessandro Vervino comments:
"We feel that Iberflora is a very interesting exhibition to show our products, because of the high level of professionalism. Here, we demonstrate all kinds of garden equipment, electric and non-electric. Our show product at Iberflora is our innovation Geyser, a nebulizer device that combats mosquitos in a natural way, without any harm to the user."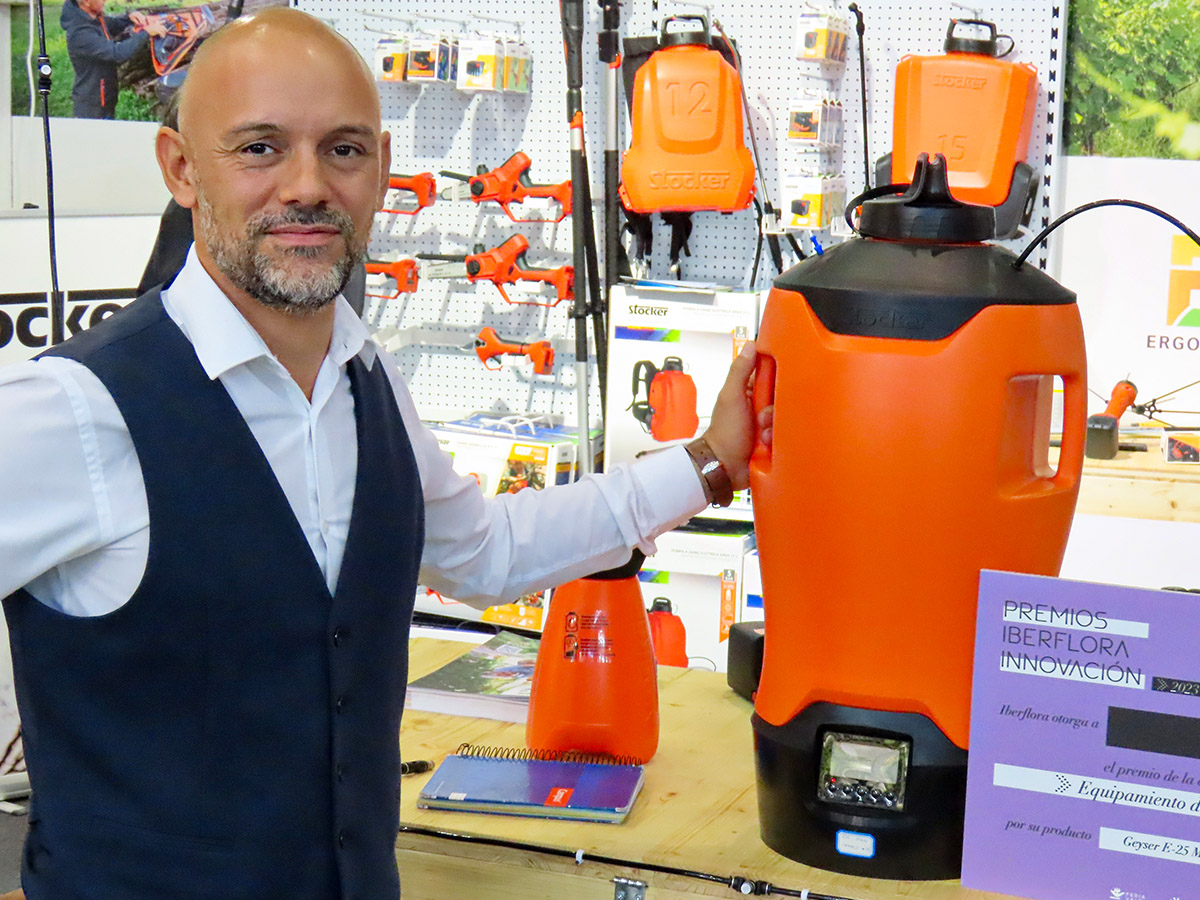 Eco-Friendly Initiatives: Taking a step towards sustainability, the event spotlighted eco-friendly products and solutions. It was heartening to see biodegradable plant pots, organic fertilizers, and sustainable gardening practices being promoted with enthusiasm.
Workshops and Talks: A series of enriching sessions by renowned experts from around the world covered a broad range of topics – from urban gardening solutions to the psychological benefits of being surrounded by greenery.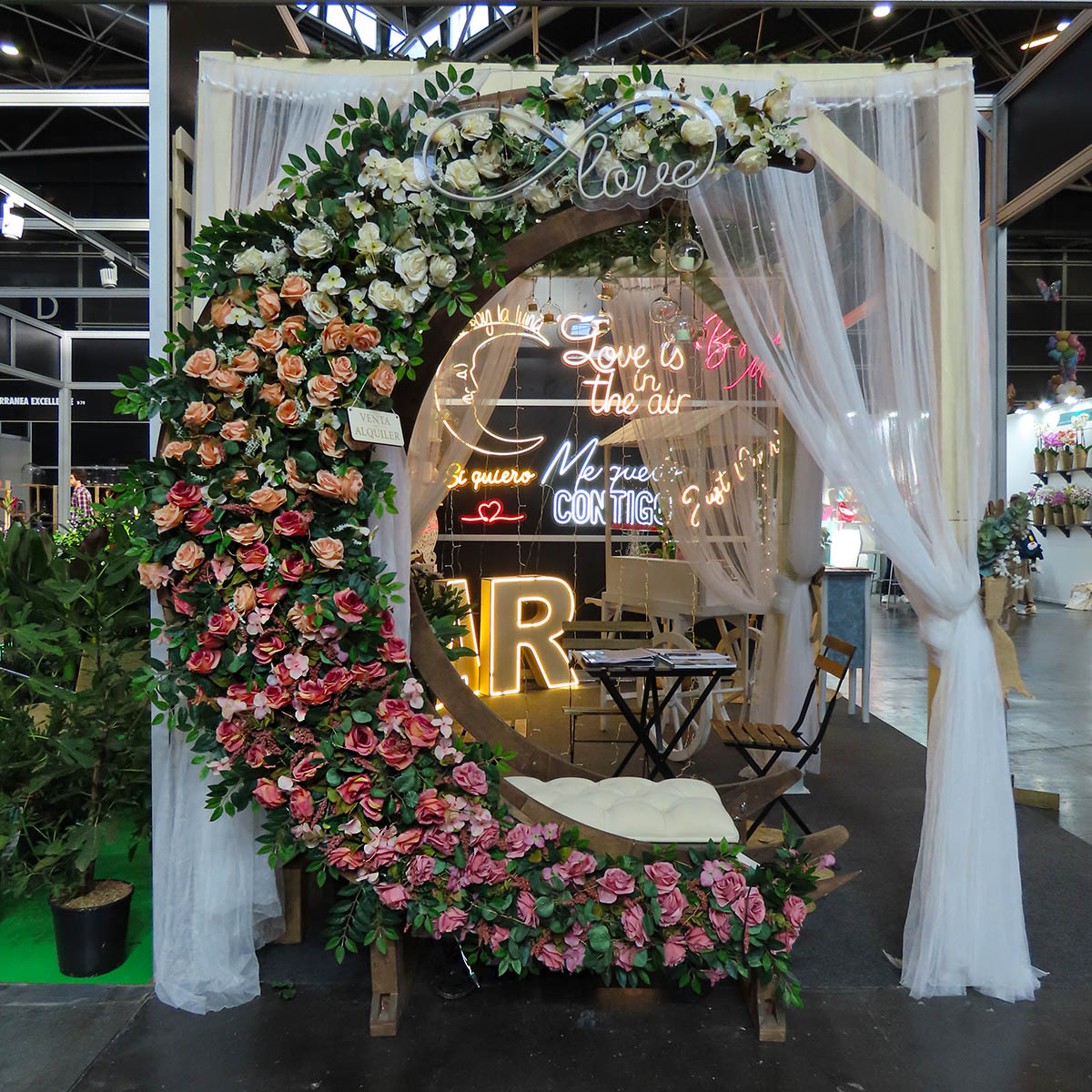 A Legacy of 50 Years
Iberflora has a long history. Its first edition was already back in 1972. The start was modest, but already in 1976, it needed to move to the vast buildings of the Feria Valencia, where it holds its annual horticultural meet-up spot. One company that has been there from the very start is Orvifrusa, a tree nursery best known for its top-class fruit trees. Commerce and Sales Director Raúl Ferrer explains why his company is so loyal to Iberflora:
"Iberflora is a special fair for me because right from the very beginning it has been the main exhibition in Spain and Valencia was and still is our country's main production region for growers of ornamental plants. Here at Iberflora we meet a lot of clients and make new contacts. For Orvifrusa 75% of our sales is export to countries within Europe and the Middle East, so the international character of this exhibition is important to us."
A Global Affair
The international presence was palpable at Iberflora. What the regular Iberflora visitor must have noticed is the rise of international companies exhibiting. In comparison to 2022, there was an increase of 31%. Two benchmarks of the sector in Europe - the Netherlands (+50%) and Italy (+75%) - have become in this edition the two foreigners with the most representation.
Jurgen Eekhoff is responsible for sales to the Spanish region for Dutch wholesaler OZ Planten. He is a veteran in the field of knowledge about Iberflora, who has seen the recent revival after the COVID years do both his business and Iberflora well. He reflects on three days of Iberflora:
"Iberflora 2023 has been a very animated fair. It was extremely busy every day. In the fifteen years that I have been coming here, I have never had so many conversations, many with garden centers looking for modern trade. We are already looking back on this fair with a feeling of satisfaction."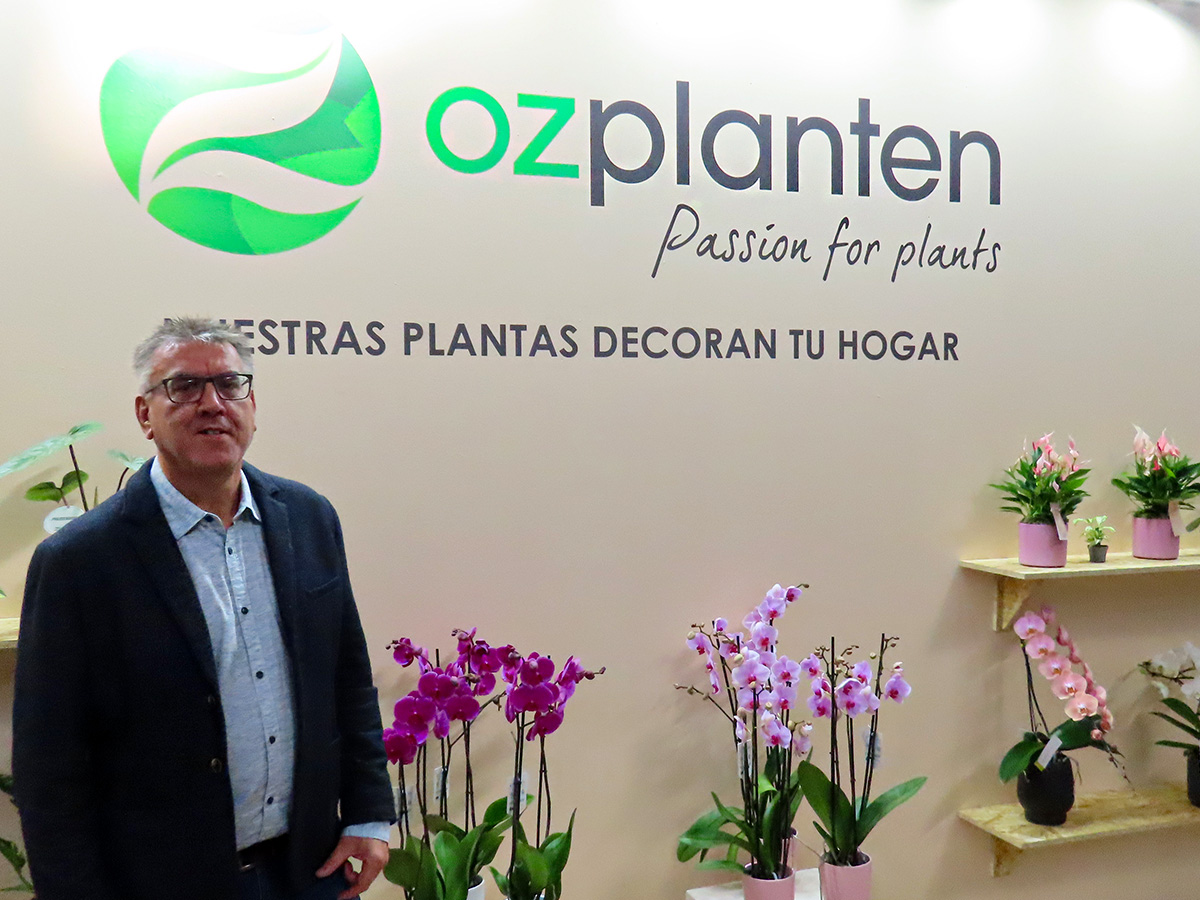 A newcomer this year, also from the Netherlands, is garden hydrangea breeder HiBreeding. They showed their colorful assortment of compact hydrangea plants. Especially from a first-timer, it is interesting to get their fresh perspective on this exhibition that spans five decades already. Product Manager Mike van Schie says:
"We have been really busy, especially with tons of questions about our products from mainly garden centers and florists. Our story of heat and sun-tolerant varieties in hydrangea is very well received!"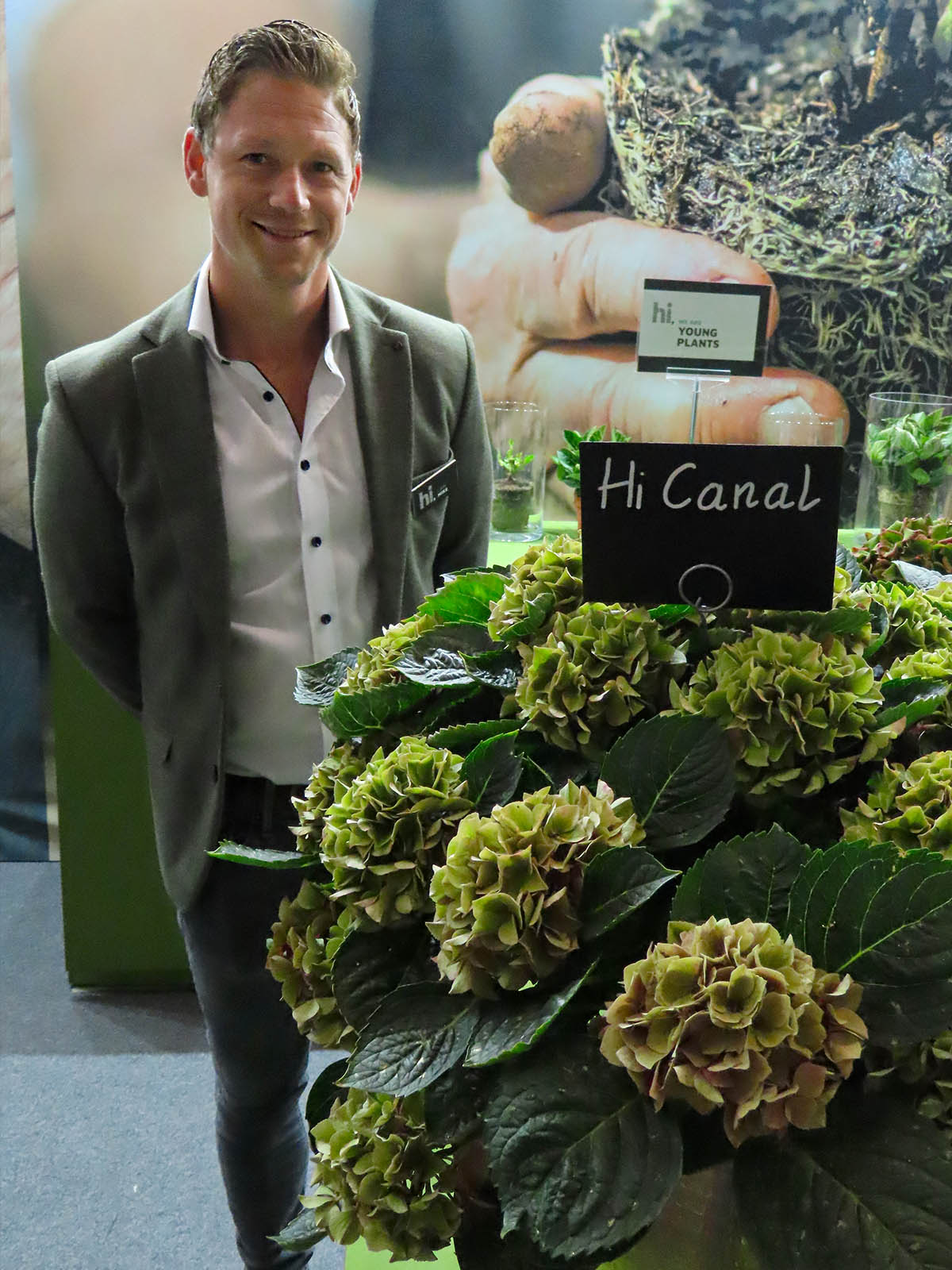 From Italy comes Vivaio Aumenta, represented by Paulo Capelli. He proudly showed the diverse garden he created at the fair which gave an overview of his company's wide assortment. Paulo comments:
"We have 300 hectares of plants spread over six nurseries around Rome. This is the first time we are exposing at Iberflora. The organization of this fair is very good. The crowd is good for us, so we have made many new contacts here. I think it will be very beneficial for our business."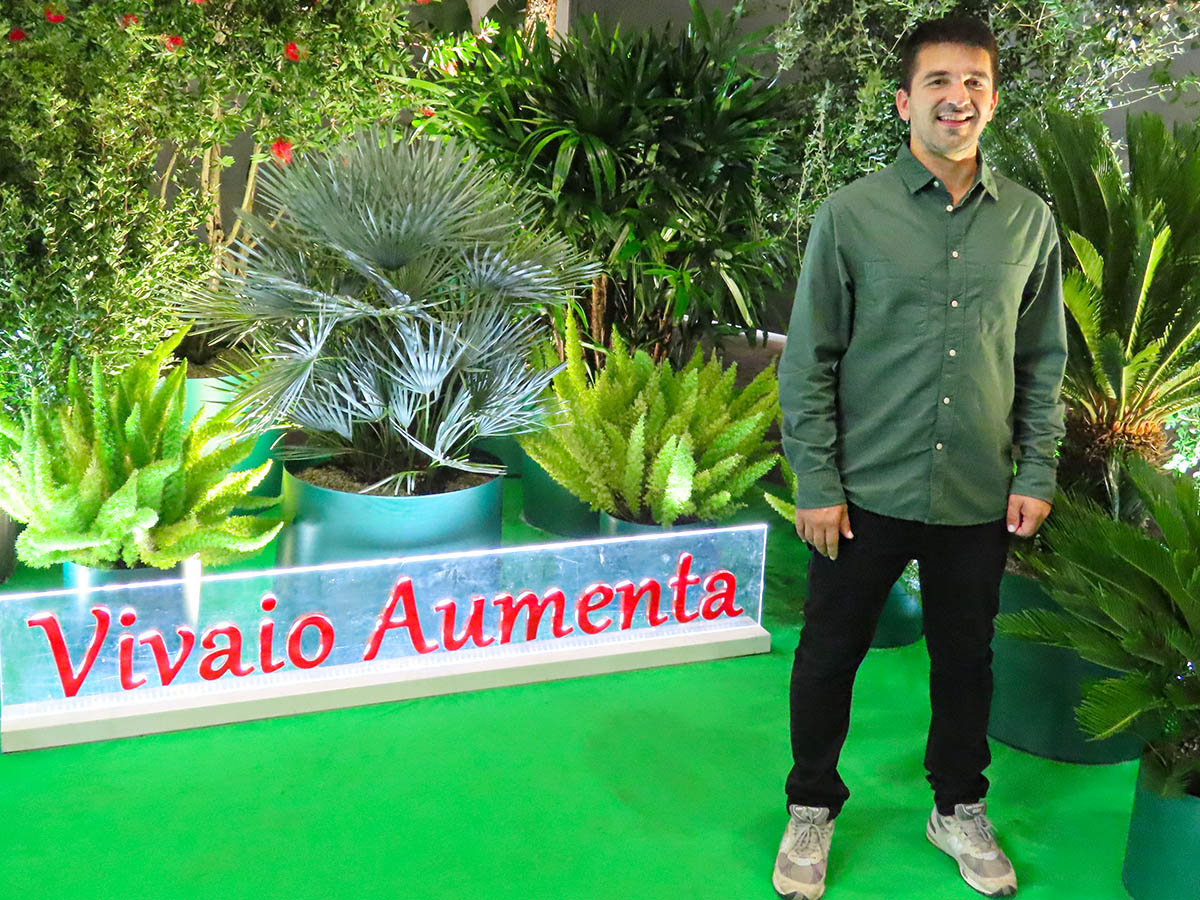 A Networking Paradise
For professionals in the green industry, Iberflora serves as the perfect platform to connect, share insights, and build fruitful collaborations. The B2B sessions were teeming with energetic exchanges, leading to numerous exciting partnerships, sure to shape the industry's future.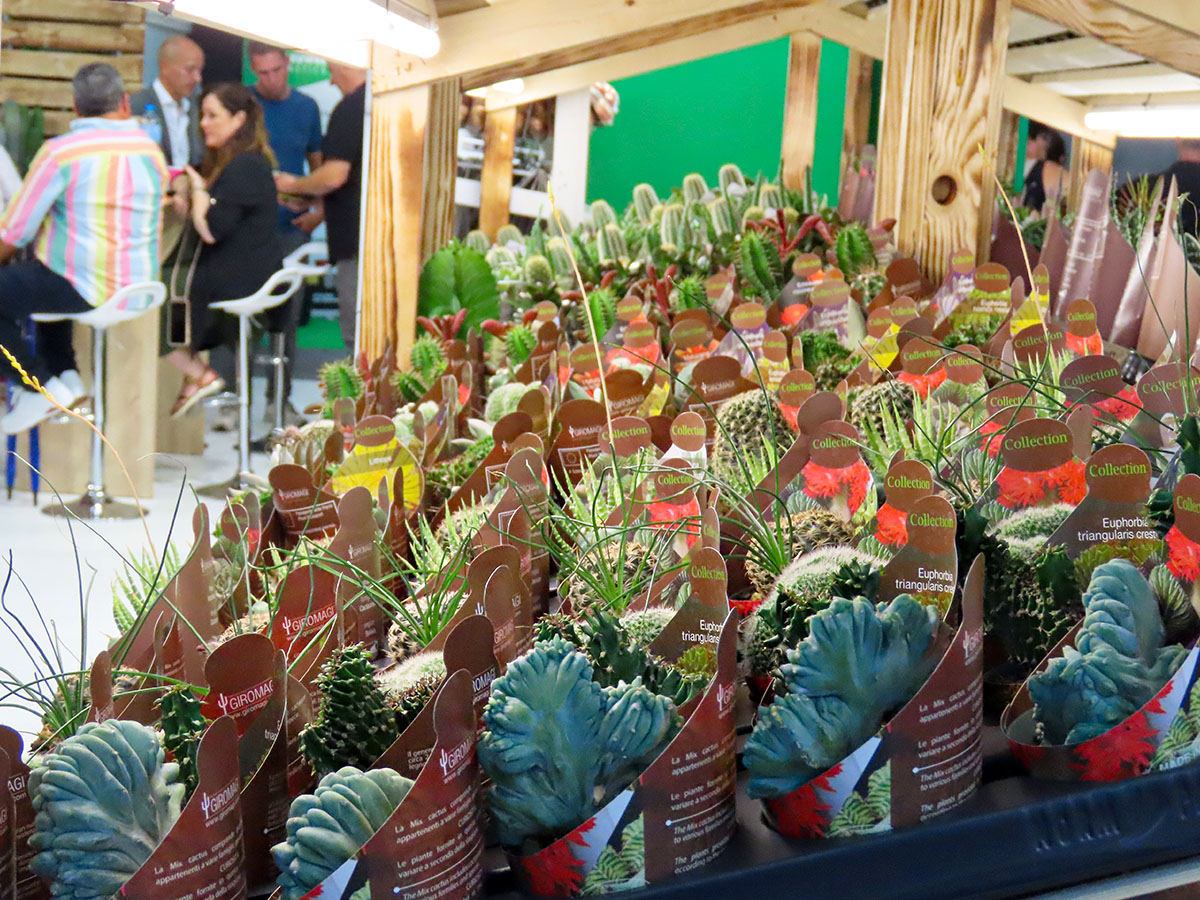 A Modern International Exhibition for Pros
As the Iberflora 2023 exhibition comes to an end, it was clear that the green industry is not just about plants and aesthetics; it's about a sustainable future, innovative technologies, and global collaborations. It's a modern exhibition where nature and human innovation are embedded in its mission, making it a future-proof fair.
It is a conscious choice from the organization to put a 100% focus on professionalism, also when it comes to allowing visitors into their halls. This ensures all participants get the unbiased optimal attention they and their products deserve.
For those who missed out this year, mark your calendars for the next edition!