At the International Floriculture Trade Fair (IFTF) 2021 it was time to reconnect. The whole floral world longed for contact. To meet face-to-face and see, feel, and smell the flowers and plants once again. The result was an astonishing 3-day gathering of floral professionals in Vijfhuizen that already casts its shadow on the 2022 edition.
"See you next year at IFTF 2022" was no hollow phrase, because the expectations are sky high after the triumphant return of the trade fair after several corona lockdowns. This is what you should know about the 2022 edition of IFTF.
IFTF - The Horti Event of the Year
There is no doubt whatsoever this year: IFTF will be THE event of the year for floriculture professionals from all over the world. It will all take place from November 9-11, 2022 in the Expo Haarlemmermeer in Vijfhuizen, Netherlands.
This modern exhibition center lies in the proximity of Amsterdam, Schiphol airport, and the Aalsmeer flower and plant auction of Royal FloraHolland. This makes it for every breeder, grower, trader, and florist that visits worth their while.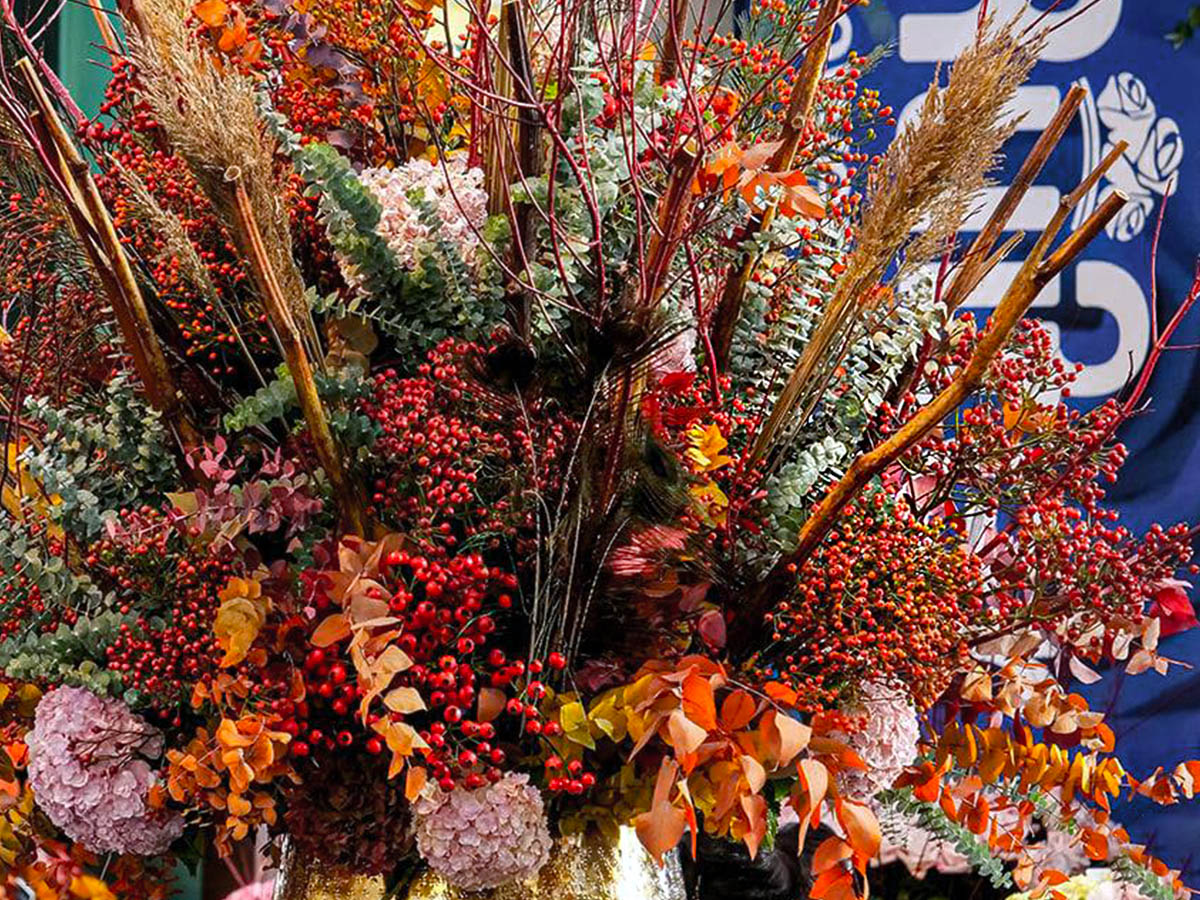 Participants
IFTF 2022 is truly an international fair. The organization proudly welcomes more than 200 participants from all corners of the world: Australia, South Africa, China, Japan, India, Israel, Kenya, Ethiopia, Colombia, Ecuador, the USA, Turkey, Italy, Spain, France, Germany, Denmark, (of course) the Netherlands, and many more.
During the Horti Week, the world is watching the Netherlands, the world is coming to Expo Vijfhuizen, the world is showing the best of breeding, innovating, producing, packing, trading, and transporting.
Expect to see the latest from renowned breeders, growers, and essentials like Selecta Cut Flowers, Ball, Chrysal, De Ruiter, United Selections, Naranjo Roses, Royal Van Zanten, Sian Flowers, and Thursd.com. Everyone and everything is here!
Will you discover the next best red rose, lily, or chrysanthemum? Or find new ways of packaging and transporting? Learn all about the latest online developments. Get tons of information at IFTF, and return home with a bag full of inspiration and new business contacts.
Flowers by Sea Conference
IFTF is always a place for interesting seminars about the world of floriculture. On Wednesday, November 8, one day prior to the opening of the fair the Expo Auditorium is open for the Flowers by Sea Conference, where a closer look will be taken at gathered experiences from Colombian and Kenyan growers.
Seafreight replacing airfreight is just a matter of time. Shipping flowers by boat from Africa to Europe is not only possible, but it is the future alternative for airfreight. South America is already 'doing' it. By 2030 it is expected that 50% of all perishable products will be transported by boat. However, this can only become reality when all necessary logistical conditions are met. So, there is a lot of work to do. Diseases and delays are just a few factors that can cause huge damage to the products.
Listen to the visions of an influential international panel from the Kenya Flower Council, Flores El Capiro, Sian Flowers, Kuehne+Nagel, and Chrysal.
Exhibition Hours
Wednesday, Nov. 9, 2022: from 10:00 hrs. - 18:00 hrs.
Thursday, Nov. 10, 2022: from 10:00 hrs. - 18:00 hrs.
Friday, Nov. 11, 2022: 10:00 hrs. - 17:00 hrs.
Contact IFTF
Visiting address:
International Floriculture Trade Fair (IFTF)
Expo Haarlemmermeer
Stelling 1
2141 SB Vijfhuizen
Netherlands
Phone: +31 23 566 01 40
For more information, participation, or visit, contact the IFTF organization.