Each delicate petal unfurls gently with a slight flourish at the end, catching the light with its pretty upturned tip. This intricate replication of the cherry blossom is one of the wearable pieces of art created by Japanese artist Sakae.
Sakae Creates Hairpieces and Pins Out of Resin and Wire
Her venture into the art of handmade kanzashi (hair accessories Japanese women pair with their kimonos) came quite by accident. The ex-dietician chanced upon a woman wearing a kimono and felt that the ensemble would have looked better with a blue butterfly hairpin. After searching in vain for something similar, Sakae decided to make the hairpieces herself.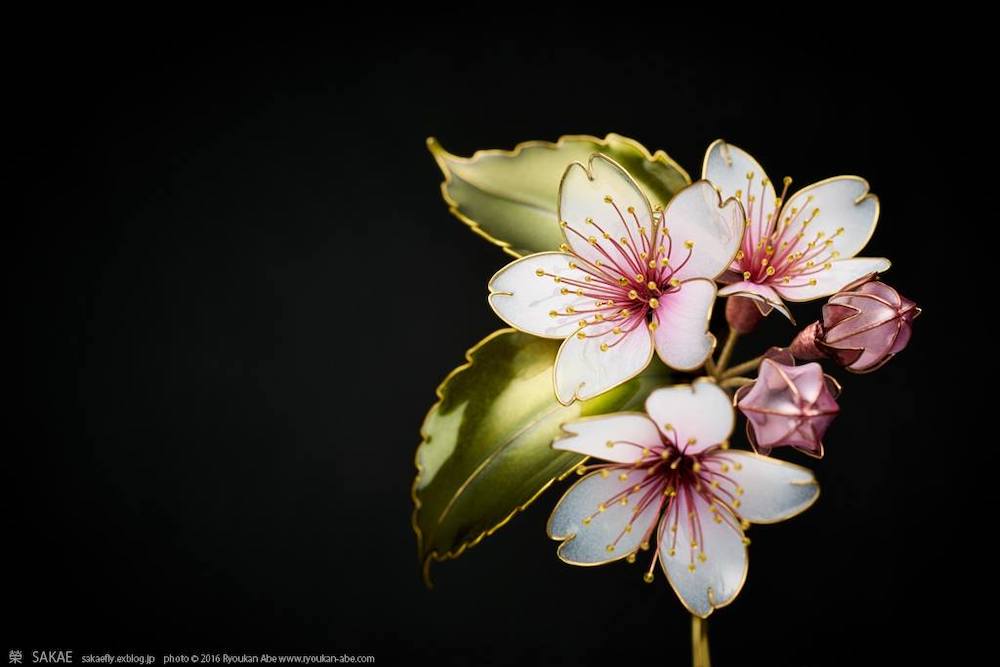 Kanzashi
From liquid resin and thin strips of wire, Tokyo-based designer Sakae makes delicate hairpieces known as 'kanzashi' that are traditional decorations to complement ornate Kimono styling. The decorative shapes are often worn for special occasions and are realistic in shape and texture with shiny petals and wings in translucent shades that capture ambient light.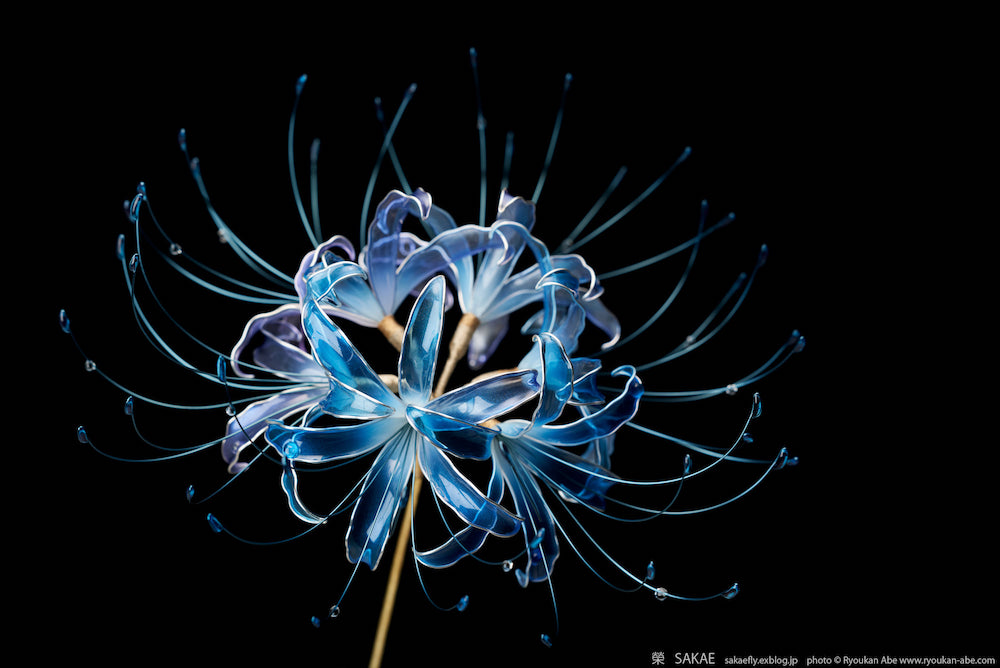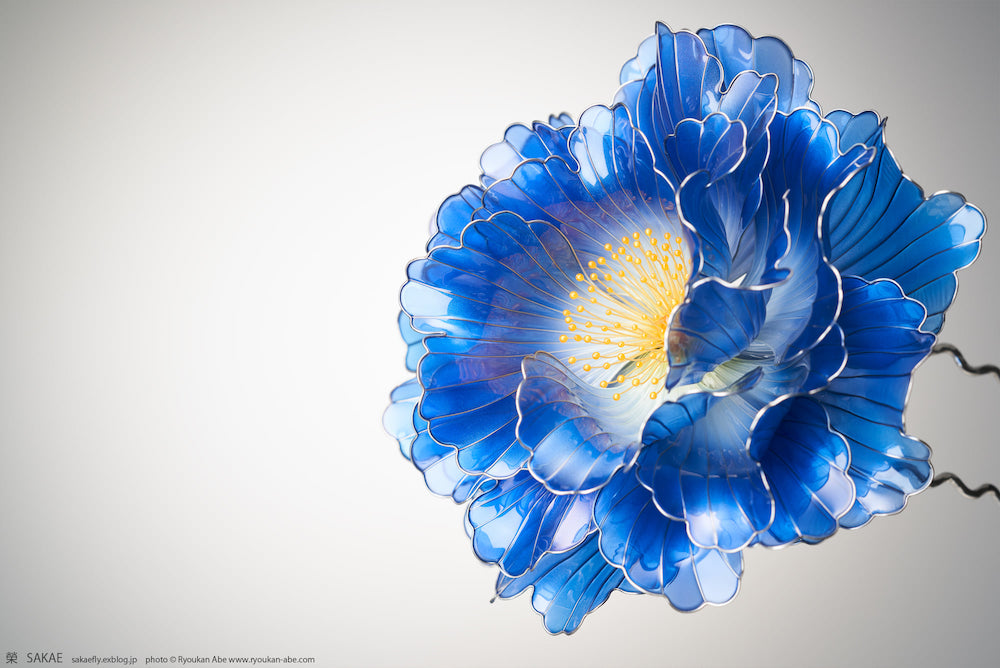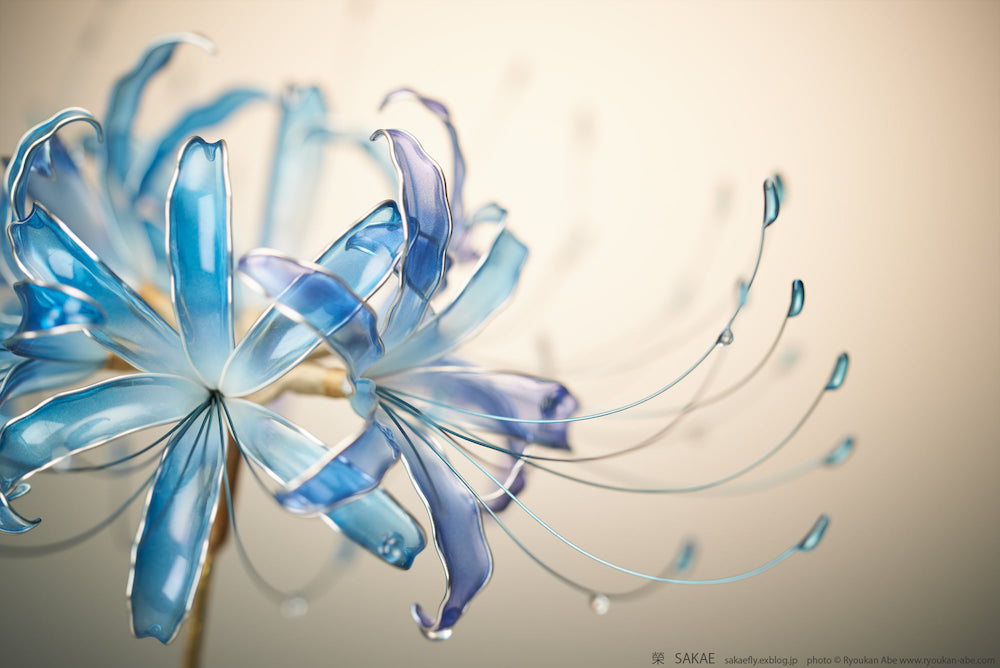 "With my Kanzashi, one can literally wear beams of light. It's like those images in one's dream where everything is shining from within. Also, it is more real than real flowers - as real as anyone can imagine. Everybody's imaginary beautiful flower is the source of my creativity."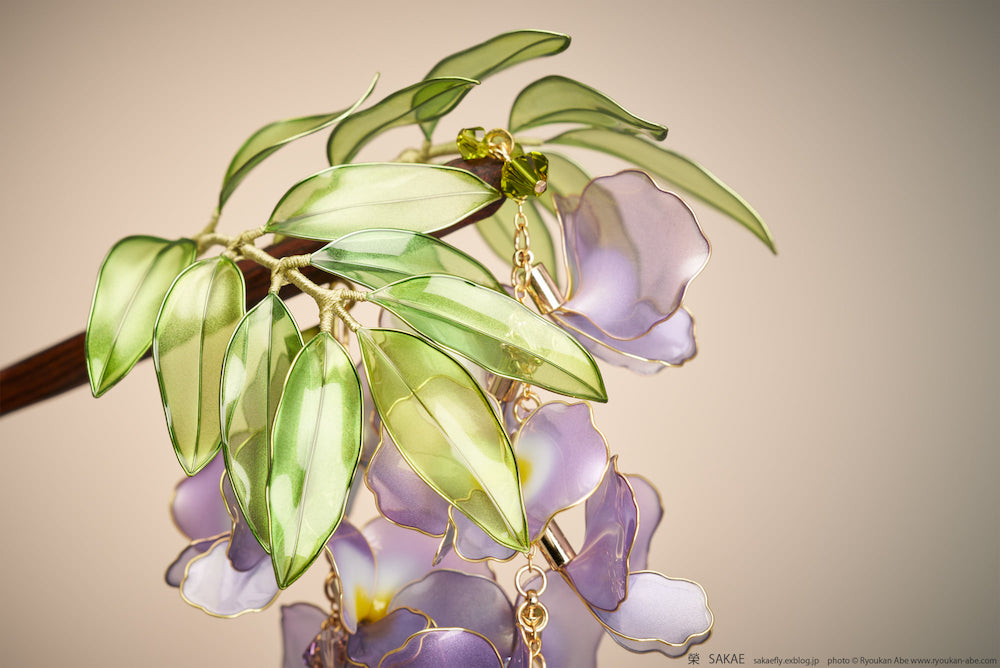 A Wide Range of Colors and Textures
Sakae captures a wide range of colors and textures in her hairpieces, from the rippling edges of carnation petals to the geometric clusters of hydrangea blossoms. The objects are made using liquid synthetic resin and supported by brass wires. Each hairpin, that incorporates a keen sense of fragility and the beauty of the Japanese palette, takes the artist between three and 30 days to fashion and is, according to Sakae, lovingly made.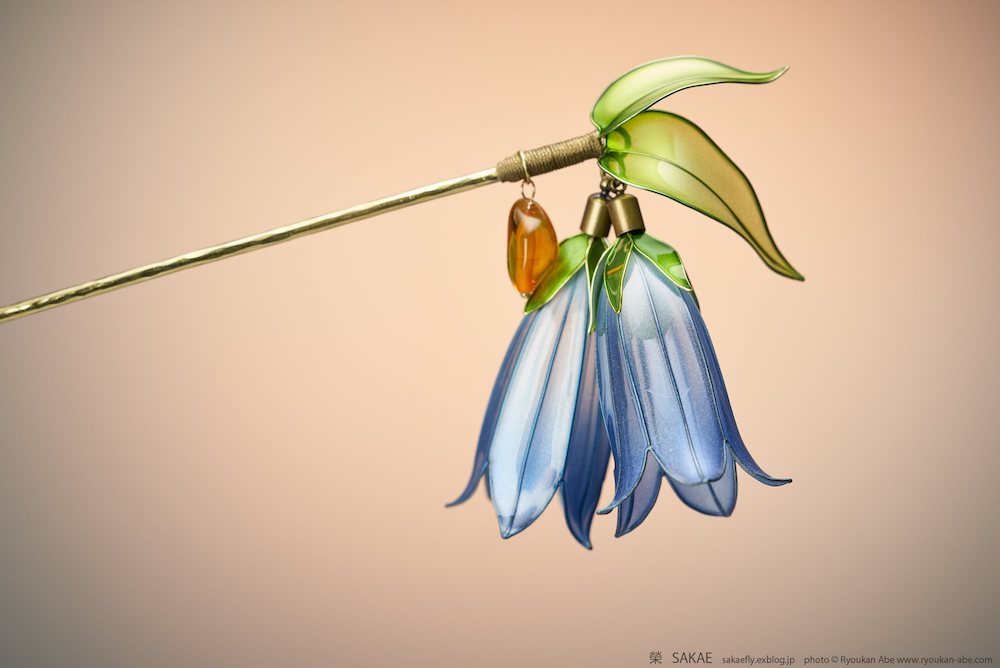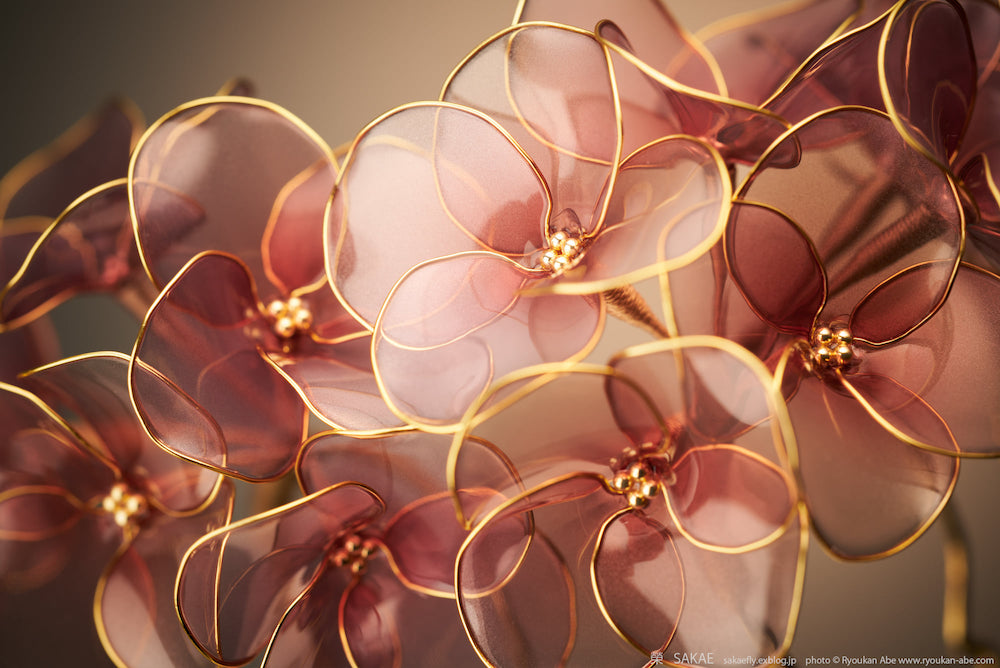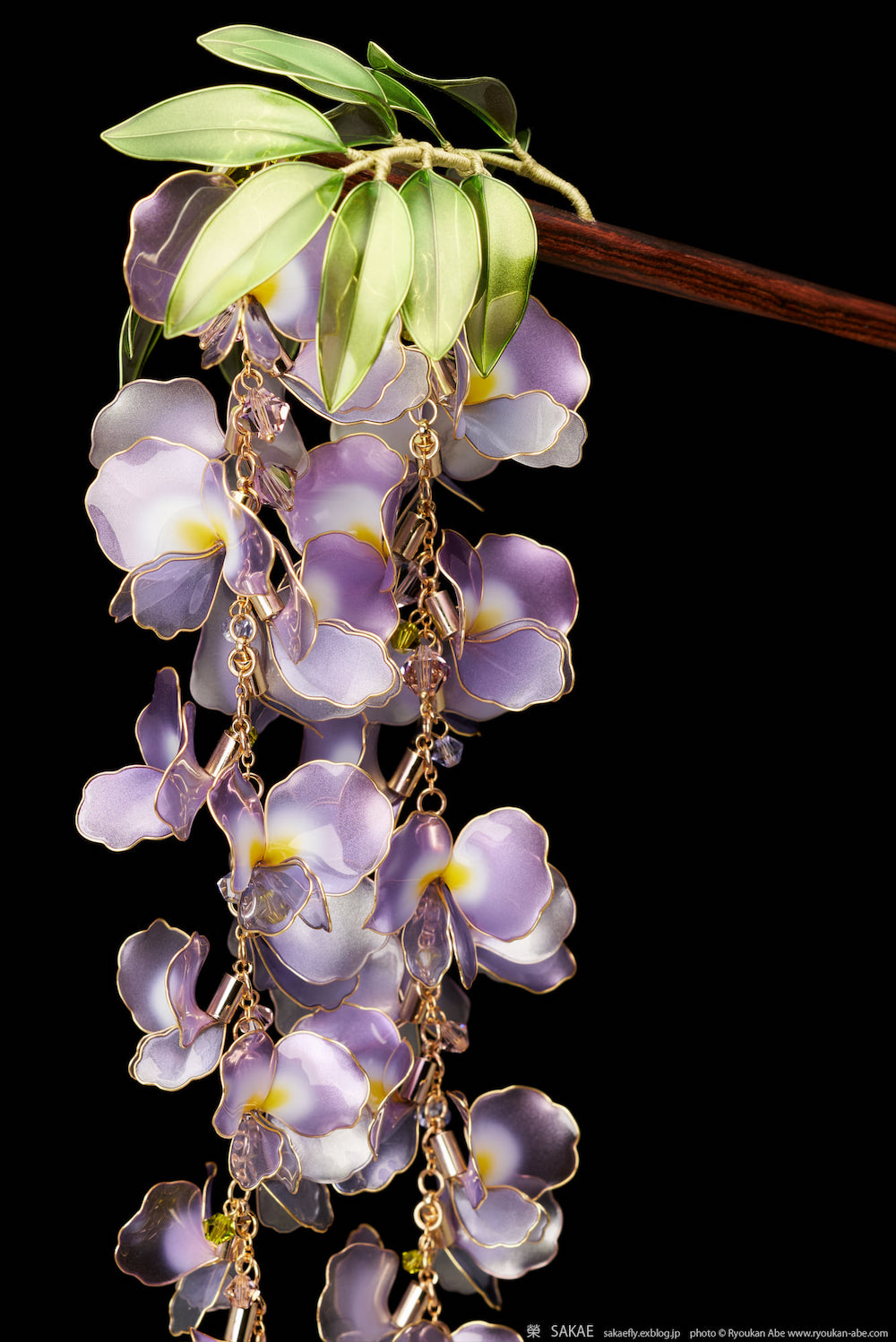 Sakae's delicate creations must be purchased in Japan as the artist deems the hairpins too fragile for overseas shipping. The artist's hairpieces are sold via auction, which she announces on her website and Facebook page. Sakae also shares her work on Pinterest.