Lighting and design studio Apparatus
For the past eight years, the lighting and design studio Apparatus has doled out continual helpings of refinement and glamour upon the New York design scene. The studio's founders, Gabriel Hendifar and Jeremy Anderson – partners in both life and business – are not only responsible for producing an enviably cohesive collection of lighting, furniture and accessories, but have also created three transportive showroom spaces in New York, Milan, and Los Angeles to house them all. Throw in a limited-edition capsule collection of highly crafted pieces, and collaborations with the likes of Pierre Frey and ceramicist Alice Goldsmith, and it seems that the studio's reach knows no bounds.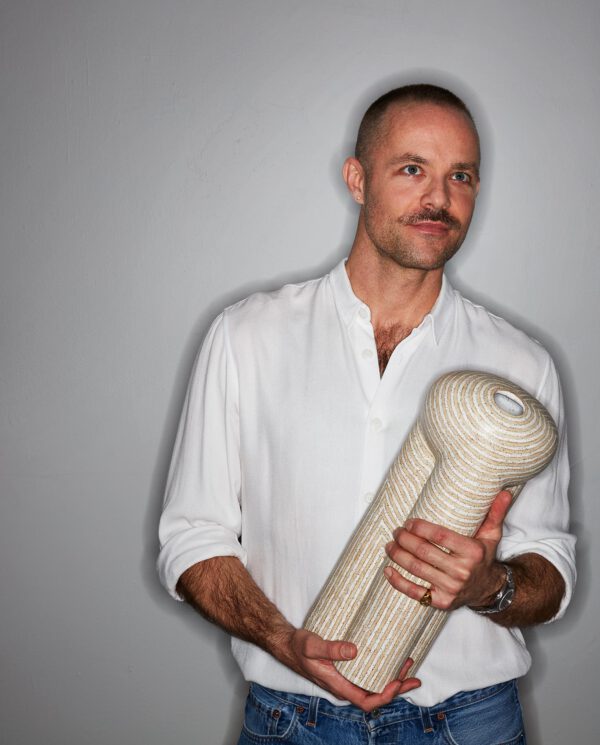 Anderson's debut of ceramic work
This week, Anderson pushes his own limits with the debut of his first body of ceramic work. For him, this marks a return to working creatively since he has until now, been mostly occupied with the operational and administrative needs of Apparatus' studio (the label's creative output is very much guided by the vision of its creative director Hendifar). The highly personal body of work has been ongoing since 2016 and was largely inspired by the black and white photographs of Bernd and Hilla Becher depicting water towers and other industrial structures. Anderson was struck by how each structure appeared like a different character embedded into the landscape and began configuring individualized, anthropomorphic forms of his own. 'I mainly work at the wheel, so I mostly did functional pottery, like bowls and cups,' he recalls, of how he embarked on this chapter. 'Whenever I needed a creative outlet from Apparatus, I would go to a community pottery studio here [in Manhattan], and throw, because that's what I've been doing since high school on and off.'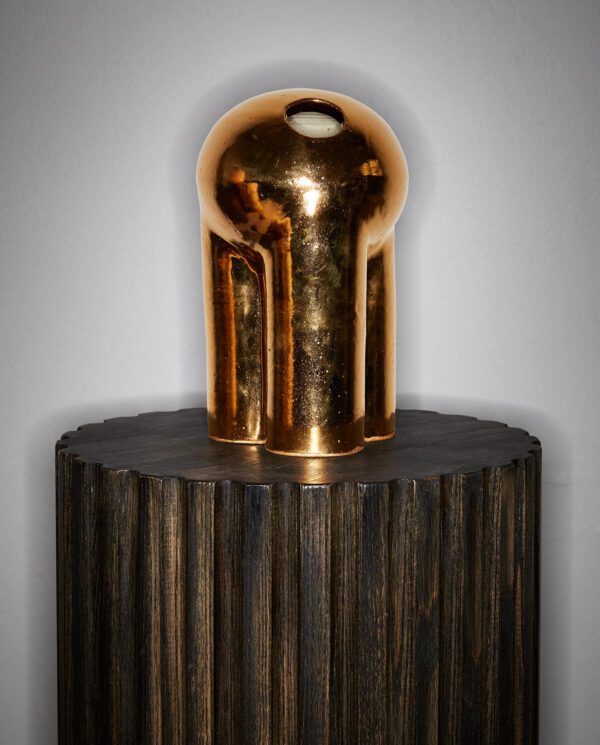 The satisfaction of creating these shapes
'After I made our full dinnerware set [for our house upstate], I wanted to do something more. I made 12 dinner plates, 18 smaller plates, coffee cups, bowls, larger bowls, I made little gravy boats,' he laughs. 'There's such satisfaction from how immediate you can turn something from a ball of clay into a functional thing. I wanted to do vessels and so I started exploring stacking and creating these shapes.'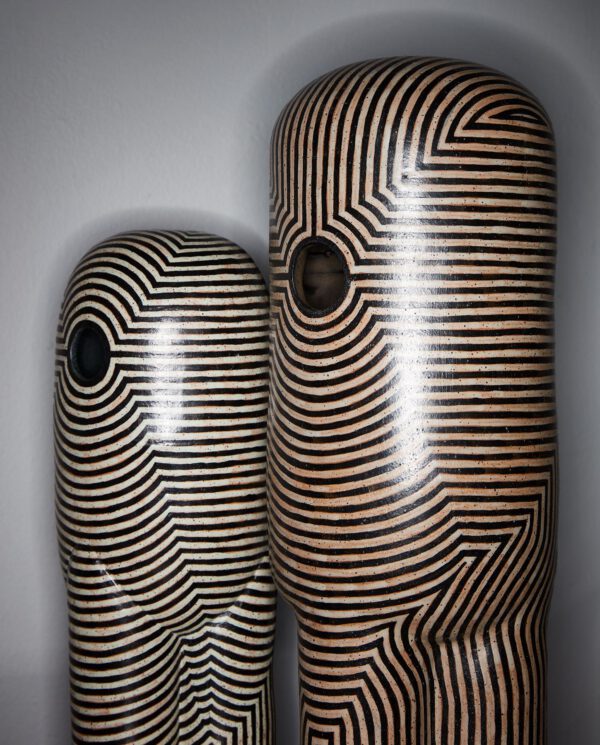 Vessels with character
Some of the vessels Anderson has named 'piccolos' in ode to a former boyfriend of his, who passed away and used to use this term of endearment on him. Each of these take on a character, depending on their size and form. Stouter, smaller pieces, with three legs and a wide body are juxtaposed by tall, statuesque specimens that boast slender raised ridges, which enhance the stripe patterns painted onto the surface. These lines, which Anderson paints alternatingly by hand, are rarely premeditated and they progress intuitively around the ceramic form and ultimately find a resolution. Boldly applied, yet still betraying the intimate and occasional waver of the artist's hand in a wabi-sabi gesture, the happenstance quality of the patterns ensures that no two pieces are ever truly alike.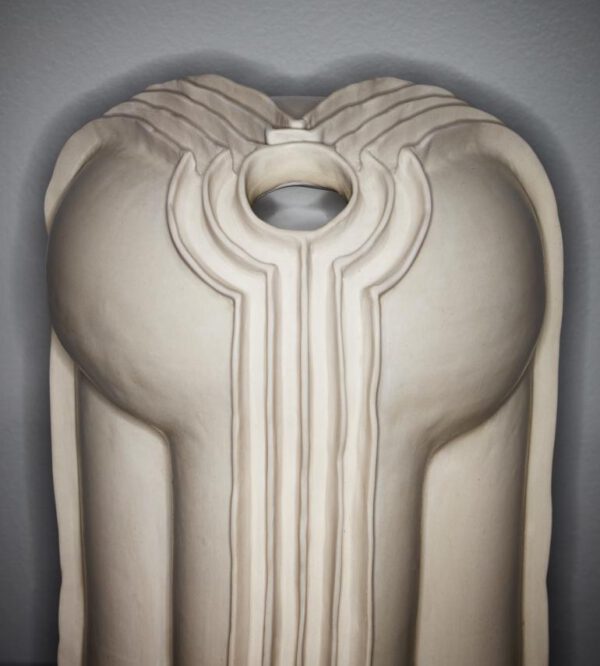 Evocative human characteristics
Although evocative, Anderson asserts that each piece is rooted in a functional nature. He says, 'I love the idea of respecting the tradition of ceramics and the piece actually being a vessel that can hold water and can be used, but I didn't want the hole to be on top. I wanted to place it off-centre and then when I started looking at it, that's when it started taking on this human characteristic.' While many of the pieces are made out of stoneware, which has been left unglazed to allow the natural tones and grog of the clay to shine through, Anderson has also ventured into making vessels out of raw porcelain, as well as coating other pieces entirely in a brilliant 22-karat gold lustre. Viewed alongside pieces that display the painted line work, which is occasionally reminiscent of wood grain and millwork, one can't help but make connections between Anderson's artful ceramics and Hendifar's refined design work for Apparatus.
The exhibition, 'The Piccolo Parade', is being staged in Apparatus' otherworldly New York showroom space. Featuring 30 different pieces of different scales, these are installed in a horseshoe-like configuration, inviting each visitor in to experience them intimately, much like Anderson does when he works on them in his studio in Rhinebeck, New York.