Leanne Kesler is the director of the Floral Design Institute. She tells her story of how the design school copes with the coronavirus and how, in a way, they were prepared for the pandemic with their virtual classroom.
Where is your business located?
The Floral Design Institute is located in Portland, Oregon, United States and also has an online portal for the virtual classroom.
Can you describe your customers in general? What do they get as a service?
Our customers are primarily entry-level students of all ages seeking careers in the floral industry. We also serve experienced designers with advanced design and business programs. Through advanced technology, we are able to conduct virtual classes worldwide.
Have you been open or closed since the (partial) lockdown in your country?
The Oregon Department of Education has required schools to close. The official lockdown began on March 16. In anticipation of the lockdown, we closed our classroom on February 24. Thankfully, we were able to move all pre-registered students to our online programs or to future classroom dates. We currently expect to reopen our classroom on September 14, 2020. We are very fortunate in that we have online education in addition to our classrooms. Nearly every program offered in the classroom is also offered online. We began online floral design programs in 1998 (via VHS tapes, then DVD, and now, streaming) and have become a leader in online floral design education. Our team has always been able to work remotely. This has just expanded that opportunity to assist students, worldwide, from anywhere.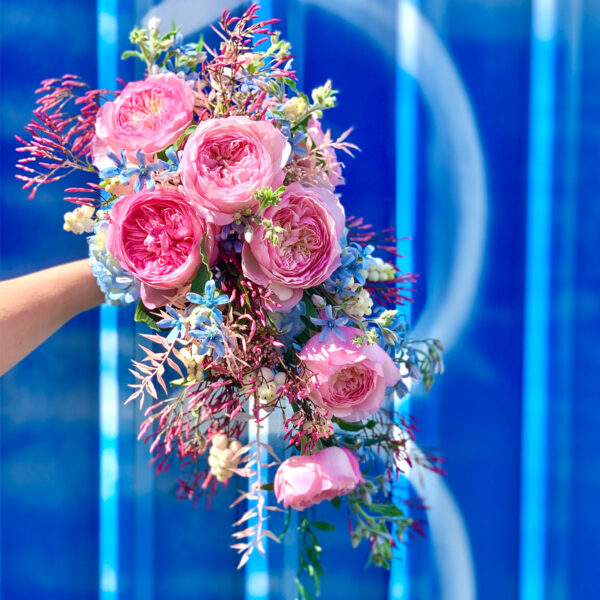 How will COVID-19 affect your future storyline?
We are known for high-quality floral design instruction and certification. In the future, more of that training and certification will move to our online platforms. We would like to be remembered for bringing hope and kindness to the world during scary times.
Can you walk us through the immediate and expected (long-term) consequences of this crisis?
In the immediate future, weddings and special events will be more modest. Online ordering of flowers will increase and well-designed web sites will become critical to success. Farm-direct sales will increase as the supply chain is disrupted. Demand for the delivery of floral arrangements and bouquets to the home and office will increase. Improving the standard of excellence in the consumer experience and online ordering through delivery will be essential. The 'transportability' of floral designs will be given greater attention.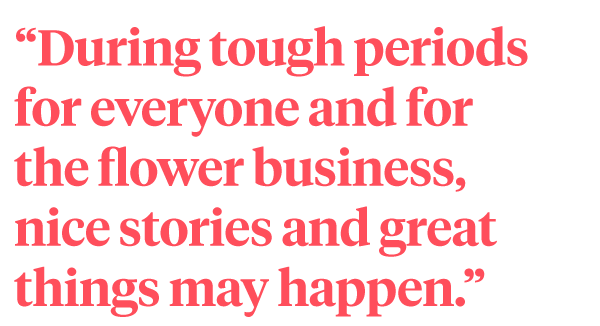 What barriers do you face at the moment of running a successful business? And how do you plan to overcome these barriers?
Our biggest current challenge is maintaining a positive cash flow while our classroom is closed. We are accomplishing this with increased social media advertising for online floral design classes and expanding the online course offerings. When we are allowed to reopen the classroom, the biggest challenge will be establishing protocols for the safety of both students and staff. We are in the process of moving our classroom to a larger space allowing for greater social distancing. New protocols will include individual student worktables, individual non-shareable tools, sanitation supplies and appropriate individual personal protective equipment such as gloves and masks.
How do you get information these days about the floral industry?
California Association of Flower Growers and Shippers, Society of American Florists, Flowers and Cents.com, Florists Review Magazine, monitoring groups on social medial platforms.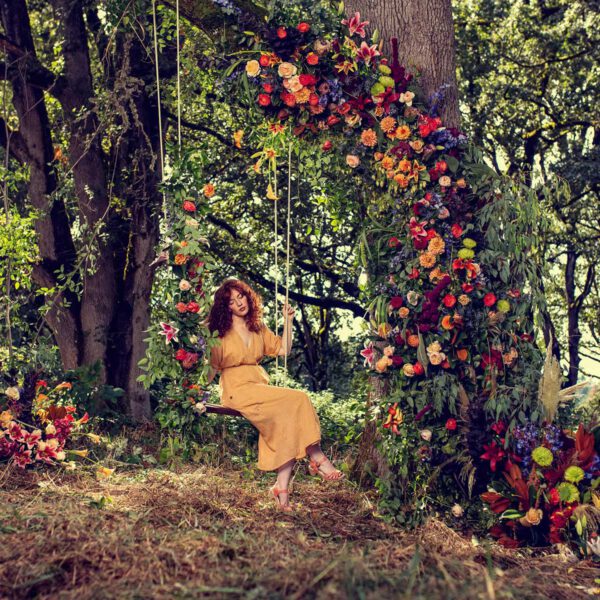 Which inspiring new initiatives have you seen in the industry - or were started by you - since COVID-19?
The rapid development of innovative no-contact flower delivery. Simple, safe fast, and beautiful... Inspirational floral designer group support, discussion, and training via social media, Wirecast, and Zoom. We have always been very active with local high schools and the FFA (Future Farmers of America). Annually, schools bring groups for a field trip to our classroom for a day of free floral design instruction. These field trips are now shifting to 'Zoom' online with marvelous results.
How important is it for you to lift each other up in these times and what does that mean for you and the bond with your colleague-professionals and business relations?
Very Important. We maintain regular contact with our students and graduates through email newsletters and online video demonstrations. We have responded to the current pandemic with three live stream chats each week. In these chats we exchange ideas, encourage and support each other.
What do you think is the biggest issue in your segment of our sector at the moment, from your perspective?
We have successfully responded to the issues which we can control. Our concerns are the issues that we cannot control. Examples include: a reliable supply chain of supplies & flowers, governmental regulations, and public perception of the pandemic.