LG Flowers
is specialized in flowers and decoration. They show this with their eight themes at
The Flower Bazar Aalsmeer
. This presentation is a combination of bouquets, decorative materials, and fresh flowers. So, it's more than just gerberas. In addition, LG Flowers also shows a display solution with which combinations of flowers and plants can be offered in an easy way.
Fashionable Retail-Ready Concepts and Bouquets
Nouschka van der Burg is responsible for Marketing, Communications, and Concept Development at LG Flowers. She organizes the participation of this forward breeder/grower nursery with its fashionable retail-ready concepts and bouquets.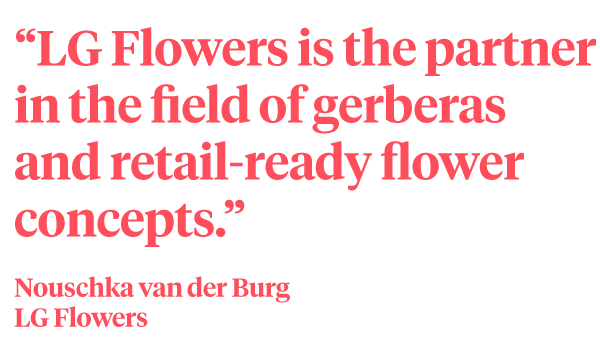 Can you please tell us what kind of company is LG Flowers?
Nouschka: "LG Flowers is the partner in the field of gerberas and retail-ready flower concepts. The nursery grows a wide range of mini gerberas and gerberas with special shapes. Every year, about 90 million gerberas find their way from the nursery to the consumer, both in the well-known casks, as well as in bouquets and flower concepts."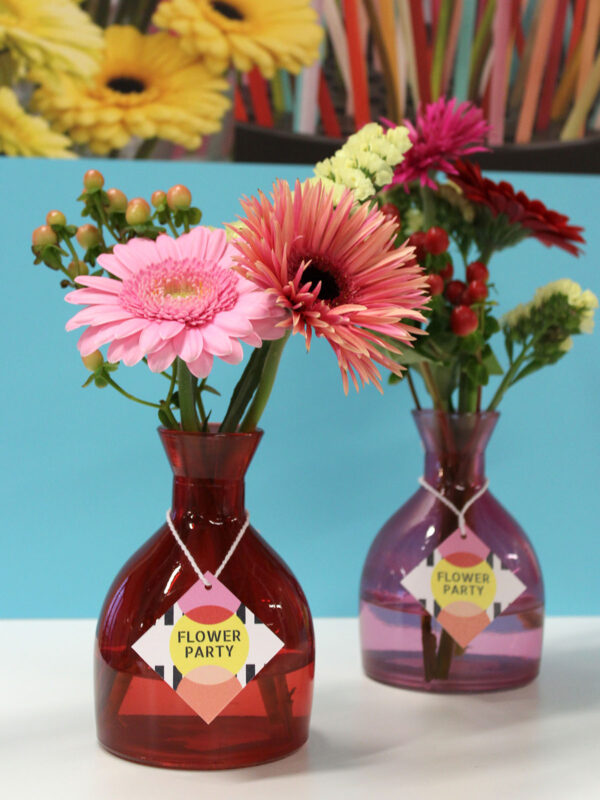 Why is LG Flowers participating in The Flower Bazar Aalsmeer?
Nouschka: "LG Flowers is specialized in flowers and decoration. The Flower Bazar is the fair where plants, flowers, and decorations form a total picture. So, the combination of the latter two, flowers and decoration, is perfect for us."
What can the visitor expect to see from LG Flowers?
Nouschka: "Every year we present eight themes, based on trends, style groups, and seasons, in which flowers and decoration come together in retail-ready concepts. This fits seamlessly with The Flower Bazar's vision and what visitors come for. That is why we are participating in this new fair."