Missed the floral splendor at Fleur Floral Fashion by Fleuramour? No worries! Enjoy the highlights of the floral exhibition in our large photo gallery. You'll love it, promise!
Fleur Floral Fashion by Fleuramour
Fleur Floral Fashion by Fleuramour looks back on a successful flower expo in the castle of Alden Biesen in Belgium. Every year, next year already the 25th edition many visitors enjoy the flower designs of almost a hundred international floral designers. Although the event was smaller and more limited than other years, the visitors were full of praise for the floral artworks in the castle. After a long wait, they could finally enjoy phenomenal floral designs in all kinds of colors and scents again.
The theme was "A Castle Deserves Art"
Through fans of Fleuramour can join the defense: many designers really stepped up, it showed in the designs and it's the truth: A Castle Deserves Art. From paintings and flowers to designs inspired by a painter or other artist... So many things to see, to enjoy
Fairytale Flower Pond
Viky Vangampelaere and Mieke Hoflack had the honor to decorate the courtyard of the castle. The Belgian floral designers transformed the courtyard into a flower pond with roses, dahlias, chrysanthemums from Just Chrys, and carnations. Accompanied by the sound of splashing water and the melodious music of Vangelis, it felt like a romantic fairy tale…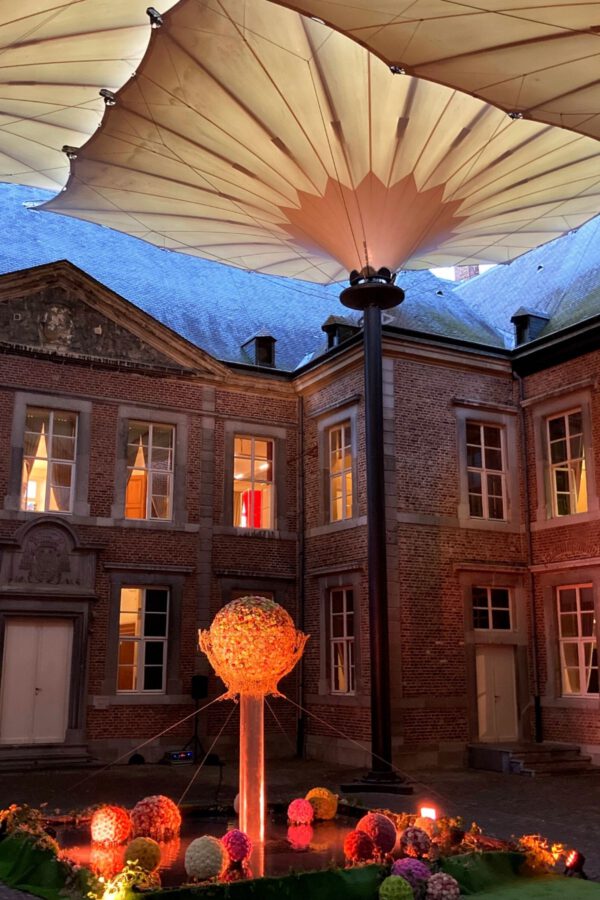 'The Power of Words'
The Romanian team of Ioachim Erema worked with different materials to create this rainbow design. Hundreds of woolen strings hung down from a metal frame no less than 4 meters long. Between these strings, visitors discovered numerous flowers in the same rainbow colors; gloriosa, freesia (sponsored by Royal FloraHolland), roses, and other types of flowers adorned the arrangement. Last but not least, wooden letters hung down gracefully, forming words like 'wow', 'love' and 'act'. All this together resulted in a wonderful composition named 'The Power of Words'.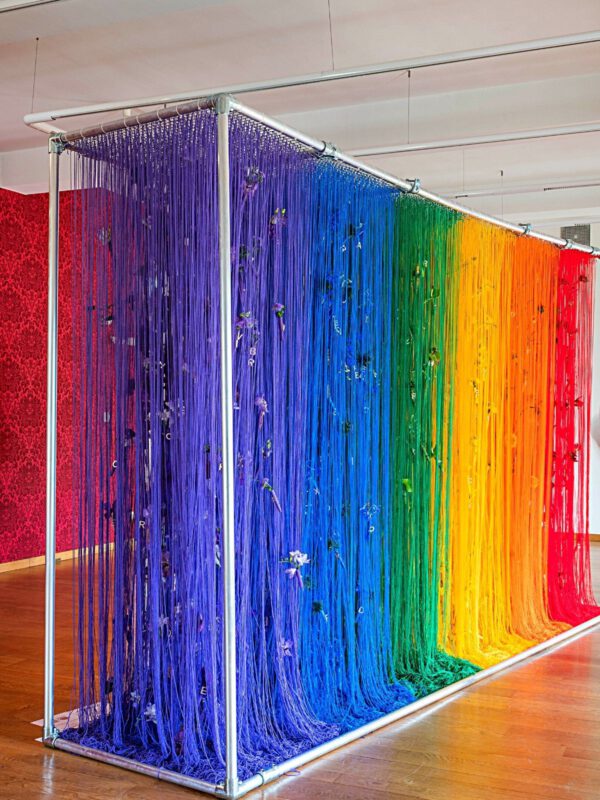 'The Rebirth of the Romanian Spirit'
Romanian florist Andreea Stör and her team created a fluorescent light show in the castle's cellars with flower bushes and traditional Romanian motifs. Particularly magical and enchanting!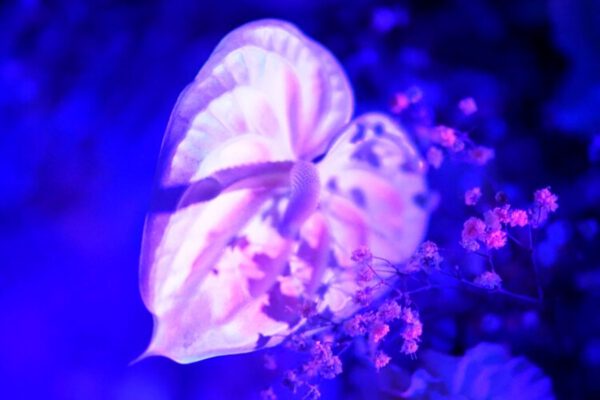 The Power of Kinetic Energy and Flowers
Kristina Rimiené made sure our curiosity was fed. She took on the challenge to move visitors, to give them a completely different experience. The kinetic energy, the movement was sublime.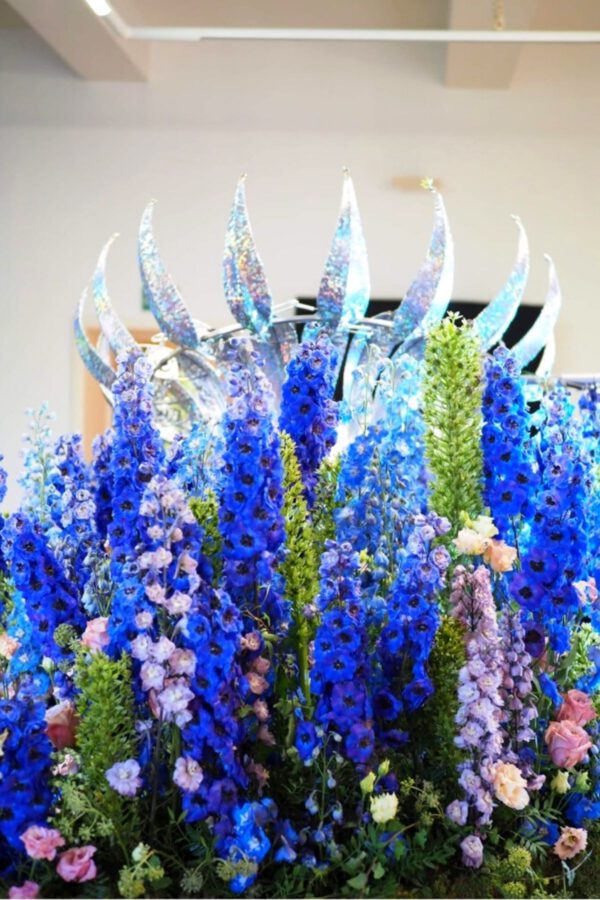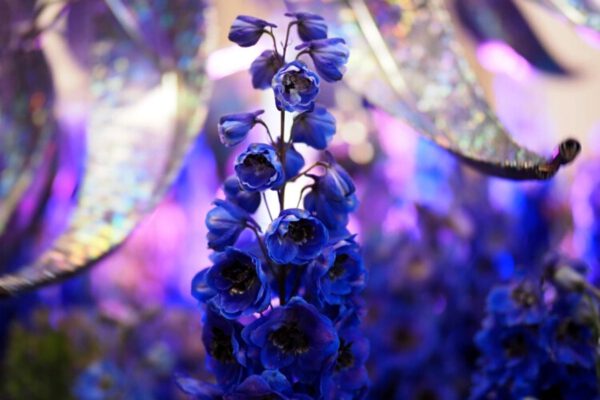 And Many More
See you next year!
Looking forward to next year's edition of
Fleuramour
? Save the date: 23 – 26 SEPTEMBER 2022 The international flower festival is turning 25 so we'll celebrate with a big birthday party. Stay tuned. Follow Fleuramour on Facebook and Instagram for quick updates!