Marco Stengs is growing - besides a lot of other flowers in every season - some amazing tulips. Marco is by far and foremost known for his high-quality specialty tulips. And this is his selection for 2021, and beyond.
The Wow Factor
All of Marco's tulips have the Wow factor, especially the violet-blue tulip that is actually named 'Wow'. And how about some other super nice varieties like Crispion Sweet, or Crystal Star? Watch the photobook below, and awe with just a small portion of Marco's amazing assortment. And, definitely do ask your supplier for these beauties, because your customers will love them too.
Tulip Wow
Tulip Wow is "wow"! It's also what many people say when they see this tulip. It has a large, richly filled flower which makes it unique in combination with the blue-violet color. A glorious tulip that is sure to stand out from the crowd. 'Wow' is a blue-purple, double-flowered, goblet-shaped tulip. With thick and strong, long stems. Ideal to use as a cut flower too. When the 'Wow tulips' are fully in bloom, they are really amazing to look at.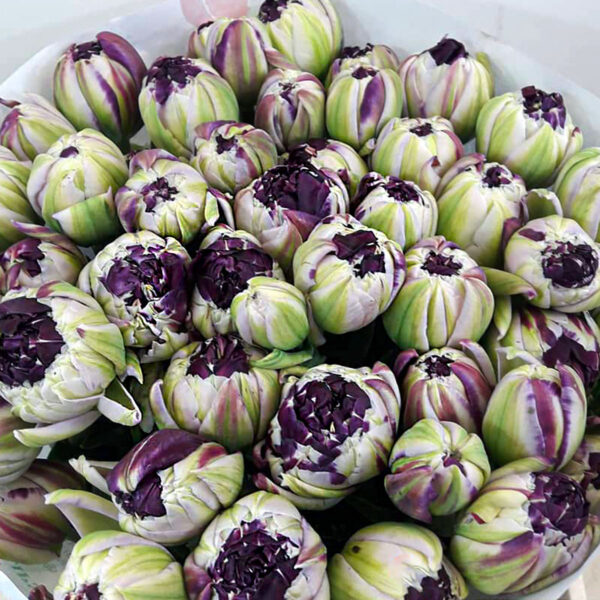 Tulip Wow
Tulip Crispion Sweet
Crispion Sweet is a double fringed tulip. Without a doubt an elegant sight in any vase or in any garden border. The lush layers of petals are streaked with creamy marbling and trimmed with toothy white.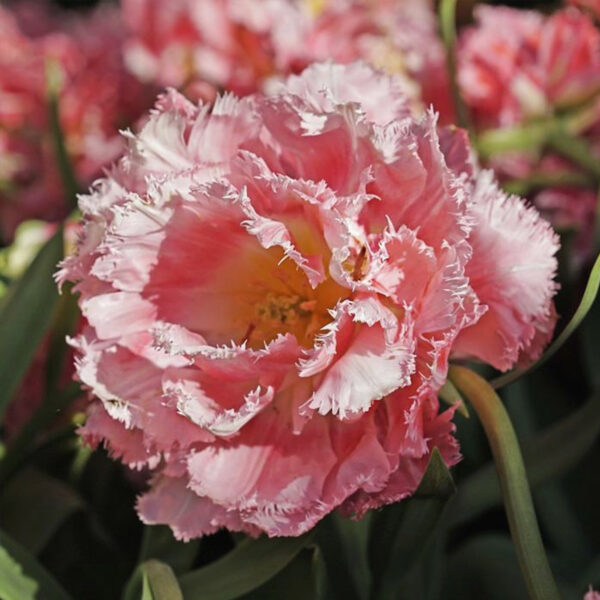 Tulip Crispion Sweet
Tulip Crystal Star
Crystal Star is a fringed pure yellow tulip. The edges are beautifully serrated and look amazing mixed with traditional tulips to give added interest and style. Check out the beautiful black heart that is revealed when the tulip opens up.
Tulip Crystal Star
Tulip Saedov Parrot
Saedov Parrot looks like how you would imagine a classic parrot tulip. It has everything to enjoy, strong red and green colors and heavy stems.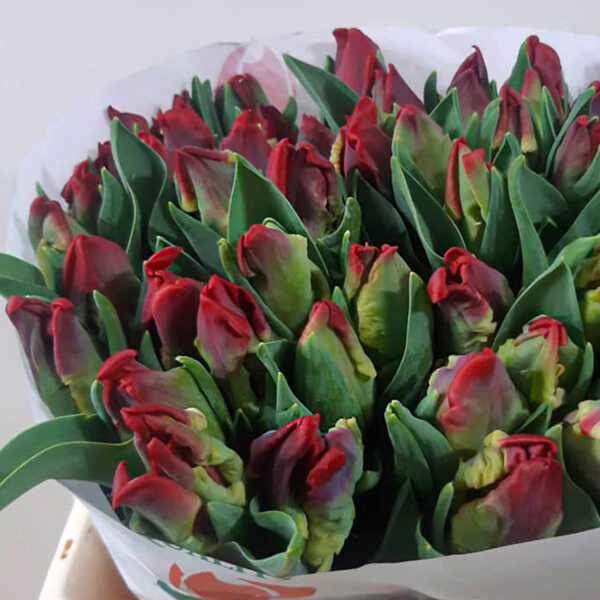 Tulip Saedov Parrot
Tulip Dreamer
Dreamer is a light pink with a white tone tulip with double petals. This results in a large paeony-like flower when it opens up.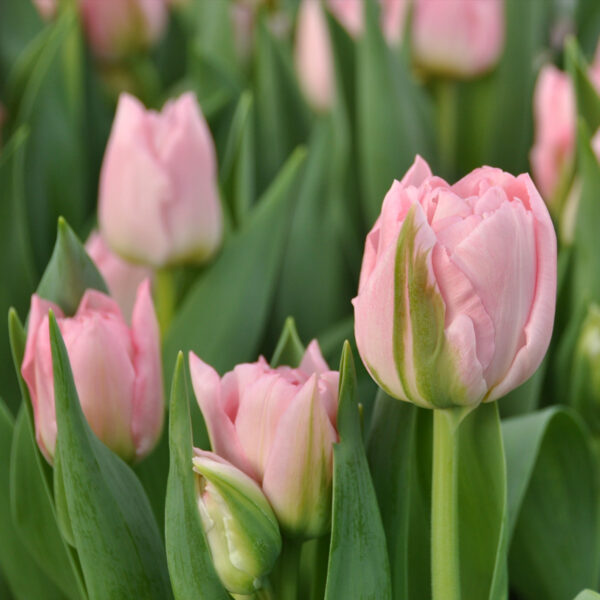 Tulip Dreamer
Tulip Sambuca
Sambuca is a two-tone double tulip. The big flowers, strong colors, and still romantic look is adored by many traders and florists.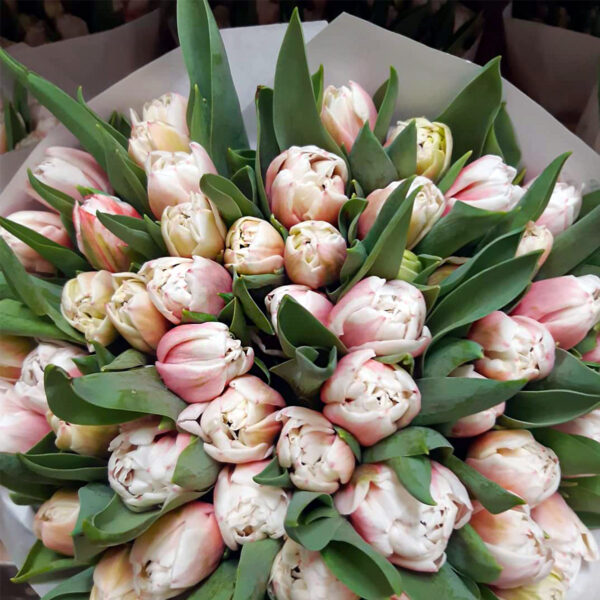 Tulip Sambuca
Tulip Hawaii
Hawaii has such a sweet color. The white color turns purple towards the frilled edges, giving it a unique look. A real wanna have tulip.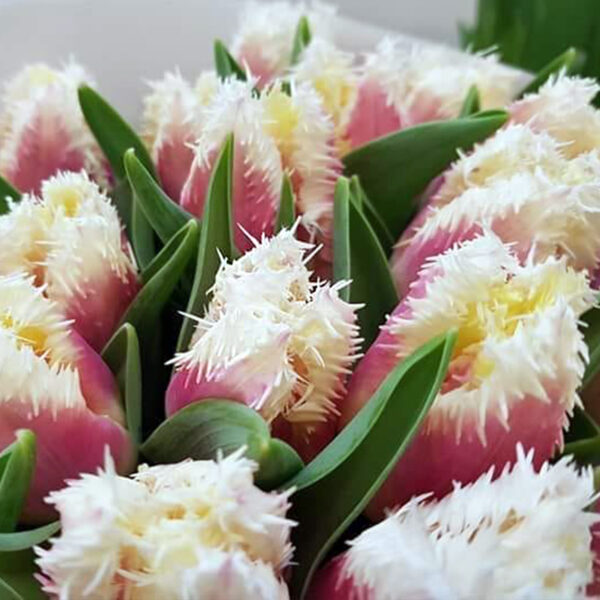 Tulip Hawaii
Tulip Nikon
Nikon is a double totally yellow tulip with big blooms that will light up any room. Just a guess, but this tulip is probably named 'Nikon' because it looks so good on camera...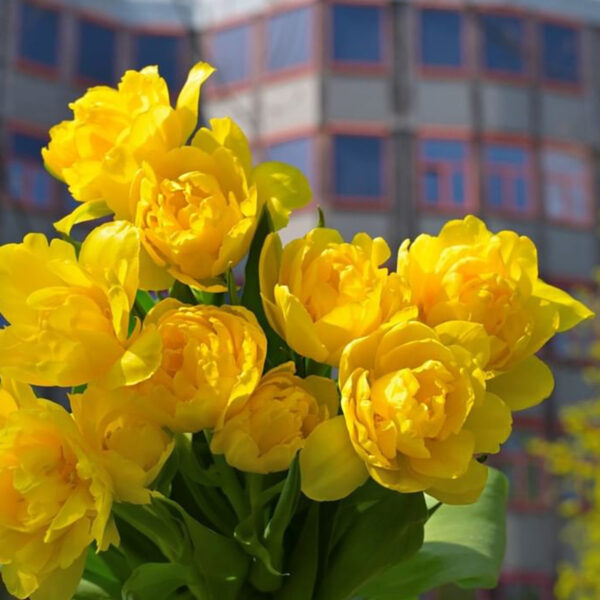 Tulip Nikon
Tulip Foxtrot
Sweetly fragrant tulip Foxtrot is a double tulip to die for! Resembling a peony, its bowl-shaped blossoms are fully packed with petals ranging from deep rosé to light pink to shimmering white.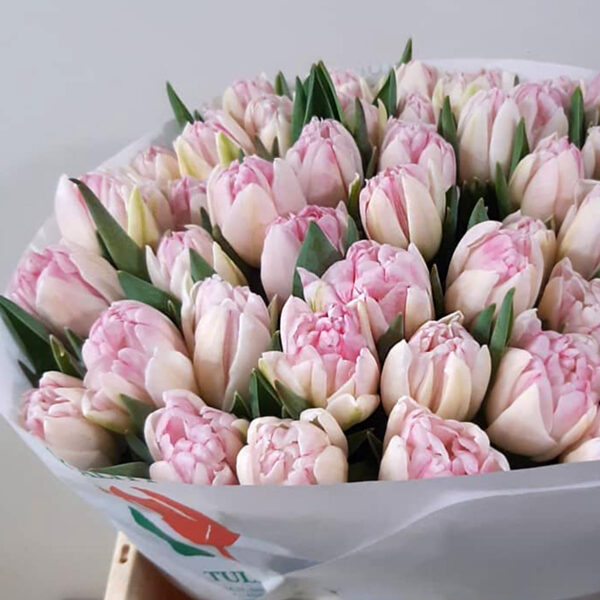 Tulip Foxtrot
Twenty Years of Development
As you might know, it takes a really long time before a tulip can go into large scale production. The breeder of tulips will grow from seed. He makes many of those, and to see what comes out of the seed can take up to six or seven years. When the breeder likes the color, shape, and strength of the outcome, he can decide to produce more of those tulips. He does this by taking the offsets of the mother tulip. These have the same characteristics as the mother tulip. Normally only a couple of offsets come from the mother tulip, and they bloom in two years mostly. And they reproduce more offsets. So, making many more bulbs from the mother bulb takes a lot of time, at least a decade. So you know that in order to see Marco Stengs' amazing tulips, almost twenty years are in between the first seed planted and the production of this amount of tulips today. You can imagine that the tulip colors are averse to fashion. And that it is safe to say that with twenty years of development, tulips are timeless flowers.