Otto Quattro Eventi
Michele Squeri is a wedding planner from Parma in Italy. The situation in the last months has been quite challenging for Italy as a whole and particular for the wedding and event industry. As you all know, Italy was one of the hardest-hit countries in the COVID-19 crisis. Slowly things are getting back to normal. It is a good idea to let Michele Squeri, owner of
Otto Quattro Eventi
explain what is happening in the wedding/flower industry in Italy right now.
How is Michele Squeri, owner of Otto Quattro Eventi coping with the Corona crisis?
An interview with Michele Squeri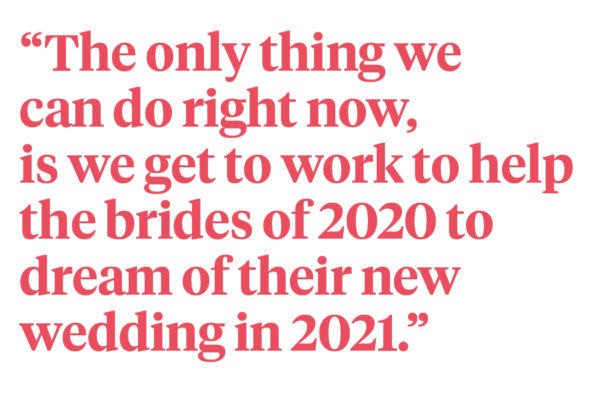 Can you describe your customers in general? What do they buy generally in your shop?
My business comes from couples who have decided to get married and who want a dream wedding. With almost ten years of experience I can say are experts in creating emotions. We are creative and dynamic, these two aspects are the main engine that drives our every creation. Our curiosity has led us to collaborate with the best professionals in the field of events: light designers, set designers, choreographers, sound designers and more. Thanks to the collaboration with these professionals we are able to plan a '360 degree' event.
Have you been open or closed since the (partial) lockdown in your country?
Unfortunately I am closed from March 8. I partially reopened in early June to reschedule the 2020 weddings that we moved to 2021. You have to understand that the wedding and event industry in Italy is hit very hard.
How do you get information these days about the floral industry?
I inquire through breeder and cultivator friends, reading blogs about floriculture and involve myself and read in discussions on dedicated social groups.
What barriers do you face at the moment of running a successful business?
At this moment the wedding sector is still full of uncertainties. Which is very hard for us, because planning for this years events is extremely difficult. We just don't know what will happen.
How do you plan to overcome these barriers?
The only thing we can do right now is we get to work to help the brides of 2020 dream of their new wedding in 2021. So we are preparing for a busy wedding season next year.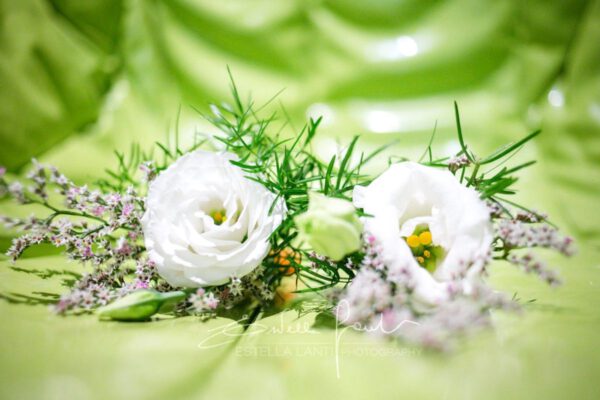 Which inspiring new initiatives have you seen in the industry - or are started by you - since COVID-19?
The birth of groups of professionals to help each other is one thing. We see a lot of positivity on the social channels to support the industry as a whole, but also specially for the Italian markets. Another thing is we provide strategic support to our couples who have been penalized by this emergency and who have seen their marriage postponed for 12 months.
How important is it for you to lift each other up in these times and what does that mean for you and the bond with your colleague-professionals and business relations?
I believe the flower industry is based on people and the relations people have. Networking between professionals I believe that today is a very important value for keeping active and facing the crisis jointly, confronting and helping each other.
What do you think is the biggest issue in your segment of our sector (being a florist, grower, trader, or breeder) at the moment, from your perspective?
Taking care of weddings, I see that the biggest problem is given by the impossibility of fully enjoying the party linked to this special day. A day that is so important for the couple and their guests.  Masks and distancing, etc curb the enthusiasm and the desire to be happy and carefree during this party.
What is the story behind your business and how will COVID-19 affect your future storyline?
I started working in the world of events related to entertainment and discotheques around 20 years ago and for 10 years I have been dealing with weddings. I have my own agency where I put in all of myself. My time, my resources, my creativity.. With the COVID-19 situation I will have to put more reactivity and more energy to integrate the new rules with the spirit of celebration and joy that you breathe during a wedding. I find that difficult, but will find a way.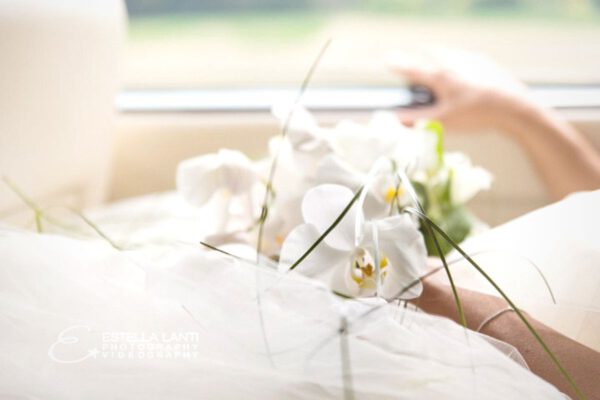 Can you walk us through the immediate and expected (long-term) consequences of this crisis
The first consequence of this period, and the most immediate, consists in not having a job at the moment... I went from a period with 20 marriages set to zero... I will concentrate on redesigning these marriages on the new date, some since May have been moved to September and even further in the future. Still a lot being uncertain because what conditions are being imposed in the future? Are the location, catering and everything around available for the new date?  I also will have to change the flowers, the colors, the designs?  a But I am positive, it is still a beautiful job, creating an event for this special day. I really like to do this, even with all the uncertainty, together with the couples.