Mikafolia
The company Mikafolia is based in Tours (at a distance of a 2-hour drive from Paris). It's a central location, well suited for the core business of this company which addresses florists and trainers coming from all across France. There's also a nice Facebook Group with subjects which concern florists. The group offers challenges, debates, and sometimes to respond to challenges in #onselâcheàlafindelajournée mode. Which translates as the silly mode you are in at the end of the day. You can visit the French group 'The circle of Mikafolia' here: La Circle Mikafolia on Facebook
How is Mikala Forcellini coping with the current Corona outbreak?
An interview with Mikala Forcellini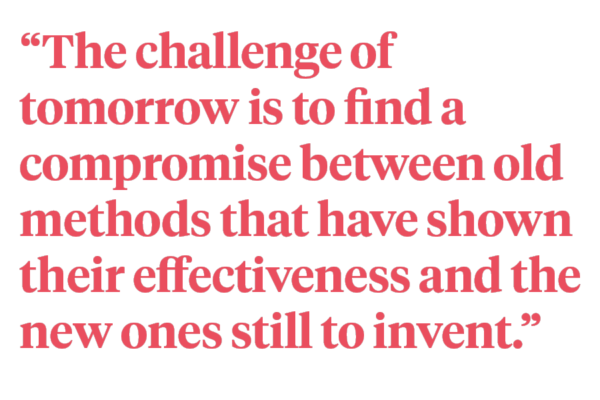 Can you describe your customers in general?
My customers are florists operating in several premises such as shops, grand hotels or garden centers. They can be business leaders, entrepreneurs, independents or simply employees. My offer addresses also different florist generations but all have a common point: they use the Internet and the social networks.
What kind of service do your customers get from you?
Mikafolia proposes B2B training videos (professionals tutorials) for florists. Those tutorials realized by trainers, present floral techniques whatever the level of the florist. In France, florists don't need diplomas or specific certificates to establish their own business. Thus, we can find a clear majority of them coming out of other industries. Most of them are excellent professionals but need frequently to update their knowledge to acquire new skills, review the basics, reinforce their offer and remain effective and competitive towards mass distribution and garden centers.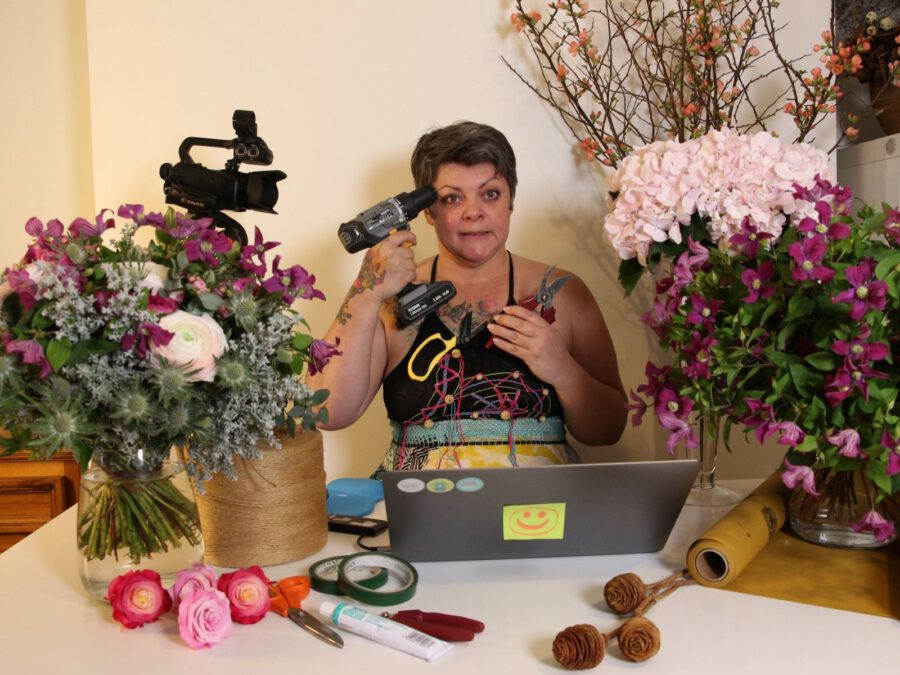 Have you been open or closed since the (partial) lockdown in your country?
I scheduled to begin the activity of Mikafolia for April 2020 but with the COVID-19 crisis and the lockdown period we crossed, I postpone it until June. During this period, I maintained an important activity through social networks and my different channels ("les tutos de Mikala" and "Mikafolia" pages, the group "Le cercle Mikafolia" and my personal profile on Facebook, my YouTube videos channel, Instagram, and so on). I tried to be helpful in any way I could, particularly realizing some interviews with professionals and answering numerous calls and messages led by fuzzy florists and a bit disoriented by the situation (between 7 to15 calls per day during the first 2 weeks, then 1 to 5 since). In fact, a lot of florists looked for answers concerning the way to manage the crisis and overall, needed to share, to exchange information and their doubts facing this complex situation.
In France, at the beginning of the lock down, some florists (a majority) decided to close their shop totally. As direct consequences, millions of flowers and plants have been thrown in the trash by producers. To limit the loses, some of them decided to increase delivery services and mail & telephone orders. They took a lot of stick by those who decided to close. But, gradually, I noticed an inversion of trend: more and more florists started working on deliveries and sometimes regretted not having done the same. It seems to have been a good strategy because some of them realized between 80 and 130 percent of their usual turnover. And not exclusively for griefs, but also because customers wanted to offer flowers to their relatives or only for themselves.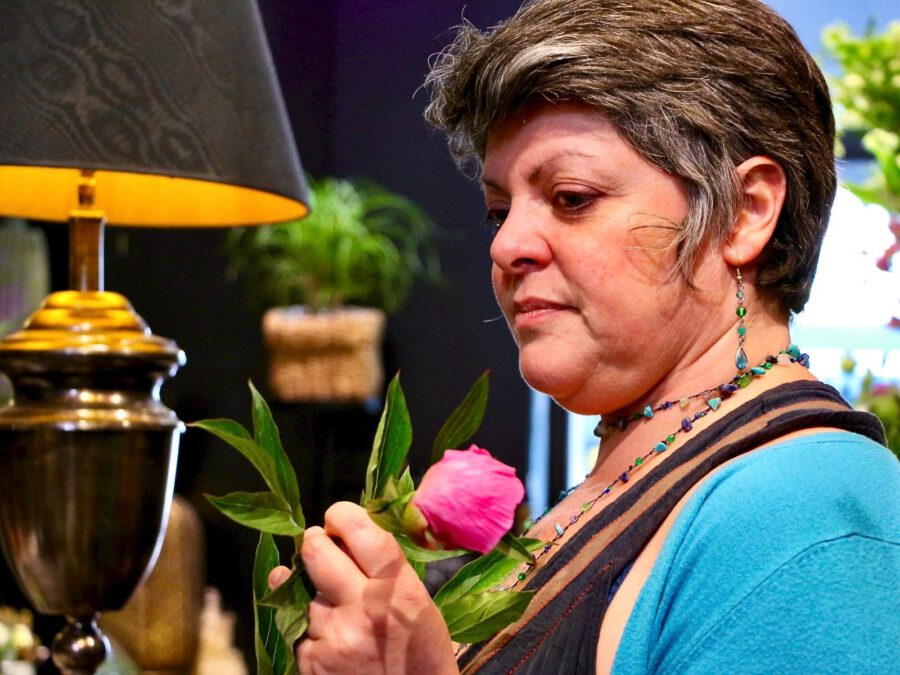 Discussing with florists who continued their activity, I noticed they had a common point: an excellent practice concerning communication with their customers trough internet, e-commerce sites, Facebook pages or also because they are part of active network on the net.
How do you get information these days about the floral industry?
During the lockdown, I participated and organized several Visio conferences with professionals bringing together florists, suppliers, specialized services providers, federation of French florists and so on. But most of all, I spent a lot of hours in calls with a large panel of florists (in town or out, with small or bigger structures, etc.) in order to understand how they managed the crisis and their business and management approach. Some of them lived dramatic situations. It was a full-time activity for me to be listening.
It was a difficult period because despite the volume of exchanges on professional networks at the beginning, I noticed an activity slowdown. It was a special atmosphere. Everybody was on edge, very "reactive", too reactive sometimes, a bit aggressive too. I didn't escape myself the loss of patience because all was undermined.
What barriers do you face at the moment of running a successful business?
I'm confronted with two main obstacles. One of them is directly linked to the crisis. The other not. The first one: in the short term, florists have other concerns than training and this is normal due to the economic situation they live in. They must restart their business, shops and activities, to find a new working and selling organization including now COVID-19 healthcare precautions for their employees but also for their customers plus the non-anticipated delivery increasing demand. The customers are still there. They always want flowers and bouquets handmade by their florist but now, they order via the Internet. But florists have not all e-commerce sites or are absent at the social networks and they must quickly find new functioning ways. Let us not forget, florists lost more than two turnover months. They lost also the marriage season due to 80% to 100% customer cancellations. So, hanging on until the end of the year will be complicated for some of them. However, with the remote training solution I propose, I know, when the time comes, florists will be present. Mikafolia provides them training solutions directly from home, unlike traditional training organisms, my solution presents some advantages for florists: 1. They don't need to close their shop to participate physically at a training session; 2. They have not to organize the closure of their stores or replacement during vacation; 3. No turnover loses; 4. No additional costs to engage (hotels, catering, transport, etc.); 5. Can watch training videos in their spare time; 6. No disruption of their family life; 7. Can increase competencies at low costs.
The second one: The remote continuing professional development is a real and disruptive new concept in our professional sector, and human beings dislike to change its habits. However, Mikafolia has been built on listening to the florists needs and their expectations. If florists have no time to go to training sessions, Mikafolia will bring it at home, directly through the screens of their laptops, PC, tablets or smartphones. I defined partnerships with the existing training organisms and also planned to propose to foreign trainers to join the project. So, I'm confident for Mikafolia despite the present context.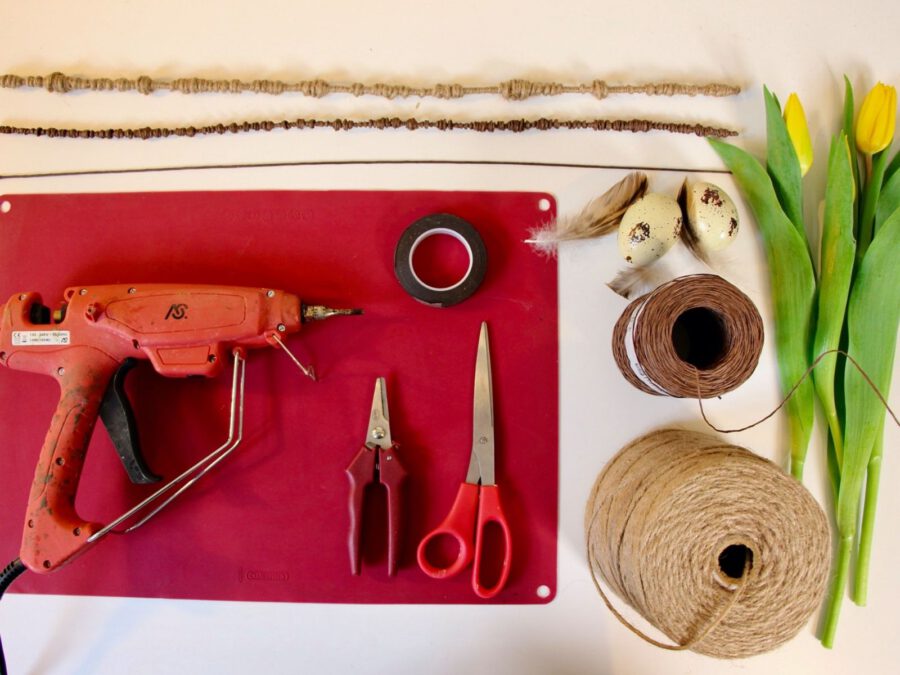 Which inspiring new initiatives have you seen in the industry - or are started by you - since COVID-19?
During crisis, I saw solidarity in professional groups appear on networks and talked frequently to the "Fédération Française des Artisans Fleuristes" who are being very active to defend our interests facing the government.
But the most important are initiatives that permitted florists to be more present on the networks first and e-commerce too. Yet, they are still not enough present on those sales channels. Even if our activity is a craft tradition, we must adapt ourselves to the new consumption behavior of our customers, and for that, there is no choice: we must "leave" our shop and be more present on the internet if we want to make our know-how better known to our customers.
How important is it for you to lift each other up in these times and what does that mean for you and the bond with your colleague-professionals and business relations?
In 2017, I leaded a market study concerning flower market in France. In less than seven years, purchases on the Internet have been multiplied by ten. And I discovered florists had to change the way they practice their activity. Even if they practice a craft tradition, they must adapt themselves to the new consumption behavior of their customers, and for that, there is no choice: they must "go out" of their shops and be more present on the internet if they want to make their know-how better known to their customers. The world has changed, and the COVID-19 crisis maybe represents a unique opportunity for us to be in phases with this new world.
On the other hand, if florists decide to operate together, it's clear to me they will be more efficient and could go further (i.e.: group purchasing, agreement dealing with suppliers, service providers, and so on). All can be conceivable but the necessity to survive will convince us to set things up.
What do you think is the biggest issue in your segment of our sector (being a florist, grower, trader or breeder) at the moment, from your perspective?
To not have exposure. That is to say: do not exist on the networks, do not develop business on the net, do not create customers community. Florists who will refuse this fact will retire without having found substitutes for their shops.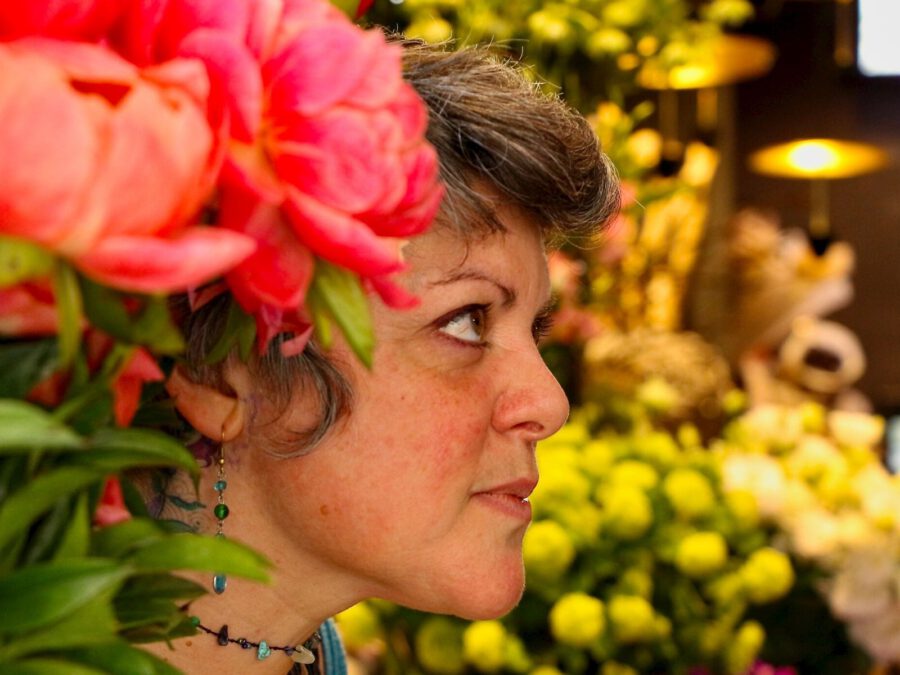 What is the story behind your business and how will COVID-19 affect your future storyline?
For fourteen years, I sold my flower shop to take care of my daughter and became a single flower customer. Before she left home to follow her own way, I wanted to come back to my first occupation. I prepared my project. It was ready to be born but the COVID-19 appeared. This shakes me up like everybody, but I'm convinced that hard work and a good target, time helps us to do things right. Mikafolia is a time-to-market project and not specifically on floral technique. Ask me the question within three years and I'll tell you which scenario we wrote. And if it's a scenario written with numerous florists and trainers, it will be rich and amazing!
Can you walk us through the immediate and expected (long-term) consequences of this crisis
We can expect customers will be present for the reopening of the stores. But florists will suffer from marriages cancellations during summer and due to prospective massive layoffs though Europe and the world from September. How many small businesses will disappear due to this crisis? Impossible to predict but we fear they will be a lot. We will probably have a better view upon economic damages by the end of the year. September will be a first step. Probably it will take several years for the economy to recover from this experience, maybe around five years to regain turnover levels we had before the crisis. Nevertheless, this crisis is probably a good opportunity to experiment new ways to do business, new processes to create, new relationships between customers and suppliers to be build. Today a florist may no longer to be "a simple flower arranger". He must also be a good company manager, an excellent negotiator and a relevant communicant. The new florist generations are ready to think of a new way to work, especially among the 20-25th years old that grew-up with the new communication technologies. They have as basis, the French know-how appreciated worldwide. I'm convinced French floristry has a promising future ahead of it and some to share with the other florists all around the world. The challenge of tomorrow to meet is to find a compromise between old methods that have shown their effectiveness and the new ones still to invent. And we will succeed together.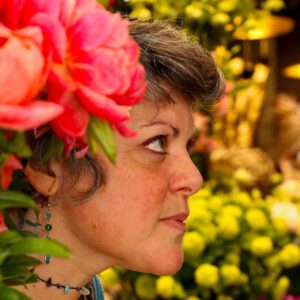 Mikala Forcellini