At The Flower Bazar family business, Modiform introduces its current range and renewed concepts of growing, transport, and packaging systems for the horticultural sector and beyond. Come and see for yourself how
Modiform
's ecoExpert is made from recycled FSC cardboard. Mariska Pape is working in the marketing & communication department at Modiform. She is happy to inform you about her company and its participation in
The Flower Bazar Aalsmeer
.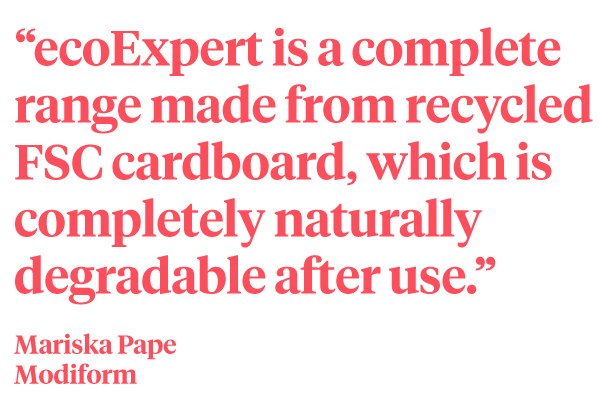 First, could you describe what kind of company Modiform is?
Mariska: "Modiform offers solutions in the field of cultivation, transport, and packaging systems for the horticultural sector based on recycled raw materials. Sustainable thinking and acting are in the genes of this family business. We are committed to developing, producing, and retrieving products for recycling in such a way that the materials cycle remains closed."
Why is Modiform participating in The Flower Bazar Aalsmeer?
Mariska: "Modiform collects materials from society and upcycles these into high-quality and distinctive products and innovative concepts. We would like to show these during The Flower Bazar. It would be fun to participate in The Flower Bazar because the exhibition aims to show a total picture. And we would like to contribute to this! Modiform focuses on the various links in horticulture. We are always looking for cooperation between the various parties. From breeder and horticulturist to trade, retail and consumer."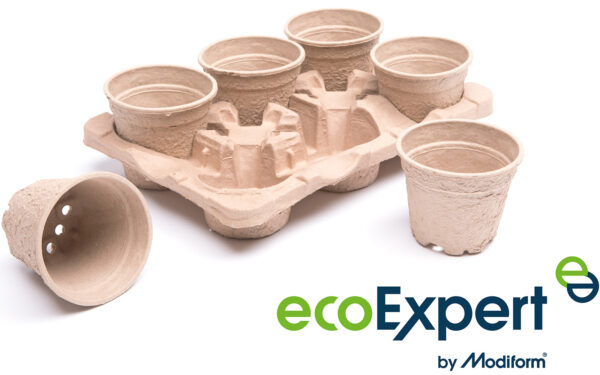 What are you going to show the visitor to this fair?
Mariska: "At the fair we would like to introduce visitors to our range and our renewed concepts. There is a growing awareness that we all have to contribute to a better environment. As a result, consumer demand for these types of products is increasing. It is important for both growers and retailers to meet this demand. ecoExpert is a complete range made from recycled FSC cardboard, which is completely naturally degradable after use. The ecoExpert team  is continuously working on the development of more sustainable products. At The FlowerBazar we will also show our color pots and trays."