Held annually, usually, in September, the Naivasha Horticultural Fair is an event that brings together virtually all the players in Kenya's rich flower - and horticulture - industry, and even those from beyond the country's borders. Richard McGonnell, the founder of the fair, says the idea of this event was born out of the need to not only enrich Kenya's budding flower sector but also help the local communities.
On September 22 and 23, 2023, the fair that converges breeders, growers, logistics players, financial institutions, florists, floral designers, and anyone enthusiastic about the flower industry took place in Kenya's flower capital of Naivasha. All these players participated in this year's event which featured more than two hundred exhibitors and hundreds of members of the public.
The Birth of the Idea of the Naivasha Horticultural Fair
McGonnell, a flower aficionado who says that he has been in the floriculture industry for at least 50 years, first came to Kenya roughly 27 years ago, and seeing the country's promising flower industry, he put in the effort to ensure that it grows even more.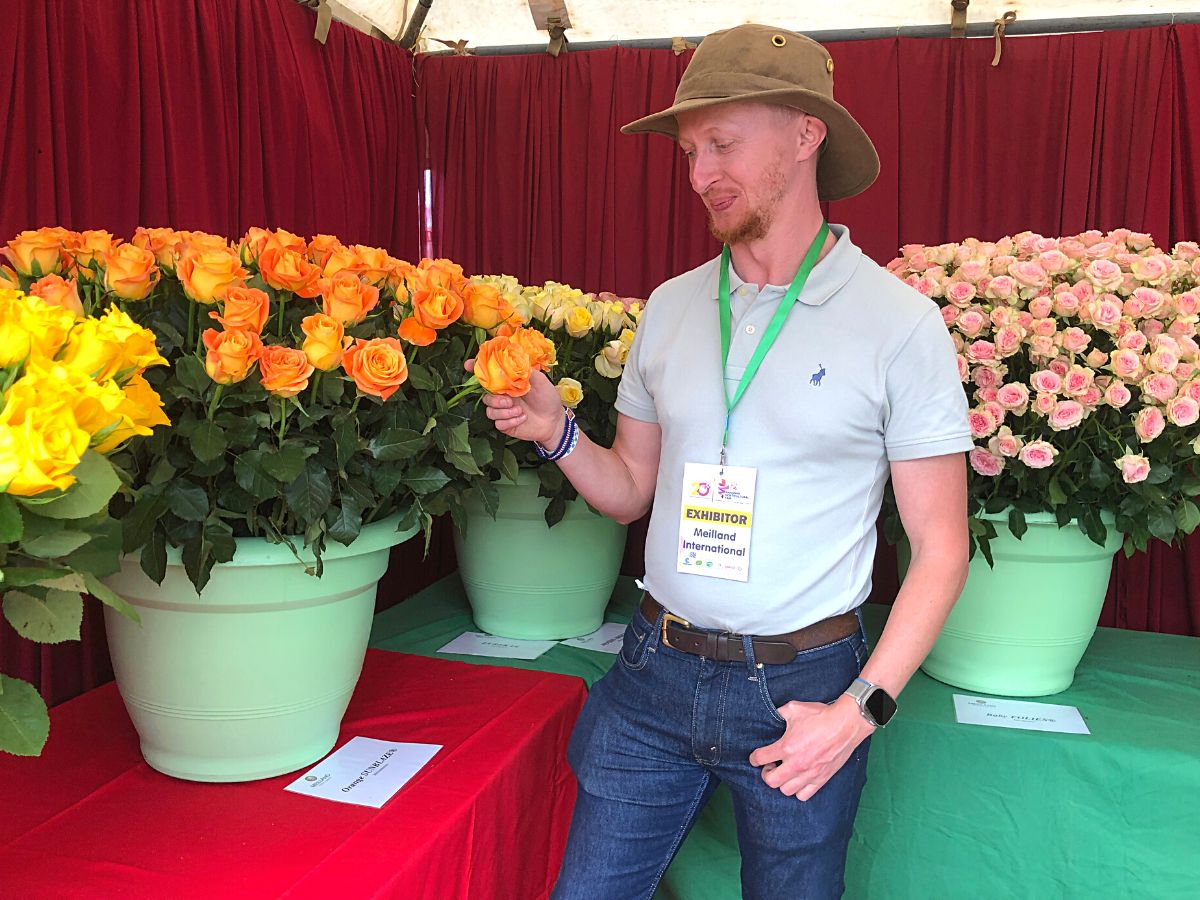 He, consequently, has worked with different stakeholders in the country's flower sector, to make this cause succeed, albeit in the little ways that he can.
"The Naivasha Horticulture Fair", Richard says, "was an idea that came to him when he witnessed members of the community within which he lived in Kenya, make do with the little resources that they could afford."
For instance, there were individuals who could not afford proper and comprehensive medical care, schooling facilities for children also had challenges of their own, the infrastructure in some places was wanting, and generally, different members of the community had different challenges that handicapped their well-being.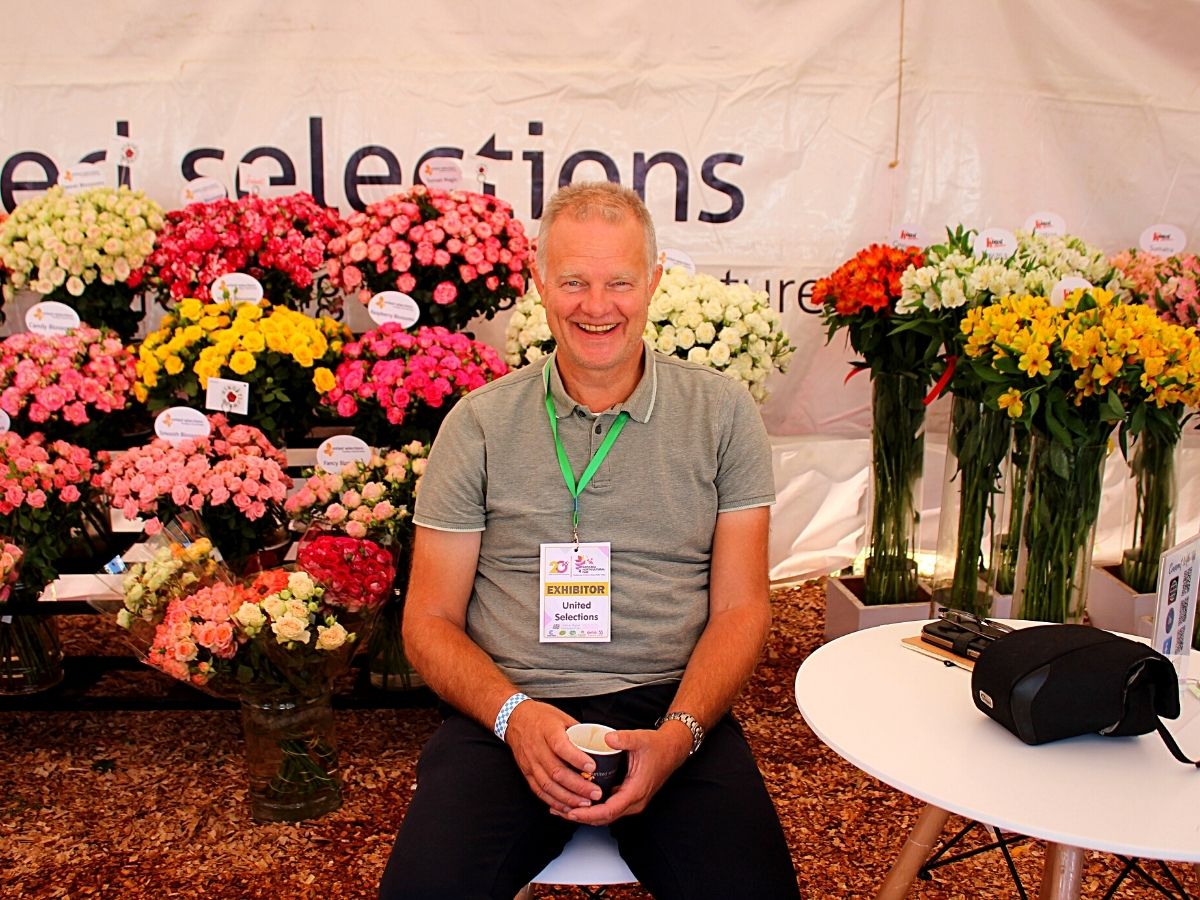 His idea of the fair was that of an event that could pool funds to help bring all these necessities to the community where he lived. And thus the concept of the Naivasha Horticultural Fair was born.
The event, accordingly, features virtually all the stakeholders in Kenya's - and even continental - industry, who showcase their products, and the funds from the event, go to the benefit of the community in and around Naivasha.
Thus far, being the 20th edition of the fair, Richard says his efforts have been worth his efforts. And he envisions it growing even bigger. He has been able to establish essential amenities including schools, health centers, rehabilitation facilities, and more using the proceeds from the event.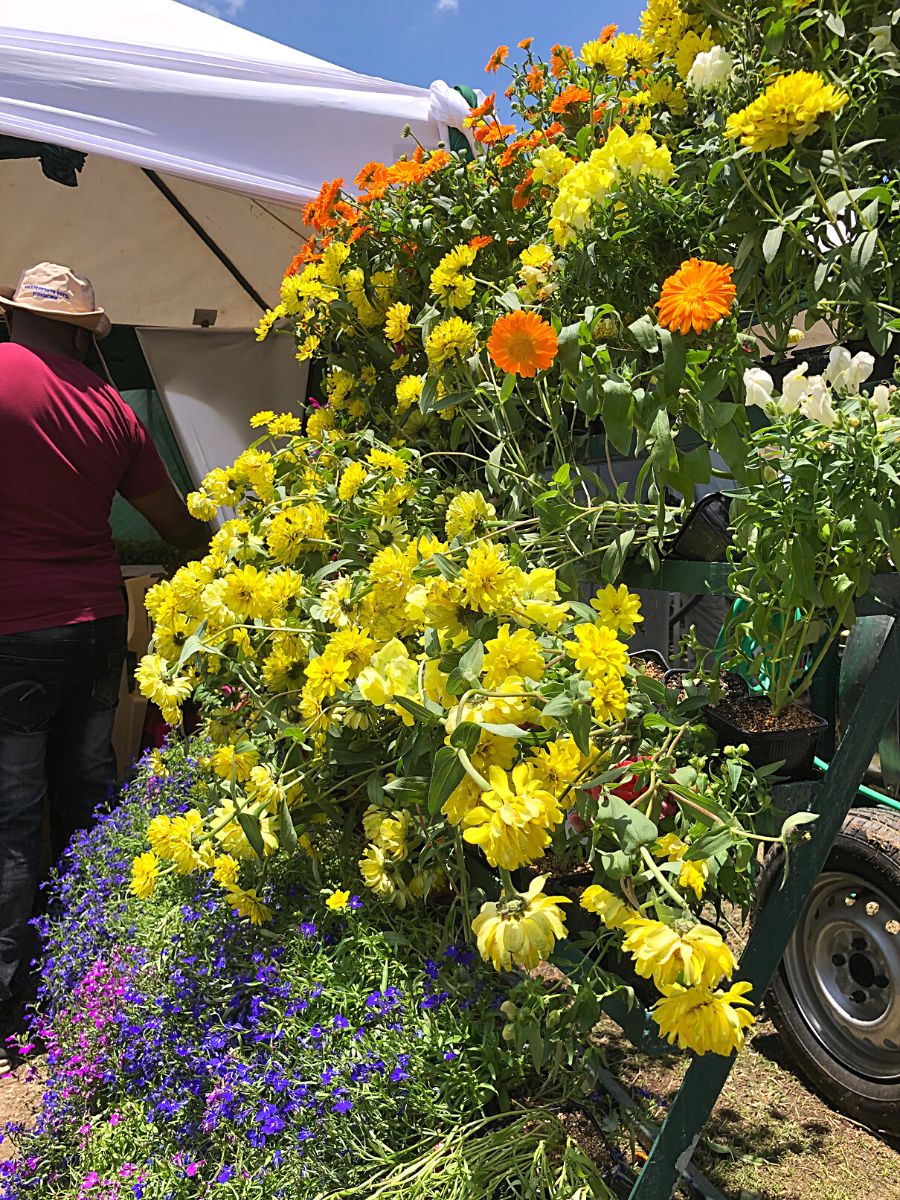 How Was This Year's Edition of the Event?
By all means, this year's event has been the biggest, according to Richard. It featured virtually all the individuals and organizations that he had anticipated and even succeeded beyond his expectations. Yet, this is a trend that he hopes will endure and many more people will take note and have an interest in.
Richard:
"It really has been an honor, and a privilege to host this series of events and have all these participants partaking in it. It makes quite a significant difference in this community."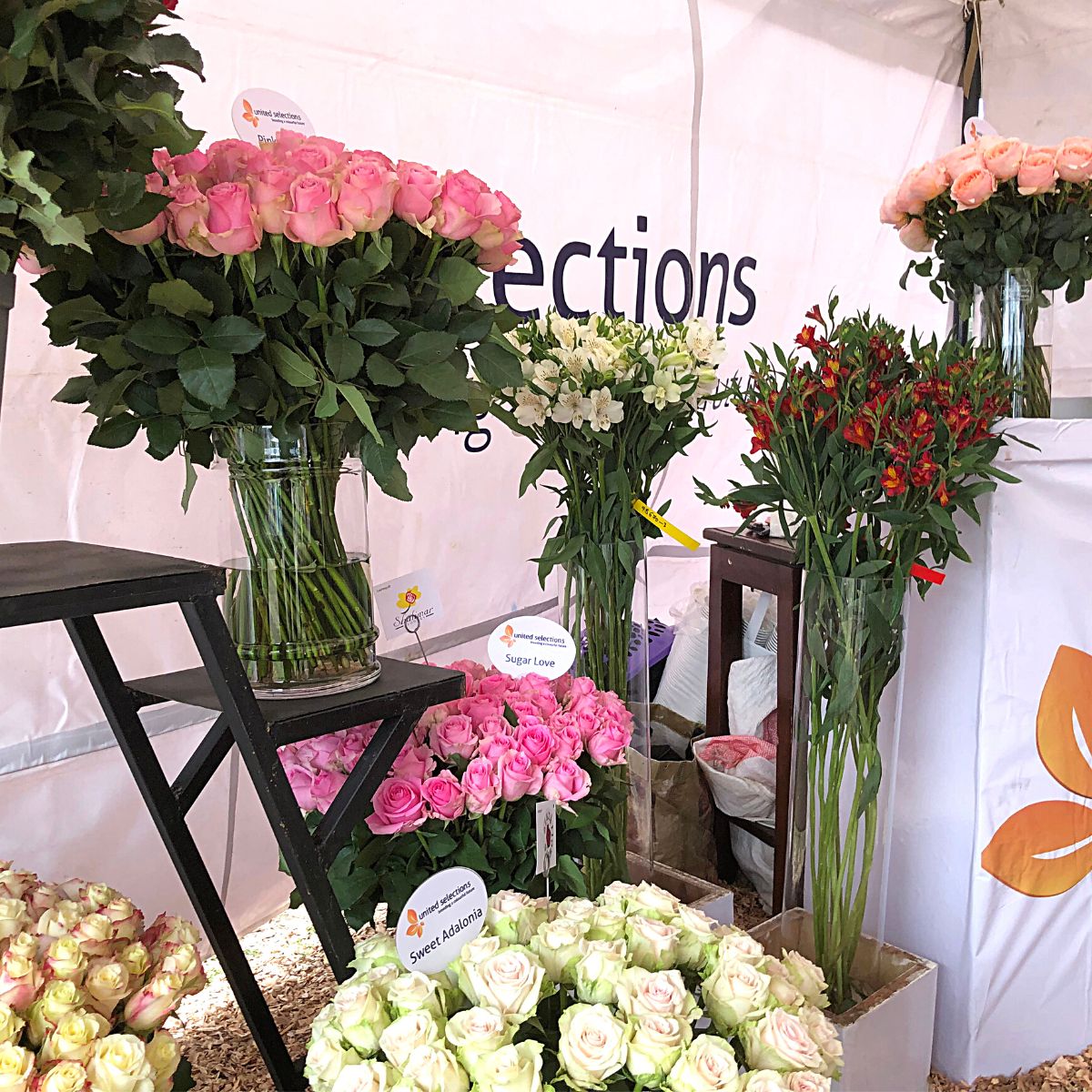 He admits that while there have been challenges in Kenya's flower industry, it still is a sector worth its salt. And with the right policies and incentives in place, the country's floriculture industry is one that rivals - and even succeeds over - others globally.
Many people at the event echoed his sentiments. It heralds more than just mere benefits for Kenya's flower industry, they opined.
What Were Participants' Thoughts With Regard to the Fair?
Bruno Etavard, who is in charge of the license department at breeder, Meilland International observed that the occasion presented the company with an opportunity to interact and network with their different customers.
The Kenyan division of Meilland International is hosted at Penta Flowers, which is based near Kenya's capital, Nairobi.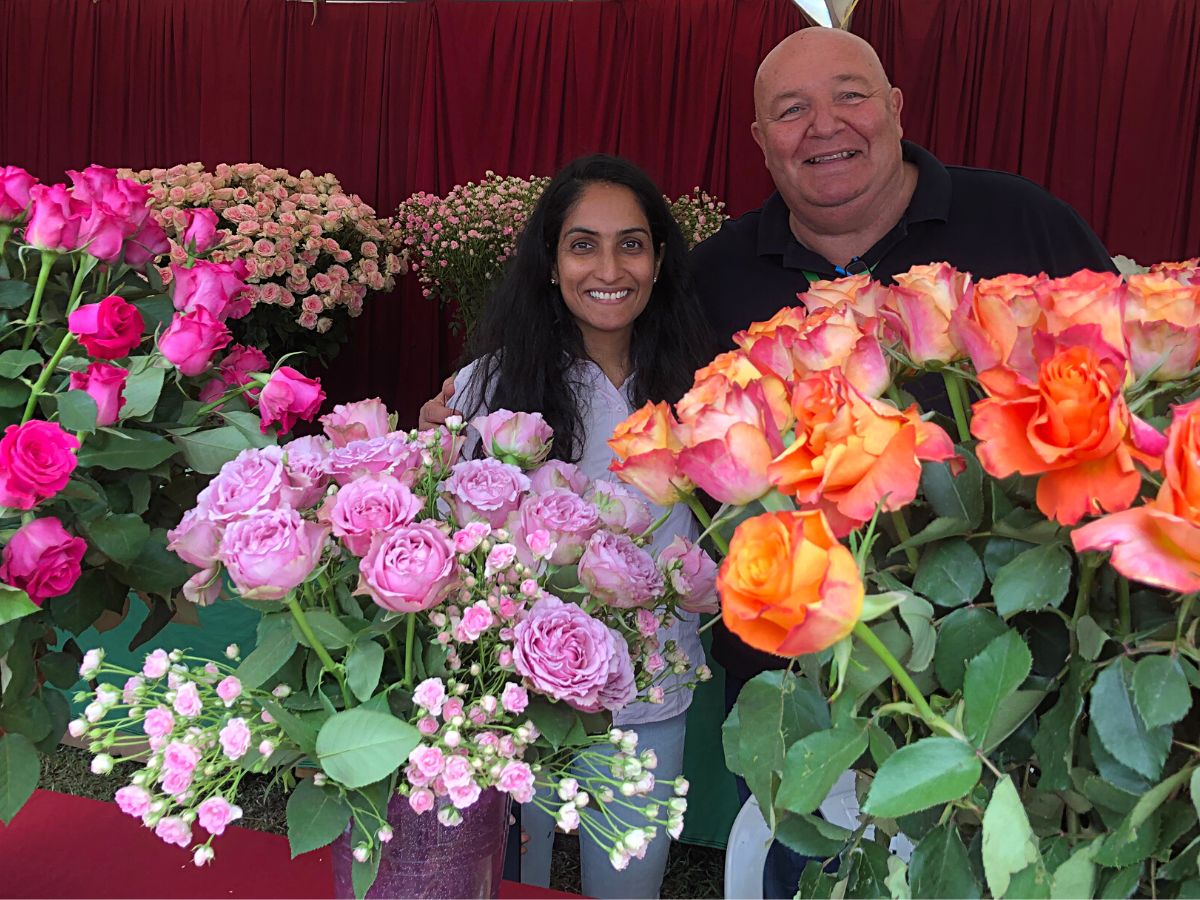 The breeder, Rowan Godfrey, the area manager said, has numerous varieties of roses which growers and florists will definitely find delightful to have. Rose Yellow Tilt, Rose Orange Sunblaze, Rose Honey Colorama, Rose Rosalie Romantica, Rose Gypsy, Rose Exciting Red, Rose Cerise Success, Rose Lovely Pink, Rose Twisty Baby, Rose Pink Panther, and Rose Summertime, were just some of the varieties that the breeder showcased.
Stephan Heyer, who works with Van Kleef Roses also expressed his delight with the event that it was. Stephan indicated that this fair presented the breeders and growers with all the time they needed to interact with their potential customers and other flower enthusiasts.
Stephan:
"The fact that the event is held outside and in pleasant conditions means more people are able to attend it and have a first-hand feel of how the flower industry works. Also, breeders are able to gauge what their clients feel about their flower varieties, while the growers know what their customers like as well."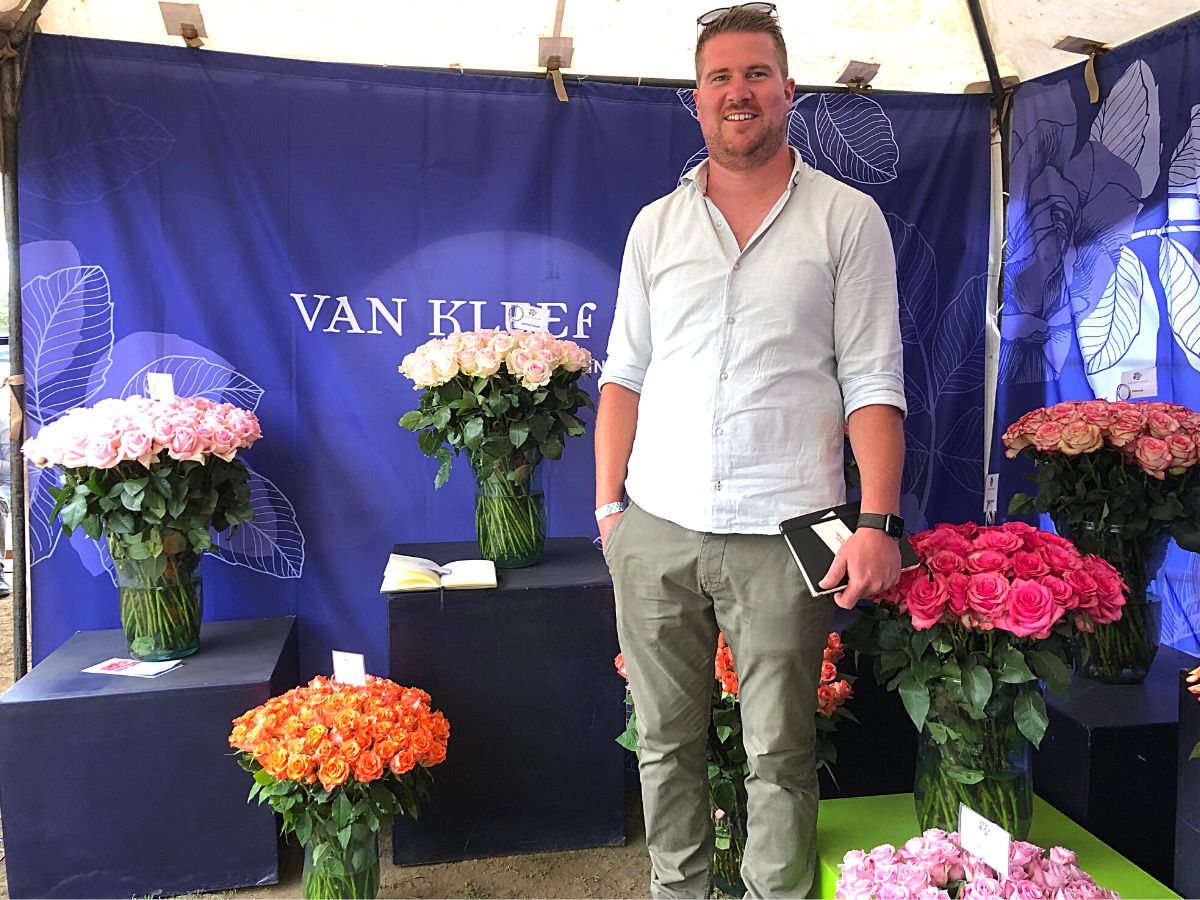 Ball Floriculture Kenya's agronomist Shem Wamani also acknowledged the event noting that it affords their customers an opportunity to physically have a feel of the breeder's summer flower varieties and choose which ones to grow.
At the moment, Wamani said, Ball Floriculture Kenya mostly focuses on summer flower breeding as the uptake of these flowers continues to grow in the East African country, amid a budding summer flower trend.
On his part, Select Breeding Director, Michael De Geus, also had something positive to say about the Naivasha Horticulture Fair, noting that the feedback and the reception for their roses have been good in the eight years that the breeder has participated in the event.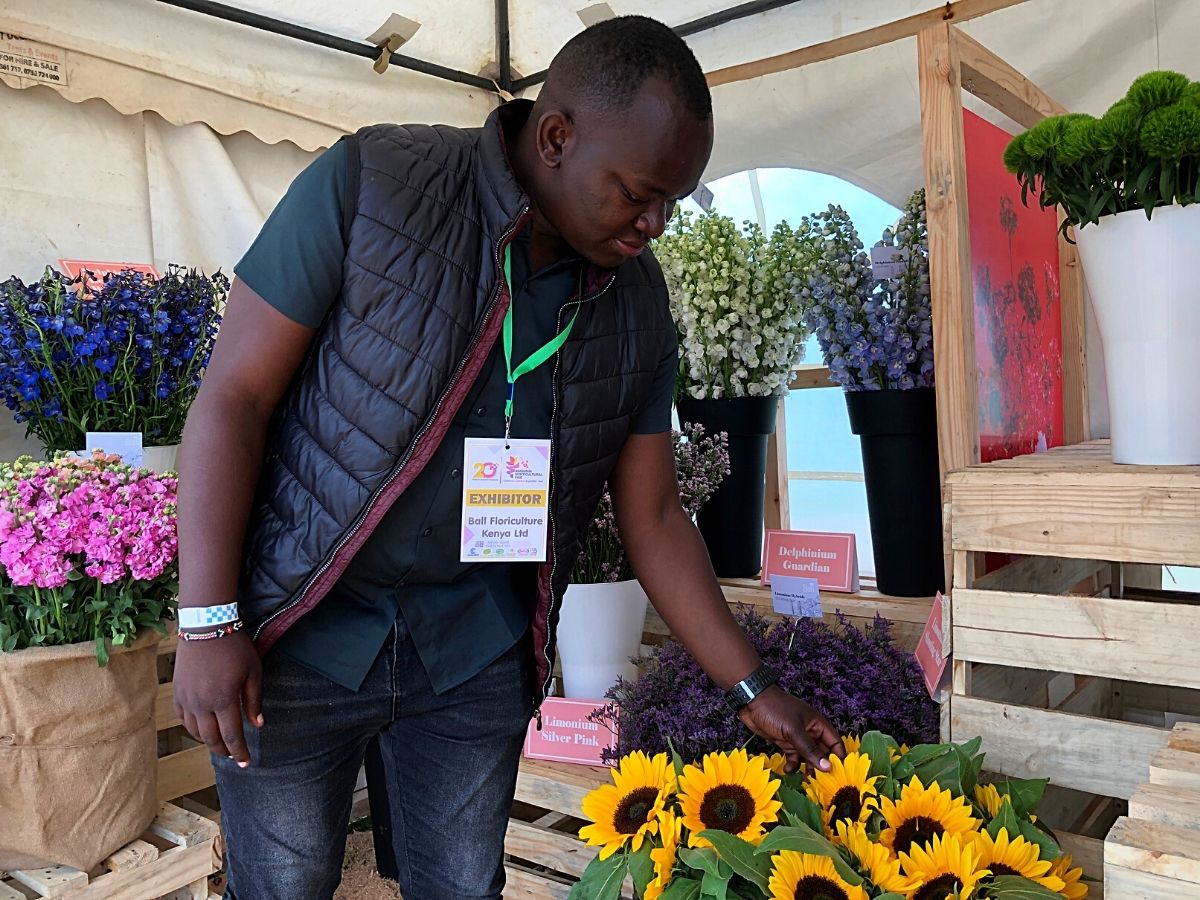 Michael:
"Feedback from our clients is important for us. And the reception of our flower varieties has thus far been good."
The breeder, Michael said, has five newer varieties namely Rose Firefox, Rose Suncatcher, Rose Blue Lagoon, Rose Ducatti, and Rose Bloosz, which are definitely an eye-catcher for any grower keen on the ever-evolving rose varieties' trends.
Also, Peter Schrama the commercial manager at United Selections noted that the mix of different people, from different flower organizations across the board, makes it easier for breeders to comprehensively interact with flower growers and even florists.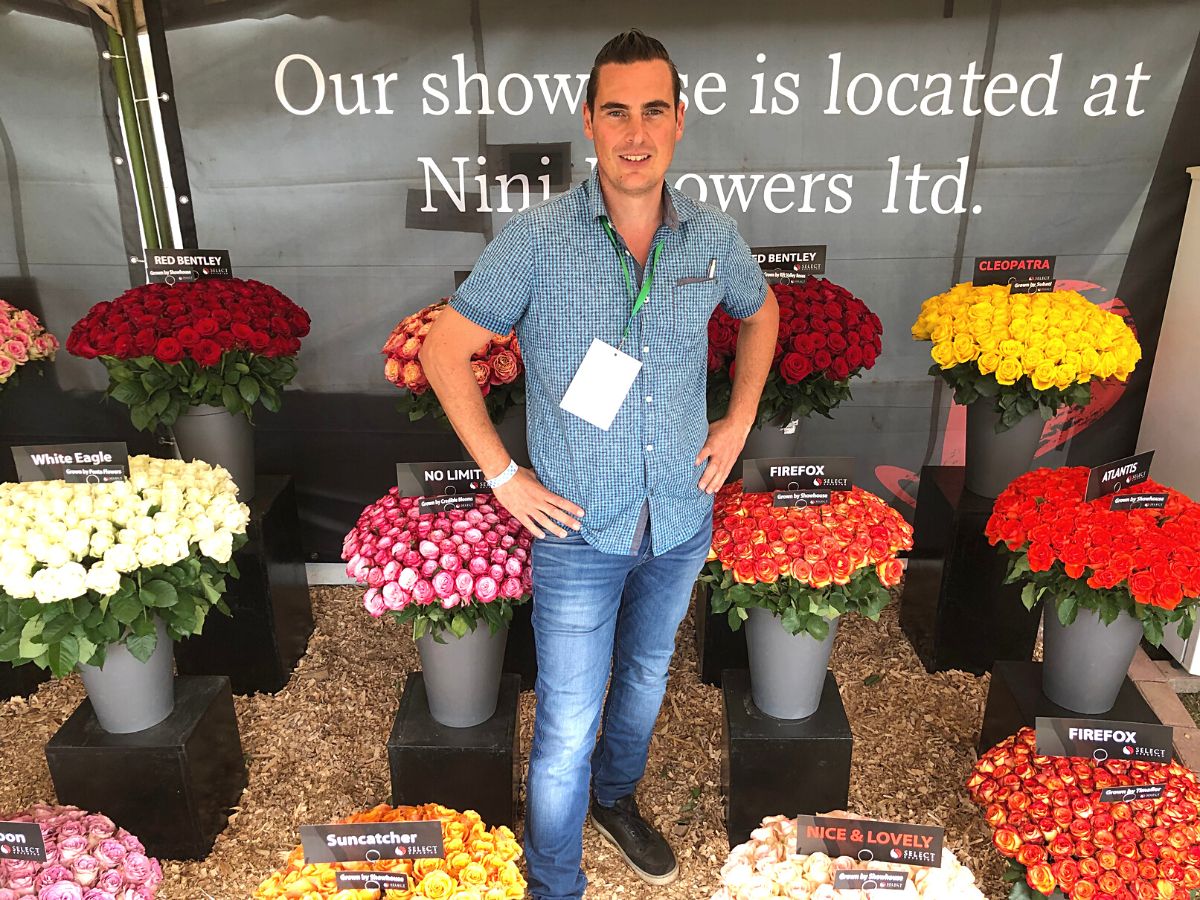 Peter:
"This is because the whole flower value chain players converge in these events, making all the necessary connections and engagements easy."
United Selections, he added, has numerous rose varieties like Rose Nova Vita, Rose Sawa, and Rose Rise & Shine which are currently its bestsellers. You can read more on what florists think of Rose Nova Vita, why it is a star rose for many floral designers, and also artisan florist Gaétan Jacquet's review of Rose Rise & Shine.
Notably, the Naivasha Horticultural Fair also featured flower protection product companies like Chrysal Kenya, BASF, and Bayer, as well as numerous others.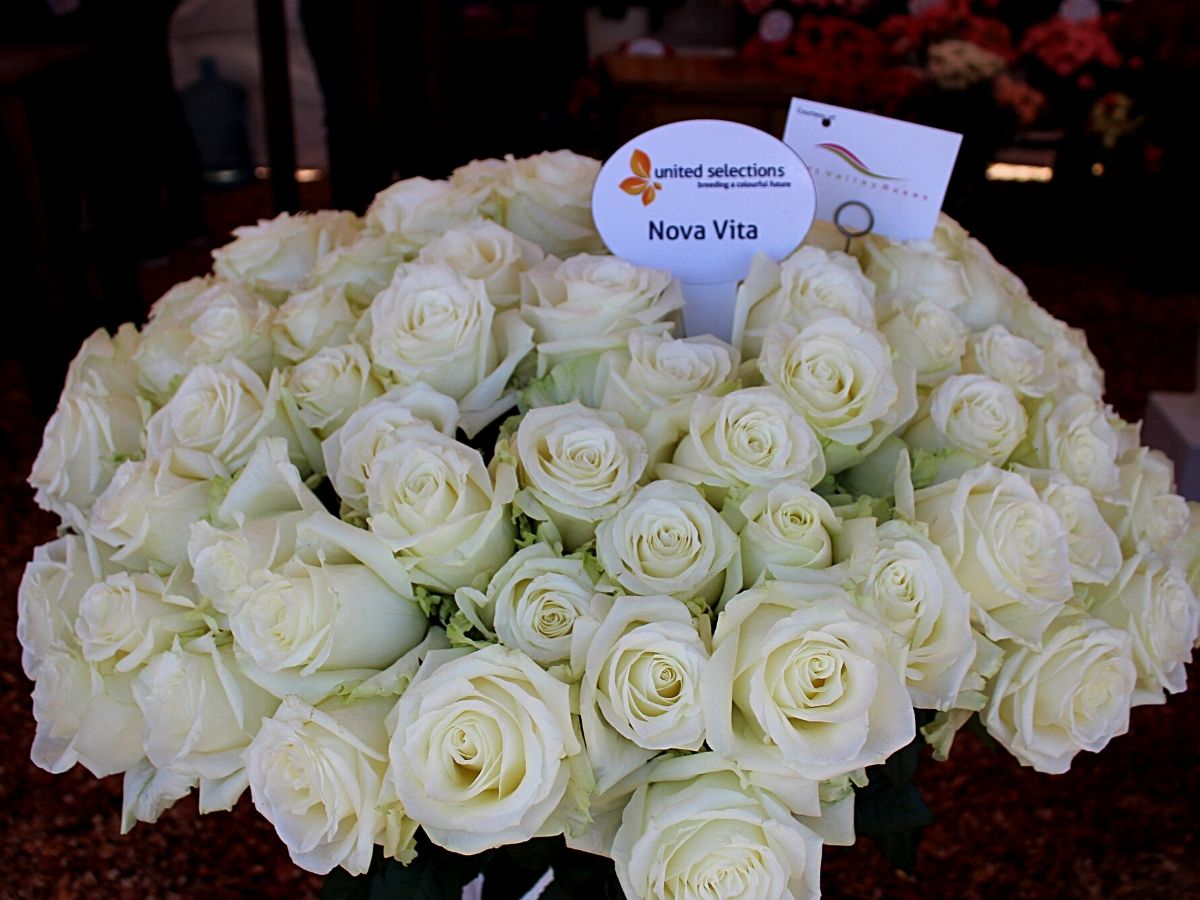 It, for sure, was one flower fair whose next edition you wouldn't want to miss.