From Dekker Chrysanten comes this innovative new spray variety Chrysanthemum Dutchmaster. A bright yellow flower with a vibrant green heart. It's available at the flower auctions from Royal Flora Holland in the Netherlands.
Chrysanth Dutchmaster From Dekker
It's a very strong flower with a diameter of 6.5 centimeters. Developed by the well-known family-owned business Chrysanthemum breeder Dekker that stands for Quality, Innovation, and surprise. But it comes as no surprise that this energetic new yellow spray Chrysanthemum enters the market.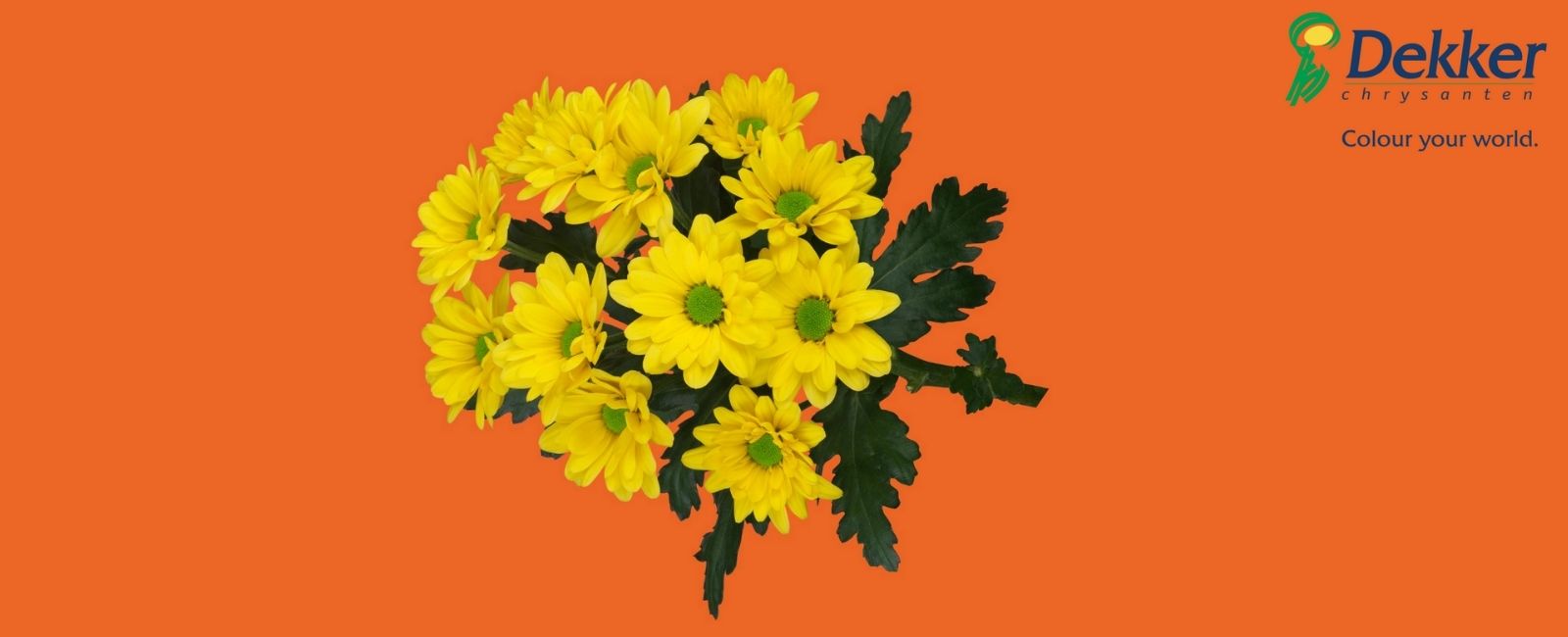 Chrysanthemums Are Popular For a Very Long Time
The chrysanthemum has been a popular bloom since around the 15th century B.C. and has since then been cultivated to come in a variety of stunning and beautiful colors. Chrysanths have soft, herbaceous stems, pointed leaves with smooth or toothed edges, and generous flower heads that range in shape from round pom-poms to flat discs. With petals that vary from needle-like or spidery to flat or curled, they bloom in just about every color and combination of colors you can imagine.
The Largest Group of Commercially Grown Flowers
The chrysanthemum, often lovingly called 'mum', is one of the largest commercially grown flowers due to its ease of cultivation, its capability to bloom on schedule, diversity of bloom forms and colors, and holding quality of the blooms. Chrysanthemums are versatile flowers, rich in meaning and symbolism around the world, from the chrysanthemum festivals that were held in China more than a thousand years ago to the potted chrysanths you still see adorning homes every fall.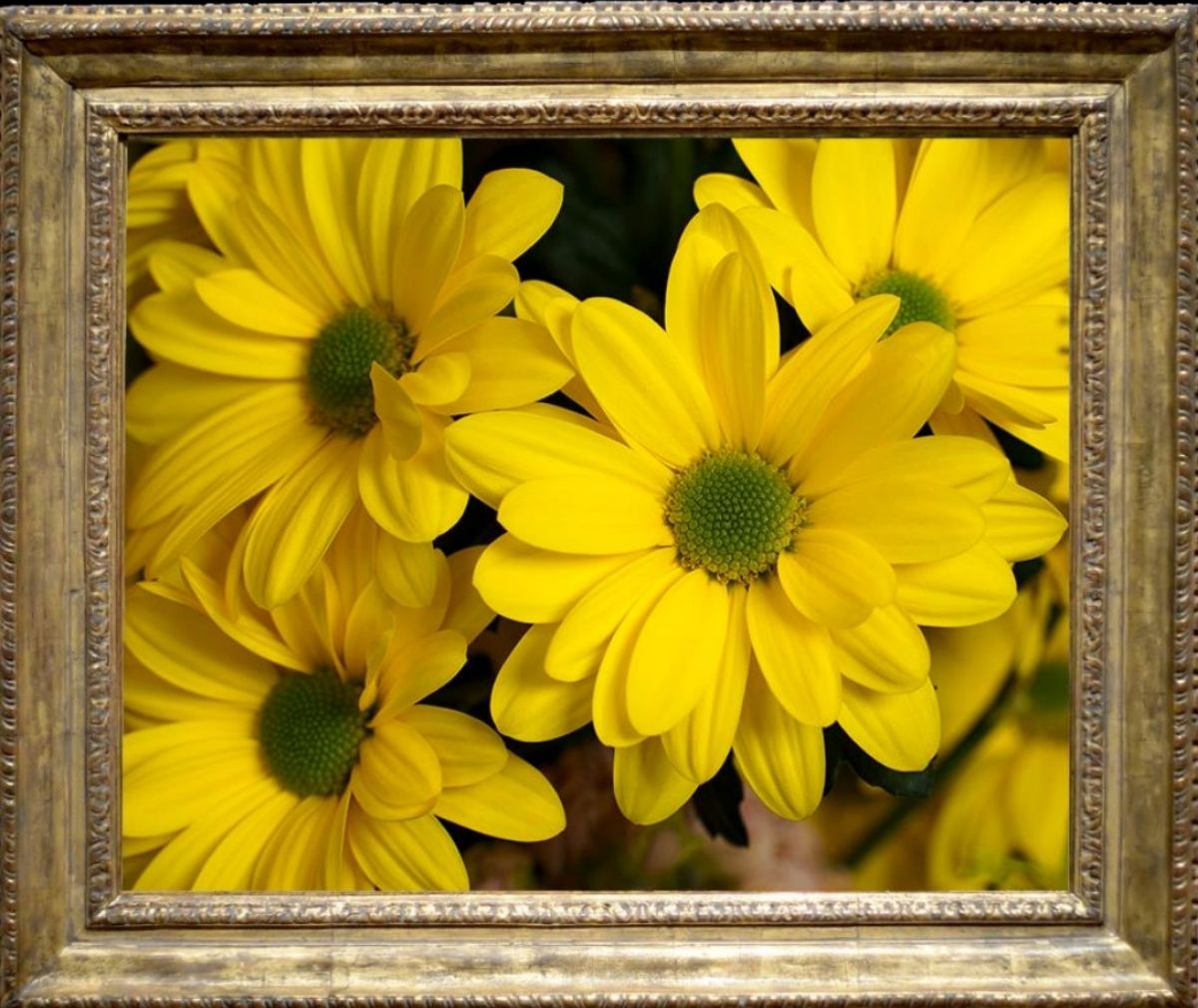 Chrysanth 'Dutchmaster'
To this day, the flower still holds deep cultural significance, especially in art. For instance, the chrysanthemum is depicted as one of the Four Gentlemen (a traditional Chinese watercolor painting that also includes plum blossom, orchids, and bamboo) but it is also the official seal for the Imperial family in Japan. It is no wonder why Dekker Chrysanten aptly named this innovative variety that positively brims with life and vibrancy 'Dutchmaster' because it would be right at home in a Golden Age painting by one of the Dutch Masters.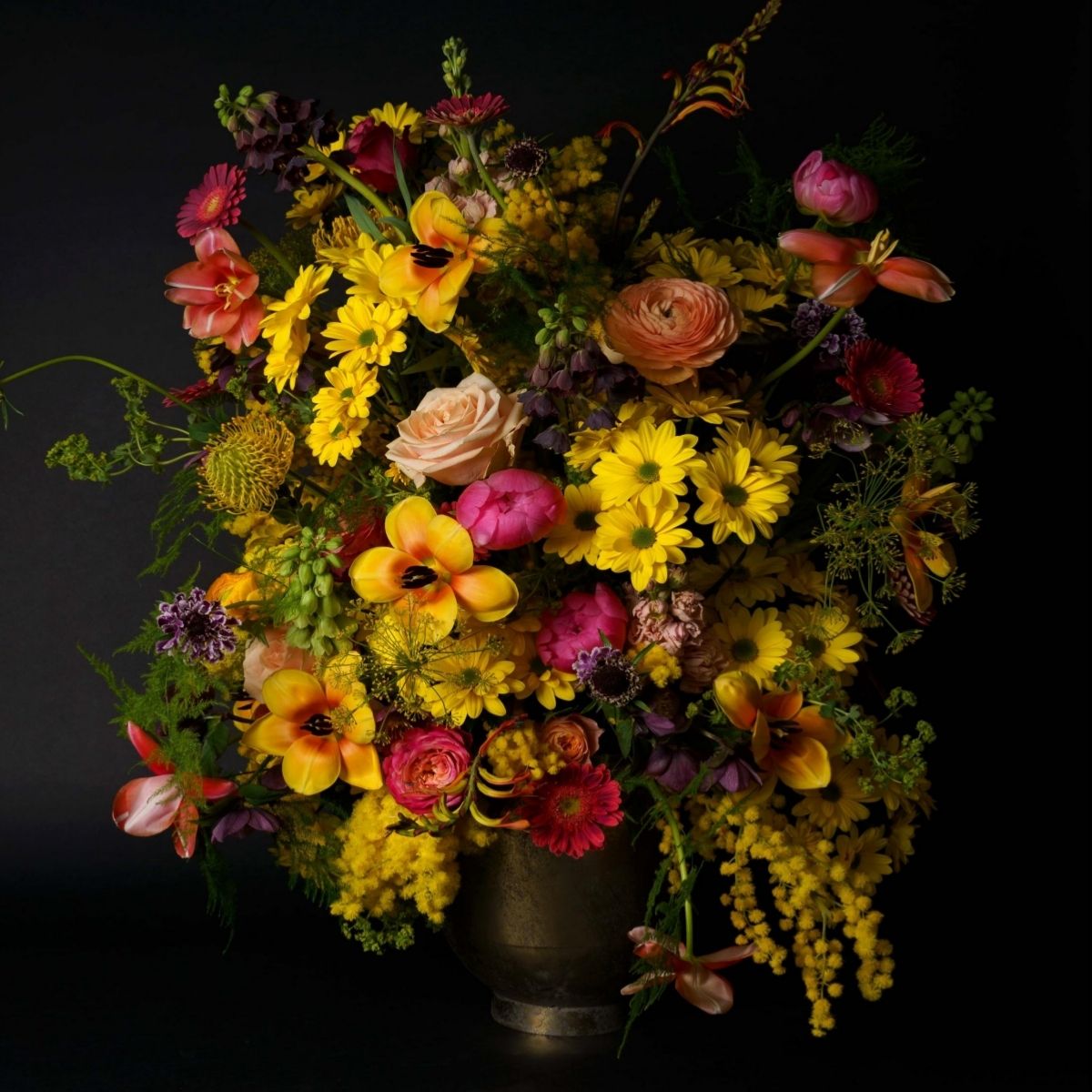 Chrysanthemum Dutchmaster Fits into a Plethora of Color Schemes
The chrysanthemum Dutchmaster has plenty of uses for bouquets, centerpieces, and other floral designs. Dutchmaster easily combines with other flowers and fits into a plethora of color schemes. Perfect for adding a vibrant pop of color to weddings and other special occasions.