A Gap in the Long-life Flowers Market
Beautiful roses in all possible colors, which will last a year: Michelle-Fleur Rijsman (25) discovered a gap in the "long-life flowers" market and started Oh Lá Lá Roses. Two years later, the stylish product within its niche is the largest in Europe, and business is also going well in America.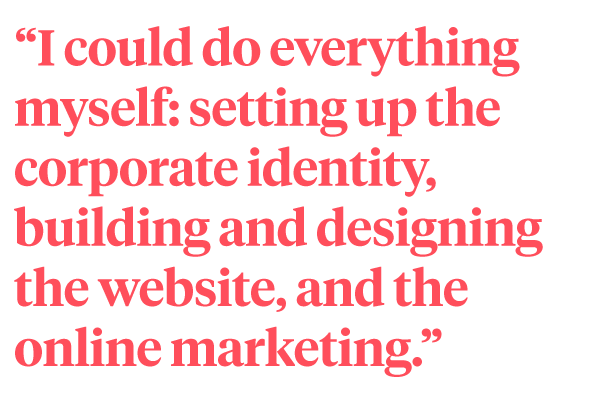 A Personal Interest
"It started out of personal interest," says Michelle-Fleur, who is remarkably modest when you consider that brands such as Nike, Vogue, Porsche, Christian Lacroix, and the popular Dutch TV show 'All You Need is Love' are now among her customers. "I love roses, they are the classics among flowers. It is a pity that a forest withers after two weeks. On Instagram, I saw that long-lasting flowers were popular in Australia and America, among others. But those were often a bit kitsch versions, with glitter and bows."
Highlight
Inspired by the trend and her own love for the rose, Michelle-Fleur explored and discovered a rose farm in Ecuador. They pick red roses at their peak, strip them of their natural juices, whiten them and then process them with a mixture of water, glycerine, and dyes. "No chemicals are used," says Michelle-Fleur. "And you can make the color of the roses as crazy as you want: gold, bronze, bright blue or yellow, it doesn't matter."
Do Everything Yourself
Michelle-Fleur decides to take the plunge, designs a logo, builds a website, opts for luxury suede boxes instead of vases in which the bouquets are delivered - and must remain in for optimal results -, puts together bouquet arrangements, and starts her company. What helps her with this is her training in Communication & Multimedia Design. "I could do all the setting up of the corporate identity, building and furnishing the website and the online marketing myself. Very nice." The administrative side is a different story. "Of course you have to register with the Chamber of Commerce, arrange for the roses to come here from Ecuador, and so on. Fortunately, I have found a supplier who acts as a sort of intermediary. That has worked very well so far."
Dream
Her business quickly flourished, partly due to social media and word of mouth. A year after its foundation, Michelle-Fleur leaves for New York, to work there for a year and a half as art director for Marie Claire magazine. "I had the exceptional opportunity to get started there. A dream come true." Her parents take care part of the Oh Lá Lá Roses' business during her absence, although Michelle-Fleur will, of course, remain involved and invested.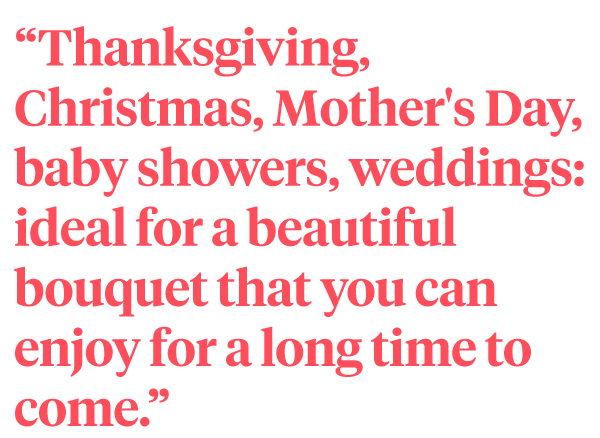 3.5 Million Followers
Then something happened last January that really got the ball rolling. Catelynn Baltierra, known for the MTV series Teen Mom, posted a message about ordinary roses and Michelle Fleur took advantage of that. "I posted a comment that our roses last much longer. Of course, I didn't expect anything from it. But within a minute I had a personal message from Catelynn. If I wanted to send her a bouquet in exchange for publicity on her Instagram page. Of course, I went into that immediately. She has more than 3.5 million followers." The consequence? The Oh Lá Lá Roses website crashed, orders poured in and her parents, back in the Netherlands, suddenly got a lot busier. "Bizarre how it can go", Michelle-Fleur laughs. "The nice thing is that I still have weekly contact with Catelynn and I still send her roses which she then promotes."
Big Names
Not only private individuals belong to the clientele, but companies have also discovered the luxurious, long-life roses. "We recently put together a beautiful set for Nike. And we now also work with Porsche", says Michelle-Fleur. "Holidays and special occasions also lead to more orders: Thanksgiving, Christmas, Mother's Day, baby showers, weddings: ideal for a beautiful bouquet that you can enjoy for a long time to come." Americans and other international customers must order well in advance: it takes 7 to 10 days for their package to arrive. "Although we can deliver an urgent order by express if desired."
Full steam ahead
Oh Lá Lá Roses is rock solid, Michelle-Fleur has quit her daytime job and works fulltime now for her brand. "My parents will be taking a step back soon because it is quite a lot of work besides their own jobs. We'll see what the future will bring. I mainly enjoy my success now." Curious? Check out www.ohlalaroses.com.