The entire family of the Bredefleur nurseries is devoted to one thing only: cultivating the best quality and most exclusive lilies. Welcome to our online booth, where we will tell you our story and show you our product lines. And don't forget to grab your online brochure on the way out!
The Original
The first step toward creating the loveliest lilies is to select the best bulbs. Growing these bulbs in optimal conditions throughout the entire cultivation process, using the latest techniques, guarantees sturdy stems with always several buds on each one. Every lily by Bredefleur has the same top quality and strength, and a strong color, 52 weeks a year. At Bredefleur we have exclusive rights to a large number of varieties and are constantly busy developing new ones. So when you buy our lilies, you know for sure that you have something unique in your hands: Original by Bedefleur.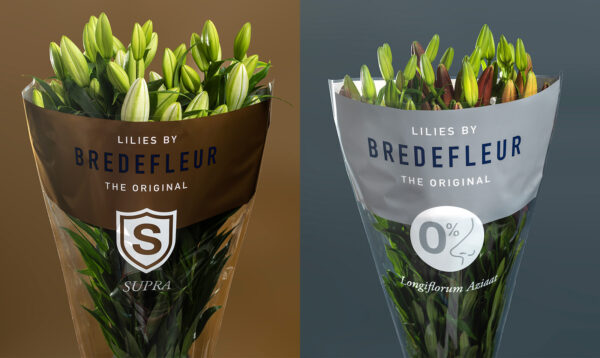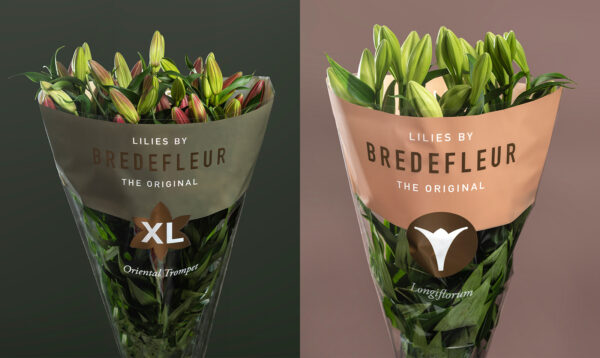 Four Product Groups
Bredefleur grows four product groups of the finest exclusive lilies: Supra, Asiatic Longiflorum, Oriental Trumpet, and Longiflorum.
Zambesi Supra
Lily Zambesi Supra has proven to be the best white oriental lily. It has a unique white color. The shelf life is two weeks. Zambesi is a real traveler, this lily can be shipped well to distant destinations with a quality guarantee.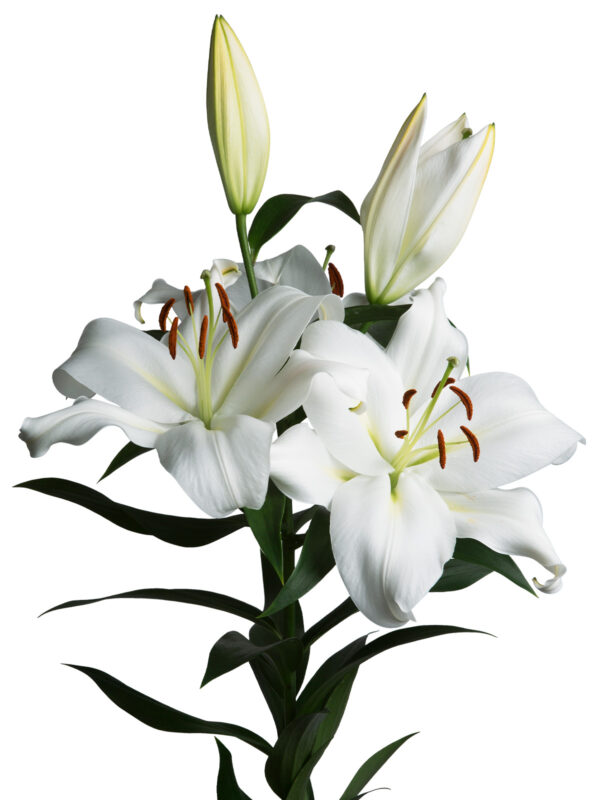 Lily Zambesi Supra
Original Love
Asiatic Longiflorum Lily LA Original Love is unique because of its color in red LA. This color is difficult to improve. We are making this still the best red LA lily, which we sometimes call the Red Naomi! of the lilies.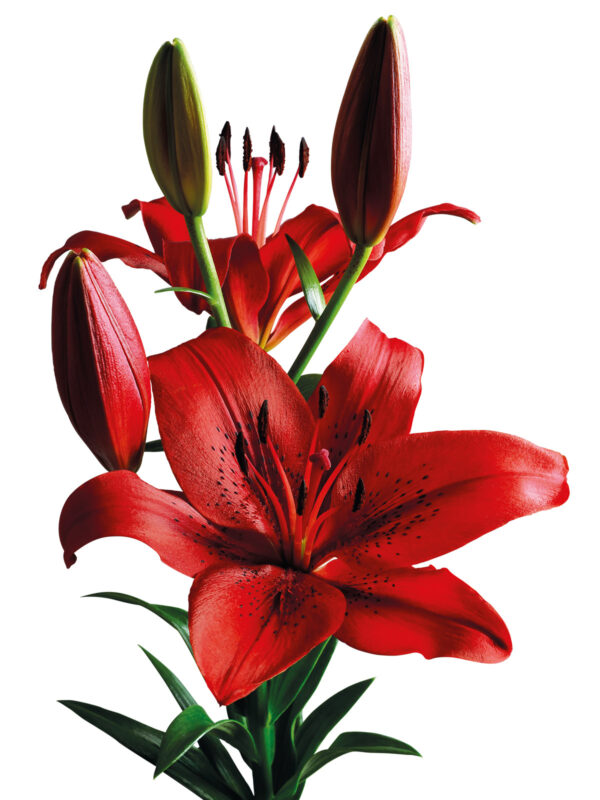 Lily LA Original Love
Zelmira
Oriental Trumpet Lily OT Zelmira is unique because of its colors, the only lily that has this color combination. The longer you look at it, the more beautiful it becomes. We all are silently in love with Zelmira.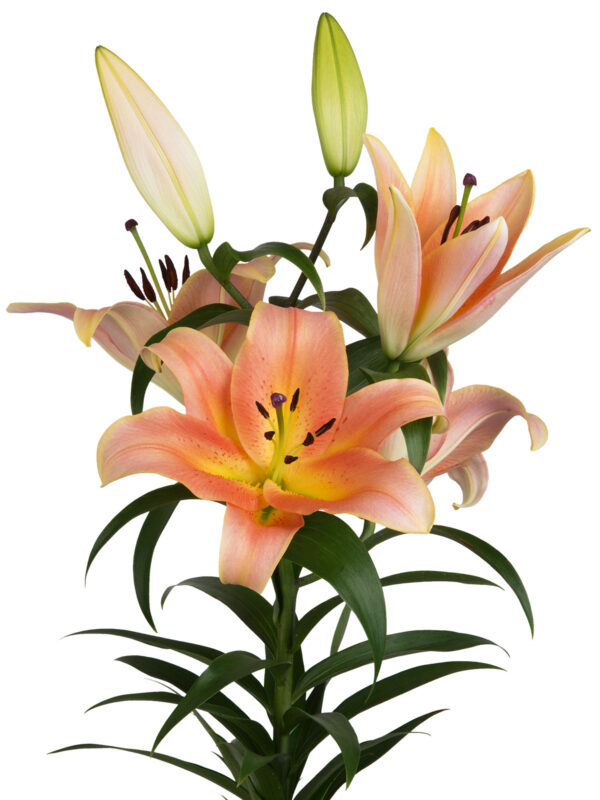 Lily OT Zelmira
Nymph
Oriental Trumpet Lily OT Nymph is not only super beautiful but also smells the best of the lilies. Not everyone likes the scent of lilies in general, but this one surpasses the perfume industry. 😉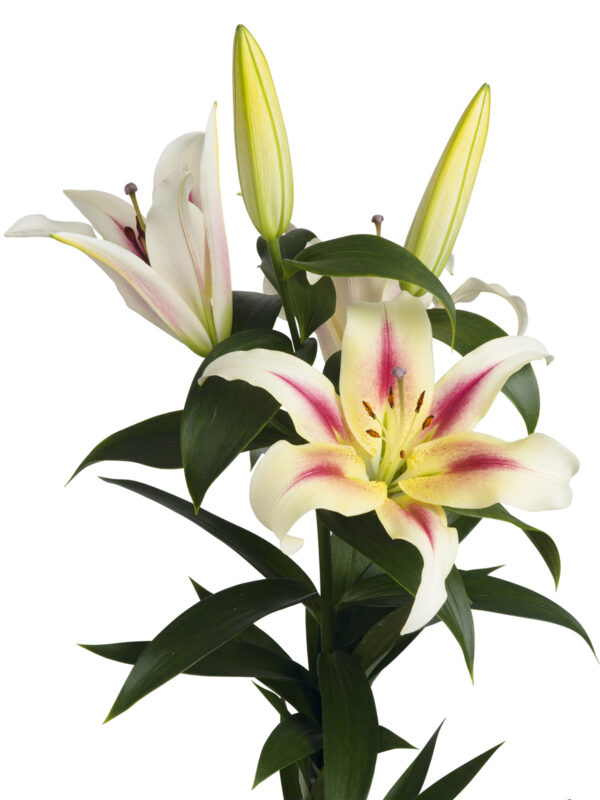 Lily OT Nymph
Watch Up Supra
Longiflorum Lily LF Watch Up Supra is an elegant Beauty. These upright calyx lilies are unique. This lily adds real value to the bouquet.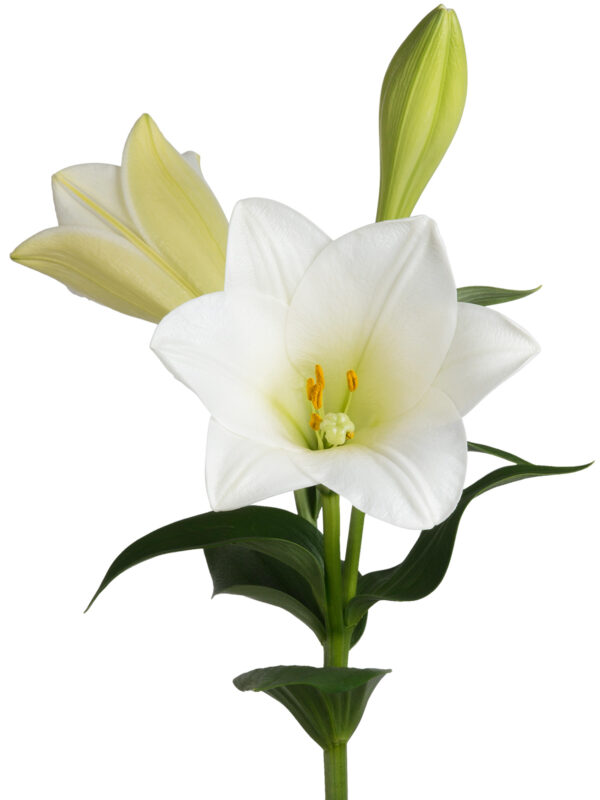 Lily LF Watch Up Supra
Read Our Online Brochures in Your Language
English: https://www.bredefleur.nl/brochure_en Nederlands: http://www.bredefleur.nl/brochure_nl Deutsch: http://www.bredefleur.nl/brochure_de Français: http://www.bredefleur.nl/brochure_fr Italiano: http://www.bredefleur.nl/brochure_it Русский: http://www.bredefleur.nl/brochure_ru
Contact and Follow Bredefleur
Bredefleur Phone: +31 (0)6 12 51 35 58 Email: [email protected] Website: www.bredefleur.nl Take a look directly in our nursery: