Parul Singhal Swarup. In love with flowers, with her family and with her home country India.
As floristry became very important in Parul's life, she got involved in WAFA India. WAFA stands for the World Association of Floral Artists. She lives in Calcutta, the third biggest city in India.
We know Parul as an extremely patient and creative person. Warm-hearted and with the most beautiful family you've ever seen. She also has brought the EMC Program to a successful end. She is a highly skilled floral designer.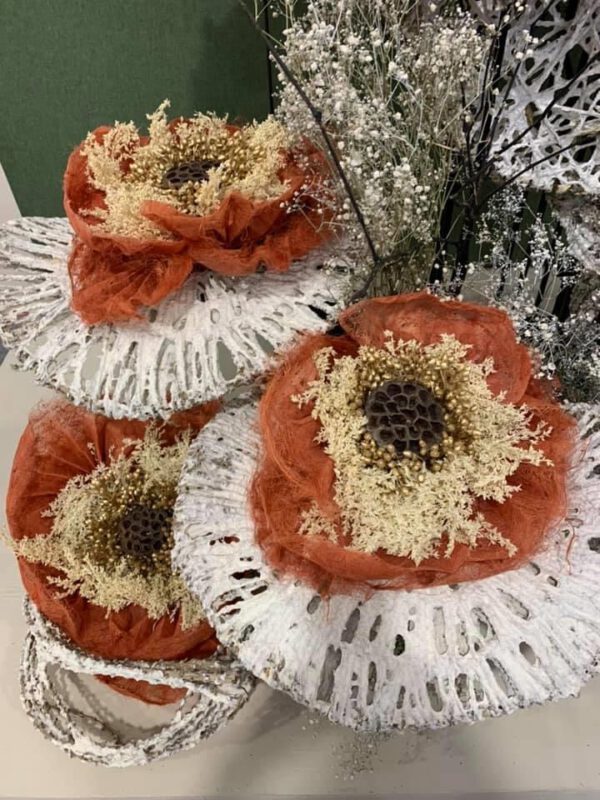 "I want to share so much with the Thursd audience. I got so much inspiration in the past few years, what shall I show, there's so much! But I have to make choices. Flowers around spices are a theme I really like a lot. I developed some workshops around it and shared my knowledge with the students. I like the overload in colors, which you see so much in the Indian culture."
WAFA

India 2018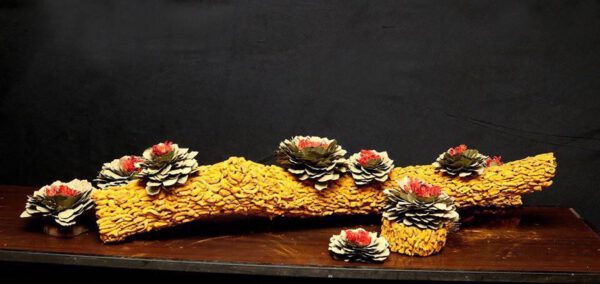 Parul also worked with paper, made with homemade glue. This glue is very special. It is totally organic and it doesn't catch moisture, it's biodegradable, chemical-free, and sustainable. The paper art is very artisanal and malleable in all kinds of forms and shapes. It's true creative artistry with hundreds of imaginative possibilities. It was never done before in this way.
WAFA India 2020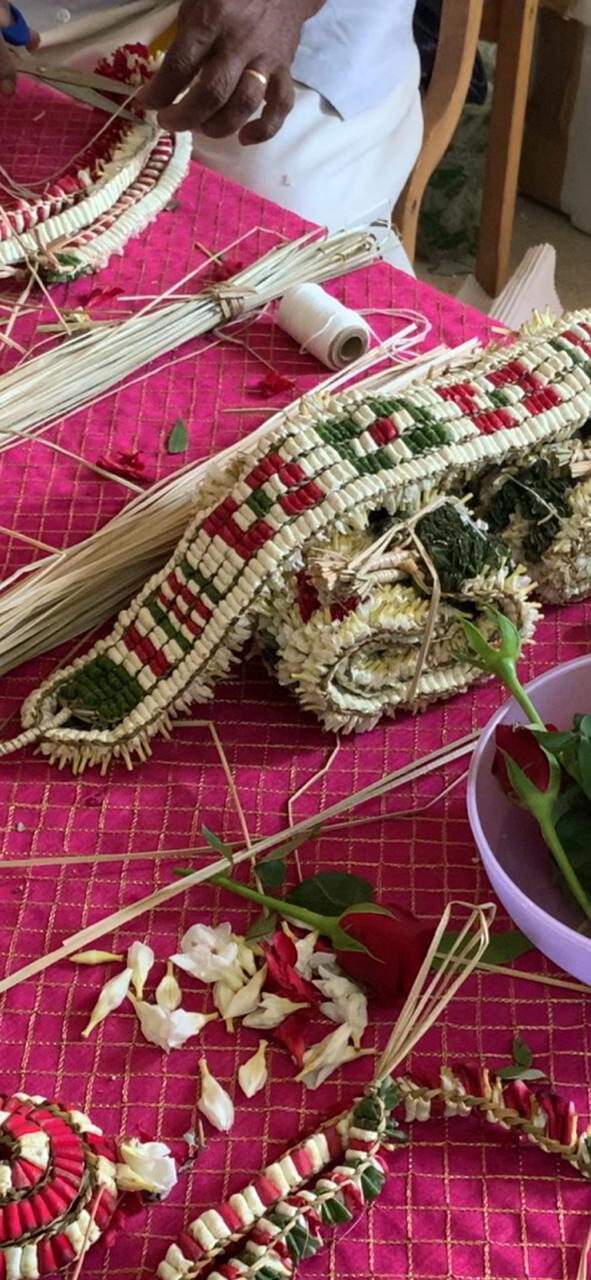 A big thing in the Indian culture is the making of Garlands and Garland Weaving.
It's very interesting to see the craftsmanship and perfectionism in these little pieces of art. This technic of weaving comes from the South in India.
Parul Swarup:
"You should know that India has several regions, all speaking different languages, different food, using different ways!"
The red color you see in the garlands are rose petals, it's really amazing to see how they use this weaving technic without any needle, just knotting.
Parul:
"I hope I brought some of our Indian Culture into your inspiration! Enjoy!"