Leader in the Field of Garden Roses, Potted Roses, and Young Plants
Nolina
Nurseries is a leader in the field of production of pot-grown garden roses and potted roses. For more than thirty years Nolina has been growing roses. The pot roses are produced year-round in four different collections: Party® Gigi in 7 cm pots, Victory® in 10.5 cm pots, PatioHit® in 13 cm pot, and Palace® in 17 cm pot. The extensive range of garden roses that
Nolina
produces is a series of shrub roses and several series ranging from large-flowered, fragrant roses, and climbing roses. Also, there are special types of agapanthus, clematis, and wisteria Amethyst Falls in production.
Closed Cultivation Systems
The potted roses that year-round are grown in greenhouses, as well as the garden of roses and other garden plants, are in so-called closed cultivation systems raised. This integrated pest management is applied. That is, as much use as possible is made of biological crop protection. This makes
Nolina
is able to supply high-quality products for the environment with maximum attention. Regarding the pot roses, garden roses, and clematis in cooperation with the Danish breeding company Poulsen Roser A/S continuously worked on assortment renewal and improvement. Much attention is paid to both technical and agronomic developments. This may be achieved as the highest possible product quality efficiently and Nolina is able to provide maximum service to its customers.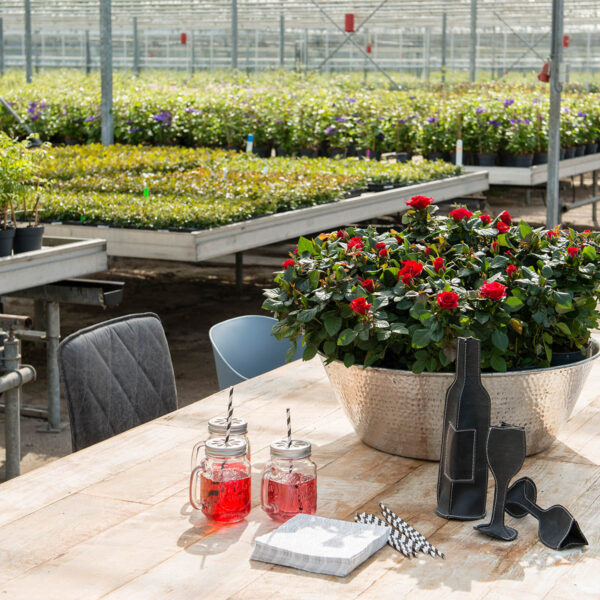 Novelties for 2021
We proudly present all the beauty that will arrive in 2021. Here's a preview of plants that will be available next year. In spring 2021 we start with a line of hemerocallis, available in red, light pink, and orange, like the hemerocallis EveryDaylily™ Punch Yellow®.
We Deliver
Nolina has an assortment for every lover of rose plants and flowering plants. Check out just a small overview of all the beauty we offer.
Pot roses
Nolina
has several lines of pot roses for all kinds of ambiances. They are divided into five pot sizes 7, 10.5, 13, 17, and 23 cm, and approximately five colors per pot size.
Garden Roses
This a selection of the range of garden roses by Nolina:  Renaissance® fragrant, Courtyard® on rack, Castle® shrub, and NationalParks® shrub.
Garden plants
Next to our roses, we offer a wide range of garden plants, like wisteria Amethyst Falls, clematis Boulevard, clematis Garland, Agapanthus in three pot sizes (17, 19, and 24 cm) and three color variants (blue, white, and duo). And as you could read before, we start in 2021 with hemerocallis and portucala.
Young Plants
Besides our range of finished plants, we also have a Young Plants assortment, top-quality stock material of pot roses, garden roses, clematis, and wisteria. When you buy Nolina Young Plants you're getting the very latest and best rose varieties bred by Danish breeders Poulsen Roser A/S. By working closely with Poulsen Roser and being involved in the development of new varieties, Nolina Young Plants is able to respond to our customers' needs in the best possible way.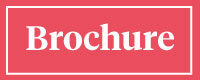 About Our Company
Nolina is a tightly-knit family business that was founded in 1966 by the De Lange brothers – both passionate horticulturalists – in the town of Woubrugge in the Dutch Province of South Holland. Today, the company is again managed by two brothers: Marcel and Steef de Lange. Our first products were carnations and in 1975 we switched to growing flowering pot plants for indoor and outdoor use. We started growing pot roses in 1990, followed by garden roses in 1994. The Nolina nursery has grown rapidly since 1990 – from 1 to 20 hectares, of which 9 hectares are under glass.
Full Assortment Brochure
For you, we have made a brand new brochure in English, German, French, Italian, and Russian. We are proud to present our beautiful stories and inspiring products to you. Click on the button below to access the brochure online.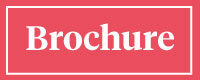 Meet Our Sales Team
• Steef de Lange (director and young plants specialist) • Peter van den Ham (sales manager, sales of pot roses, garden plants, and garden roses) • Erik Bos (sales of pot roses, garden plants, and garden roses)
Contact and Follow Nolina
Nolina Kwekerijen B.V. Oudendijkseweg 11 2481 KE Woubrugge Netherlands Phone: +31 172 51 82 65