Piet van Kampen
Piet van Kampen, known and loved by our whole flower world, is living in Aalsmeer and these days he is enjoying his time at home, in the Netherlands. As the former director of
De Gooijer International
, a high-end wholesaler, he traveled a lot.
Who is Piet van Kampen and how is he coping with the current Corona outbreak?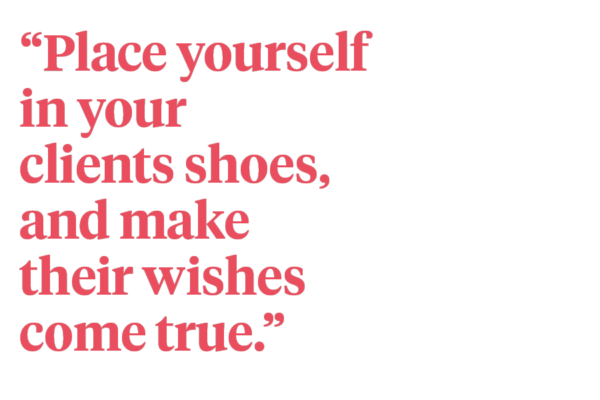 About Piet van Kampen
No traveling these days
Although he loves to travel to flower events all over the world, making sure he captures everything in images and pictures, he had to plan a few months at home right now. Due to the COVID-19 crisis? No, he had a planned hip surgery planned. He was not going to travel at all. But the surgery is also postponed because of COVID-19. So no travel and no surgery. He is doing some live streams this period. With David Beam, the Flower circus,…. but not much at all. As co-founder of Floral Fundamentals (
read about it on Thursd here
), he is normally touring around the world. Nowadays he is bringing around flowers from the Floral Fundamental member growers. To Dutch designers as
Hanneke Frankema
, Max van de Sluis, Connie van der Westlaken, and many more. For the purpose of making designs to promote the floral industry: #unitedthroughflowers.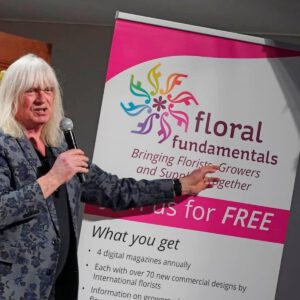 And for example last weekend he did something for the industry. There was the baptism of a new tulip which he joined: the Stay Strong tulip. A special name for in this COVID-19 crisis to help create awareness for the resulting difficulties for the floral industry and of course, Piet is present to do just that! Read more about this new born tulip
here
.
A little history about Piet van Kampen
Piet found his real passion in flowers, but it wasn't his goal when he had to choose his future career when he was young. He really wanted to become a sports teacher. But back in 1973 he was to late to subscribe to attend the sports clinic, and so he had to postpone it for one year. He ended up to France and in Rungis near Paris, and he worked there on the flower market! He loved it! And so after one year he came back to Holland and started to work for Zurel! Back in those days, they had a revenue of 50 million, and in 1997 when he left it was 500 million. It was the biggest flower company in the world back then.
I didn't forget about sports: I loved games, and winning. In my youth I was champion Chess! And I think it formed me: I had the drive to score, to win. And everything I did was well thought through! Like you play chess. You think carefully before you take the next step.
De Gooijer International
Piet van Kampen was part of a huge growth at Zurel and decided for a career change.
I took the next step after Zurel and started as commercial director for DGI, De Gooijer International. You might have heard from it, It is an export company of flowers and plants shipping to 35 countries, to wholesalers and bigger Wedding- en Event managers. In 2010 I co-founded G-Fresh: for me it was obvious that flowerlife was to short when flowers arrived at the consumer! To many filters between the grower and the endconsumer, and so we provided a platform of growers, where one could buy directly, the grower cuts and names the date, and flowers are delivered straight from the grower. A huge success! Now at the age of 65 I still love my job.
Piet van Kampen is also a Cohim's advisor! Cohim Flower School Beijing is a high-level floral design school in China. As a sound board for Europe Piet van Kampen advises the Cohim Flower School for good floral design teachers and he is invited to their Future Trend Forum every year to speech.
I love the differences and the similarities in East and West. It makes me curious about the future… In all segments I think companies will disappear, players will change at the chessboard!

  

During this time of temporary setback, I encourage everybody to keep investing. In optimising webshops: like in China it will become very natural to order online. Also invest in social media to brand your company and create fans! And history proves so far that flowers are not recessive, so possibly flowers will one more time become very important in people's lives. Flowers bring joy, they make happier, and give comfort!

  

It's a time to appreciate product and trader again and to make a choice for sustainable products of high and reliable quality. Place yourself in your clients shoes and make their wishes come true. Buy honest flowers from Master growers which produce flowers with a message!