Urban Jungles
Being it a global tribe of plant lovers or just one guy sharing his love and knowledge about plants, #plantsmakepeoplehappy and happily welcome you to the green community. These 5 plantfluencers share their knowledge and a peek into their plant-filled homes. Besides Instagram accounts filled with Urban Jungle inspo, you can watch their videos on YouTube, follow their day-to-day self-care plant routine via Instagram stories or join the Plant Tribe by becoming a blogger yourself.
A Global Tribe of Plant Lovers
In this 'tribe' knowledge is shared, inspiring DIY's are featured and styling tips exchanged between plant buddies and green friends. The #urbanjunglebloggers on Instagram quickly became one of the most popular houseplant-related hashtags. You can join this wonderful green community, for example by joining their challenges on Instagram, such as the Stay Home with Plants challenge now that nearly half the world's population is under some form restriction as governments move to stop the spread of coronavirus.
Celebrating the Human/Nature Connection
The Jungalow is a place that will inspire you to tap into your own creativity, connect with nature at home and help you to bring good vibes home. What started as a design blog in Justina Blakeney's tiny, plant-filled living room back in 2009, has since grown into a lifestyle brand and the go-to source for jungalicious inspiration. Get inspired by the colorful interior and inspirational pictures on her Instagram feed, each one of them filled with at least one plant!
Sharing Her Plant Love With You
Plant blogger and lover Iris started a plant shelter, where she adopted abandoned and neglected plants. On Instagram, Iris shares her knowledge about plant care and she documents the development, growth, and funny insights about her plants. Mama Botanica has grown into an international plant community where you can find besides interesting tips & tricks, also the most beautiful inspirational pictures.
Everybody Should Have at Least One Plant
With a YouTube channel filled with plant advice by Christian, Crazy Plant Guy definitely represents his title. Daily vlogs and elaborate YouTube videos on how to take care of your plants. Christian walks you through each step of taking care of your green friends. "Everyone should have at least one plant" quotes Christian on his @crazyplantguy account. And let he just have the skills to tutor you how to keep it alive. Check out his YouTube videos and soon you move from 1, to 2, to more plants and you start your own urban jungle!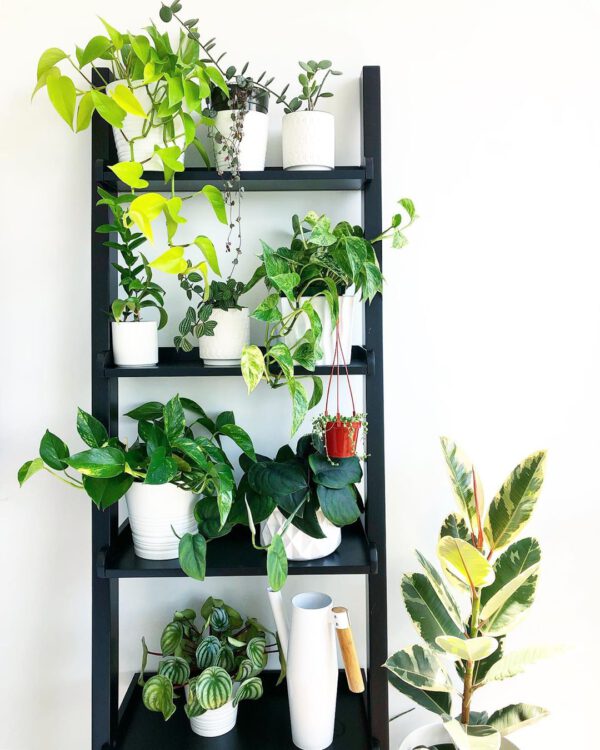 Brooklyn-Based Black Queer Femme Kween
Plantfluencer, plant enthusiast, collector and community builder a.k.a. Christopher of Plantkween. Plantkween shares secrets to self-care and self-growth through houseplants. Be sure to have your own urban jungle in no-time if you follow this plant lover filled with positivity. With the @plantkween Instagram account, Christopher builds a community through plants and radiates joy and positivity. If you tune in to the Instagram stories, you'll see days filled with plant shop hopping and other plantventures as this is part of a self-care routine.