After their magnificent display at this year's IPM in Essen (Germany), it was inevitable to have a Q&A with Miriam Busch, Rosen Tantau License Department. Out of all great novelties, their new rose Green Island® Poppy is certainly an eye-catcher. Learn more about this stunning rose with a ranunculus as its role model.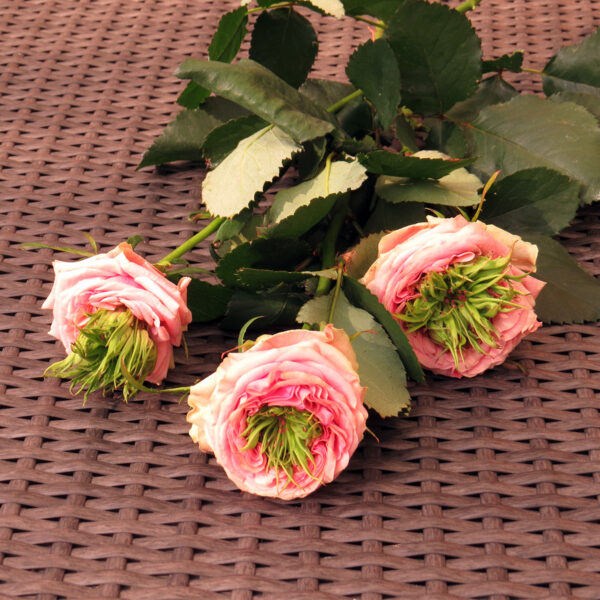 Green Island is not a common name for a rose series. Where does this name come from?
The Green Island® roses have a very eye-catching green center that looks like a green island in the middle of the flower.
Rosen Tantau developed the rose Green Island® Poppy in this series. Can you tell us how such a new rose is 'discovered'?
We especially observed these varieties during the selection and took the popular ranunculus and their beautiful looks as a role model.
As a breeder, how do you get such a special green feather in a rose? Was it intentional or coincidental?
The first rose of this assortment was a surprise on the selection field and then this special type was explicitly bred and optimized.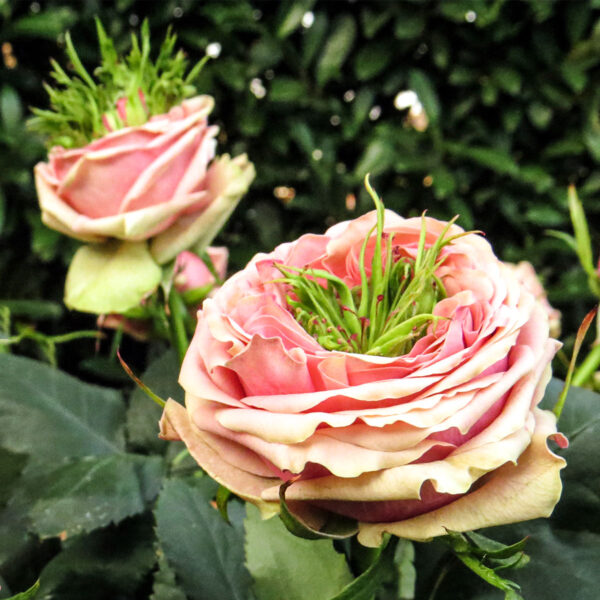 Where in the world and by which producer is this rose grown?
This rose is grown and sold all over the world.
How do you judge the market position of the 'nostalgic roses' like this Green Island® Poppy? Is this a hype or one that stays?
At the moment natural and modern flowers are a trend in floristry and as long as this trend continues, our nostalgic and garden rose shaped cut roses are popular.
There is also a Rose Green Island® Caribia (light pink) and Samoa (orange). Can we expect more varieties within this product group?
Yes, we want to have a wider range of colors and add new varieties to the Green Island® assortment so that you can have a Green Island® rose for every occasion and taste.
If you were a florist yourself, how would you use this rose?
We would use the Green Island® Poppy as an eye-catcher in a colorful modern bouquet.
As a breeder you constantly innovate, so we can see. Just look at the exclusive varieties that you are introducing. Where are you currently focusing on?
Sustainability is also becoming more and more important in our industry and we do our best to make every step of production as sustainable and ecological as possible. A final word from Miriam Busch, in general about Roses Tantau: "We are considered to be a pioneer when it comes to nostalgic, extraordinary and especially characteristic roses. We have made it our mission to have the right cut roses for every occasion and continue to passionately pursue this goal." Thank you, Miriam Busch, for cooperating in this Q&A and for the wonderful bunches of rose Green Island® Poppy that you sent, despite all her other responsibilities during this corona crisis.