Become immersed in the enchanted world of Dutch Master Florist Robert Koene, a breathtaking floral event designer.
How is Robert Koene coping with the current Corona outbreak?
An interview with Robert Koene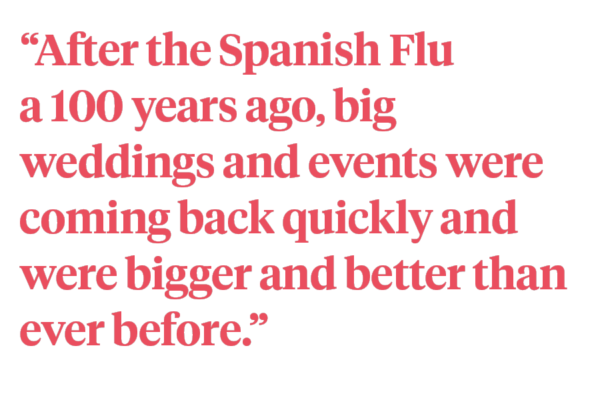 Robert Koene was born in the Netherlands into a family with roots in flowers and plants. He grew up helping his father in his export company. Robert helped packing the flowers, so he knows a lot about the export and wholesale business. On the other hand, he also understands the growers. So one of his strengths in his business of consulting and teaching is how to best buy flowers and have minimal waist. Robert normally works for big traders and florists in the Middle East. But now all events, all teaching classes and weddings are cancelled, due to the Corona outbreak.
I've had a huge set back because of COVID-19. My normal life is traveling and working with flowers, all over the world. Especially in the Middle East. Normally I work for different clients that appreciate the beauty and sophisticated, elegant design. They entrust me to visually interpret their culture, visions and dreams. Clients of mine include royalty, socialites and elite international corporations.
I believe this difficult time also brings lots of new opportunities for flower delivering companies and for online sales. I think it's important to use your social media like Facebook, Instagram, LinkedIn and others, to show people what you are doing. I invested a lot of time and effort in new ways of teaching. I've made tutorial videos: fundamentals and some consulting too. In my videos I show my style, focused on event design. For decorations in big palaces for example, trying to show that you need lots of passion to express emotions of joy and love. You need them to make a decoration with a visual message with panache. My videos are subtitled in Arab but spoken in English, so they can be viewed and followed all over the world.
So my wish is to help my clients' dreams come true, and give my interpretation of their vision with transforming innovation and artistry. But for the time being we will teach online. Teaching in person with the right materials is so much more fun! I hope soon this will be possible again. After the Spanish Flu a 100 years ago, big weddings and events were coming back quickly and were bigger and better than ever before, so I hope that everything will go back to normal for our industry.
Products Robert Koene really likes to work with: All summer flowers of
Marginpar
, Meijer Roses,
Red Naomi
of
Porta Nova
,
Avalanche+
, Hydrangea (he is also ambassador for Hydrangea World), and has a big heart for
Crown Jewels Gloriosa
, the Vandas of
Ansu
, Pulcher, Ichtus, Grootscholten and many more.
robertkoene.com
@robertkoenefloralart