The worldwide horticultural sector is under great pressure during the corona crisis. By participating in the
#flowers4oxygen
movement, Robert Sprengers hopes to bring parties together to make a stand. "We have to support and activate floriculture worldwide to create a powerful sound that benefits the entire horticultural sector. Not just now, but also for the future."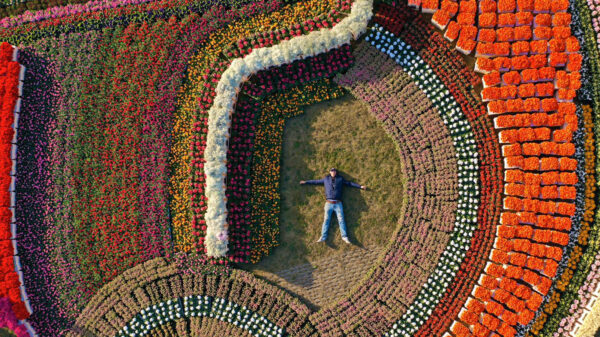 Life-size artwork
Robert has been involved in
#flowers4oxygen
right from the start. As marketing manager of
Floral Trade Group (FTG)
, he has a large international network, both inside and outside the flower industry. He now uses it to spread the positive message of the movement and to link various parties. Robert: "I am genuinely interested in people and love to connect. It's great to see that we are now receiving back full support and cooperation for
#flowers4oxygen
."
Bundling ideas and making them powerful
When Robert saw how the world is going through tough times, he wanted nothing more than to support the sick, surviving relatives, doctors and caretakers. Robert: "That is why I seized the opportunity to join
#flowers4oxygen
with both hands. A lot of great ideas are now emerging. We can bundle them and make them more powerful, so that our health care can feel that we see and appreciate what they do."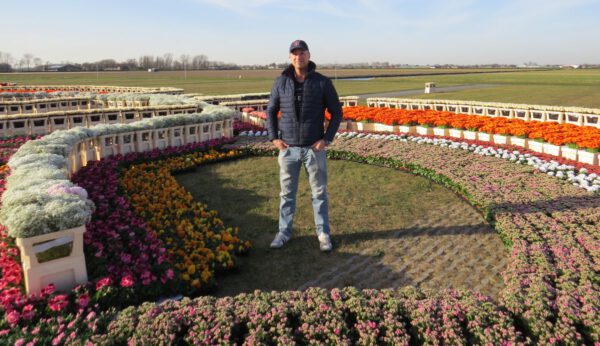 Larger movement
At the same time, Robert wants to motivate and activate global floriculture as quickly as possible during these difficult times. "We all see that florists are closing and that supermarkets prefer to sell toilet paper, while we know that flowers and plants provide us with love and happiness," Robert says. "With
#flowers4oxygen
we want to make the world ask for flowers. We want people to understand our message, so they will literally shout "flowers4oxygen". Not only because of the oxygen, but also because of the positive properties of flowers and plants."
Lasting effect for floriculture
Robert proudly talks about the team that works so hard to spread the positive message of
#flowers4oxygen
. The dedication to make a reality of what we believe in, he calls unique. Robert: "Everyone immediately started working together. Despite our diverse backgrounds, we fight side by side and we are not each other's competitors. Our message "We do it together" starts with ourselves. This makes our appeal to the outside world very strong." Robert hopes that the movement to support and activate floriculture worldwide will continue to have a beneficial effect on floriculture even after the corona crisis. "We must send our positive signals out into the world now and let governments know that flowers and plants are important to us, also during crisis situations. So that people can continue to buy flowers from their florist or supermarket in any situation." Interview:
Tekstbureau Met Anne
Read about #flowers4oxygen on Thursd.