There's some good news about the Dianthus. This long-time cottage garden favorite has got a new family member. Florensis - breeder and supplier of starting material for professional growers - introduces a gorgeous special variety in their Dianthus Code series; Dianthus XOXO®, carrying a lovely message full of meaning. What that message is you can read below.
A New 'Flower From the Gods'
Dianthus flowers, also known as 'the Poet's Carnation' or 'Sweet William', were very common in ancient Greek and Roman times. They were often seen in ornate friezes adorning buildings of importance and were added to celebratory garlands. The name of this genus is derived from a combination of the Greek words 'dios' (god) and 'anthos' (flower), or 'flower of the gods.'
And this one, for sure, is a flower of the gods. Look at the size and quantity of flowers of the Dianthus XOXO. Do they come any brighter than this?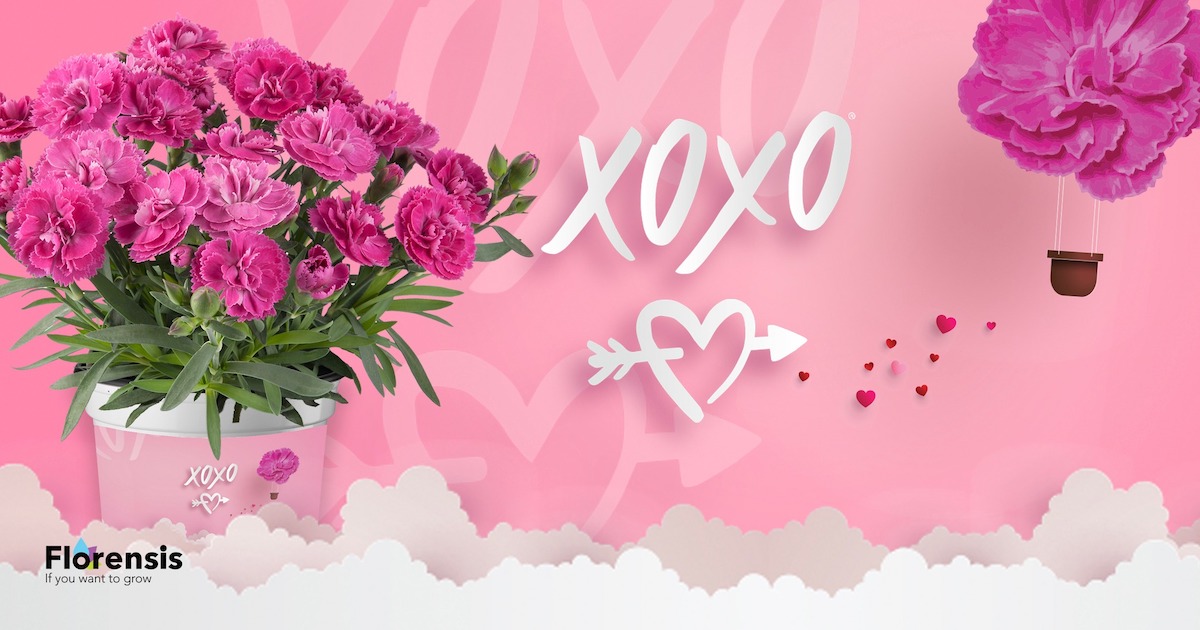 The Dianthus XOXO has a lot of very bright pink flowers that fill the pot completely. This variety is easy to produce for growers, also for larger containers. We can't wait to see this plant at a garden center, or flower shop nearby.
The Creator Florensis
Florensis is the creator of this series of Dianthus. (There are more colors available). Florensis an innovative, second-generation family business from a little place in the Netherlands. The company has a proven track record worldwide as a breeder and as a supplier of starting material for professional growers. With 2,500(!) dedicated and highly-skilled employees from the Netherlands, Europe, and far beyond, Florensis produces over 1 billion young plants from seed, cuttings, and tissue culture every year. Think about that, 1 billion plants!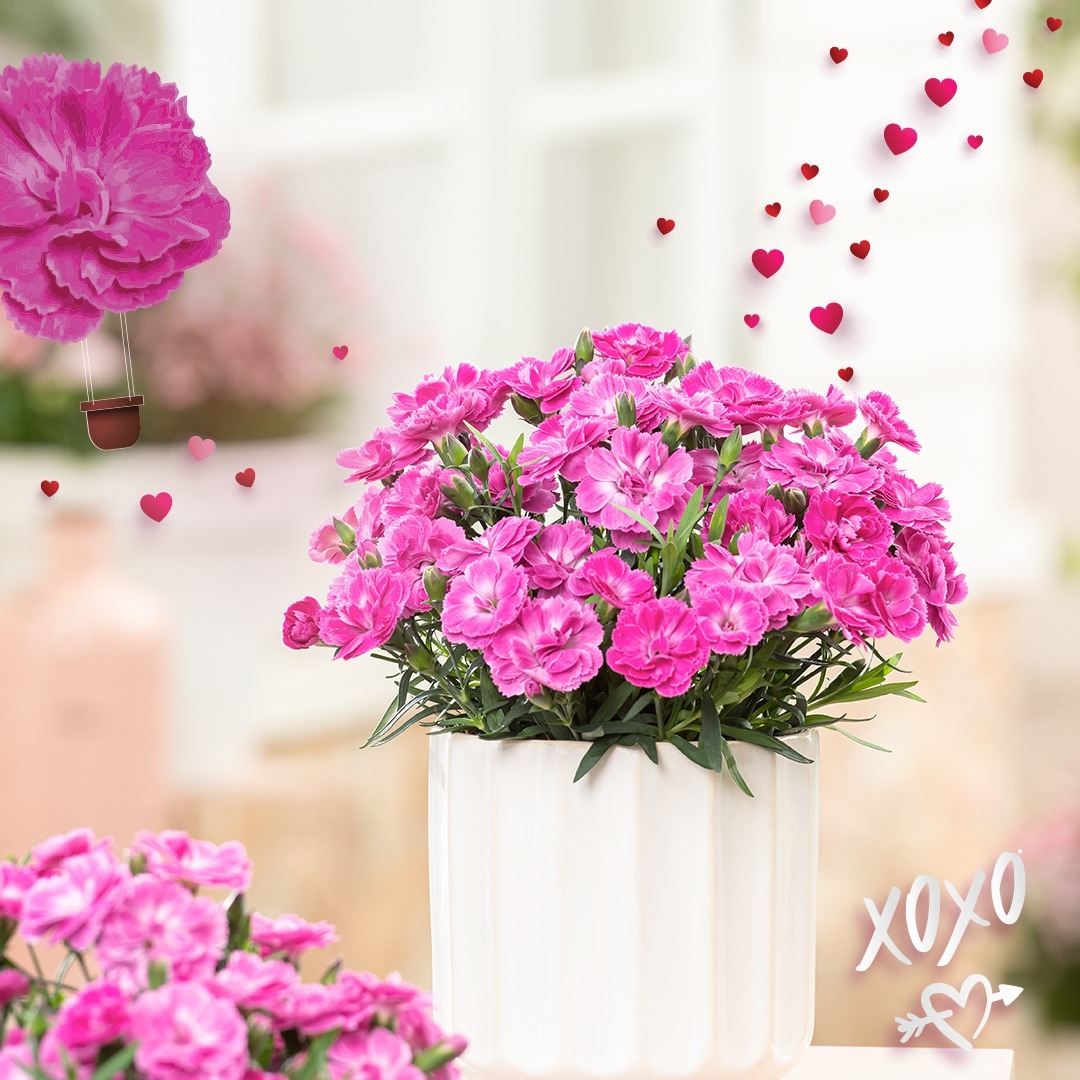 Dianthus Code® Series - What Are the Advantages to Growers?
Florensis' Dianthus Code® series has been bred for biennial cultivation as well as for a first-year flowering production. The dianthus plants in this series are easier for filling up pots and containers than comparable series on the market and are therefore also suitable for somewhat bigger pot sizes. The earliness and uniformity of this series are - according to Florensis - perfectly in line with what growers are looking for. The Code series consists of seven bright colors, ranging from pure white to salmon.
And now contains one extra special variety - the Dianthus XOXO.
Dianthus XOXO - What Does XOXO Mean?
The name Dianthus XOXO is chosen for a reason. Choosing plants for your home is more than creating and growing beautiful plants. It's not only the beauty and quality of the product, but it's also in the name. A good and catchy name really helps attract customers. In floriculture, we all understand that flowers and plants are the way to express love and affection. It's pretty common knowledge that XOXO means "hugs and kisses." According to Dictionary.com, it's generally thought of as a "lighthearted way of expressing affection, sincerity, or deep friendship." The X represents a kiss, while the O represents a hug. This is most likely because the X is a stylized way of showing two mouths kissing, and the O looks like two pairs of arms connecting for a hug. While XOXO is a symbol of love, it's not always meant to be taken as a symbol of undying passion. XOXO is just as appropriate to use as an email sign-off to a friend as it is to use to sign an anniversary card to a significant other.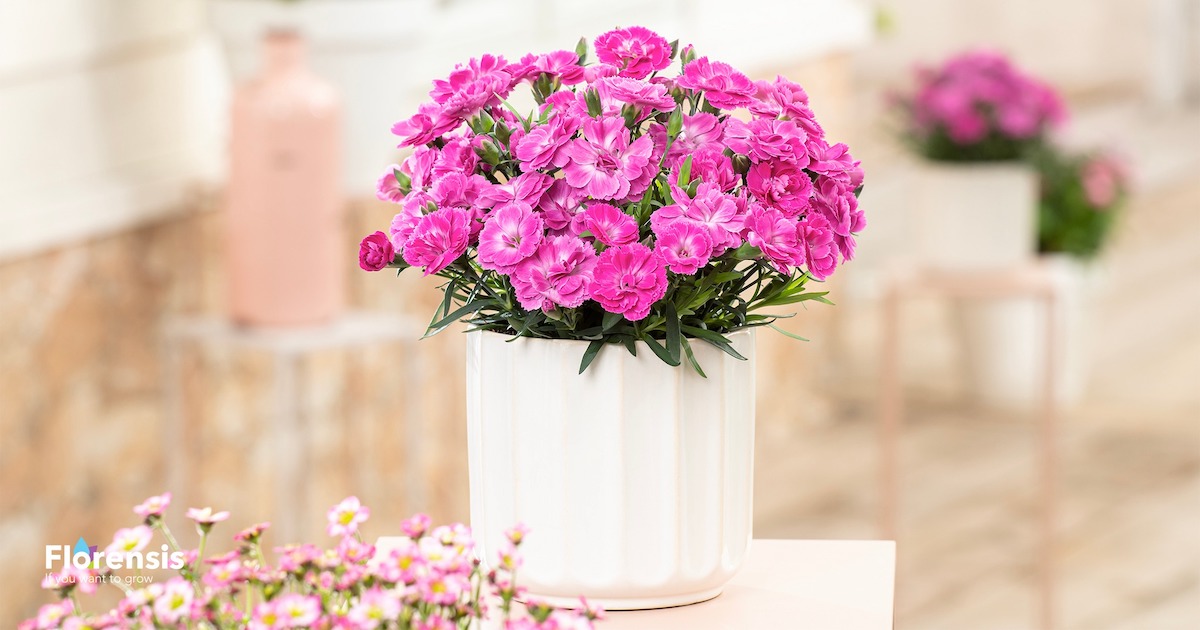 Dianthus XOXO® - Love and Affection All Year Round
Having a very beautiful and friendly-looking plant, with a very catchy name is good to have in your garden center or flower shop. It instantly lifts the mood of your customers. Because there's always someone you'd like to say XOXO to.
This branding of the Dianthus XOXO shows that you can send your loved ones a special message without relying on modern technology. A great way to say 'I think about you', 'I like you' or 'I appreciate you' not only on special days but all year round!