Sian Flowers will participate in the 2022 IFTF trade show in the Netherlands. Business Development & Marketing Manager Yvonne Chelagat Tirop explains why they love to be at the biggest international floricultural fair in the Netherlands.
Sian Flowers at IFTF 2022
Sian Flowers is the leading Kenyan producer of high-quality roses and summer flowers. The group of four flower farms, all located in Kenya, produces a wide variety of flowers of the highest quality with a portfolio of standard, spray roses and summer flowers. The Sian Flowers brand is synonymous with quality, reliability, and responsibility.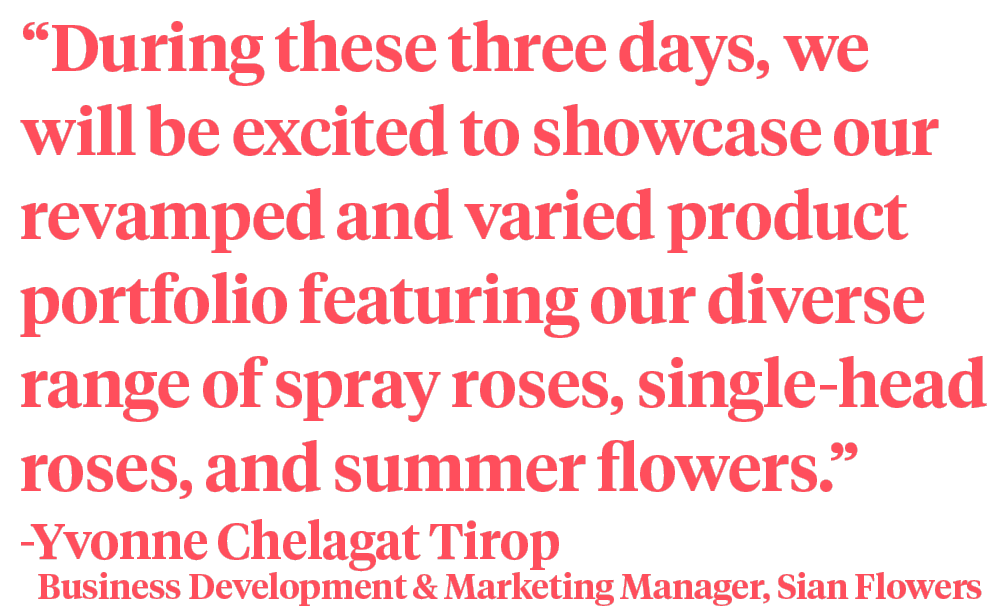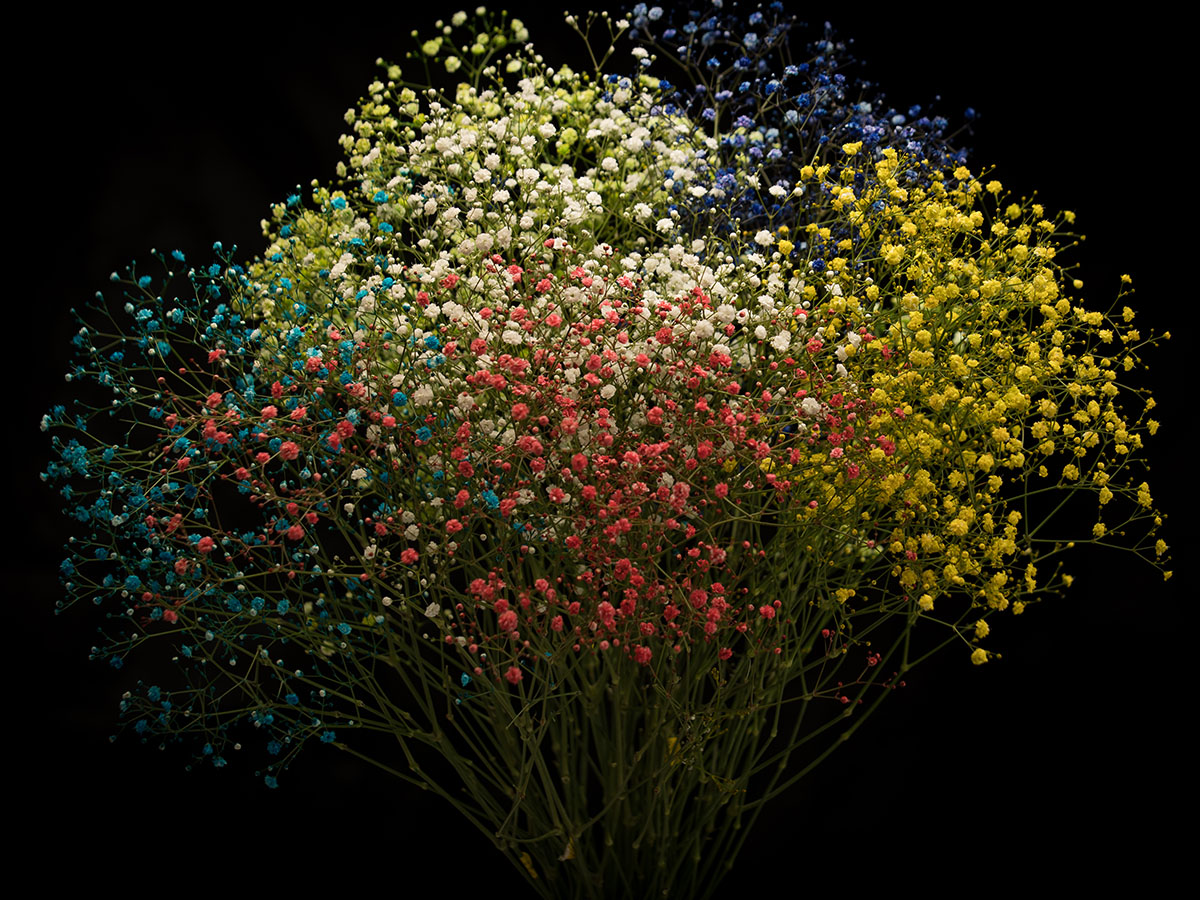 With potential like this, you must show yourself to the world, as Yvonne Chelaget Tirop explains:
"First of all, the International Floriculture Trade Fair presents yet another great opportunity to meet our existing customers face-to-face and to interact with new potential customers

During these three days, we will be excited to showcase our revamped and varied product portfolio featuring our diverse range of spray roses, single-head roses, and summer flowers."
Rebranding Sian Roses to Sian Flowers
What used to be a group of growers with standard, garden, and spray roses only is now a conglomerate of farms with an impressive portfolio that includes summer flowers, like hypericum, delphinium, statice, sunflowers, and carnations, and even greens like ruscus.
Yvonne:
"Following our rebranding from Sian Roses to Sian Flowers the IFTF will present an excellent opportunity to continue promoting our reputable brand and create more awareness about it in the market.

The annual IFTF is always a great meeting point and that presents a perfect opportunity for networking and get to interact with key players in the floriculture industry whilst staying up to date with industry trends."

Come & Visit
On behalf of Yvonne, you are warmly invited to visit booth no C2.02 at the International Floriculture Trade Fair (IFTF) in the Netherlands.
IFTF Exhibition Hours:
Wednesday, Nov. 9, 2022, from 10:00 - 18:00
Thursday, Nov. 10, 2022, from 10:00 - 18:00
Friday, Nov. 11, 2022, from 10:00 - 17:00

IFTF Venue Address:
Expo Greater Amsterdam (formerly Expo Haarlemmermeer)
Stelling 1
2141 SB Vijfhuizen
Netherlands