"I am astounded by the interest in our 100% biodegradable floral foam alternative." That was the first sentence Sido Fokkema, the CEO of Agra-Wool International said during a visit and brief interview at the Trendz exhibition in Gorinchem, Netherlands.
The interview was brief because it was not easy getting in the way of many visitors who wanted to know about the revolutionary Sideau® floral blocks.
Why Sideau Is at the Trendz Exhibition
Trendz is an inspirational trade event for home deco and lifestyle. The participants offer a mix of all kinds of things for the house that make people happy. One clearly visible trend for sure over recent years is to use more sustainable materials. That includes the decorations you put in your homes or florist stores. Yes, many florists and floral students visit Trendz, because there is a great fusion between home deco and horticulture. A plant needs a pot, and a flower needs a vase.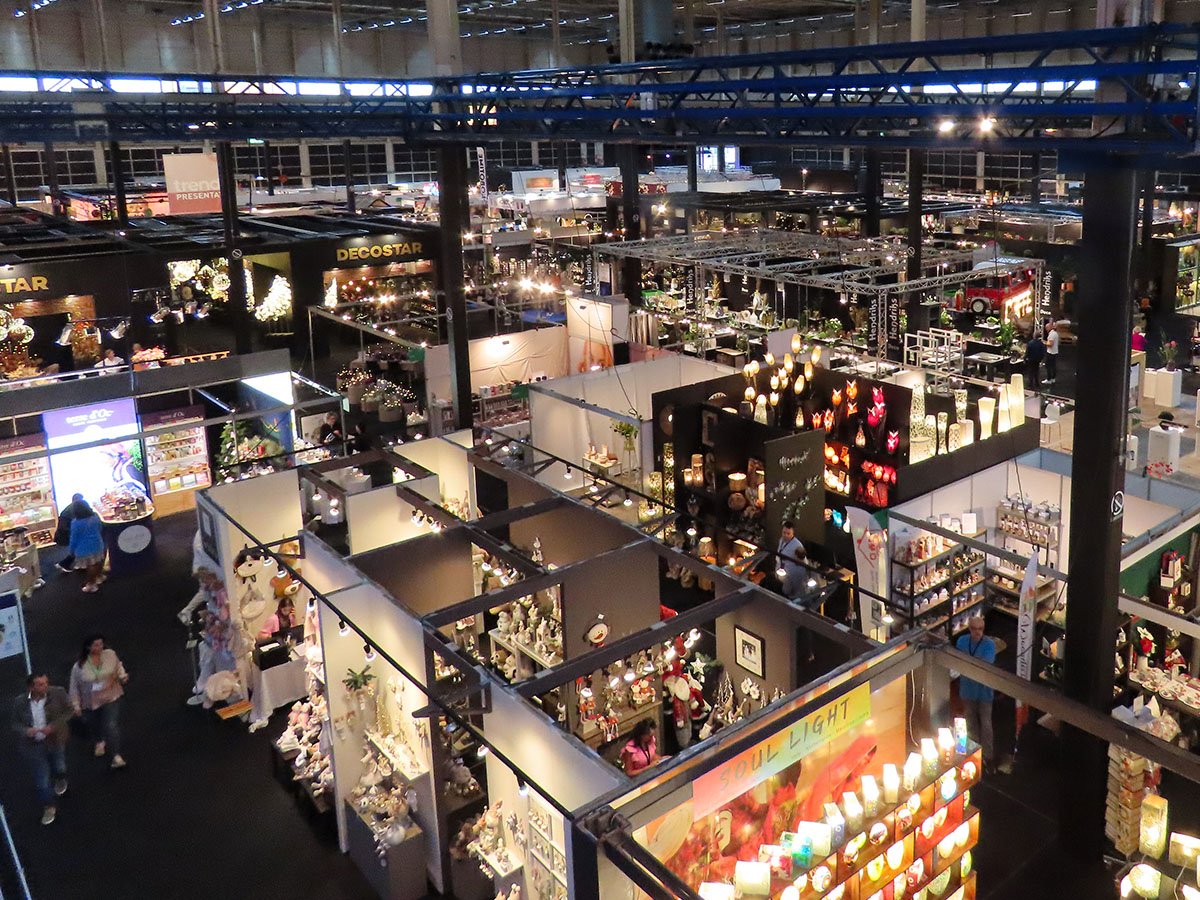 Presenting Sideau®
The exhibition turned out to be the perfect place to present the sustainable and plastic-free floral Sideau® blocks to a growing group of environmentally conscious florists and a new generation of floral students who seek alternatives for existing foam.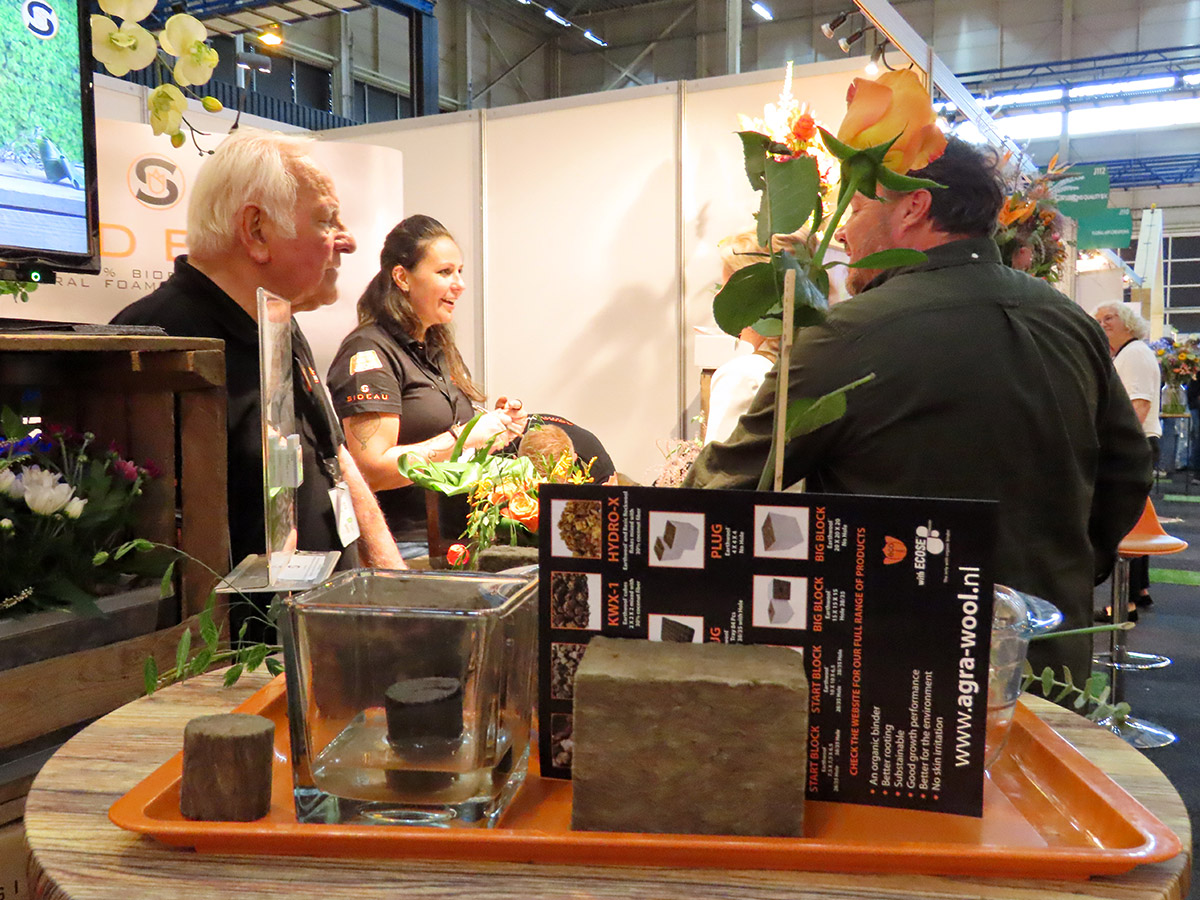 Two Major Advantages
Sido, the inventor and name-giver of Sideau®, explains that his product has two major advantages compared to other foam products. The first one is that it's reusable several times before it degrades. So, just put it back in a bucket of water, and within 15 seconds, it is ready for use or reuse.
The second plus is that the product completely resolves when put in nature. Only natural basalt powder remains.
Sido:
"After you have used and reused it a couple of times, just put Sideau® in your garden, in a plant pot, or anywhere in nature. It is made of high-nutrient basalt, a volcanic igneous rock. Most people, especially growers, know how well nature thrives on volcanic soil. So it will be great as a fertilizer."
Other advantages to help the florist or floral designer to make work lighter are the structure that makes it easy to cut shapes with a simple serrated knife, and the smooth inserting of stems, hard and soft. Floral designers who do weddings and funerals have already discovered these features.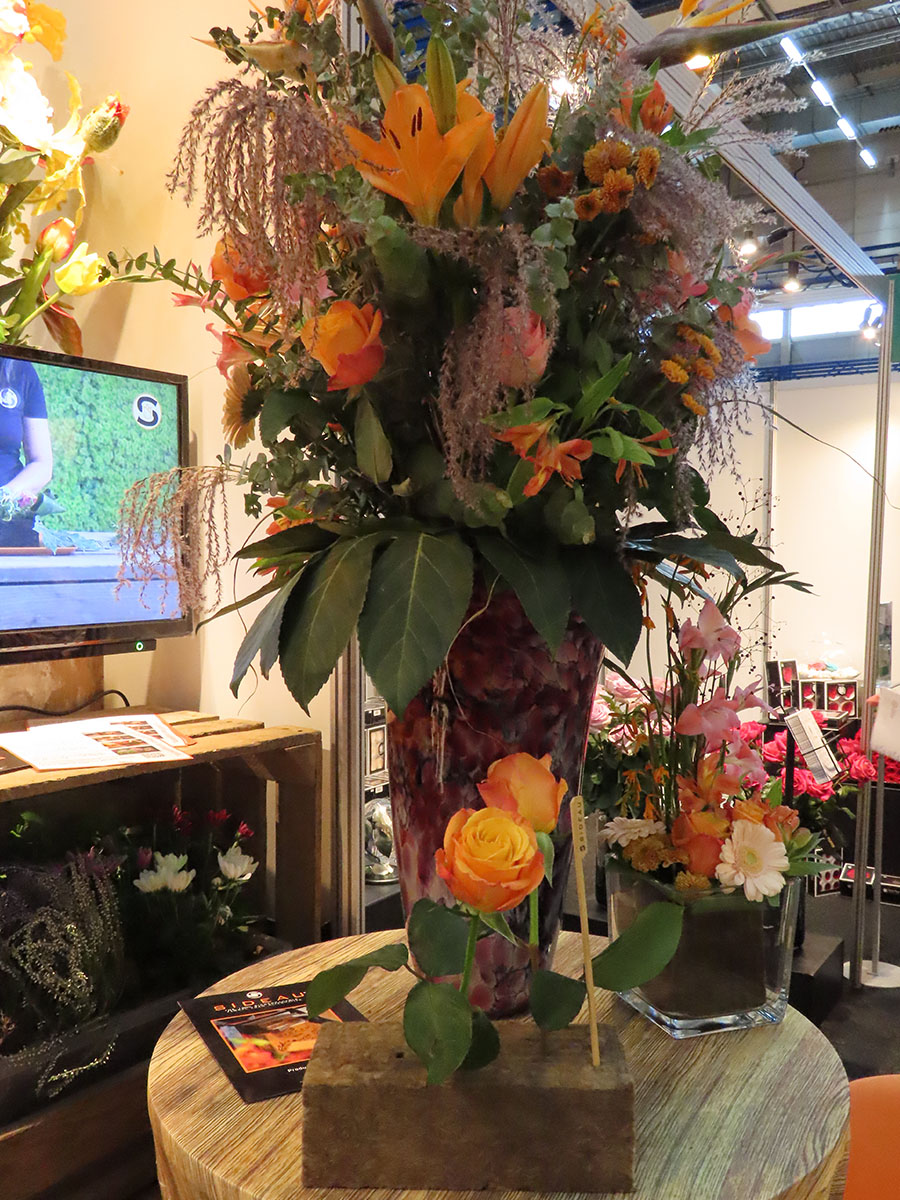 The Sustainable Florist
Sido recognizes that there is a world to be won with his biodegradable floral blocks. Not every florist is as sustainable as he or she thinks. Besides the use of paper wrappings, bio flower food, flowers and plants with sustainable certifications, it is also about the type of floral foam you use.
"Not every florist is ready for this or willing to try it", he says. "It is basically because they are used to working for a specific type of foam and think no further. I am happy that we target many forward florists and young floral apprentices here at Trendz to talk to, explain what is Sideau®, explain its benefits, let them feel and try it themselves, and take a free block home or to their shop to work with."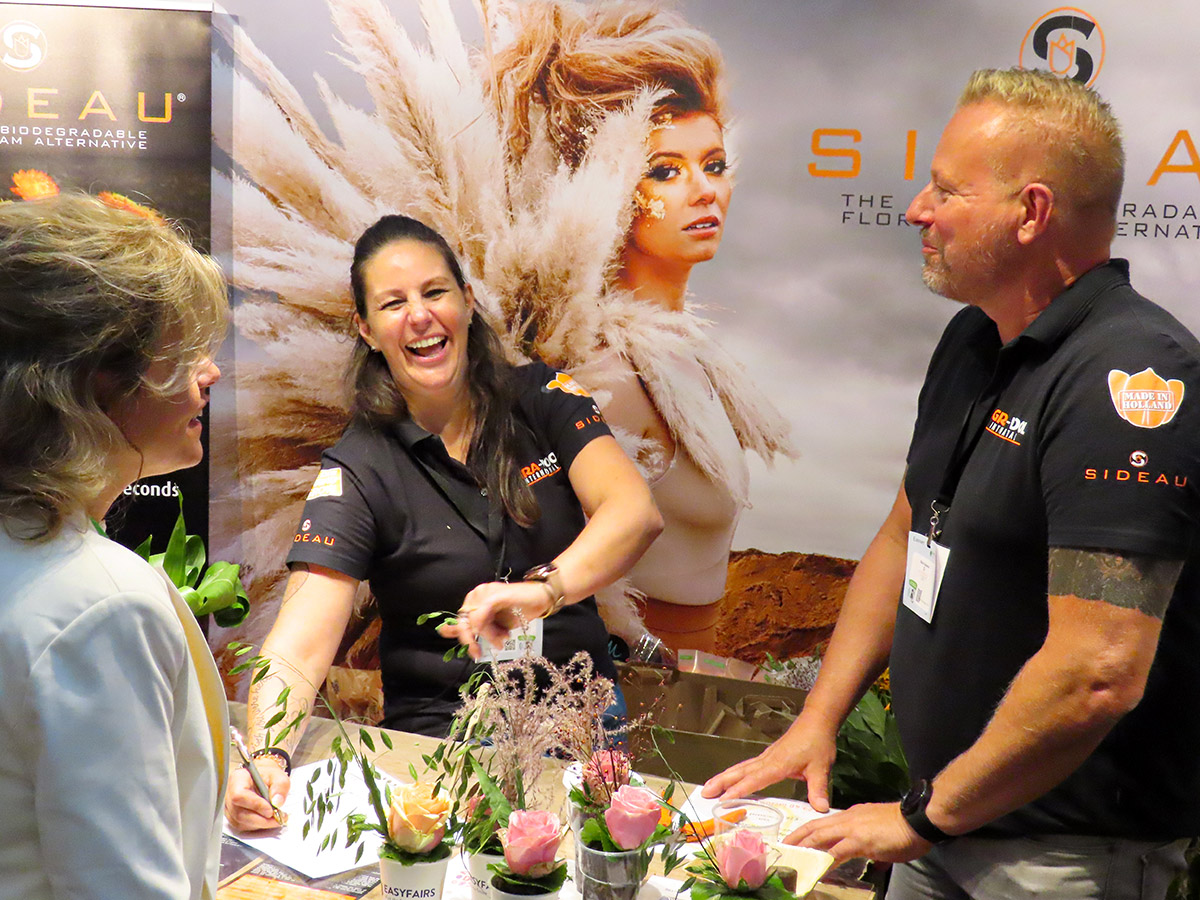 Creating Consciousness
By the looks of it, Sido and his team are too busy with the many curious people visiting the Agra-Wool Sideau® booth in the flower and plants section of the Trendz exhibition. So, it remains a brief visit, taking a few pictures and leaving Sido with a big smile on his face, realizing that with the overwhelming interest of conscious florists and floriculture students, the time for his 100% biodegradable floral foam alternative has come.