We like to welcome you and thank you for visiting our page for the Thursd Online Trade Fair. Here we invite you to learn more about Myflowers.online, and why so many growers, and (florist) buyers choose for us.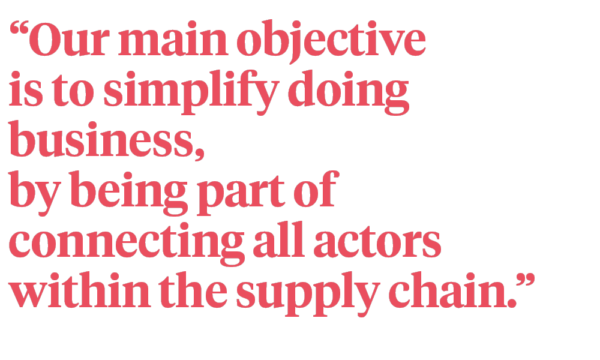 About Myflowers.online
We at Myflowers.online, are a team with more than 25 years of experience in the flower industry. In these 25 years, we have created a huge network in the flower industry. From growers to buyers to logistical services. And everything around. In short:
We understand the supply chain. From the fields to the flower shops.
Following our vision of 2015, we created a digital Marketplace with the intention of facilitating negotiations between South American growers and florists around the world. This vision is based to give more strength though technical resources and support to South American farmers. And reduce the traditional processes and surcharges.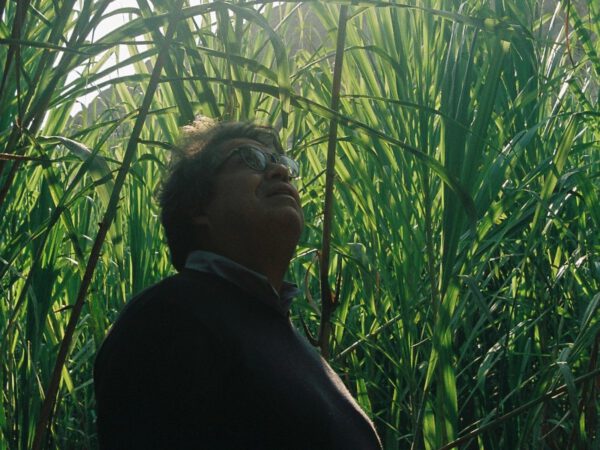 CEO Carlos Rangel had the vision to improve the connections between growers and suppliers and (florist) buyers
What does that mean?
It's easy. You have direct access to growers on the Myflowers.online platform. Using the platform makes you receive a fresher and cheaper product! On Myflowers.online, the growers and suppliers can offer their availability of daily flowers. And buyers can access the inventory 24/7. Myflowers.online is a platform that simplifies doing business and reduces traditional processes and surcharges between flower producers and buyers. Around the globe. All in a transparent way. The products will be from the grower to your shop in record time! There's no need for so many handling in between, it is possible to buy directly at the source and receive it in your flower shop. This is not only better for the products, because it is fresher and handled less, (so fewer possibilities for damages of the products), but it's also way cheaper.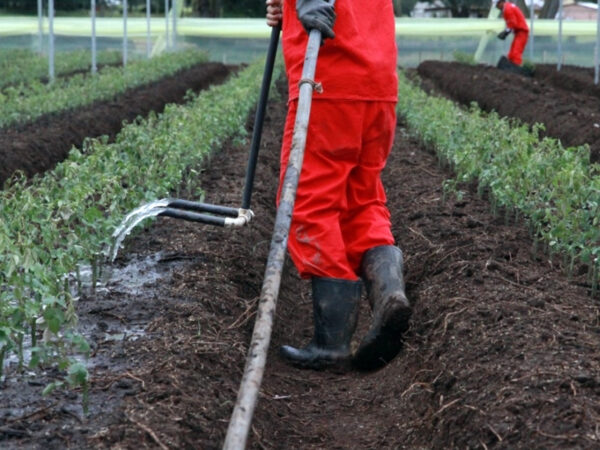 The staff of a Colombian roses farm processing the first steps of production of the future harvest. You can pre-book your program from these steps with us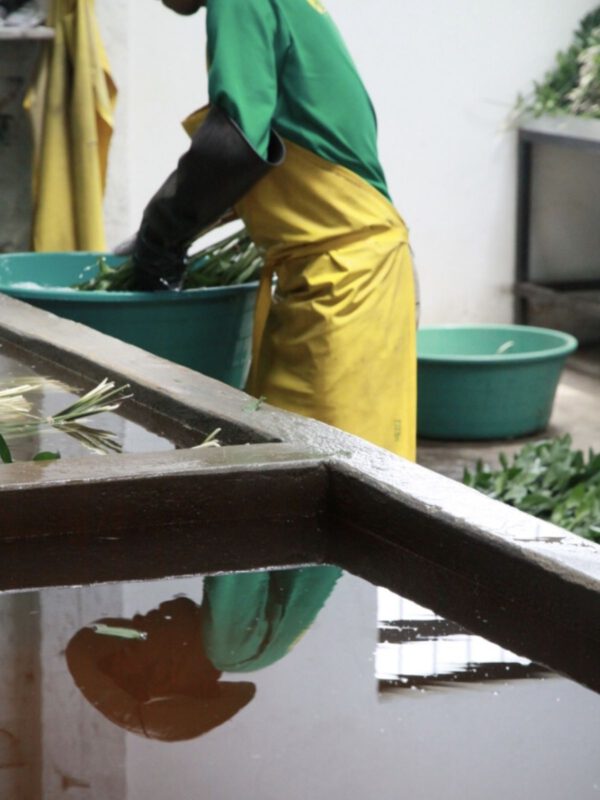 We can see the team of the farm in the work process for the installation of new production in one of their greenhouses.
Advantages for Everyone
Members have access to a large database of available products, have payment guarantees, and profit from the advantages of scale of the logistic services offered by us. From import to export, the people of Myflowers.online take the control of your purchase and organize for you all the necessary processes. All this for realistic and middleman-free prices.
We believe flower producers should be able to access international markets directly and safely, and it is important that the B2B buying and selling processes are guaranteed.
Our main objective is to simplify doing business, by being part of connecting all actors within the supply chain.
This is a People Business!
At Myflowers.online, you'll find a multidisciplinary team of experts in activities related to foreign trade, which offers customers a marketplace with a complete supply chain platform. We do this around the world, by optimizing the commercial activity, all through efficient processes coordination and personalized customer service. Our team is people-oriented. This is a People Business! Through our platform you will join the new business trend in the current market; online connectivity with as little processes and surcharges in between as possible.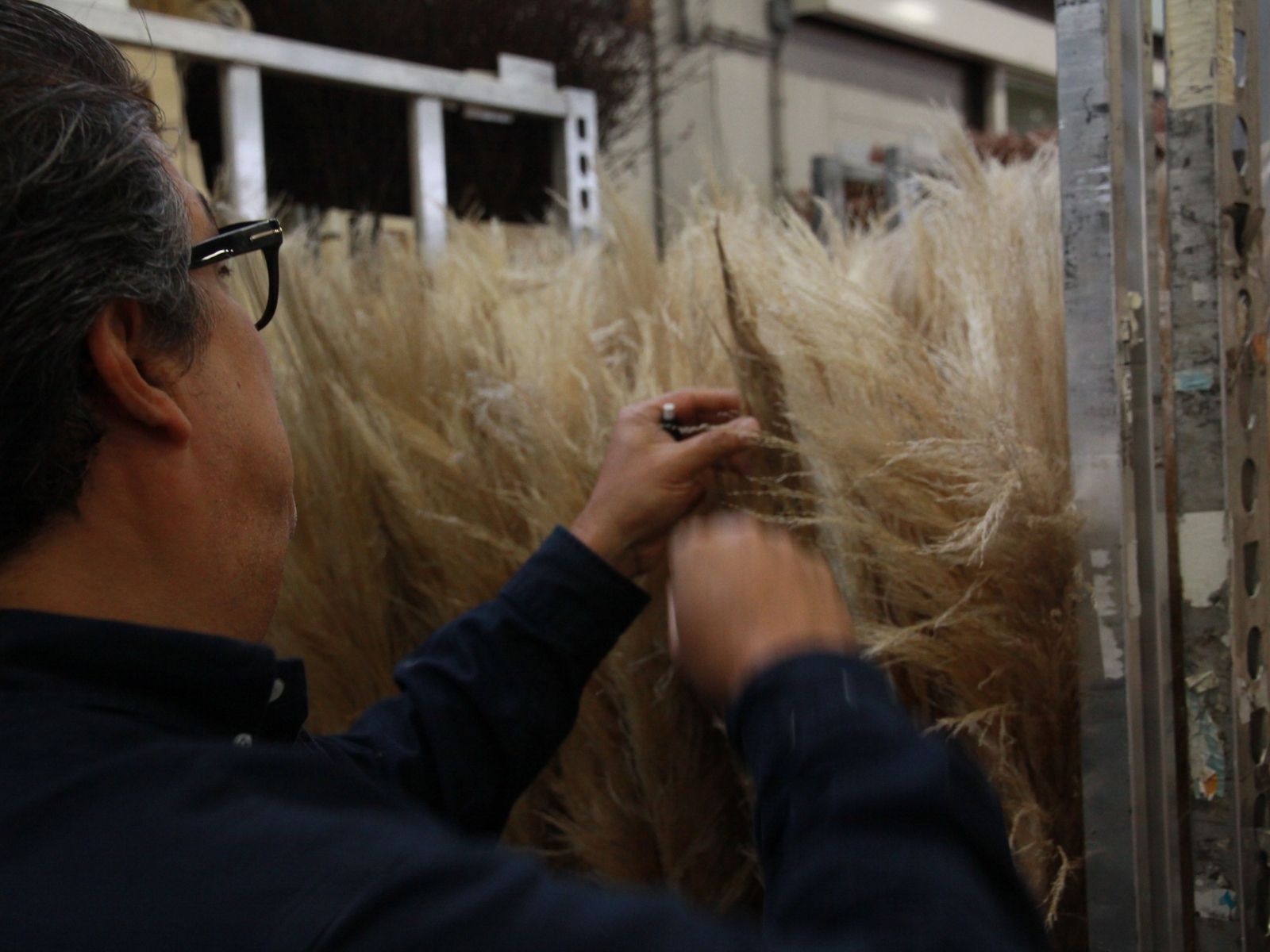 Checking the imported pampas grasses
Access to a Large Network
We have a strong and close partnership with the best farms of flower producers in South America. This gives us - and you - access to a consistent and large professional network. Via Myflowers.online you will be able to find your correct partner. The products offered are the ones you will need.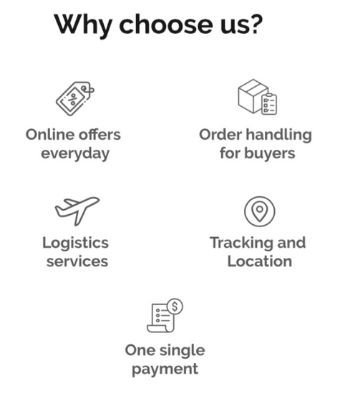 Website: https://myflowers.online Facebook : @Myflowers.onlinefanpage Instagram : @my_flowers.online Contact : Telephone Colombia: +57 1 3585 862 Telephone Netherlands: +31 6 18 112 874 E-mail: [email protected] Address: Wijkermeerstraat 5 21331 HB Hoofddorp Netherlands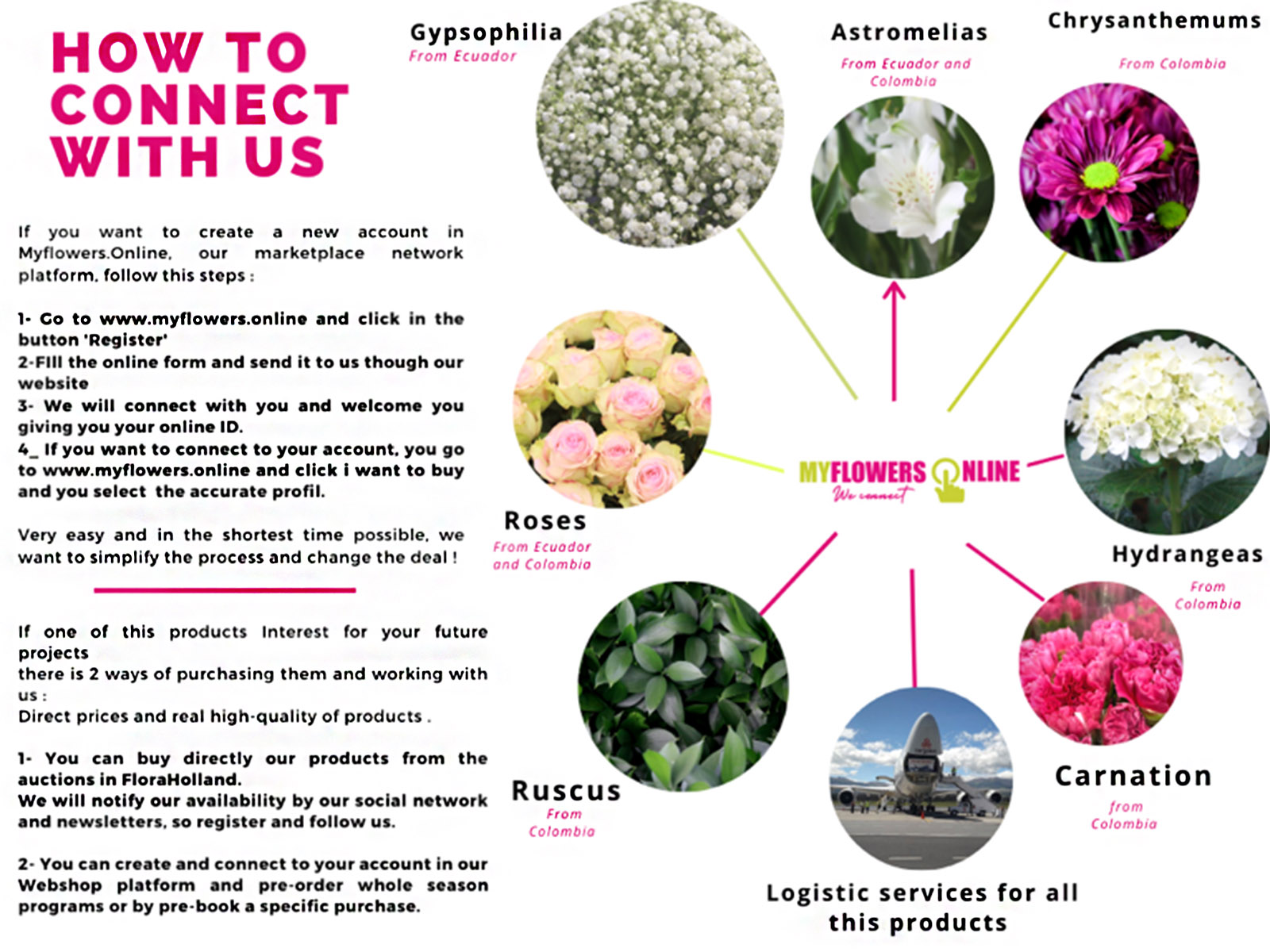 We want to show you how easy is to connect with us, and what we can provide in a range of products