The Beauty of the Sunny Girl Paeonia
When spring is in season and our mood calls for colorful and seasonal flowers, we slowly start to think about peonies. Although for true peony fans it's the flower they can't get enough of, preferably throughout the entire year. Whoever falls for the beauty of the paeonia is lucky to be enchanted by several shapes and colors. With its butter yellow color and double-flowered shape, the exclusive yellow Sunny Girl peony is THE peony we long for at this moment.
Yellow equals energy
and the warm color brings us positive vibes. Two aspects we can't seem to get enough of these days when moving slowly towards our Easter festivities in isolation this weekend.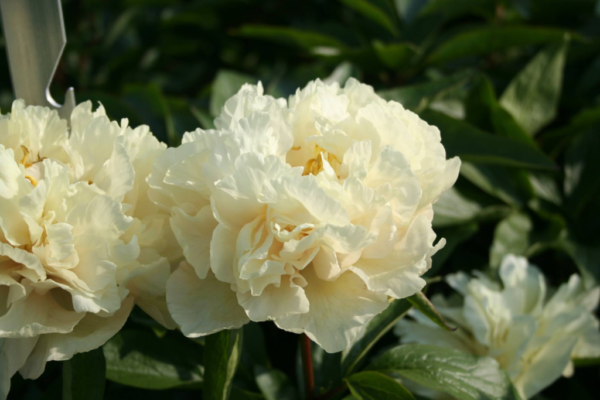 In Pursuit of Perfection
With its ancient origin in China, the Paeonia – not to be mistaken as a relative of the traditional rose - is available with soft pink petals, in moody dark colors or as a fresh white and warm yellow variant. The possibilities are endless and yet intriguing when they do match their pursuit of perfection in a sense of 'full bloom guarantee': the assurance of the most beautiful bloom at just the right moment. The Sunny Girl peony is a creation of breeder Chris Laning and is registered in 1985.  It is one of the warm-colored yellow peonies in the Summer Gold assortment of The Peony Society, the world's foremost association of peony growers, traders, florists and stylists with high-quality varieties of Paeonia.
Summer Gold = Flower Support
This brisk yellow peony is proven to be of
positive effect on your health.
But besides showing you its support, this heavy-headed flower can use some additional support itself when it comes to performing an ultimate vase life. All that summer sunshine feeling comes with heavy flowers and the slight green stems thrive best when placed in a vase with a high neck. Looking to warm up for those summer days? Each of the yellow peonies in the
Summer Gold collection
has a distinct character and mood to choose from. A perfect flower to turn that longing for summer into some serious warming up for more positive and warmer days.