Yes! Engagement season is almost over and couples are starting to plan their weddings. People often get engaged around the holiday season to be around family and friends. According to Heartmanity, about 37 percent of couples get engaged between November and February of each year. Also on Valentine's Day, many couples got engaged and are now starting the planning process during these upcoming months. Roughly 85% of couples start wedding planning in less than two months of getting engaged, and 60% within a month of getting engaged says WeddingPro.
The most popular months to get married are from the months of May to October. More specifically, a study from The Oasis, says that September takes first place at 16 percent, followed by June at 15 percent, and lastly October, at 14 percent. This means that the most popular wedding seasons are Fall and Summer.
Be Prepared to Write a Lot of Proposals After the Engagement Season
On average, Martha Stewart sees 1,825,743 couples become engaged each year. A lot of couples will be shopping around for their wedding florists, so it is important to be able to create your proposals quickly and to capture the eye of your potential client. Details Flowers Software is the best software to do this because you can easily quote the bride on what they are looking for. Tell the story of your client's vision through customized inspiration photos on the Proposal.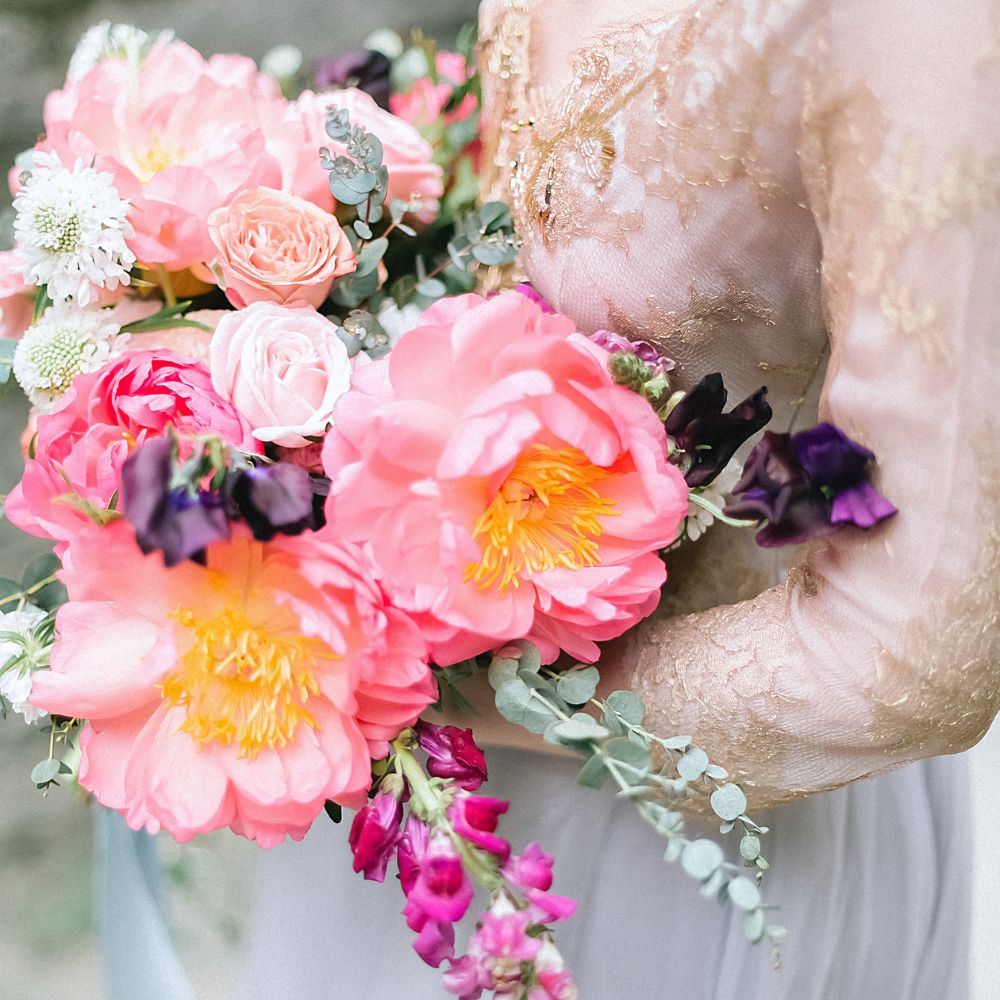 Surviving Engagement Season
In Details, florists can create templates to send a proposal quickly. Make sure to incorporate important details of the consultation in the Proposal. This can be sentimental family touches, their love for their animals, or a favorite place they like to visit with their significant other. In the Details Flowers platform, you can log all the correspondence with the potential client, so you do not forget!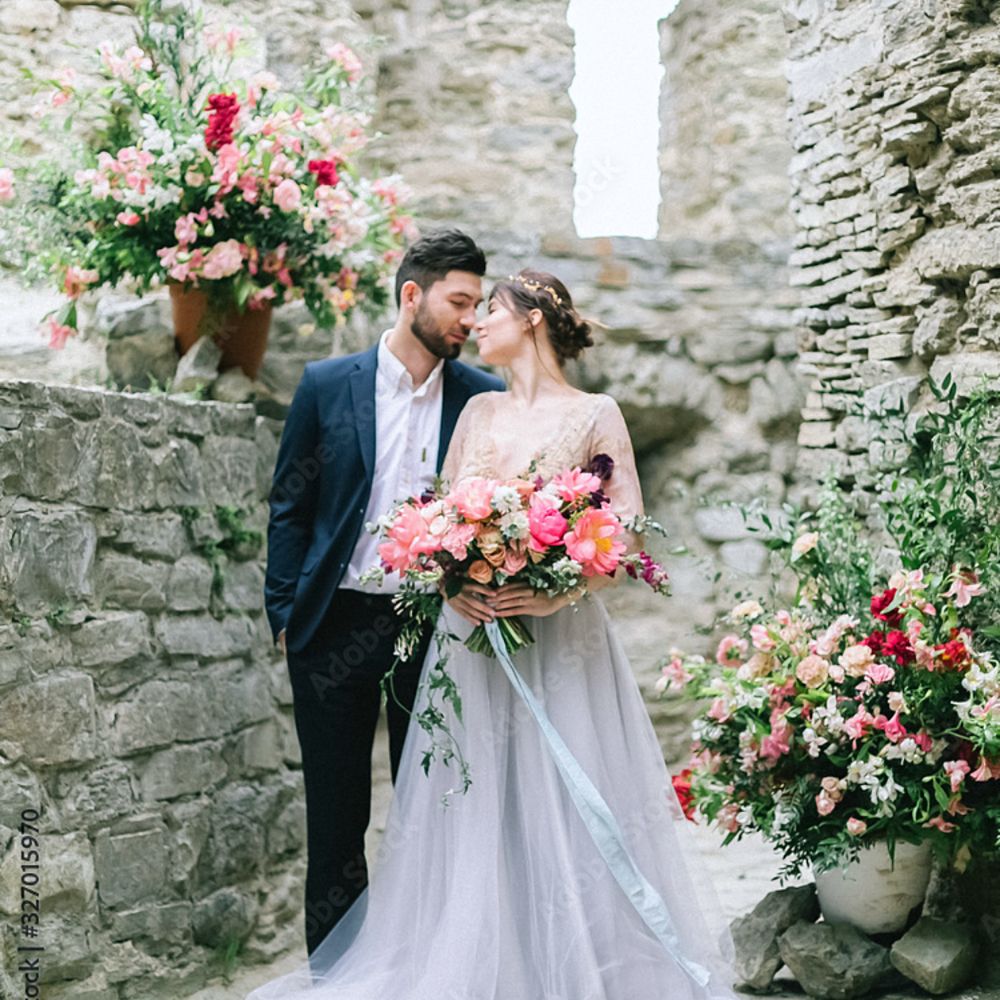 Stats on Proposals and Engagement
Nearly one in four proposers told us they feel pressure to plan something unique — and they are following through. The Knot believes about one in three engagements take place on a planned trip, and one in five proposers enlist professional vendors' help to plan or photograph it (up 8% since 2019). In addition, 90% of couples publicly share the details of their engagement on social media, with 78% announcing on Instagram and 77% doing so on Facebook.
Many people who want to create an impression may imitate celebrities who have proposed using enchanting designs. This can be a great way to open a new service to clients and build client relationships to be their florist for their weddings, anniversaries, etc. A florist can potentially increase these sales by incorporating flowers for engagements. Engagements are special occasions that need beautiful flowers, so marketing engagement flowers and creating special packages or deals for them can attract customers and increase sales. In Details, as a florist, you can create Recipe Collections for Engagement Flower options to sell for those looking to gift for that occasion. This way, you can send the quotes out quickly to their client so that they can book that special occasion.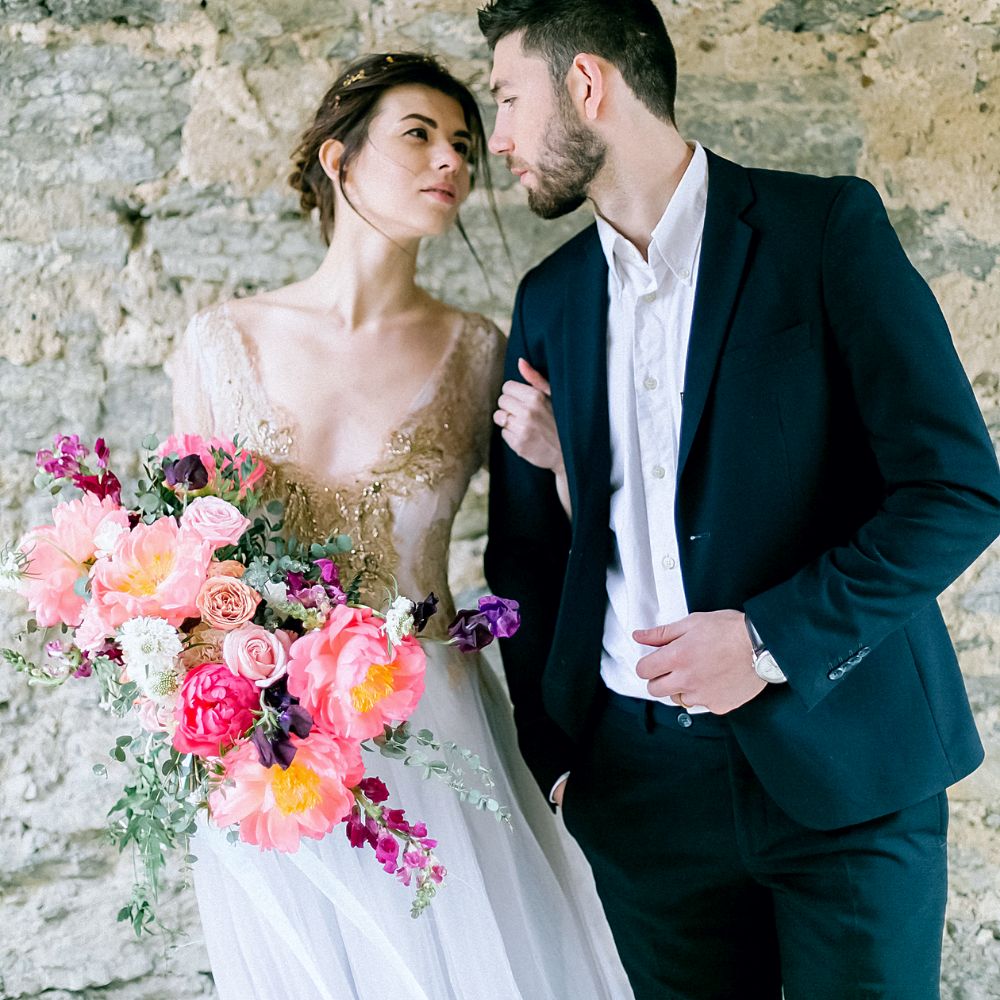 Florists can also have the option for family and friends to send flowers to congratulate their loved ones after their engagement. According to Details Flowers' internal data, the average cost of wedding flowers in 2022 was $2,400. The cost of wedding flowers has been steadily increasing over the last few years and is a result — at least somewhat — of the ongoing flower shortage and supply chain issues. And while the situation is slowly improving, there's no overnight fix, which means that couples should prepare for higher costs and increased demand when ordering wedding flowers.
It might be interesting to see other countries' stats too! Details can help forecast these floral trends! The data used can help farms plan for their growing season determining which flowers are most popular, and which flowers are in demand in a particular season.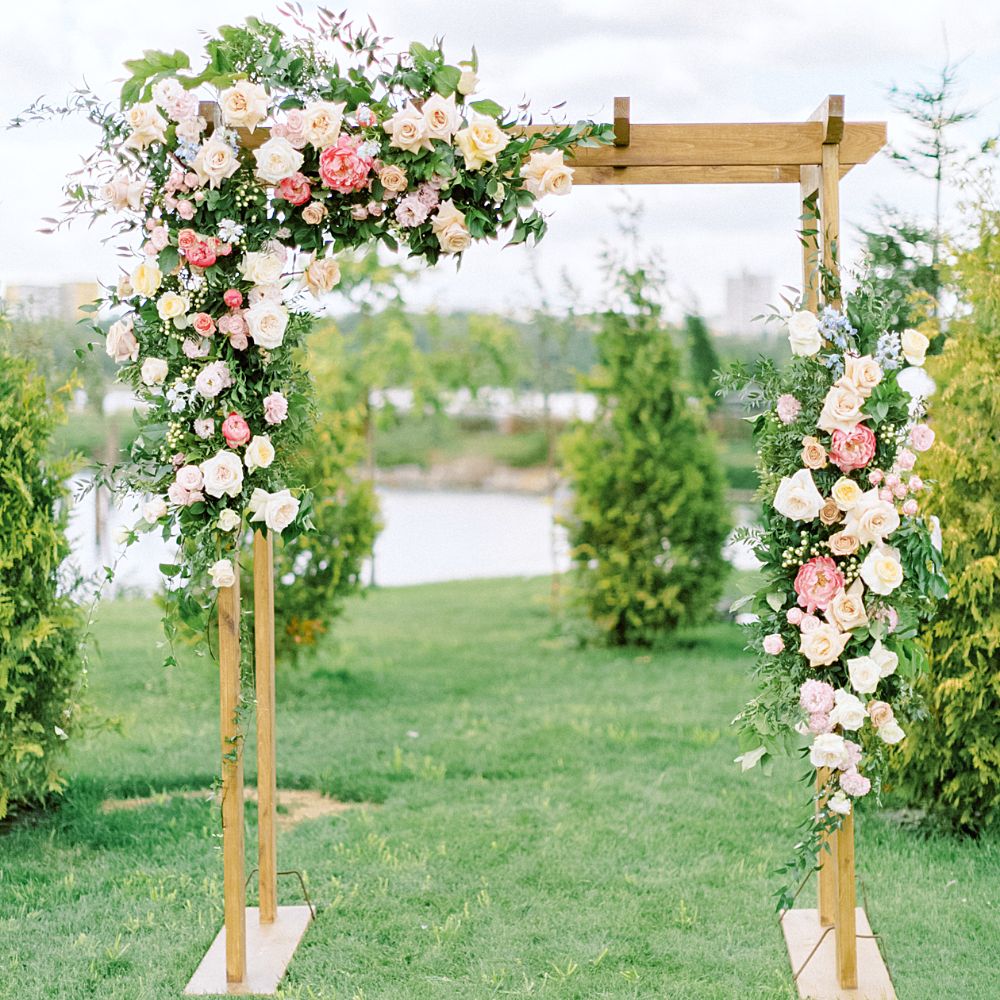 Details Can Help Survive Engagement Season
Focusing on flowers for engagements can be a profitable strategy for florists, especially if they are able to create a strong brand image and provide exceptional customer service. This takes energy and a lot of work, but Details can help you out.

Details Flowers Software is a cloud-based software specifically designed for florists and event designers. It can be a valuable tool for florists in a number of ways:
1. Streamlined workflows: The software provides a centralized location for florists to manage their orders, inventory, and pricing. This can help to streamline their workflows and reduce the amount of time spent on administrative tasks.

2. Design and proposal tools: The software includes tools for designing and creating proposals for clients, allowing florists to easily showcase their work and communicate their vision.

3. Inventory management: The software allows florists to track their inventory levels and easily reorder supplies when needed. This can help to reduce waste and optimize their stock levels.

4. Cost tracking and reporting: The software provides detailed cost tracking and reporting, allowing florists to analyze their expenses and optimize their pricing strategies.

5. Client management: The software includes tools for managing client information and communication, allowing florists to stay organized and responsive to their client's needs.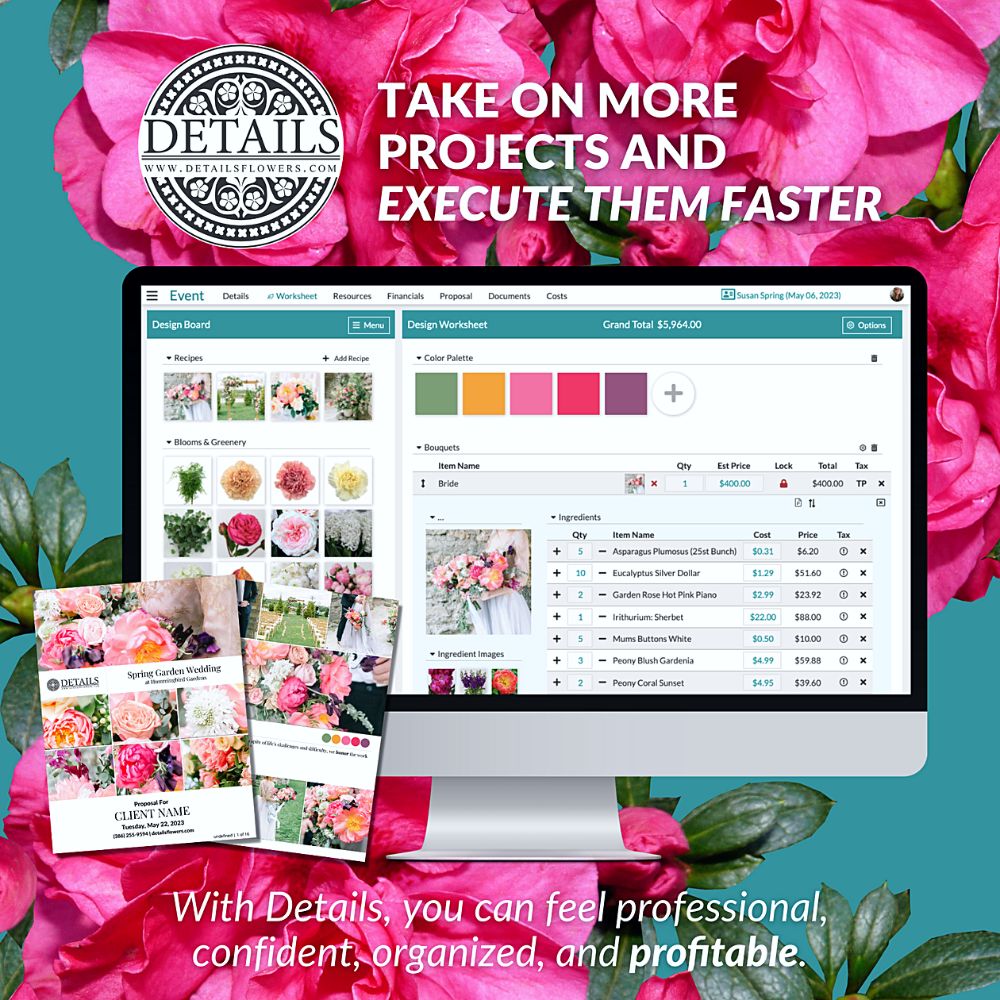 You Can Buy Flowers for Your Engagement Yourself
Flowers are a beautiful way to celebrate an engagement, and there are many different options to choose from. Don't wait for anybody else to buy you flowers, as the song from Miley Cyrus says: "I can buy myself flowers". Do you want to read our article about this? Miley Cyrus' Newest Song Has Sold Millions of Flowers Worldwide. But seriously, is your engagement coming up? Discuss with your florist, and make sure they present a beautiful proposal to you.
Choices as Engagement Flowers
Some popular choices for engagement flowers include roses. Roses are a classic choice for any romantic occasion and come in a variety of colors, each with its own special meaning. Red roses are associated with love and passion, while pink roses symbolize grace and elegance.
Also, Peonies are beautiful flowers often used in wedding bouquets but are also a great choice for engagement celebrations. They come in a variety of colors and are known for their large, full blooms.
And what about sunflowers: bright and cheery sunflowers are a great choice for a summer engagement celebration. They symbolize happiness and optimism, and their bold yellow color is sure to make a statement. Lilies are another popular choice for engagement flowers, with their elegant blooms and sweet fragrance. They come in a variety of colors and are often associated with purity and innocence. Hydrangeas are a beautiful choice for a spring or summer engagement celebration. Their large, colorful blooms are eye-catching and they come in a variety of shades, from white and pink to blue and purple. Ultimately, the choice of engagement flowers will depend on your personal preferences and the overall theme of the celebration.