Recycled Materials are a Win-win
The Home & Garden industry faces a great challenge with respect to recyclability, end-of-life recovery, and single-use plastic. Even though we do not have all of the answers yet, we owe it to future generations to find better solutions and actively focus on important environmental issues. A selection of remarkable sustainable concepts by Dymak and Raya Sader Bujana show us what is possible in the development of unique accessories with recycled materials.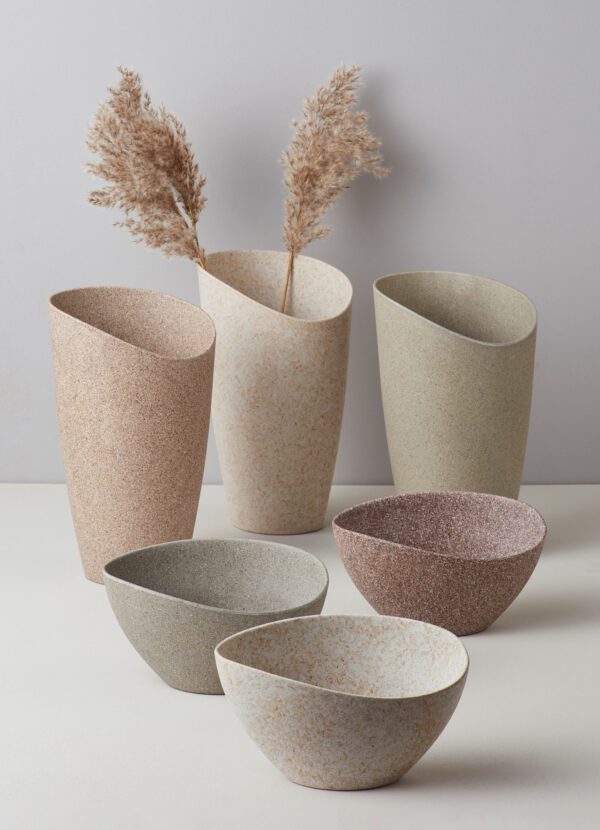 Biodegradable collection by Dymak
Dymak
Flourish in New Ways
Dymak develops and sources unique accessories for companies in the House & Garden segment worldwide. As part of Dymak's focus for 2020 on developing more sustainable and environmentally friendly products and accessories for its customers, Dymak has turned towards India as a sourcing destination. The collection is split into glass and various discarded plant sources, like wood dust, kanchan petals, banana skins and orket leaves. Starting with glass as it is one of the most popular products used today, an important component of the Indian economy and one of the easiest materials to recycle. Dymak's glass collection is 100% recyclable and can be recycled perpetually.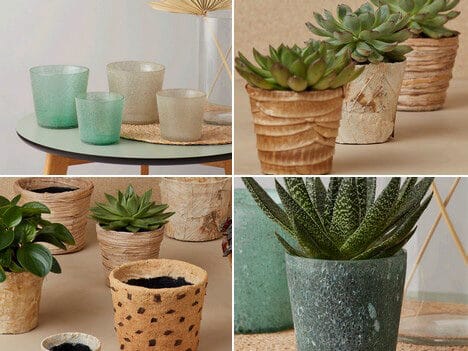 Dymak's collection of pots in glass and various discarded plant sources
Each of Dymak's glass containers in their 2020 collection is artfully hand-crafted from recycled glass. Having worked with Indian manufacturers for over a decade, Dymak has formed long-lasting collaborations and has also offered new opportunities for local glassblowers and their communities in Northern India. Dymak about sustainability in the year 2020:
"Our planet provides us with an abundance of natural resources. However, with global demand rapidly outstripping supply, our industry cannot continue to operate as it has in the past. We believe that an industry-wide shift from a linear to a circular business model is the only solution. Design is our first opportunity to bring circularity into our value chain. We are working on reducing the number of samples we create by incorporating 3D design in our processes and only developing the products in the final stages of approval."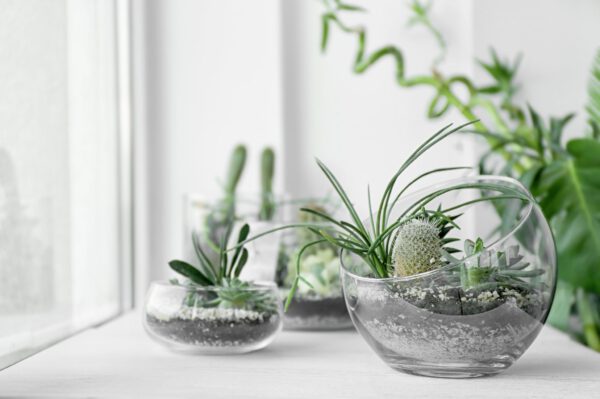 Glass cointainers by Dymak
Tiny Big Paper House Plants
By Paper Artist Raya Sader Bujana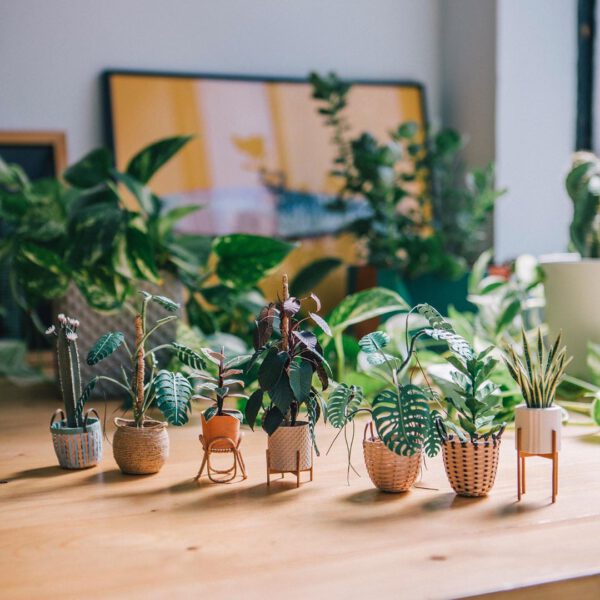 Tiny stems, delicate leaves, and baskets you can fit in the palm of your hand make up Raya Sader Bujana's series of carefully crafted houseplants. The curiously endearing pieces are part of the Barcelona-based artist's 'Tiny big paper house plants'-project, which shrinks the everyday objects down in size to create charming paper sculptures.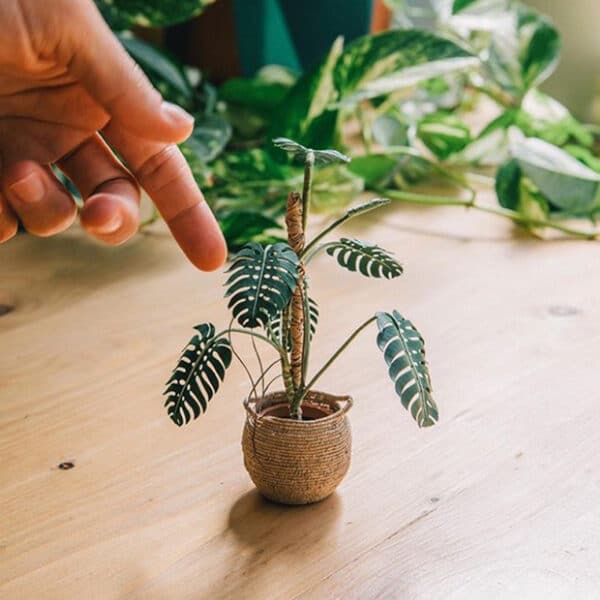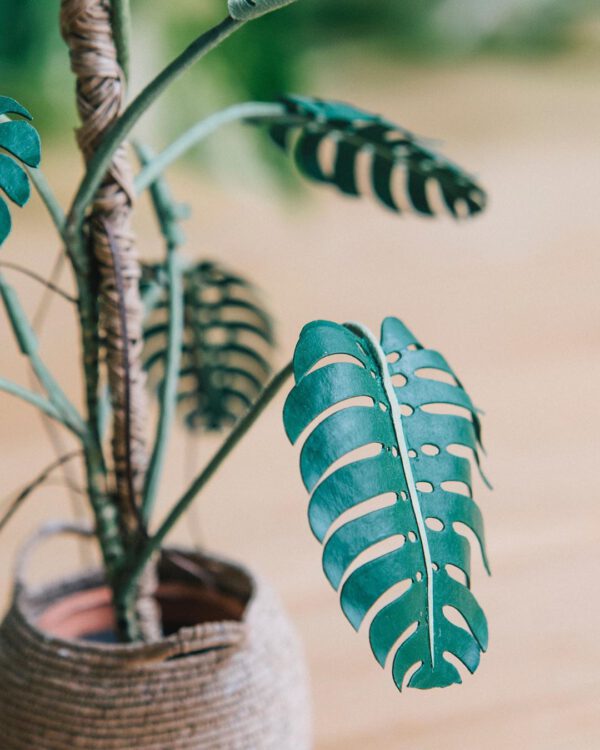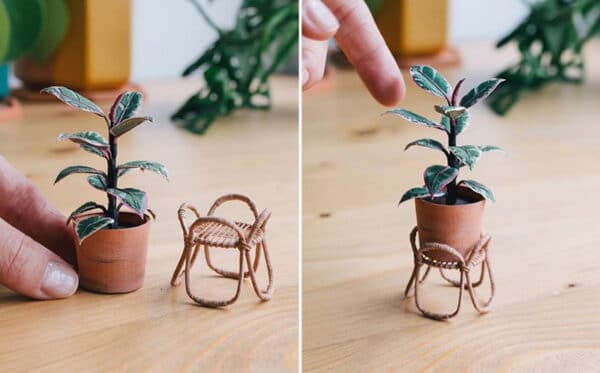 To craft the minuscule pieces, Raya Sader Bujana carefully cuts, scores, paints and folds paper to create the very lifelike versions. She does this impressively; the artist also makes the tiny baskets to place the plants in. The process, which takes weeks on end, involves weaving paper threads by hand to build the beautifully detailed finished sculpture.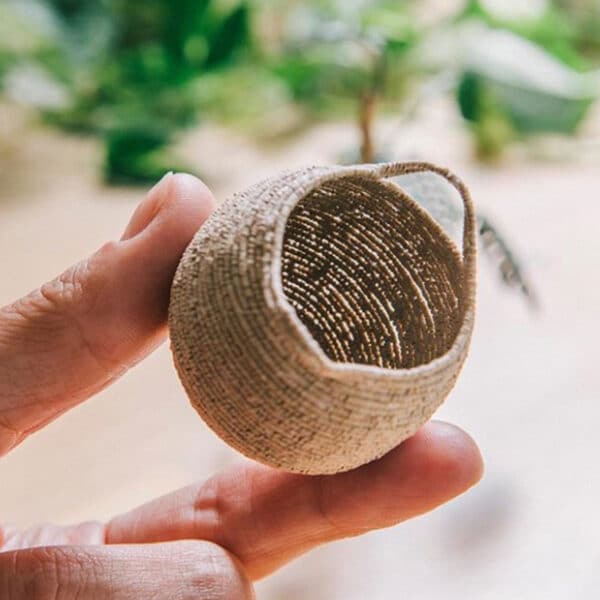 Tiny baskets of woven paper threads
Raya's amazing work can be found on Instagram. Only a part of her collection of products are featured, photos are courtesy of Raya Sader Bujana.