Sweet or Spice?
What did you expect when an alstroemeria carries the name 'Lemon'? A sweetie or a spicy alstro? Try a Lemon to find out. But you better believe it: this one is a strong survivor. The breeder Royal Van Zanten claims the high temperature and virus tolerance, some useful assets these days of corona and climate change, one would say. Lemon is a variety with very large showy flowers, a bright lemon color with a light green hue.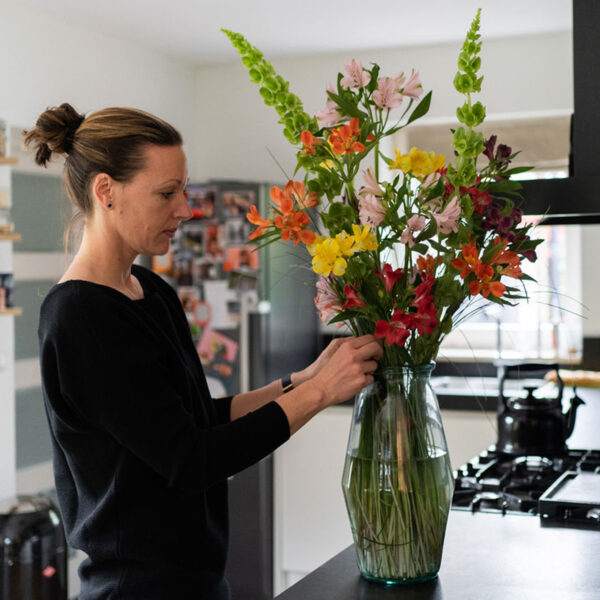 Good News: No pollen
The sturdy yellow Lemon is a great filler for the upcoming Easter and summer period. Karolien Tesselaar-van Tilburg of Tesselaar Alstroemeria tips this flower for florists:
"alstroemeria Lemon has a full and open way of blooming, yet without pollen!" Good news for your hayfever customers. But there are more pros for florists: "It is a great eyecatcher in a bouquet, because of the strong stems and colors you will have an easy, smart and economic choice for any fresh bouquet."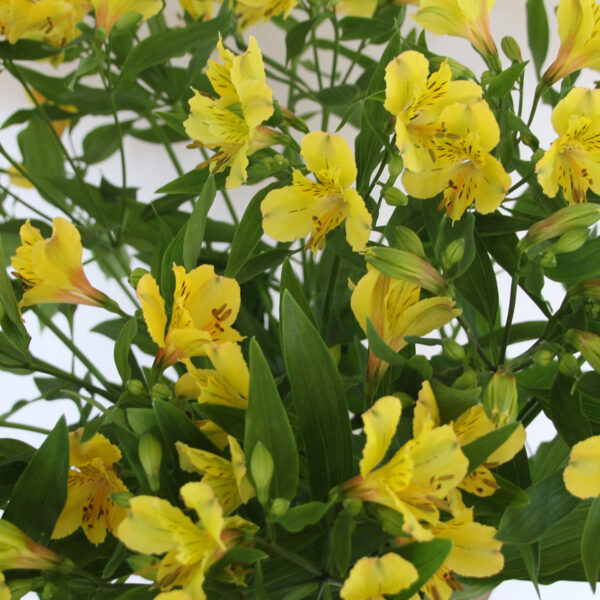 The Best Alstro Experience
Florists will get their best alstroemeria experience when they buy their flowers not too raw. Growers would prefer in general cutting the flowers when a little more open, because the flower then has had much more nutrition in the greenhouse than the raw ones that the market demands. It is often difficult to get under the attention of wholesalers and florists to ask for more open flowers, being afraid the shelf life will decrease. In fact, it is quite the opposite, the shelf life will increase when flowers get the chance to be stronger. That is what every alstro grower can tell you from their own knowledge and experience. Enjoy your Lemon for Easter!