Netflix pulls a new ace from its sleeve. This time, it puts floriculture in the center of attention. The Big Flower Fight is a larger-than-life floral competition. Old wine in a new bottle? Maybe, but we expect a very different and much more spectacular result this time.
We know about floral competitions, nationally and internationally. Unfortunately, this year's edition of
Florint
's Europa Cup of Floristry - to be held in Katowice, Poland - had to be
postponed to April 2020
due to the COVID-19 crisis. In the Netherlands, there was a television competition until five years ago called 'Hollands Beste Bloemstylist'.
Sarah Dikker
was the winner of this competition in 2014. And there are many more examples of floral competitions. So, why is this Netflix series so special? For that, we have to take a closer look at the format.
The Format
Have you seen shows like The Great British Bake Off and such? Then you can guess what will happen in The Big Flower Fight. During eight episodes you will see ten creative teams from the U.K., Ireland, U.S.A., Netherlands, and Denmark compete for the ultimate prize: their own sculpture to be put on display in London's famed Kew Royal Botanic Gardens.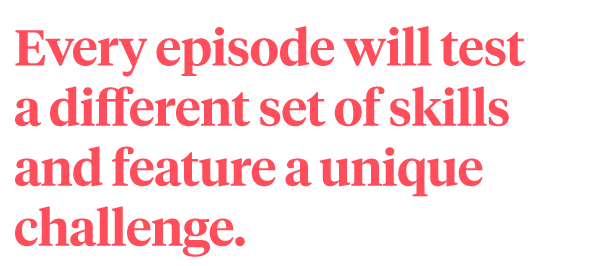 In each episode, the teams have just one job: create a larger-than-life sculpture, design and build the biggest, most outlandish, and beautiful displays possible from flowers and other natural materials. Every episode will test a different set of skills and feature a unique challenge. With a conservationist theme, the participants are encouraged to think about plants that give back to the environment – such as pollinating, insect-friendly species. The goal: survive to progress to the next round and be the last team standing at the end, winning this magnificent prize.
18 May On Air
The show starts on the 18th of May 2020. It will be huge and - looking at the hosts - it will be a lot of fun: actress/comedian Natasia Demetriou, television presenter/comedian Vic Reeves and creative floral director
Kristen Griffith-Vanderyacht
.
The trailer offers the first glimpse of the ten creative duos taking part in the competition
All images courtesy of Netflix