Nature has bestowed us with roses that have incredible shapes and colors. Flowers convey happiness and awe us with their magnificent spectacle. Roses are not only present in gardens, but also in many other places like in our homes, offices, and restaurants. They are also used to decorate special and unforgettable moments such as weddings. Have you ever thought why there is such an extensive variety of roses that stand out with varying shapes, colors, and appearance? The answer is science. A group of specialized scientists in the field of biotechnology and genetics is in charge of creating new varieties of roses. They are known as breeders. In a breeder's lab, a team of specialists is constantly researching and making new developments to create new and improved varieties of roses to keep surprising the world with unique flowers. We had the chance to visit the
De Ruiter
company, located in Tabacundo, Ecuador, a region that thanks to its geographical location produces roses that stand out because of their quality and variety.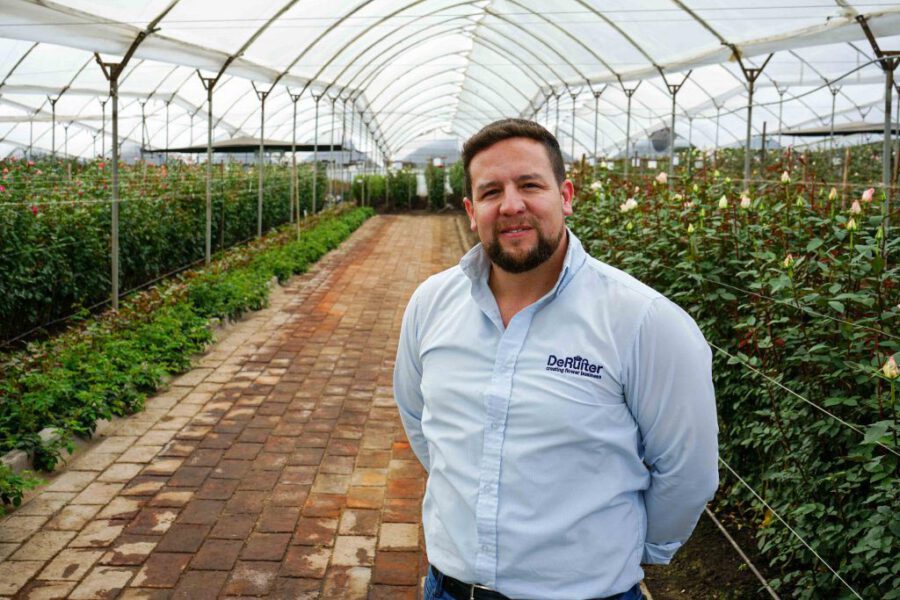 Juan Pablo Rengifo, the company's sales manager, welcomed us to their facility where we had the chance to observe the whole process of breeding. De Ruiter is one of the world's most important rose breeders. Their headquarters is located in Holland, and they have offices in Africa, Colombia, Ecuador, and Russia. They have been in the floricultural Ecuadorian market for 30 years. Currently, there are at least 20 breeding companies, most of which are located in Holland, Germany, and other European countries. In Ecuador, breeders became prominent at the same time floriculture began about 50 years ago. These companies are the ones that deliver flowers to all new flower growers, and they are responsible for creating new floral varieties.
How do you obtain a breed?
The process to obtain new rose varieties takes around 3 to 5 years. Depending on the complexity of the variety that a breeder is trying to achieve, sometimes it can take up to 8 years to acquire. That is the reason varieties are so expensive—costing thousands of dollars. At De Ruiter, the process begins in their labs in Holland, where experienced scientists using genetic-crossing, cross-pollinate two parent plants, meaning one female and one male, and after extensive research, observation, and trials, they achieve new varieties.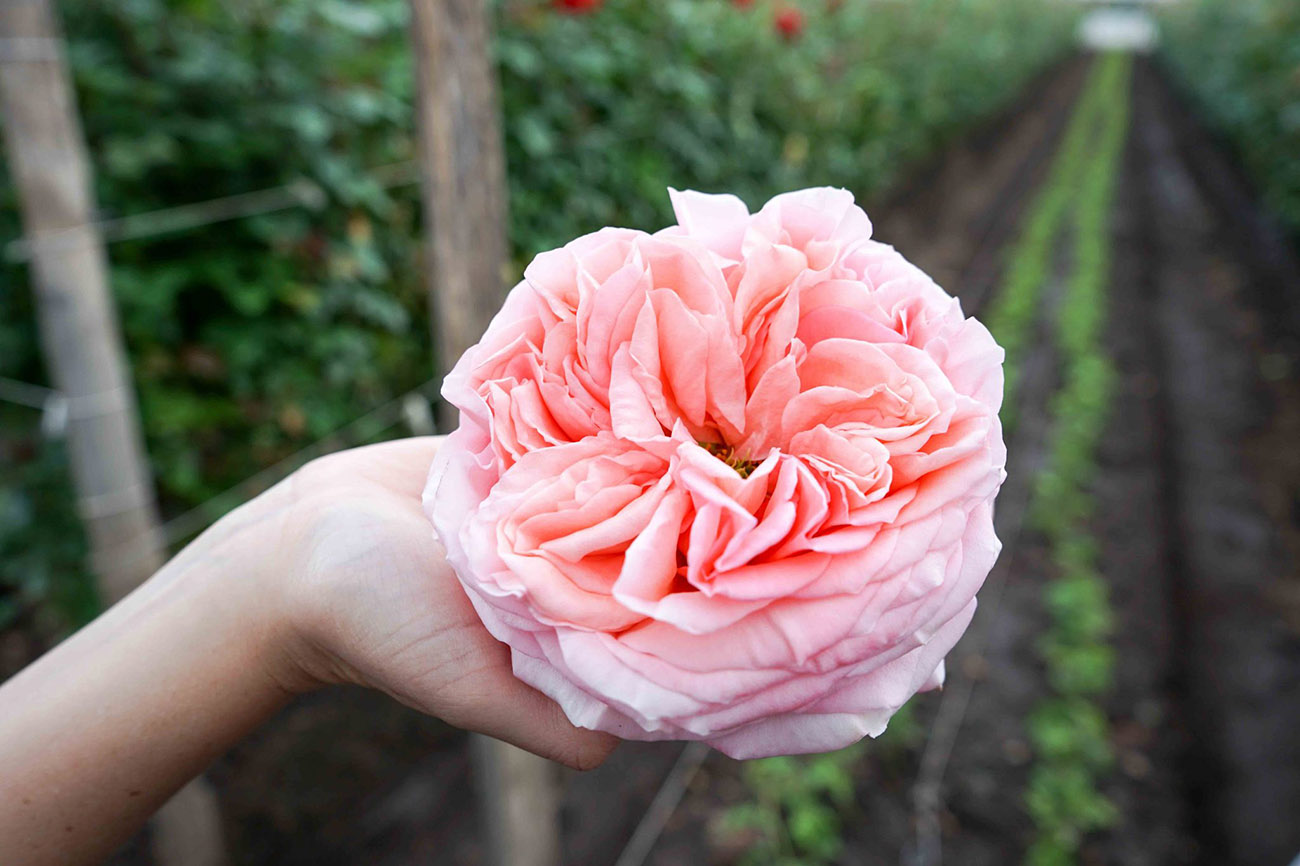 De Ruiter in Ecuador has a 1.5-hectare land. Inside this space, 25% of the land is reserved to receive new varieties and test new codes. Another 25% is used for a genetic bank where the plants are cultivated, and the other 25% of the land is used to develop samples to send to Ecuadorian, American, Asian and European buyers. The rest of the plantation cultivates the rose plants that will be delivered to their end clients. "The breeder's objective is to provide new and improved varieties for the lands, flowers showing great performance and varieties that adapt to different climates. It is a tool to provide each land with exclusive varieties and to achieve a better standing on the market," commented Rengifo. One of the most interesting aspects of the visit was observing the field covered with blooming roses. We were able to see the different phases of the roses' blooming process in their natural habitat.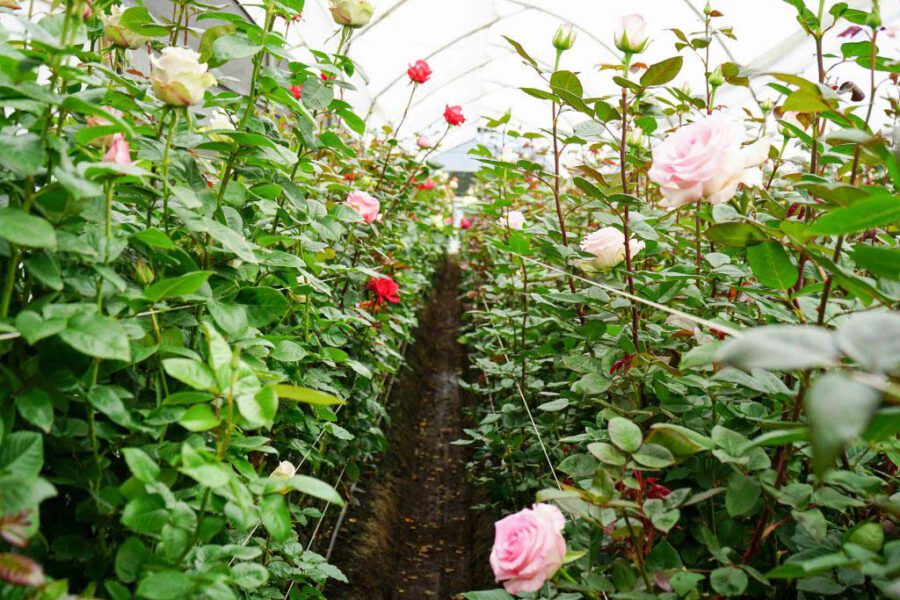 Endless varieties
Each variety created by this company is registered and turned into intellectual property. For this reason, flower growers acquiring these plants from De Ruiter need to pay royalties to produce the product and to sell the rose varieties the company offers. In the years De Ruiter has been in the floricultural industry, at least 100 rose varieties have been registered. Each year they evaluate on average between 3,000 and 4,000 varieties of roses, and just 3 to 7 are released to the market per year. In 2019, they released 42 varieties including Pink Expression and Latte Coffee. Among these varieties, there are many color variations such as latte coffee, yellow, orange, and a blend of brown and lavender. We observed buds with different shapes such as the peony rose and the orchid rose, all of which are still in the observation and research process. At
Virgin Farms
, we strive for our clients' absolute satisfaction. That is why we have strategic partners, such as De Ruiter, to deliver unique, high-quality roses with impressive colors and shapes.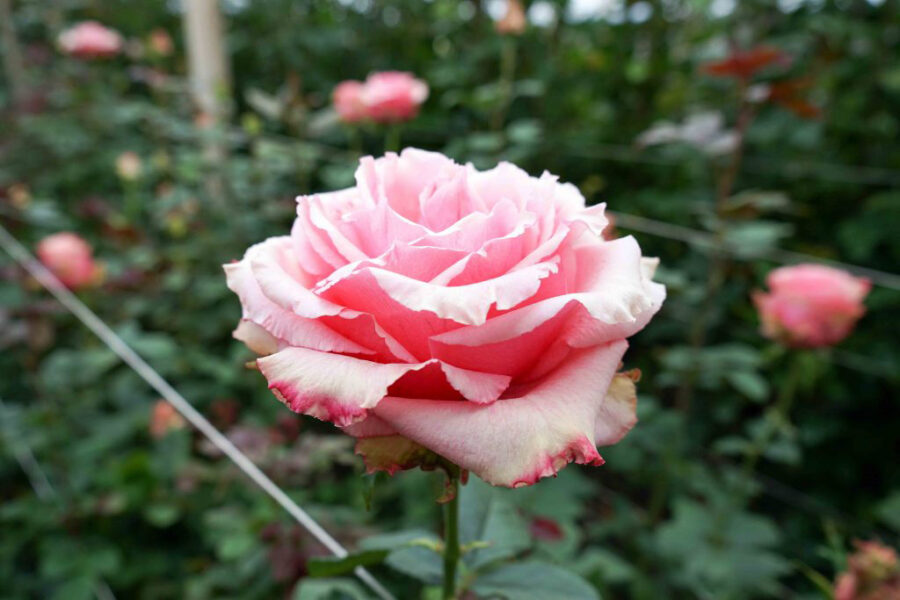 What is trending in the floral industry?
There are many trends in the world of flowers. During Valentine's Day, red and pink roses are the most popular. During Mother's Day, pastel-colored roses are in demand. This year, the protagonists are roses with vintage brown, purple, pink and orange tones. That is why in order to fulfill the demand, De Ruiter travels around the world looking for the latest trends, analyzing the market preferences to create new varieties to please their clients. Thanks to the thorough studies and developments performed at breeding labs and the combination of science, biotechnology, and genetics, we are able to have captivating flowers. Growers, in turn, can offer unique varieties to keep delighting us with the fascinating colors and the queen of flowers: the rose.