What is the mystery behind the outstanding inspirational work of one of the coolest flower companies in Ecuador? At this year's IFTF Mystic Flowers demonstrated all the lush ingredients that are making this flower company not only grow but inspire thousands around the world.
Meet Mystic Flowers
A heads up for all the magic that is coming up with Mystic Flowers showcasing who they are, what they do, and why they aim to become Ecuador's leading flower company with extremely rapid growth in the industry.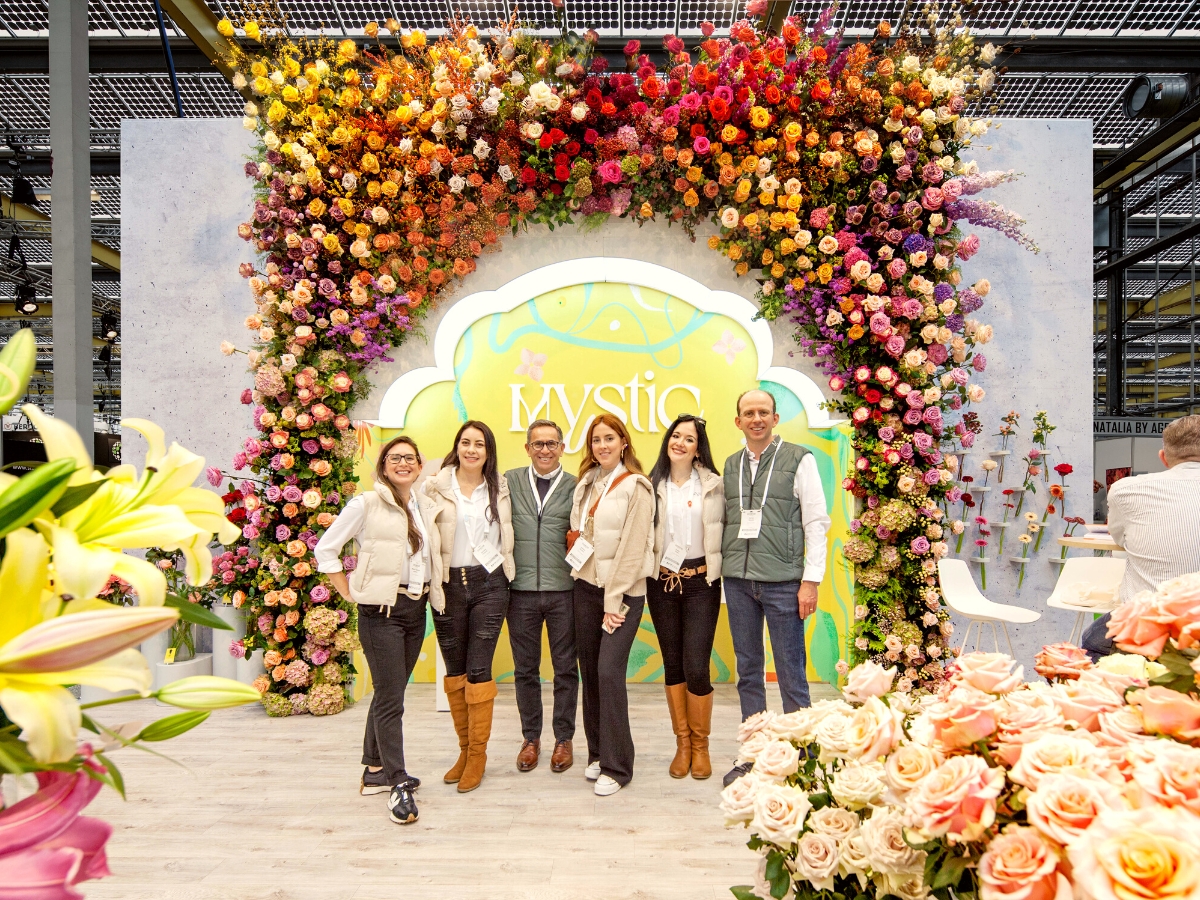 Mystic is a proud Ecuadorian flower company, with a firm establishment in the South American country dating back to 1997. With an impressive portfolio of more than 130 flower varieties including roses and a range of summer flowers featuring varieties such as craspedia, hydrangeas, and gypsophila amongst others, Mystic Flowers is acquiring and capturing the eyes of many flower aficionados. Not only because of the incomparable beauty of their flowers but because of the straightforward, clear mission they have not only with each of their customers but with the world.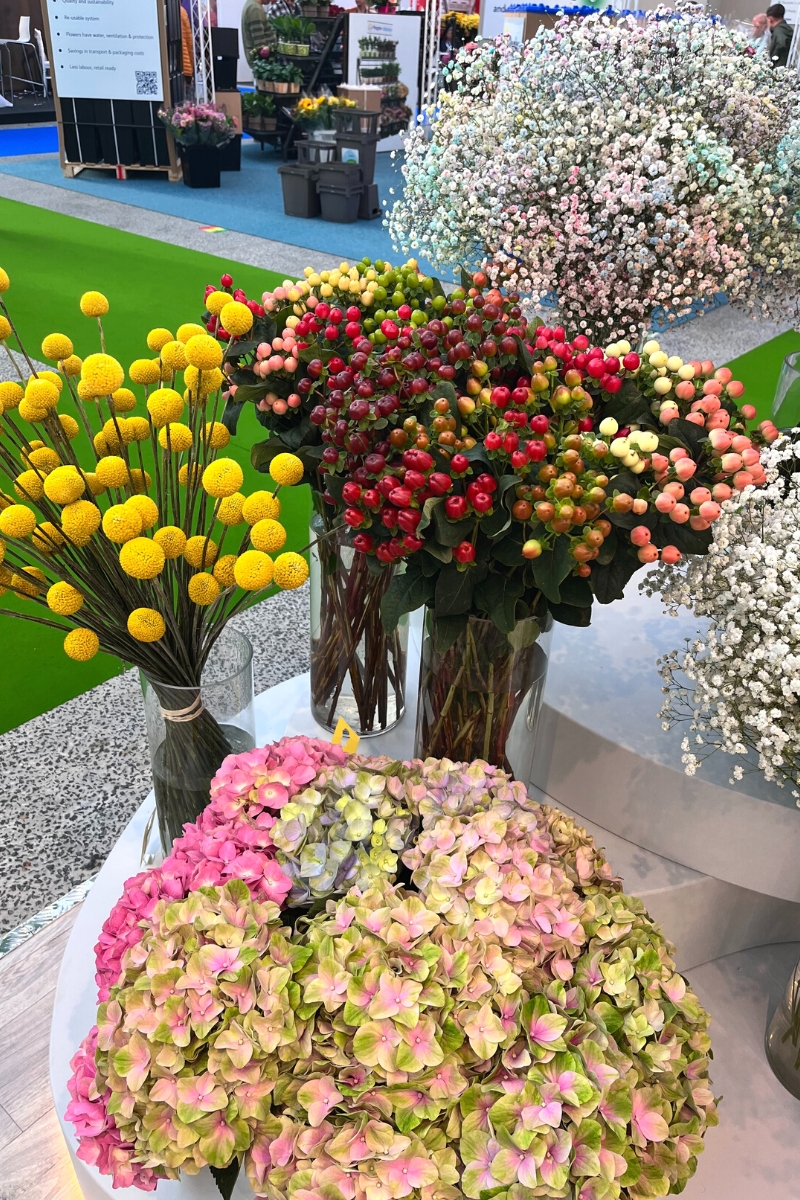 Sustainability as Part of Mystic Flowers' DNA
Mystic works in a sustainable way like many other flower companies, but there's a huge differentiation factor that's about to change your whole perspective. Yes, they do have sustainable certifications that prove the company works in sustainable ways and adopt sustainable practices, but Mystic doesn't base their work around the number of certifications they have, rather because sustainability really lies and is impregnated in their company's true DNA.
Belen Muñoz, Marketing Manager:
"We work in a sustainable manner because it's part of our DNA".

Mystic Flowers Complies With High-Quality Standards
Not only do Mystic's Ecuadorian flowers look different physically, but they comply with many industry standards. In Ecuador, the environmental and labor laws are the strictest in Latin America and Mystic makes them a priority.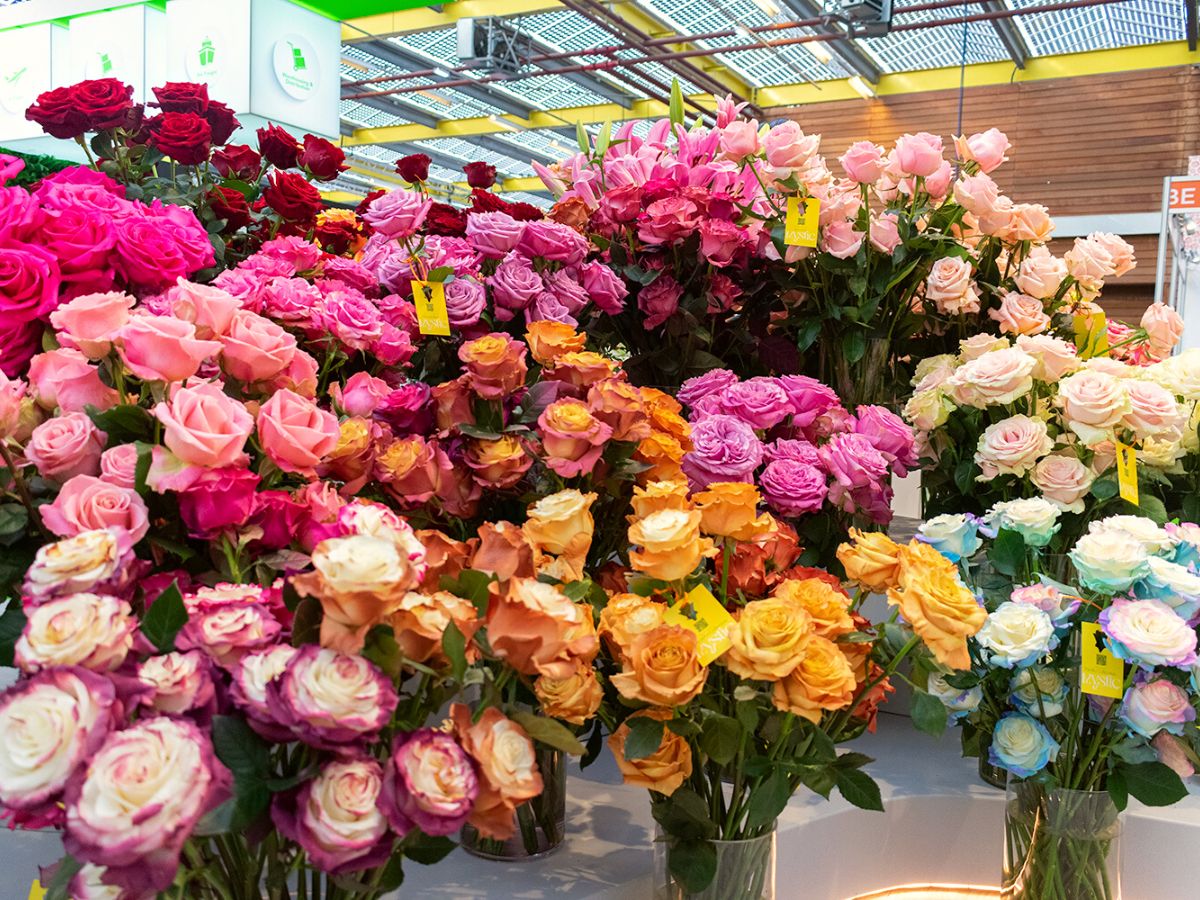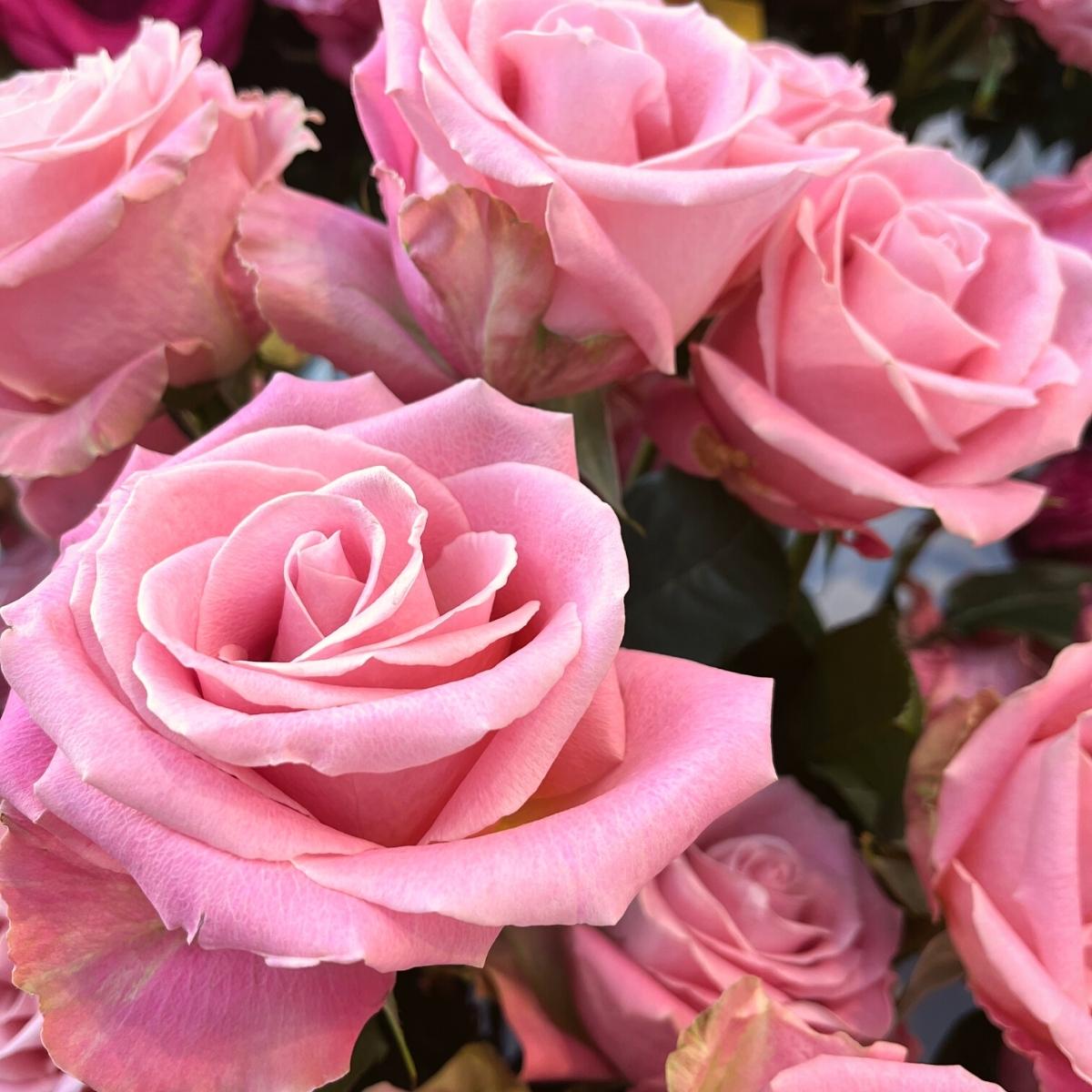 Being Sustainable Counts
What gives a product major added value? Mystic reveals it is in the way a company handles its sustainable processes to provide the best quality product for its clients in the most efficient way possible. Mystic Flowers goes above and beyond because they strongly believe that for flowers to keep blooming as they do, in such a magical way, the environment and the community must be taken care of appropriately.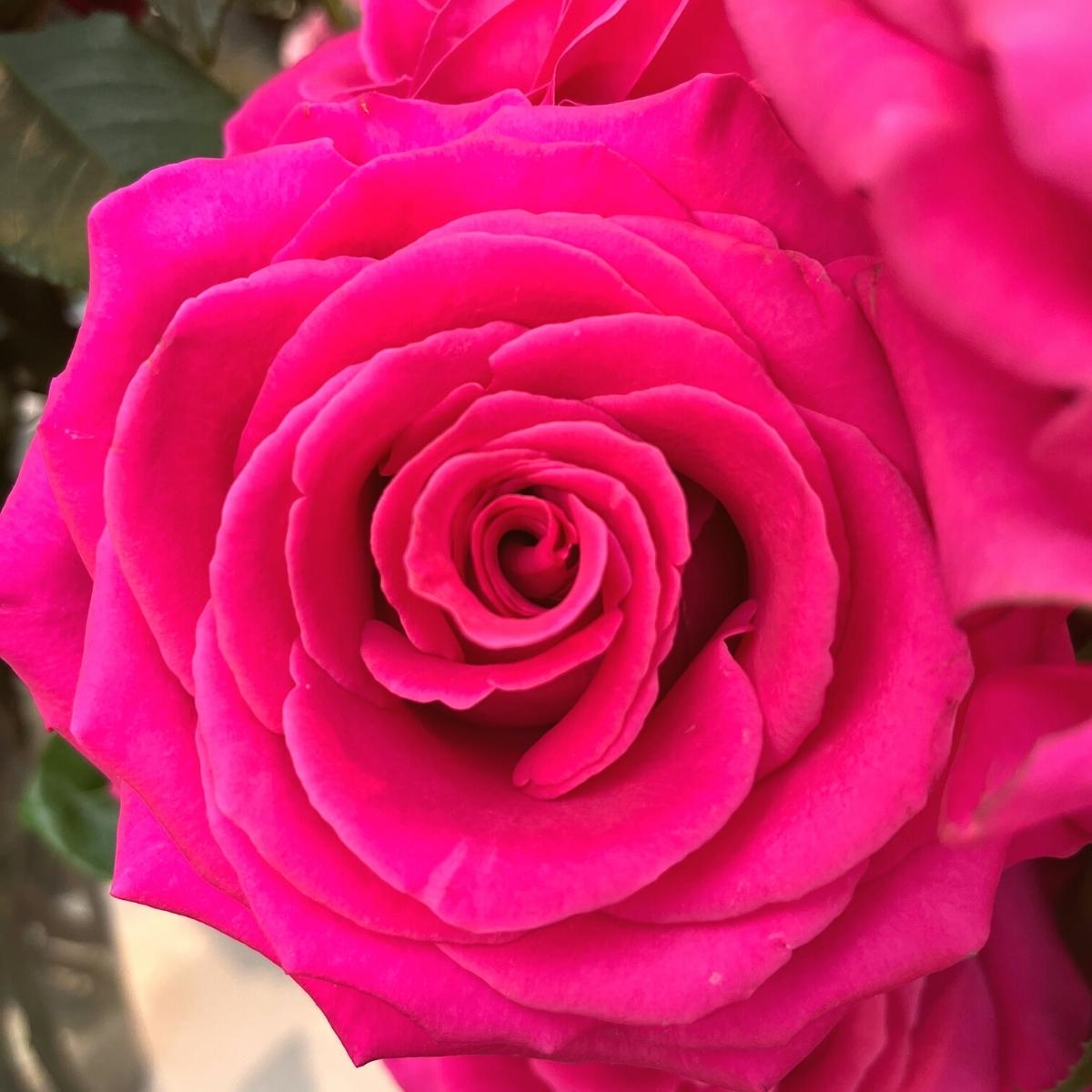 They work every single day to minimize the use of water, reduce waste, and care about their farms using sustainable processes and especially their entire team because for a flower company to work, every single component is essential.
Understanding Clients' Necessities
During the IFTF held in Amsterdam, Mystic Flowers shared some exciting news. For the past year, this incredible Ecuadorian company has involved much of its time and effort into understanding the exact necessities of its clients and consumers. During the fair, it was an utter success. Through their motto of inspiring the industry through their essence, they have surely achieved it along with their clients and what they specifically need to create the most amazing floral designs.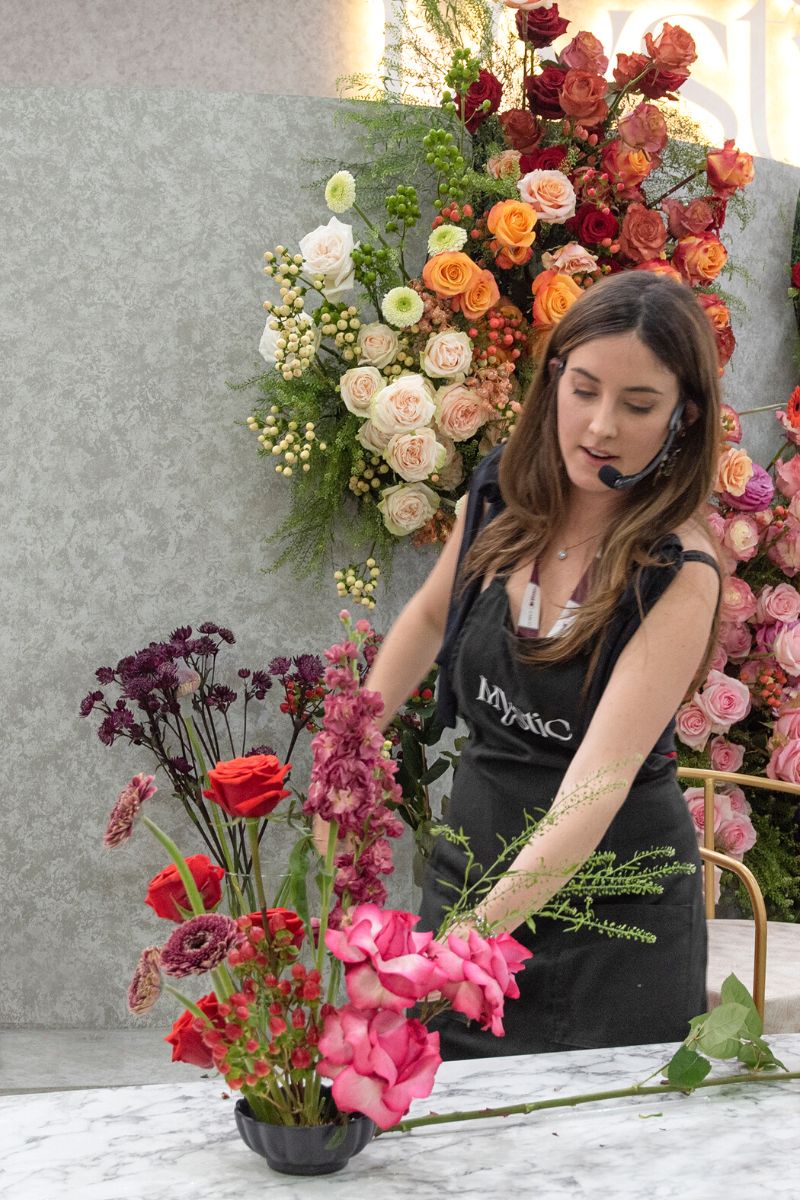 Mystic Flowers previously developed an intense market analysis to foresee and understand the industry trends, where they are born, who imposes certain trends, and in the fullness of time, wanted to understand what florists and event planners needed from them.
Inspired by Trend-Setting Floral Artists
Thanks to inspirational figures in the flower industry, specifically renowned florists, the team at Mystic Flowers was able to find out what florists are actually looking for to include in their floral arrangements and floral art.
Here is where their variety Rose Nina steps in, to land a major difference. Although the variety has certain years in the industry, florists and consumers are very excited to have Nina around, given the difficulty to find this exact color shade, which has a very neon-orange hue, perfect for this year's neon trends.
Mystic Looks to Bring Consumer Awareness to the Industry
Yet another reason that makes Mystic Flowers completely unique- they aim to bring consumer awareness to further understand each client's necessities and be able to take smart decisions when it comes to their flower production and new products.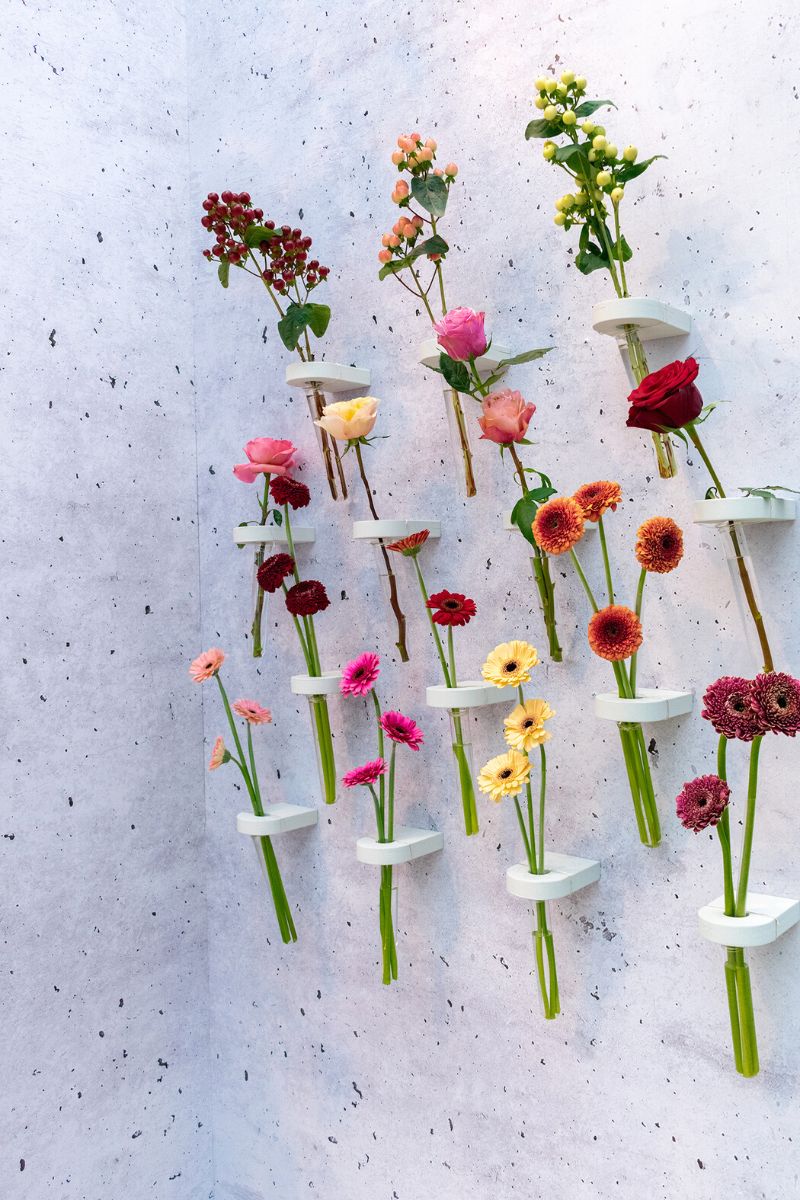 Thanks to consumer insights, Mystic Flowers are able to define new varieties to produce next year. This includes what new colors will be presented in their portfolio, as well as how they will grow, produce and work with breeders to find a perfectly magical product for consumers.
A Very Captivating Booth at IFTF
If you were able to attend the fair this year, you will probably have noticed a stand that literally stood out. Mystic Flowers had a very inspiring and innovative way of decorating their booth, one that captured the attention of hundreds that walked through the fair. To kick off the magnificent decor attribution they held, each and every one of their base arrangements was different and innovative because they played with both height and forms of presenting their varieties. Besides that, all their gorgeous (to say the least) flowers were placed at a very strategic angle, showing their grandiose blooming spectrum.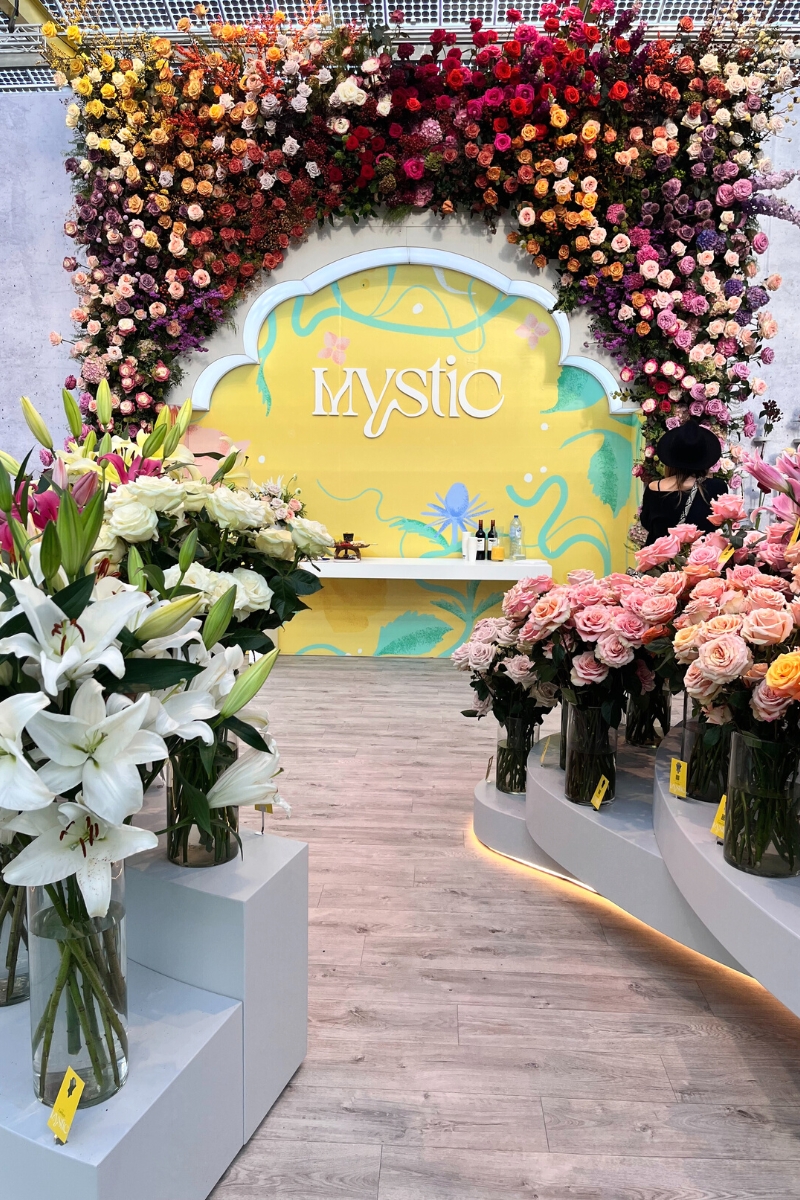 Mystic Fowers has great things for the future and their vision to change while inspiring the industry in the best way possible is extremely noticeable. They hope to see you at IFTF next year while seeing new products and lush flowers. To know more about Mystic Flowers, make sure to visit their website.