If there is one fair that has secured a place in online business, it is the Thursd Online Trade Fair, the TOTF. The corona waves turn out to be erratic, which means that the floriculture sector has to speculate all year round whether the major fairs will continue or not. So how can you make your products shine? Thursd.com has proven after three successful editions that online ALWAYS continues.
Global Reach With One Click
Thursd Online Trade Fair (#TOTF2022 – from 20 to 30 January) is not located in a hall or exhibition building; it's online here at Thursd.com. Breeders, growers, traders, and producers of floriculture-related products and services can thus promote easily and flexibly. Visitors from all over the world scroll through the online exhibition floor and see quickly and effectively what beautiful things are grown and produced.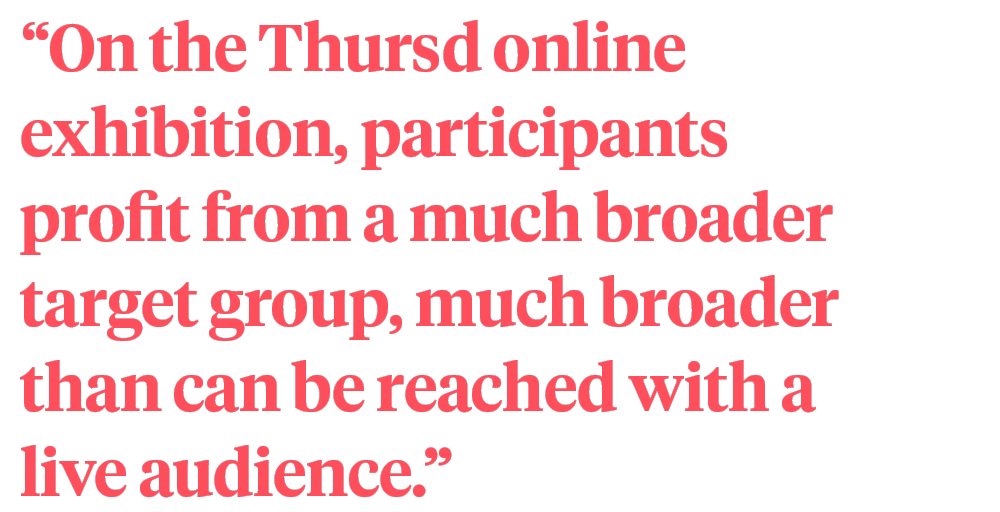 Offline and/or Online Fairs?
Marcel de Romph, the managing editor of Thursd, sees the cancellation of IPM as both an opportunity and a threat: "Thursd Online Trade Fair is not an alternative or replacement for the offline trade fairs. We see both as important contact moments between different links of the floriculture chain, from the breeder to the florist. It is a great pity that a large physical fair such as IPM will not take place again in 2022. We as Thursd would also be there with our own booth. During the recent Horti Week, where we had a booth at IFTF, we learned that offline and online are mutually reinforcing."
The Most Important Online Floriculture Fair
Thursd.com organized four online fairs so far, with improved results for the participants after each one of them. Today, the Thursd Online Trade Fair is the most important online floriculture fair in the world.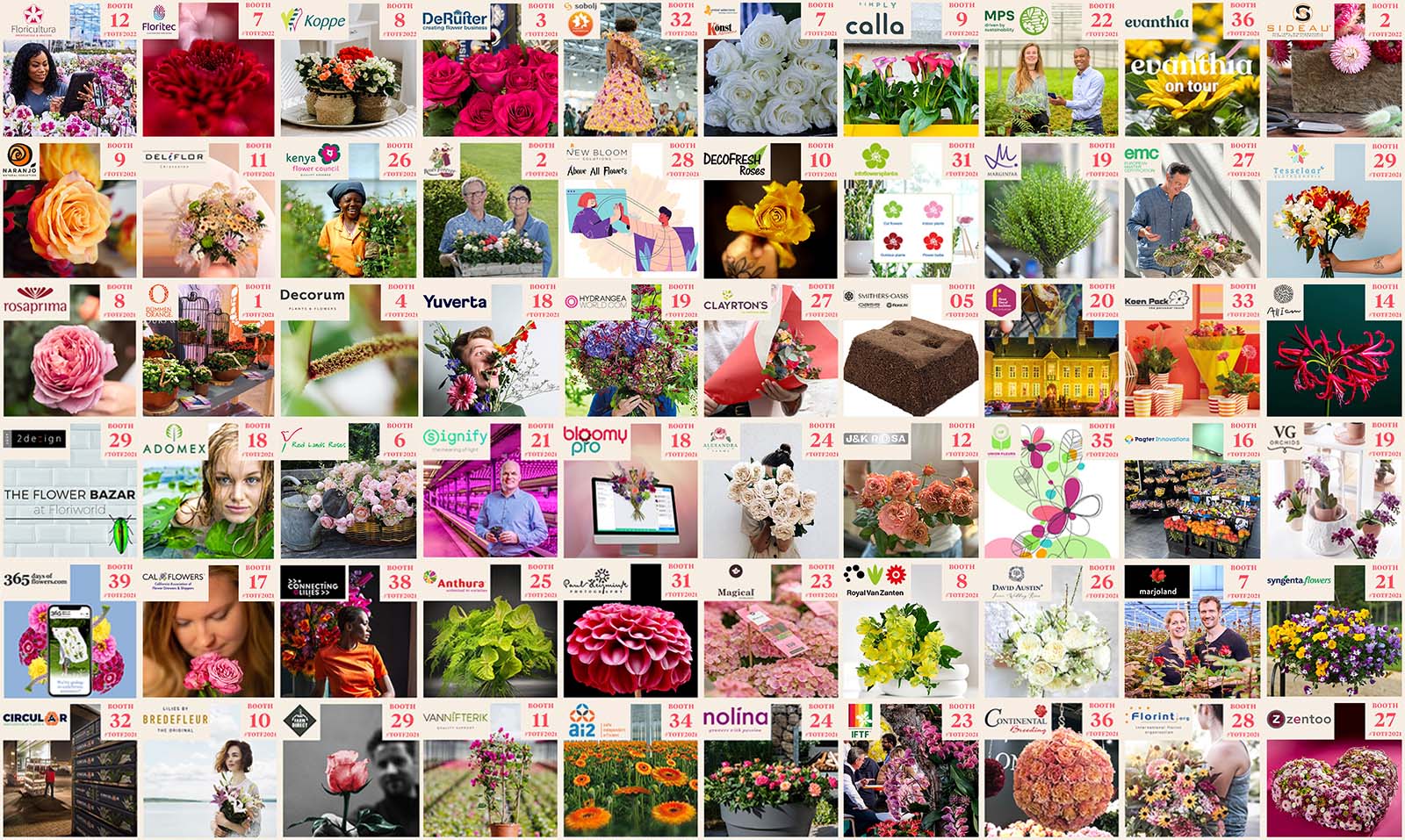 The ROI of a Thursd Online Trade Fair
A live Exhibition is not only very costly but also only attracts a certain group of possible connections and leads. On the Thursd online exhibition, participants profit from a much broader target group, much broader than can be reached with a live audience. On Thursd you reach the connections of the breeders and growers, but also many people working at trading companies and wholesalers worldwide. And, last but not least 1000's of florists and floral designers from all over the world.
Thursd Online Trade Fair's ROI is huge.
For every dollar spent, the traffic and reach alone can be multiplied by 10.
SEO Indexing
Unlike physical fairs, Thursd does not break up the fair afterward: all web pages can also be found on Thursd.com after the TOTF and are indexed well by Google. Thursd's editors pay a lot of attention to the right SEO on every page. There are also options for extra publicity in our newsletters and on social channels.
The Whole World Follows Thursd
Thursd, an international online platform with stories from and about companies and individuals in floriculture, has become a well-known international media platform with visitors from all over the world.

Regine Motmans, art director at Thursd and also the ambassador of the florist training European Master Certification (EMC): "Thursd is more than showing novelties, as you usually see at a normal fair. It is a platform where we show flowers, plants, and related items at their best. With great designs and inspiring content, Thursd brings real added value to the entire industry, worldwide. It is partly for this reason that there are many international, renowned companies on Thursd who also choose to be part of the TOTF2022 Winter Edition."
The Booths
Here they are! These are the 17 booths at the Winter Edition of TOTF2022.