Rosa Loves Me With Fatal Attraction Is the Queen Rose at J&K Rosa
Koen Meewisse, owner and head production of J&K Rosa, is well known for the rose 'Fatal Attraction'. This is a very special spray rose. Actually, the actual name of this rose is a bit longer, because the name starts with Rosa loves me. Rosa Loves Me With Fatal Attraction. That's her name. It is from the 'Rosa Loves Me'-series from Danish breeder Roses Forever, marketing this under its Viking Roses brand.
A Story in Itself
In short, the names for this group of roses all start with 'Rosa Loves Me', and were chosen by John Pouw. A famous Dutch person within the rose world. People call him 'the godfather' of rose breeding. He is also known for his novel in the making on Thursd; Rosa's Secret.
The Danish breeder of the roses, Rosa Eskelund (what's in a name?), her husband Harley, and John Pouw created the 'Rosa Loves Me'-series together. With 'garden look' roses they went to the markets in 2010 and since then, have expanded the series. They are marketed under the 'Viking Roses' brand.
NEW! NEW! NEW! VIKING SPECIALS
At J&K Rosa you can find more Viking Roses that are being tested, and some that slowly come into production; the 'Viking Specials' During a Facebook Live session with Dutch vlogger Arnold Wittkamp in 2020, John Pouw asked for feedback from the audience on a number of rose selections. John and Koen have now selected four of them, and they have been planted with about a hundred plants per species at J&K Rosa. Koen now has the natural elements under control and the first flowers are available!! Some of the test roses (not all of those below made it):
The Viking Specials are offered in the mix with 15 stems in a small bucket (three different types). (Price is around €1.00/stem to the wholesaler). Koen Meewisse:
We would like to know which florists would like to obtain such a bucket every week for a certain period (for example for four weeks). There will be no more than 20 buckets a week, so super exclusive! And... Sold out = Sold out If interested, send an email to

[email protected]

with your name, telephone number and wholesaler you work with. First come, first served!
And Now, the Queen Rose: 'Rosa Loves Me - With Fatal Attraction'
All "Rosa Loves Me" varieties are being trialed at J&K Rosa. Over the last years, one of them stood out; the variety Rosa Loves Me 'With Fatal Attraction'.
Grower Koen Meewisse:
"It caught my eye right away. It is a strong variety, it opens well in the vase, has a nice garden rose heart and a vase life of about 14 days. We treat it similar to our Avalanche roses we produce for commercial sales, and we are very satisfied with the results."
An Expensive Rose to Grow
It is a real slow-growing rose variety. The yield is about a fifth to a quarter per square meter in comparison to the other roses Koen Meewisse is growing. This slow growth is responsible for really heavy stems. As Koen likes to explain:
"The stems are dry and very tough. They contain little water. To grow weight in a rose takes time. And these ladies are taking a lot of time to grow."
Showing Off
"The advantage of this slow growth also comes back in the performance at home. The vase life is extremely good. Up to 14 days. And the rose opens. So, this rose is really showing off throughout the days at people's homes. This really adds to the overall experience," continues Koen Meewisse.
Slowly Increasing Production
Koen Meewisse with J&K Rosa is the exclusive grower for now. Because the heads of the 'Rosa Loves Me With Fatal Attraction'- roses are so large, he thinks this rose will stay in local production for the local markets. He is slowly increasing his production to make sure demand meets supply. Starting with 8 plants in the test, he expanded it to 40 plants, to have enough production to show it to the possible customers. These were so excited about the rose, that Koen decided to plant an extra 100 plants. Today he is growing 600m2 with an average of seven plants per m2.
"To me, this rose seems very difficult to put in a box for transport by air freight. This, and the smaller yield per square meter, is actually something good for me, as the markets will not to be expected to be flooded with large numbers in the future. It will remain an exclusive variety to grow."
Contact J&K Rosa
J&K Rosa is Koen Meewisse's rose farm in Berkel en Rodenrijs. On his farm he grows three different cultivars on an area of three hectares: Avalanche, Jumilia and Rosa Loves Me With Fatal Attraction.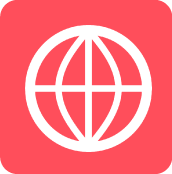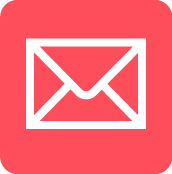 J&K Rosa profile on Thursd.