From June 17 to June 23, 2021, is the #TOTF2021, the international
Thursd Online Trade Fair
Summer Edition.
Digital fair TOTF2021 Summer edition on thursd.com from 17 - 23 June 2021
Two very successful editions of the Thursd Online Trade Fair (TOTF) have shown that online exhibitions are also a great stage for floriculture. By organizing the Summer Edition Thursd proves that these have become indispensable. From June 17-23, the floriculture world will reunite for TOTF2021 Summer Edition. Registration started this week. Send your inquiry to
[email protected]
.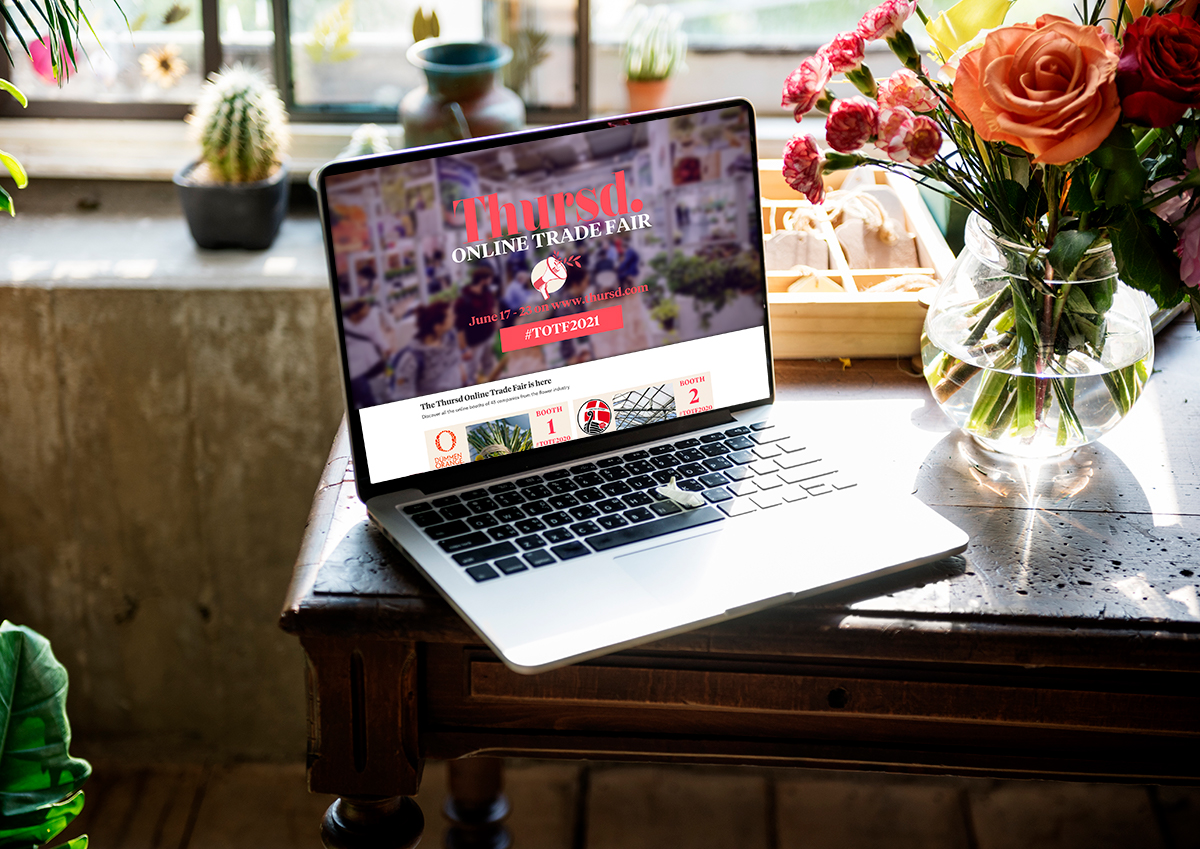 #TOTF2021 Summer Edition
Thursd Online Trade Fair (# TOTF2021) is an online-only fair. The first two editions last October and January featured big names from the floriculture sector, such as breeders Dümmen Orange, De Ruiter, Royal Van Zanten, Anthura, and David Austin. Grower groups such as Decorum, Marginpar, and DecoFresh and individual growers like Bredefleur, Red Lands Roses, and Marjoland were also present at this online fair. Thursd expects to be able to present quite a few important names again soon. TOTF2021 will be a summer edition, and is, therefore, an ideal place for suppliers of seasonal products.

The Virtual Reality
Marcel de Romph, managing editor of Thursd:
"We see that more and more companies from the floriculture sector recognize the importance of an online presence and are seizing their opportunities here. Physical encounters will remain difficult or even impossible in the near future, especially internationally. Every week on Thursd.com we show how we connect the floriculture chain, even in a lockdown. That will remain the case after this pandemic. The new reality is therefore also a virtual reality; this is the "new normal", and we will show on Thursd that being online offers enormous opportunities for producers to make their products visible throughout the chain, so really up to the florist and consumer."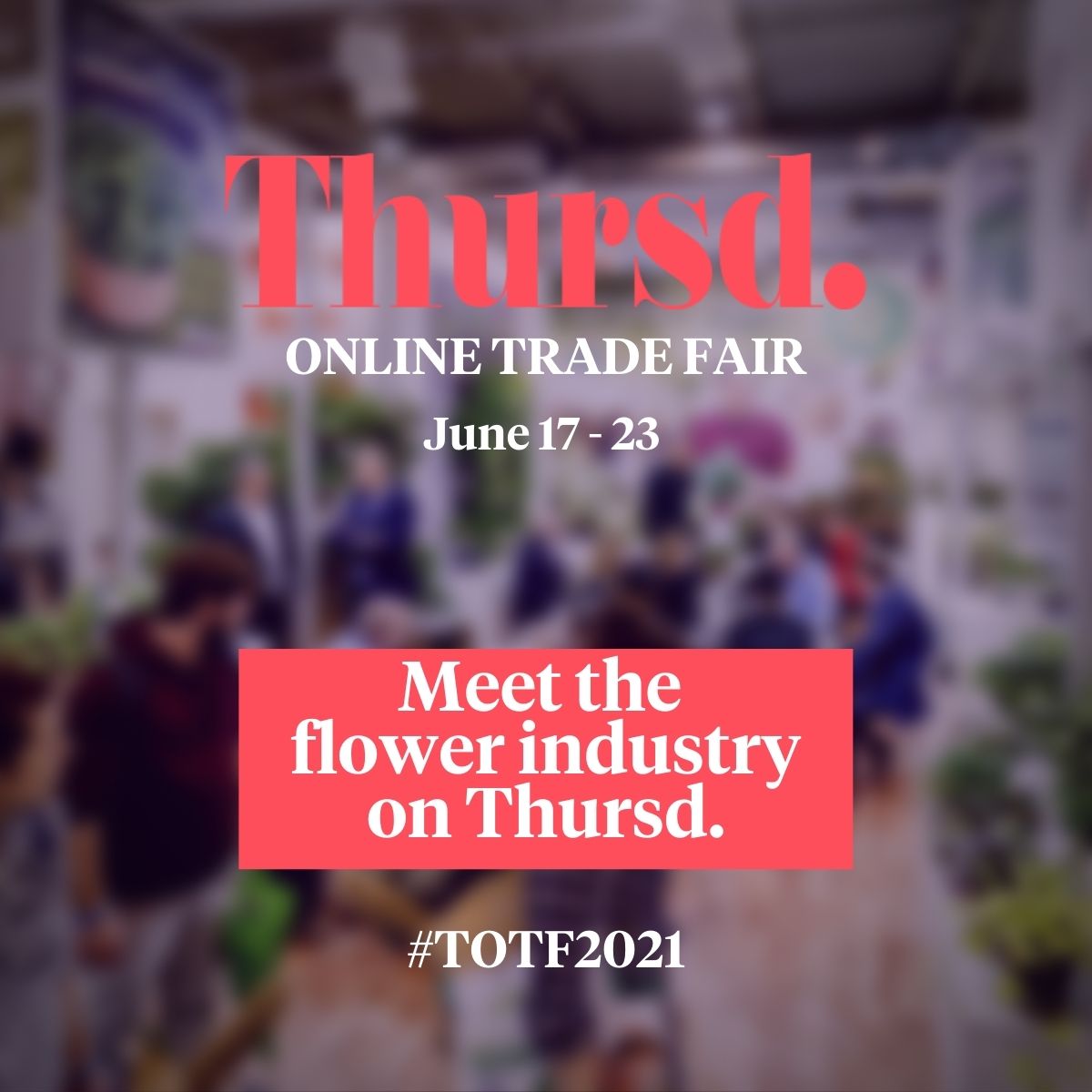 Forever findable
An additional advantage of an online exhibition is that it is not broken down after three days; all web pages remain findable on Thursd even after the TOTF and are thus well indexed by Google. Thursd's editors pay a lot of attention to the right SEO on every page. In addition, there are again options for additional publicity in the Thursd newsletters and on the social channels.
The whole world follows Thursd
Thursd, an international online platform with stories from and about companies and individuals in the floriculture industry, has become a well-known international media platform with visitors from all over the world. More than 160,000 people visit the website every month. Every week, 55,000 people are reached with the newsletters, and more than 500,000 people on the social channels are reached every month.

Thursd is reaching the right people
Regine Motmans, floral connector at Thursd, and also an ambassador of the florist training European Master Certification (EMC):
"Thursd is more than showing novelties, as you usually see at a normal fair. It is a platform where we show flowers, plants and related items at their best. With great designs and inspiring content, Thursd brings real added value to the entire industry worldwide. The TOTF2021 Summer Edition is an exponent of this."
The visitors to the Thursd website come from 90 countries, of which the US, the Netherlands, the United Kingdom, Germany, and France account for more than 70% of the visitors.