Tambuzi
The people at this rose farm love roses. Tambuzi Ltd. is a Kenyan rose farm that grows over 70 varieties of traditional scented garden roses as well as a wide variety of herbs/foliage plants that are used as fillers in flower bouquets, including mint, rosemary, lavender and oregano. Believing strongly in the concept of shared values, Tambuzi considers the welfare of its employees and the neighboring communities to be part of its strength, and follows best practice methods to ensure that there are no negative impacts on the integrity of the environment. The Tambuzi Flower Farm is based in Nanyuki, Kenya at the foothills of Mount Kenya on the Equator. So they really are the centre of the world.
How is Tim Hobbs, co-owner of Tambuzi coping with the current Corona outbreak?
An interview with Tim Hobbs from Tambuzi about Covid-19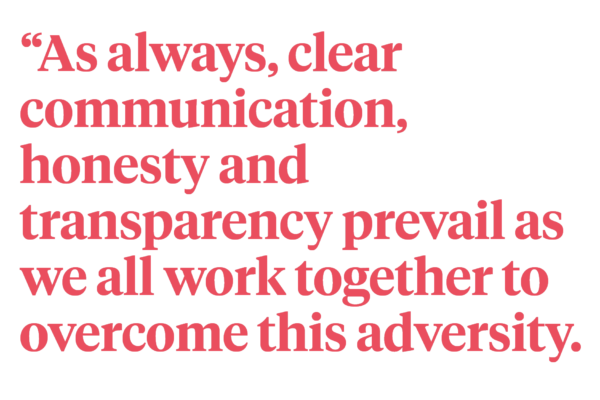 Can you describe your customers in general?
"We are fortunate to have customers across the globe who purchase our stunning, unique scented garden roses and floral herbs for weddings and events."
Have you been open or closed since the (partial) lockdown in your country?
"We have continued to farm and trade since the restrictions began, in Kenya we don't have lockdown as such. To control the spread of Corona we have had very strict night time curfews and the government have stopped movement in and out of both Nairobi and Mombasa as these towns have been hardest hit. We have been very lucky to have some customers who trade online in the Uk and the middle east who's businesses have flourished during the pandemic."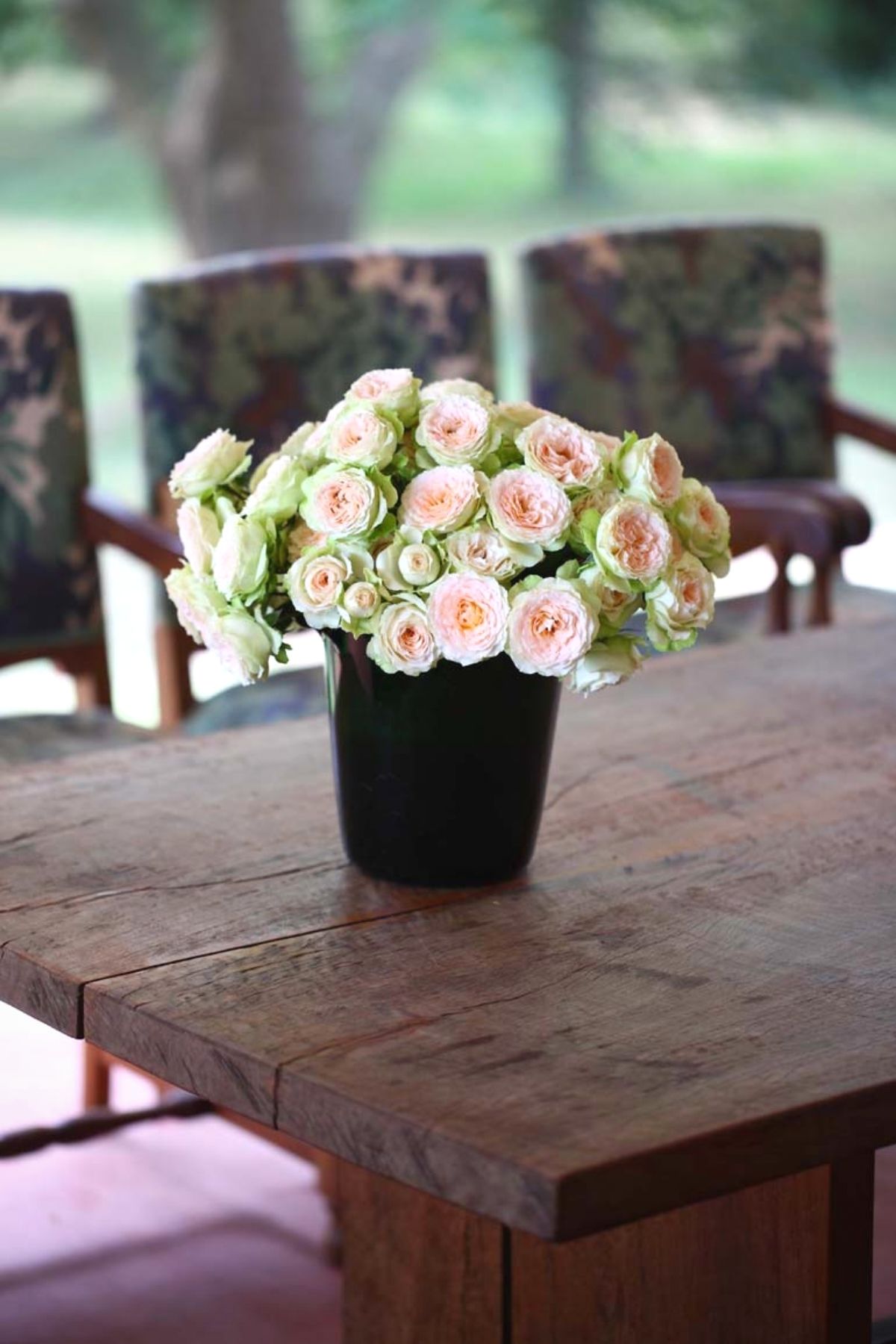 How do you get information these days about the floral industry?
"Emails and colleagues, via our customers and partners and social media. It's a very big world but we're in a special niche which makes it easy to stay in contact."
What barriers do you face at the moment of running a successful business?
"Our biggest problem right now is freight and the restriction of weddings and events around the world."
How do you plan to overcome these barriers?
"We're being patient and staying in close contact with our customers. Our high season is normally the European Summer however this year we predict that people have moved their weddings to the Autumn and Winter 2020 meaning a good boost for our low season. We are communicating closely with our freight companies to ensure we are updated with any changes and keeping some of our shipments slightly smaller to ensure they don't get offloaded."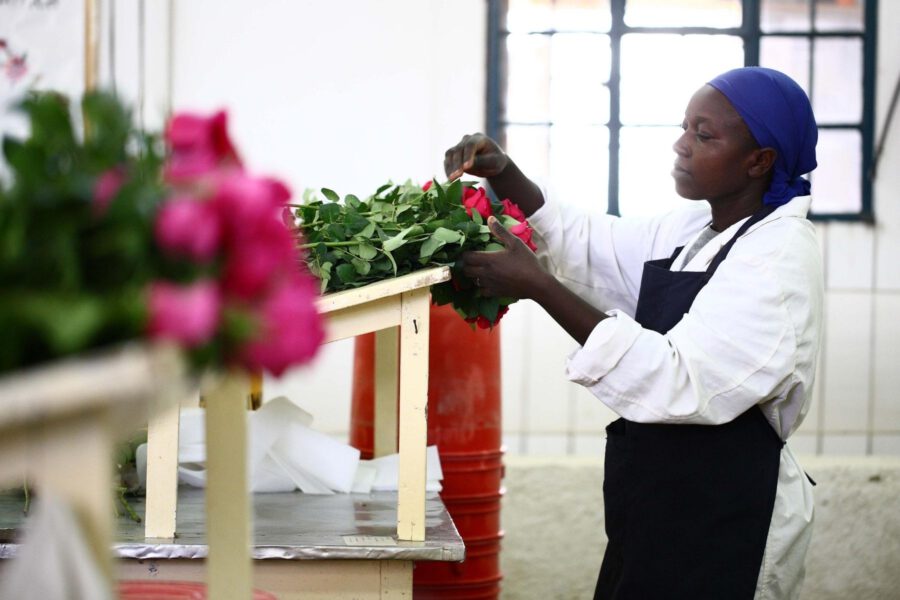 Which inspiring new initiatives have you seen in the industry - or are started by you - since COVID-19?
"-Looking at efficiencies in our production site. -Looking at developing our own B to C offering. -Providing our customers complete from farm wedding pack to then be passed on to their customers to do smaller simpler -weddings for their customer."
How important is it for you to lift each other up in these times and what does that mean for you and the bond with your colleague-professionals and business relations?
"Very important, we have seen so many of our customers share their orders between different growers to help us all in these times. We have communicated throughout and continue to do so. When faced with a common problem, humanity always rises to the occasion. We have seen this throughout the industry from the farm to our partners around the world. As always, clear communication, honesty and transparency prevail as we all work together to overcome this adversity."
What do you think is the biggest issue in your segment of our sector at the moment, from your perspective?
"Again, the freight and suppressed market."
What is the story behind your business and how will COVID-19 affect your future storyline?
"We are a 'boutique farm' and have been growing our gorgeous scented garden roses since the mid 1990's so you can imagine we have already experienced some difficult situations including the Ash Cloud which had a huge impact on our business. Our community and staff have always been at the forefront of our business and during the pandemic we have working very hard to support them as much as possible, we made the decision not to send people away on unpaid leave but made a blanket decision that every employee on the farm will work 50% hours for 50% salary from the Directors to the General workers. As the market returns we will build on the efficiencies we have discovered and we will continue to work as closely as possible to develop new markets over the coming months and years."
Can you walk us through the immediate and expected (long-term) consequences of this crisis
"We think people will continue to get married and have flowers at their wedding, we see our future as being very bright. It is just about weathering the short term storm."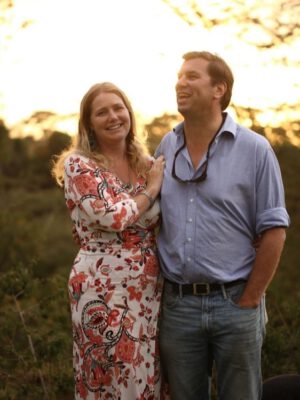 Tim Hobbs and his Wife and co-owner Maggie, Tambuzi Farm, Kenya.