A wide variety of gerberas are grown on 10.5 hectares across three sites. With a wide and varied gerbera range,
Gerbera United
is a one-stop-shop for all its customers, wholesalers, and florists alike.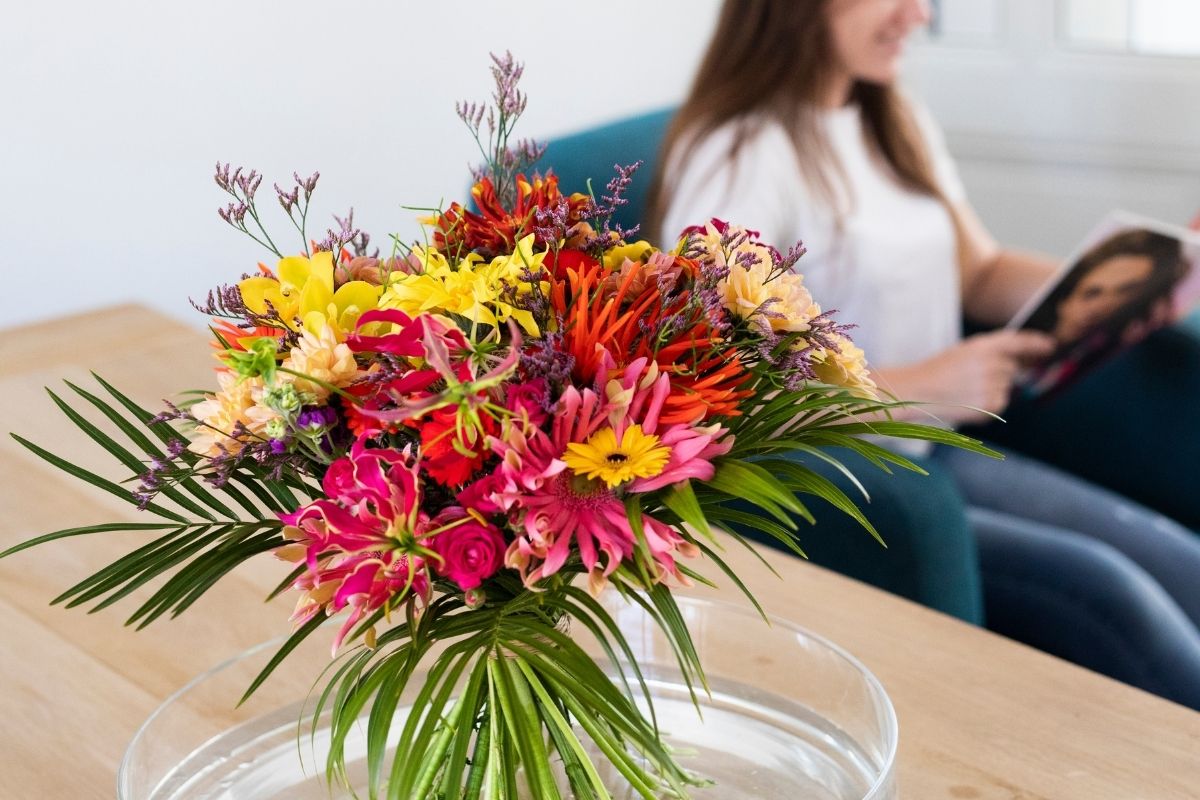 Dick Kooij and WP van den Berg
The ambitious growers behind Gerbera United are Dick Kooij and Willem Peter van den Berg. (Better known as WP). Each with his own specialty, they launched
Gerbera United
in 2009. Side by side, they develop and grow the loveliest and most special gerberas all year round and now have a wide range of classical beauties and unusual varieties in any number of colors and sizes.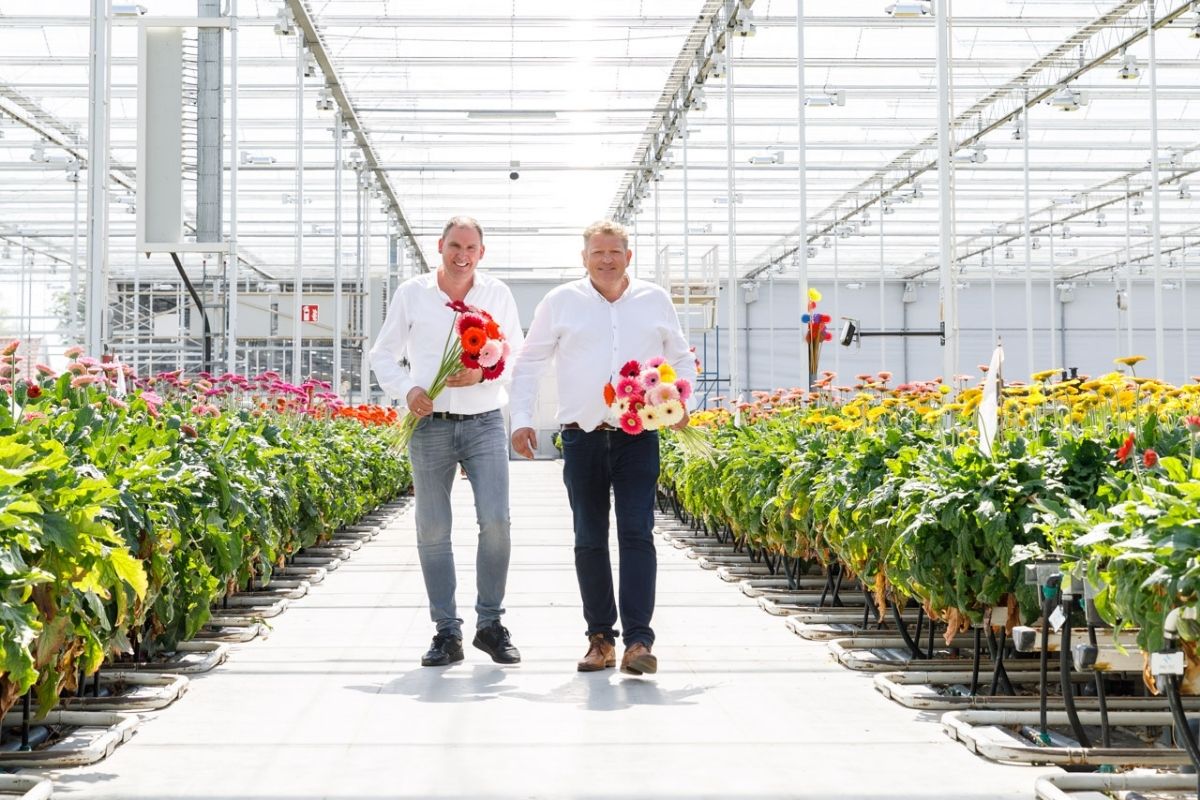 A Great Recipe for Succes - Exclusive Flowers and Florists
Being a one-stop-shop and becoming the market leader in gerberas takes time and effort. It all started at the Gerbera United greenhouses, over 10 years ago. The two growers Dick and WP had a shared vision on the flower industry. Together they made the most successful recipe; it is not only about growing one of the most popular flowers, but they both chose to grow the most exclusive ones. Besides that, they connected and tested the flowers, with what they see as the most important specialists in the field - the florists, from all over the world. Bringing exclusive flowers and uniting them with florists. Hence,
Gerbera United
.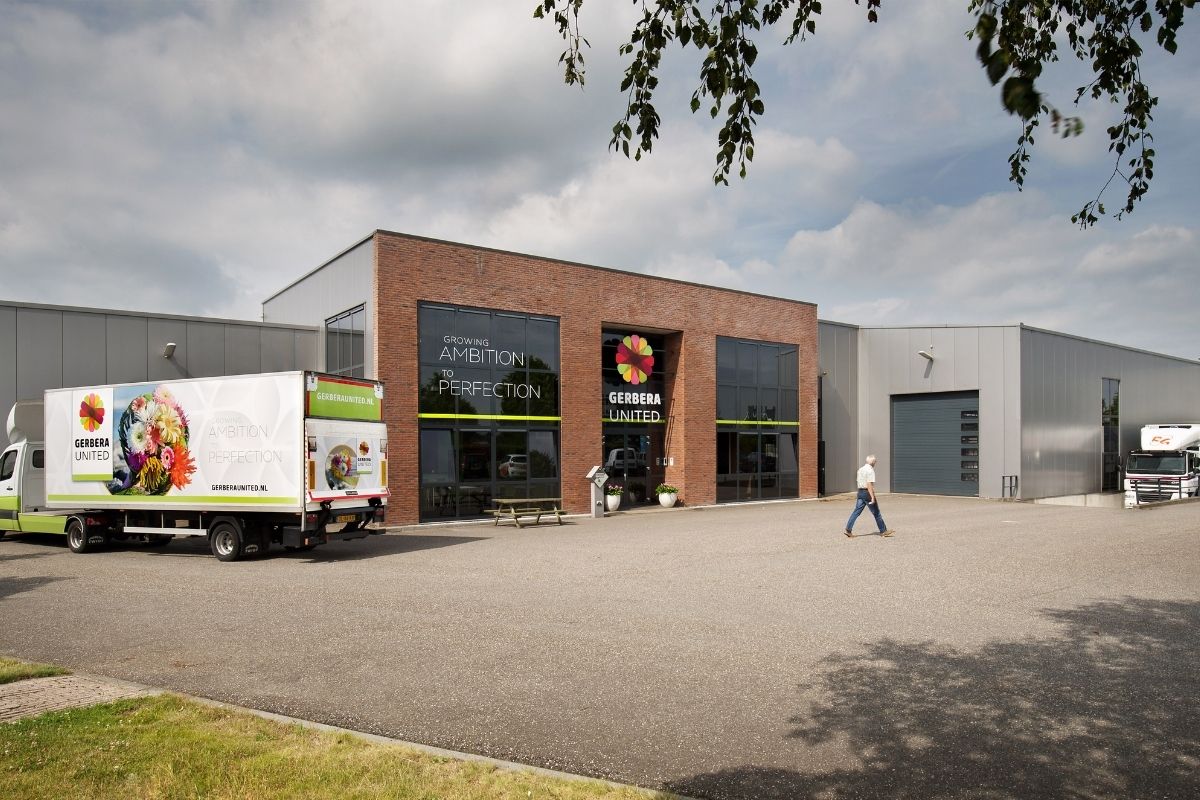 Nowadays with over 10,5 hectares of gerberas across three greenhouses Gerbera United provides gerberas for every florists' wish and need.
A Third Greenhouse
This year Gerbera United is expanding with a new site in Nootdorp alongside the two existing nurseries in the municipality of Zuidplas. With the addition of this third greenhouse, Gerbera United grows over 150 different gerbera varieties.
"This enables us to offer a wide and varied gerbera range, and makes Gerbera United a one-stop shop for all its customers. With an emphasis on special types no bouquet should go without."
"As the gerbera specialist with top notch merchandise, we feel it is our job to do all we can to enable the florist to create an original bouquet with our lovely gerberas."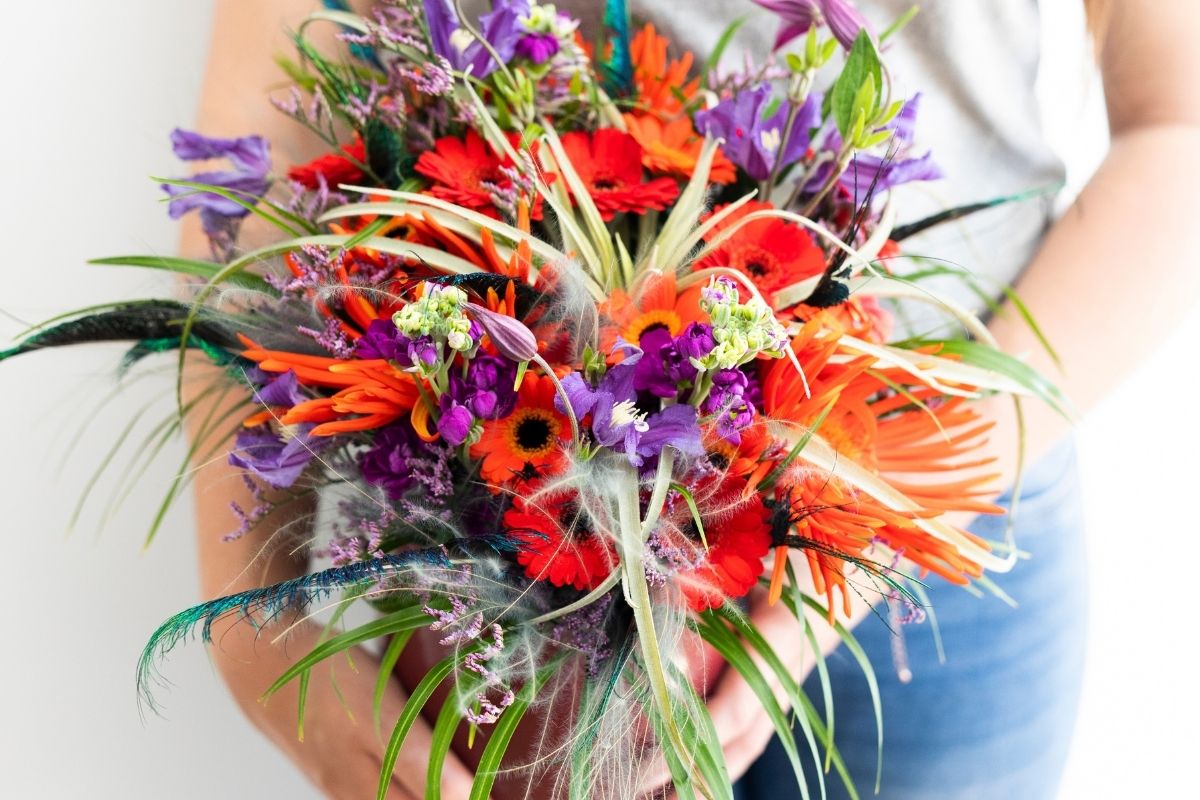 The Two Product Lines
Side by side WP and Dick develop and grow the most loveliest and special gerberas all year round and are happy to show you their two important product lines:
Perfection
This line consists of the classic beauties in the gerbera flower assortment. So ordinary and yet so out-of-the-ordinary. The typical gerbera that never loses its charm and is on sale in so many colors and sizes. In other words, pure perfection.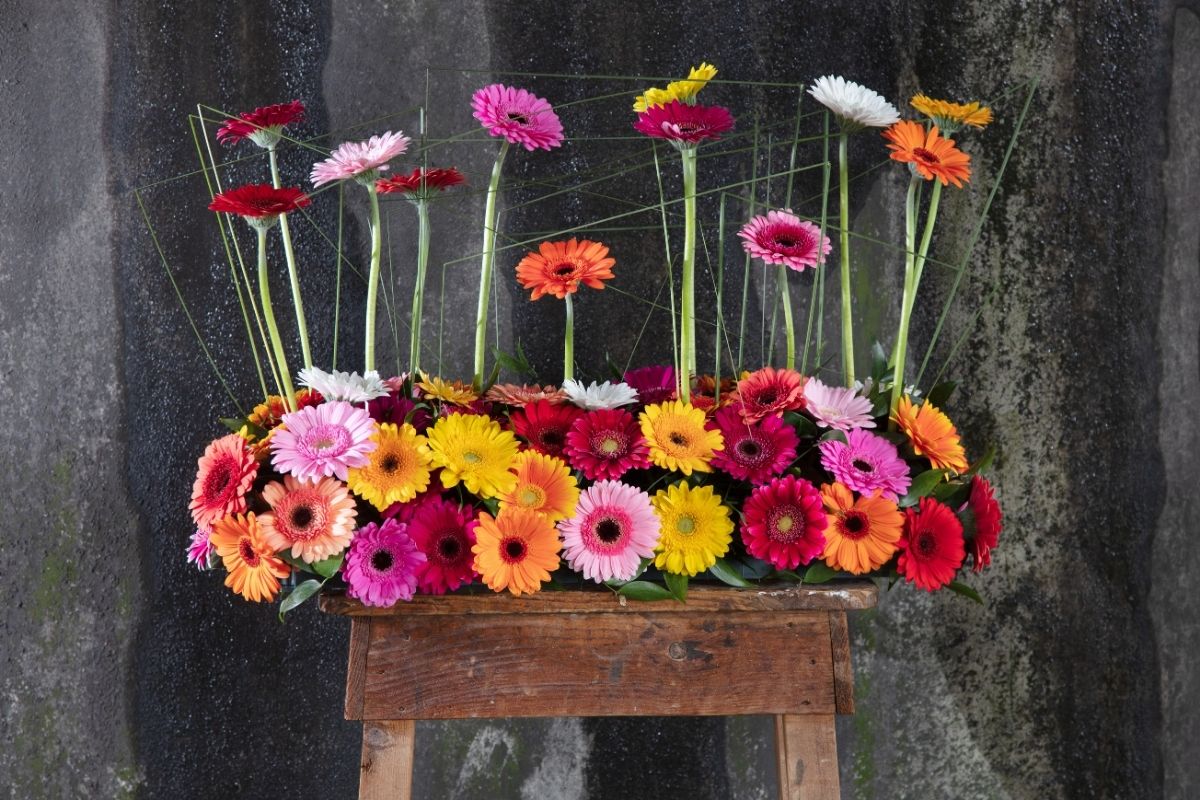 Ambition
Gerbera United provides a wide variety of special flowers via its Ambition line; eccentric little gems. This collection is updated every year with the latest types. The result is a range of gerberas in the most surprising shapes! There are tiny little Piccolinis®, Curly Pastas, Luxurious Spider, and Rounded Pompom varieties. All the varieties are available in various colors and sizes.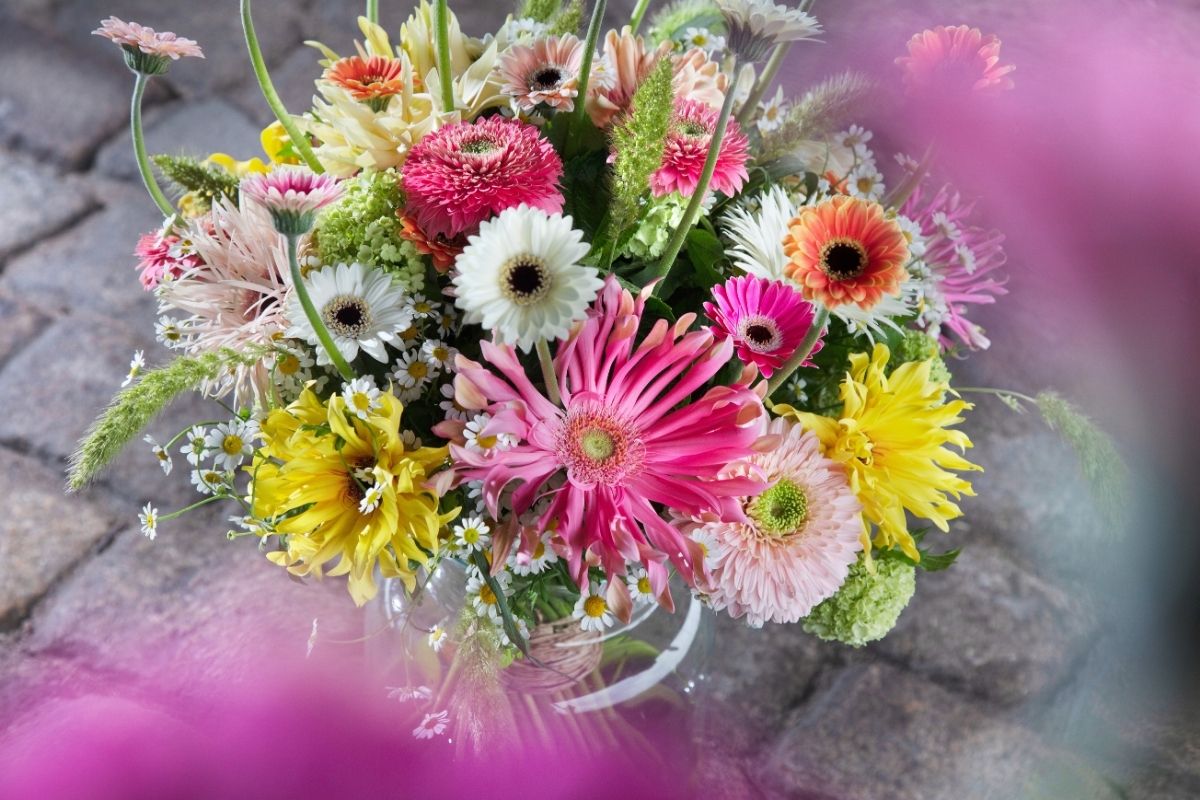 Crazy Mix
The different flowers are also presented as Crazy Mix, a veritable explosion of gerbera color! In addition to the Ambition line, Gerbera United features the strong classics of the Perfection line in its assortment. Altogether, they constitute a wide range that enables customers to find all their gerberas at one and the same address.
Piccolini®
Piccolini® is the ultimate nano gerbera, and it's is grown exclusively by Gerbera United. There are no fewer than 21 different varieties of this tiny gerbera to choose from! Both the color and the flower itself make people happy. The many possibilities and long vase life make Piccolini® the ideal gift - either for yourself or to give away!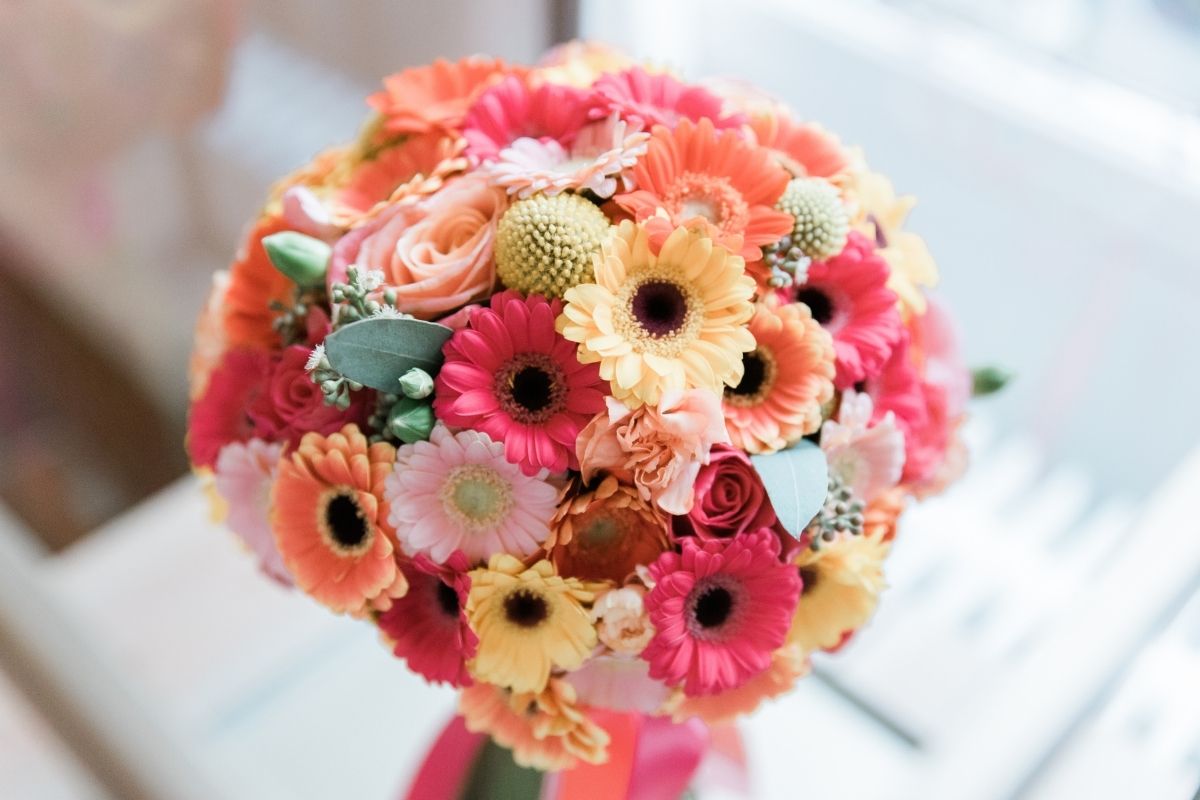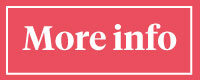 Making people happy
"Making people happy is our mission. And we do that with our gerberas and unusual Marketing ideas. The sea of colorful flowers in our greenhouses fills us with delight every day. We want to share that feeling with you, and with your customers. That is why we very consciously do not just opt for the standard assortment, but constantly asking you as a florist what kind of flowers and habits you're looking for to work with. For example, with our Flower market; our traveling presentation. This allow us a way to show you our wide range of varieties and introductions, but also gives us the opportunity to get information to improve our products and services."
-Dick Kooij and W. P. van den Berg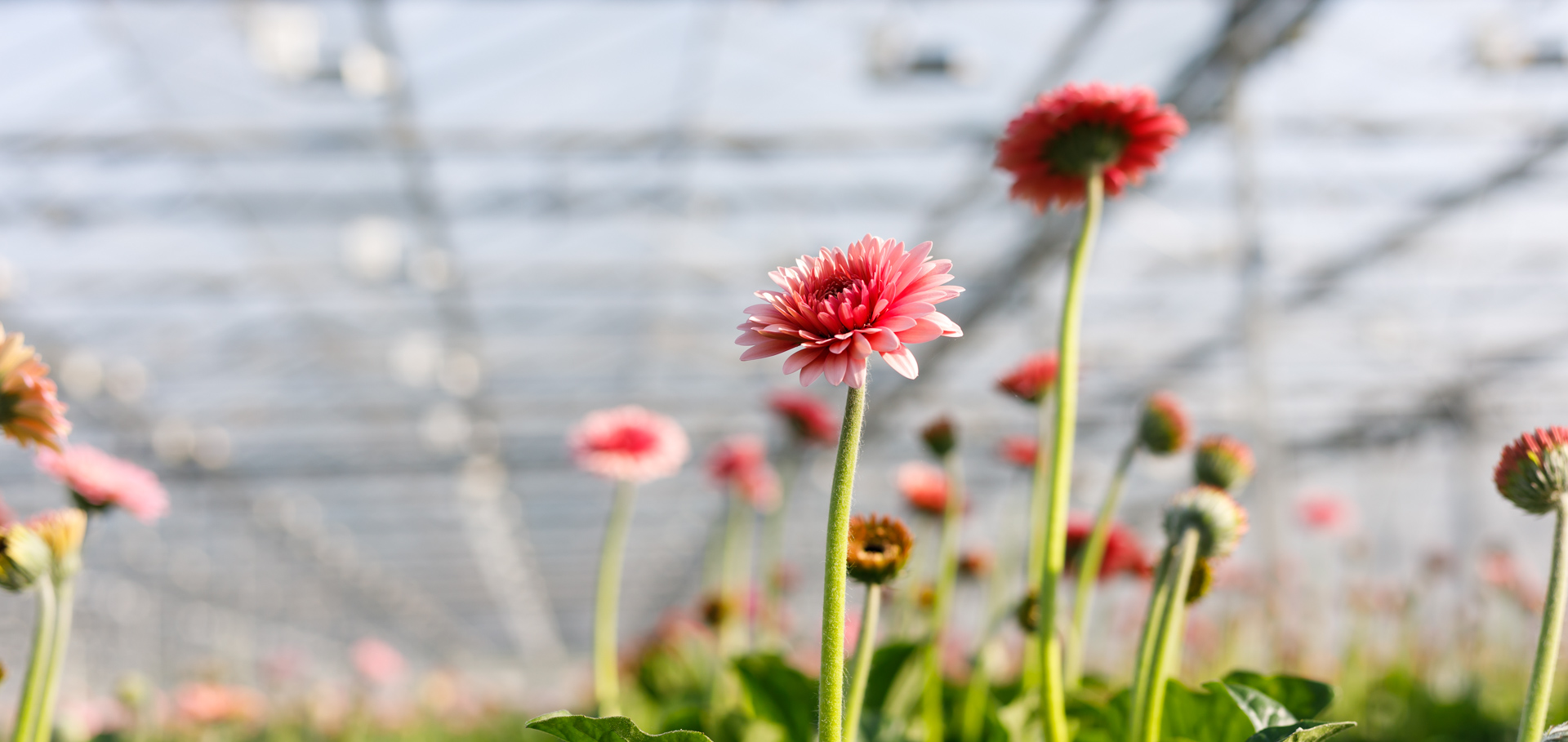 Gerbera United would like to challenge you to be as creative as possible with their range of gerberas. They provide the ingredients - it's up to you to create the recipe!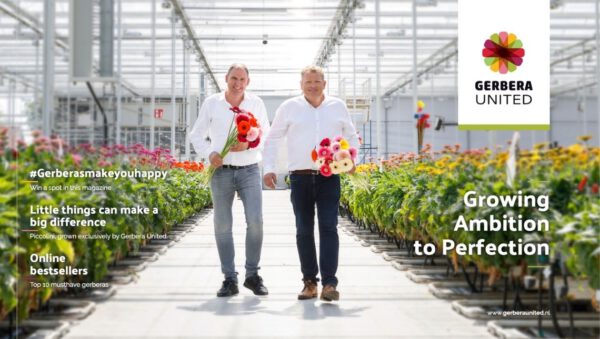 Inspirational Catalogue
Gerbera United's inspirational catalog, filled with information about the company and all the different varieties available. Questions? Contact Gerbera United via email at
[email protected]
or via phone at
+31(0)79 593 12 52
.