Your Host in This Online Booth
Welcome to our online booth on Thursd! My name is Daphne Hoogeveen and I am responsible for marketing at Floritec. We are proud to present our products and stories in this online exhibition. Do you have any questions or remarks? Please let me know at
[email protected]
, and I am very happy to inform you. Please enjoy this online exhibition! Since the summer of 2021,
Floritec
presents itself with a new logo and a completely new look. This represents better than ever what we stand for. The slogan 'Customized Breeding' means tailor-made, relevant, and leading flower and plant varieties with reduced susceptibility to diseases, pests, cultivation, and climate conditions.

Customization by Floritec
The still young breeder Floritec is making great strides in its development. We are now the market leader in santinis, pot chrysanthemums, but also pot celosias. We work closely with a large number of growers and breed on location, anywhere in the world. Such a way of working is unique in chrysanthemum breeding. This approach does not only supply growers with varieties that are better suited to their production companies, but it also means that growers can serve the chain of trade and retail with unique products. An important starting point remains the focus on tolerance and resistance, making cultivation simpler, more reliable, and more sustainable. A continuous flow of new, relevant varieties is the result, such as the Ellison,
Rossi
, Maverick,
Da Vinci
, and
Dynamic
families in chrysanthemums and the
Floriosa
family in celosia. This is now attracting quite some attention: the recently held flowering trials in Colombia were enthusiastically attended by almost all Colombian chrysanthemum companies. My Floritec colleagues Ruud Smit and Juan Naranjo enthusiastically showed all the novelties. There was great interest in the striking disbudded chrysanthemum Sei Rewind, in the very well dye-able chrysanthemum Salvador and in the cheerful and sunny chrysanthemum Zippo.
Reliability
Floritec invests heavily in the production company Xclusive in Uganda, which is responsible for the supply of the starting material. The best cuttings are picked and selected here on a daily basis. Quality control already takes place during the picking process and also afterward.
Contact Floritec
Meet Floritec at the Trade Fair Aalsmeer 2021: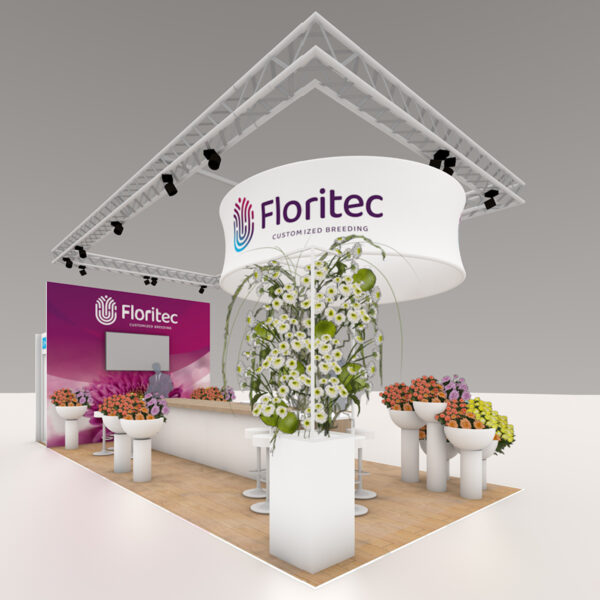 For more information, questions or requests, do not hesitate to contact us. Floritec Trading BV Visiting address: Van Hemessenkade 7 2481 BG Woubrugge Netherlands Phone: +31 (0)172 518 963