Welcome to the combined booth of rose breeder United Selections and alstroemeria breeder Könst Alstroemeria. In our mutual online booth at Thursd Online Trade Fair, we present to you our proven and new colors befitting diverse altitudes and markets.
United Selections
United Selections is a breeder with vast experience in rose breeding and selection that produces; colorful, high-quality & yielding, and sustainable varieties. Our conviction is that this approach culminates in a robust floral chain and satisfaction for the end consumer. Our breeding and selection operations take place primarily in Nakuru Kenya, in addition, we test and develop varieties in locations worldwide including Ethiopia, the Netherlands, Ecuador, Colombia, China, Japan, and of course additional locations in Kenya.
Mission
The development of competitive, high-yielding, and disease-resistant hardy varieties optimized for the diverse growing areas of the world. To take on this task in a sustainable manner and most importantly help our clients become just as dominant in their particular competition space.
Edwin Kirwa from Sales & Marketing: "We strive to provide color, length, head size, and vase life qualities that suit different growers and markets. Don't just take our word for it. Book a visit to any of our showhouses around the world to review our vast assortment."
Vision
Our vision is to contribute to the consistent growth of a reliable and sustainable floral supply chain through collaborative-variety development with special consideration for changing growing conditions and market forces. We aim to forge enduring collaborations in a field that requires long-term vision but also responsiveness to sudden changes.
Edwin Kirwa: "We believe that optimization of a solid supply chain starts with product quality. With the provision of high-quality and sustainable varieties, we are better able to weather crises and take advantage of opportunities. We help to make our clients more robust in that task. Development in areas such as sea freight, specific disease resistance, and novel genetic technologies are a day-to-day reality for us. When we say we have a future vision it isn't just marketing-speak. It is material and ongoing."
Feel the Power of Our Red Roses
We have a strong footing when it comes to breeding and selecting viable and sustainable red roses. For more than a decade we have built resilient brands for our reds, which can be easily accessed in different markets globally. For intermediate categories. Rose Upper Class and Red Torch are some of the red roses that will get you immense value, and the famous and ever loved rose Madam Red. In Latin America, we have rose Finally, a velvet red rose that fully opens and has a good vase life. Rose Gladiator, a big head-size red, which was introduced at the clock by Everflora in January 2021, is also another intriguing red rose to consider adding to your red roses portfolio. Breeding a colorful future is a commitment for us as a company not only to ourselves but to the entire floral supply chain. This rose scores particularly well with growers in Europe, especially with many of our East European growers, like in Russia, Belarus, and Ukraine. Building on this strength and culture, new red roses were recently promoted at our showhouse and these will be showcased during our Open Day in January 2022. We are elated to be part of the movement that adds more love and positive sentiment to the world. Rose Red Smile, rose Red Promise, and rose High Gear are the three red roses which were recently promoted. They will be soon available in the market.
Madam's Family
If you have interacted with our brand at any level, then you are familiar with and also fancy our Madam's family collection. Every color in this family has a story and a sentiment attached to it. Madam's family is our most prestigious collection comprised of rose Madam Red, rose Madam Cerise, and rose Madam Pink. What makes Madam's family varieties interesting is their growing characteristics? These varieties are very productive, have amazing vase life, have good transport characteristics, and have a high packing rate.
Rose Madam Red
Rose Madam Red performs well across multiple altitudes and depending on the altitude it can be sold as a super intermediate or a premium red. Well, when it comes to a red rose that is of high quality, reliable and sustainable, Madam Red for us takes the day.
Rose Madam Cerise
Being a mutation of the rose Madam Red, its growing characteristics and its sustainability traits are quite impeccable. Additionally, it rose Madam Cerise is a strong cerise color, opens fully, and maintains its color with a longer vase life.
Rose Madam Pink
This is the third mutation and the third member of Madam's family. Being a pink mutation, and of the same traits as Madam Cerise and Madam Red, rose Madam Pink is a viable pink to consider for different altitudes and markets. It opens fully with its pinkish heart coming to life when fully open.
Meet Rose Nova Vita, the Newly Promoted Premium White Rose
Rose Nova Vita is a premium and clean pure white rose with a very good vase life, good transportability, and resistance to head botrytis. Nova Vita comes in a length of 50 to 80 cms and has a vase life of more than 14 days, opening beautifully on the vase. We are glad to announce that you will soon get to experience this new white rose. Nova Vita is set to be in the market early next year, currently grown by Bliss Flora.
Jumilia, the Hot Two-tone Rose
Rose Jumilia is with no doubt a darling to many, especially to florists and flower enthusiasts. Being a two-tone rose, Jumilia gives every florist an opportunity to stretch the limits of their arrangement creativity. This variety is currently grown in Africa and Europe. Rose Jumilia is now a big family with new and established family members joining in, like rose Peach Jumilia, rose Sweet Jumilia, and rose White Jumilia. Rose Jumilia and its mutations have big heads with also decent production. The name Jumilia is an established brand with a great story and character, so it will be a great plus to your product portfolio.
Keijsers Coral
Spray rose Keijsers Coral is a specialty rose with that extra character and touch that not only makes it more premium and lucrative to a grower, but also to the entire floral supply chain. Keijsers Coral is a strong spray specialty rose grown in Europe, with a beautiful opening and a decent head size. With spray rose Keijsers Coral, you are able to explore limitless possibilities with your mono or mixed bouquets.
Blossoms Spray Line
Over eight years ago, we ventured into spray rose breeding, resulting in the two first-generation spray roses: Pink Blossoms and Tender Blossoms. We have advanced in our thirst to bring more colors to you from our Blossoms sprays line. Currently, we have every color, befitting any sentiment within this established line of spray roses. Commercial planting in Blossoms are spray rose Pink Blossoms, Tender Blossoms, Sweet Blossoms, Golden Cherry Blossoms, Candy Blossoms, and Twinkle Blossoms. They are all unique because unlike other spray roses, they have big head sizes and on average 4 to 6 buds per stem and an averagely good length of 50 to 80 cm. Our Blossoms line of spray roses opens fully on the vase and also has a good and uniform bud formation making it easy to pack and transport accordingly. Watch out for the introductions of the following varieties from our Blossoms line that are coming up: Sweet Blossoms, Cherry Blossoms, and Golden Blossoms are to be introduced by Sian Flowers (Equator, Maasai, and Agriflora). The following are new additions coming up soon in the market: Almond Blossoms, Pinky Blossoms, Sand Blossoms, Mystery Blossoms, and Huggy Blossoms.
Magical Selections
In addition to the Blossoms line, is Magical selections which is also another line of our spray roses. Magical selections are more of a garden shape spray roses. Royal Magic is one of the first generation spray rose varieties in this category. New introductions in this line are Secret Magic, Amazing Magic, and Sunset Magic. Sunset Magic is set to be introduced to the market in early 2022 by Sian Flowers (Equator). Sunset magic is an intense bi-colored spray rose. We are confident it will be a great addition to the floral supply chain.
United Selections in Ecuador and Colombia
We are a global company and this approach and opportunity aid us in bringing our diverse colors near you. Latin Selections have unique, high-quality, and sustainable varieties grown in Latin America (Ecuador and Colombia). The House series - comprised of rose Lighthouse, Whitehouse, and Brickhouse -, rose Finally, and rose Confidential are among our early varieties to be grown in Latin America. Rose Pink Dazzle, a new introduction, is a hot pink-colored rose befitting any mono or mixed floral arrangements. Recently, we introduced our Blossoms spray roses for the Latin market. Spray rose Candy Blossoms, Golden Blossoms, Mystery Blossoms, and Snowy Blossoms are some of the spray roses currently grown in Latin and set for market introduction in 2022.
Winners at Proflora 2021
Our Blossoms spray roses are gaining traction every single day. We cannot help but keep loving them more and we are glad many people feel the same way about our spray roses. During this year's Proflora Variety Contest Show, in the spray roses category, our three Blossoms varieties emerged as the winners: Mystery Blossoms, Golden Blossoms, and Candy Blossoms took positions 1, 2, and 3 respectively. This is a testament to our commitment to breeding varieties of high quality, profitable, and highly sustainable throughout the entire floral supply chain. More quantities of these three mentioned spray roses will soon hit the market from both Latin America and Kenya among other new introductions from the Blossoms line of spray roses.
Experience the Energy of Vibrant Yellow Roses
Rose Lighthouse
Rose Lighthouse is our first yellow rose in Latin America, grown in both Ecuador and Colombia. This bright yellow-colored rose is without a doubt loved and appreciated by many people throughout the floral supply chain. It opens beautifully and fully, also maintaining its color when fully open. Chase the blues away with rose Lighthouse but more importantly enjoy the viability of this rose as a grower.
Rose Rise & Shine
Rose Rise & Shine is our newly promoted yellow rose that is worth keeping an eye on. Rise & Shine is set to get to the market soon, and we are confident that this rose will bring more light, energy, and passion to rose lovers around the world.
New Partnerships, New Colors!!
We are committed to our goal to consistently breed and share new colors that are more beneficial and sustainable. Due to this commitment, we have forged new partnerships with WAC breeding and Könst Alstroemeria. It is our conviction that these partnerships are strategical in nature but more importantly more beneficial to our clients, because of a wide product portfolio to choose from.
WAC B.V.
We are now representing WAC breeding in both Africa and Europe, this means all commercial inquiries; trial requests including sales for WAC are handled by United Selections. During our annual open days in January 2022, more varieties from WAC, both commercial and new, will be showcased. For now, the following roses are key highlights to look out for from WAC: rose Pixie, rose Golden Robin, rose Orange Weaver, and rose Golden Bird.
Contact United Selections
To discuss more about our roses, both standard and spray roses, please shoot us an email at [email protected].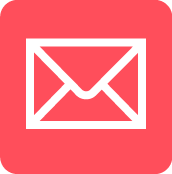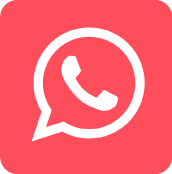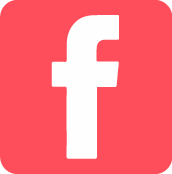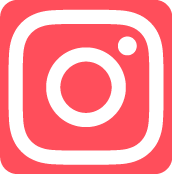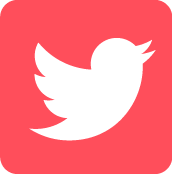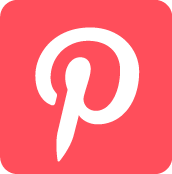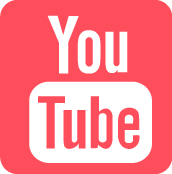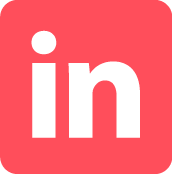 Könst Alstroemeria
As for Könst Alstroemeria, this is a strategic collaboration and we are supporting each other at different levels. In the coming months, especially during the open day, our clients will get the opportunity to review alstroemeria and request trials during the open days in January 2022. Due to this strategic partnership, we are set to collaborate more with Könst Alstroemeria in every marketing and exhibition event, including this Thursd Online Trade Fair. Please read below the Könst Alstroemeria profile and watch their product portfolio as well.
Selection, Breeding, and Propagation of Alstroemeria
Könst Alstroemeria B.V. is a company that specialized in the selection, breeding, and propagation of Alstroemeria plants for professional cut flower production. For the past 35 years, we have focused on this one crop, the Alstroemeria plant. These efforts have resulted in an exciting assortment of varieties in a wide range of shapes and colors of alstroemeria plants. Our alstroemeria plants can be found in professional flower nurseries, all over the globe. Recently we strategically partnered with United Selections to fully serve evolving needs of both of our clients. Due to this partnership, growers in Kenya and beyond will be able to visit our alstroemeria showhouse in Nakuru, to review both commercial and new alstroemeria varieties at an altitude of 2,150 meters above sea level.
Showcase Established Alstroemeria Varieties
To kickstart this partnership, we are teaming up with United Selections during this year's Thursd Online Trade Fair to showcase some of our established alstroemeria varieties, just to give you a glimpse of our world and invite you to go deeper understanding our goal as a company, subsequently choosing the right varieties that suit your needs. We are committed to providing our clients with cutting-edge varieties with resourceful traits, this approach allows us to make the entire chain sustainable while elevating our capacity to keep meeting our clients' needs and responding to any changes in the market. The following eight varieties are some of the key highlights, but feel free to visit our website for a more detailed review of our vast assortment.
Alstroemeria Bounty
One of the new white varieties introduced for the Colombian and Kenyan market. With big flowers and high productivity, alstroemeria Bounty is a very good addition to the Könst assortment.
Alstroemeria Stephanie
A very promising light pink variety that is also suitable for the Dutch market. The first grower in the Netherlands is Tesselaar Alstroemeria, who planted alstroemeria Stephanie in week 46-2021 and the first flowers will be available at the beginning of 2022. We expect that more growers will follow.
Alstroemeria Aloha
Although Könst has launched several new yellow varieties in the last years, growers are always looking for a highly productive yellow variety that produces year-round. With alstroemeria Aloha in our assortment, we can certainly attend to this expectation, and the color is very attractive.
Alstroemeria Cinnamon
With alstroemeria Cinnamon, Könst added a new orange variety to its assortment. This dark orange variety will certainly be a good substitute for some already existing varieties, because of its attractive color, high productivity, and good vase life. Cinnamon is suitable for all markets and will also be planted at Tesselaar Alstroemeria in the Netherlands.
Alstroemeria Cordoba
A bicolor variety with big flowers, a more than welcome addition to our assortment in Colombia and Kenya. With alstroemeria Cordoba, Könst extends her range of bicolor varieties for real flower lovers!
Alstroemeria Canyon
Alstroemeria is known for her wide range of colors and all colors in between. Alstroemeria Canyon is a peach variety, a color that was not available on the market until now. It has a very good heat tolerance and is being planted in Brazil where it is a big success on the market.
Alstroemeria Melrose
Melrose will surely catch your attention with its solid-colored, bright pink flowers! The high-quality stems and compact crown makes alstroemeria Melrose very easy to process into arrangements.
Alstroemeria Merlot
Although the color red in Alstroemeria is not as important as it is in roses, Merlot is a very beautiful pure red alstroemeria variety without the yellow heart. Already planted in several countries, it shows its potential to become one of the leading red varieties worldwide.
Proflora 2021 Winners!
Florinca Pink Blossom
Florinca variety Pink Blossom was awarded 3rd place at the variety contest for breeders at the Proflora 2021. This Florinca variety features more than five rows of pink flowers stacked on top of each other that will all open on the vase, resulting in long and vivid vase life.
Alstroemeria Camaro
Alstroemeria Camaro won 1st place at the variety contest at Proflora 2021. Camaro's large purple flowers create a solid sea of purple which impressed the judges. Grower Plazoletta Bazzani SAS produced a high-quality bouquet at the Colombian fair.
Contact Könst Alstroemeria
To learn more about our Alstroemeria, please reach out to us for a more detailed discussion regarding any of our varieties: [email protected].